The drugstore and discount skin care products this "broke bitch" comedian swears by
Welcome to The Beauty Files, where HelloGiggles editors and contributors share what exactly they put on their faces, and why. We want to take you on this voyeuristic journey because we believe makeup means something different for every single person — applying makeup is a conscious, intimate decision we make almost every single day, and there's usually a method behind the madness. Join us every week as we spill the beans on beauty products, and feel free to submit your own Beauty File. E-mail us at [email protected]!
Hello, and welcome to the broke bitch corner of The Beauty Files. My name is Alison Stevenson, and I am a comedian as well as a freelance writer. In other words, I have no money. I learned over time that taking care of myself does not have to come at a high cost, and these past few years have dedicated my life to attaining a proper skin care and beauty routine that is, believe it or not, totally affordable. I make use of local drug and discount stores, and take the time to dig around for great deals on effective products.
I almost never set foot in stores like Sephora, because I believe it's best to avoid overpriced temptation. I am of the belief that many lower-cost products are just as good, if not better. With that being said, let's go over my somewhat daily routine.
9:00 a.m., morning routine.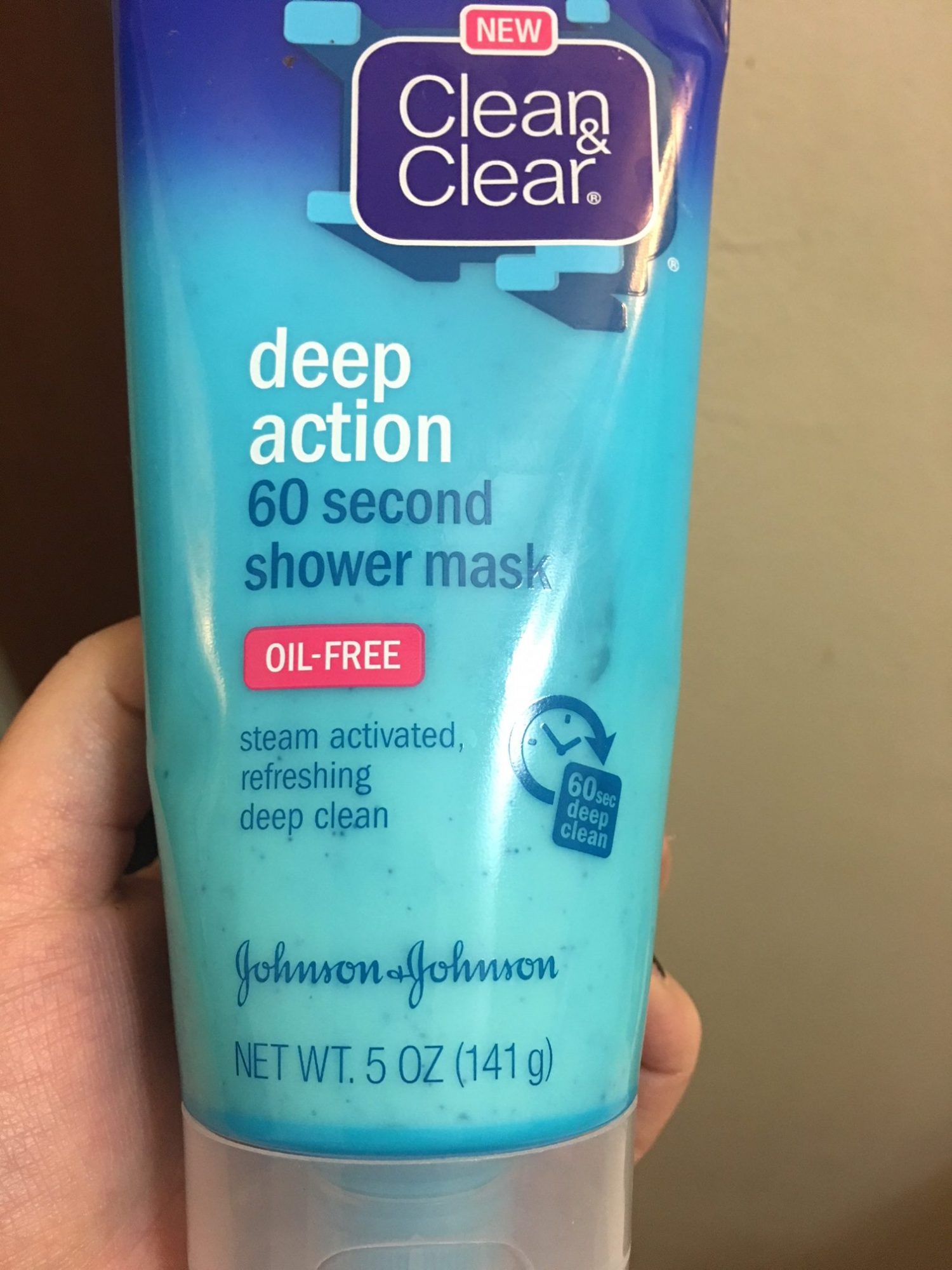 I wake up kind of late, and stare at my phone for 15 minutes before actually getting out of bed. I'm a little bit hungover from going on an awful Tinder date last night and admittedly did not wash my face before going to sleep. So, now, to really kick me into high gear, I start running myself a hot shower. Once I'm in, the first thing I do is put this Clean & Clear 60-second Shower Mask ($5.24) on my face. While it's being activated by the steam, I shampoo my hair, then rinse my hair and face all at once. This exfoliating shower mask works fast to help unclog pores, and the tingly sensation that comes from it really helps wake me up. It can be purchased at almost any drug or convenience store. I got mine on sale at CVS.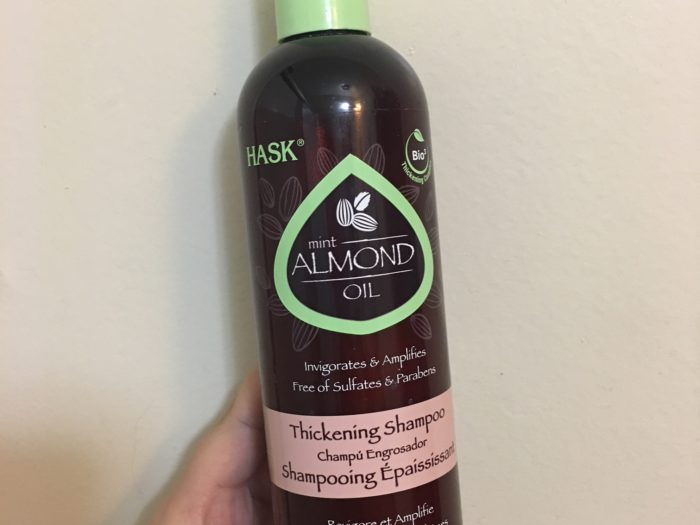 The shampoo I use is this Hask Mint Almond Oil Thickening Shampoo that costs $13.99 on Amazon, but I had bought for around $5 at Ross Dress For Less. Believe it or not, Ross is the absolute best place to go for discounted soaps, skin care products, and beauty products. Some of what they got will be from brands you've never heard of, but with proper digging, you'll find incredible gems for up to half the price it would be at regular retail stores.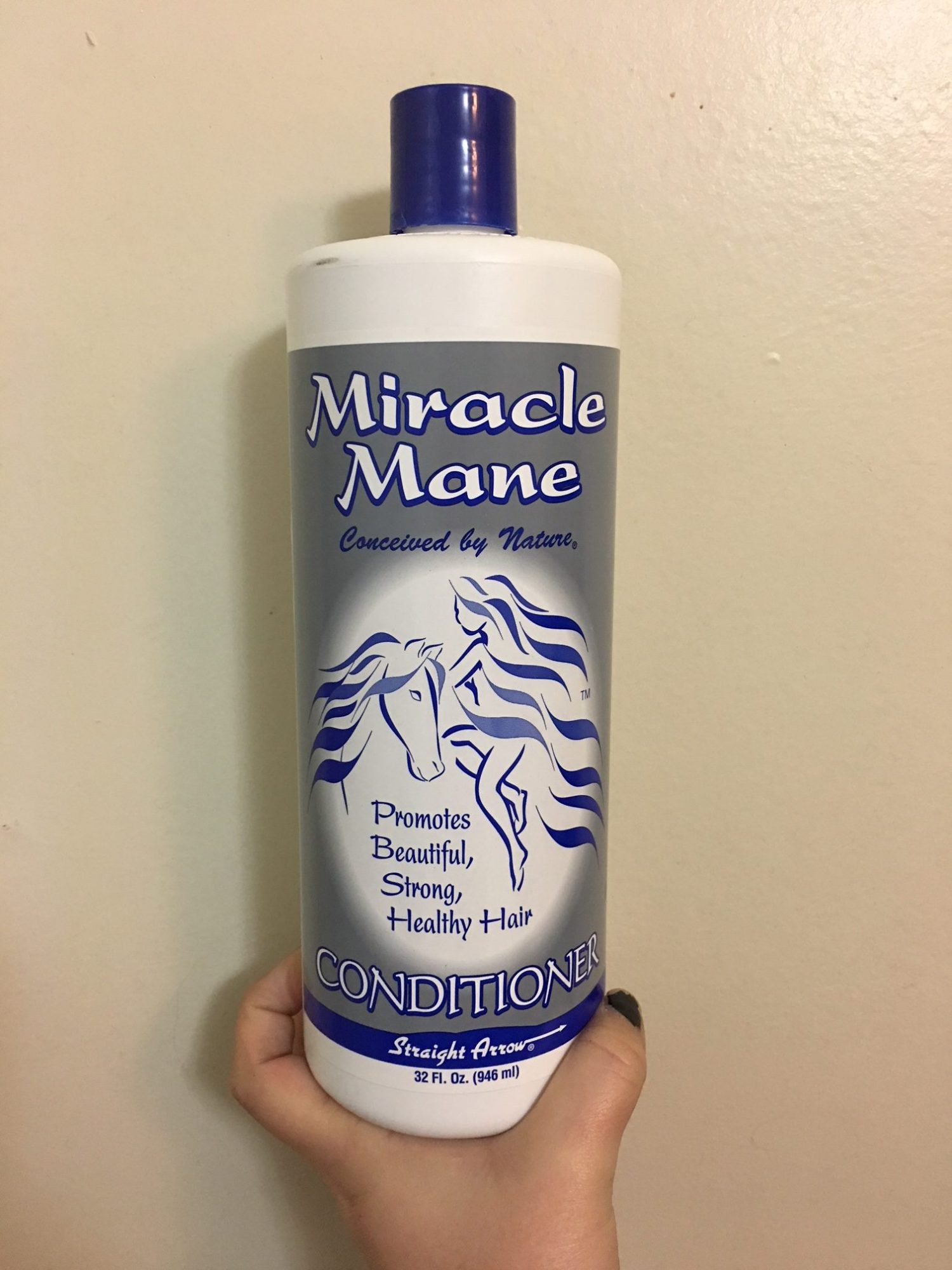 My conditioner, on the other hand, is Miracle Mane, which also helps promote thickness and strength. My hair is fine and often oily, so I tend to go for soaps that have keywords like "volumizing," "thickening," and "for horses" (apparently). My giant bottle of Miracle Mane was only $3 at a local discount grocery store. Mane 'N Tail, the more mainstream version, is just as affordable and probably easier to find. If you can't find it at a store like Target, you can definitely find it at a store like Petco. Seriously.
A more recent development in my shower routine is using a wet skin moisturizer. I cannot praise this product enough. The one I use specifically is from Jergens, but other brands make it too. As someone who was never able to make body lotion a consistent part of her daily routine, this wet skin lotion is so much easier to remember to do and works great. After showering, I just rub a dime size amount on different areas of my body. It absorbs into the skin so fast that I sometimes think it's not working, but as soon as I dry off I can feel an amazing difference.
Once I'm out of the shower, I put on some Neutrogena oil-free moisturizer with SPF on my face. One of the pricier products in my bathroom, this bottle cost me a whopping $10. What can I say? Sometimes I like to treat myself. Lately, I've been skipping putting makeup on my face unless it's for special occasions (i.e., another underwhelming blind date). This is purely out of laziness. Frankly, I hate washing makeup off of me so much that I'd rather just skip wearing it entirely. The only cosmetic I use these days is a foundation because the acne struggle is real.
My foundation of choice right now is another drugstore find, Rimmel Stay Matte Liquid Mousse Foundation ($3.79). Coverage is great and it blends well with my skin. To help with the application, I use this glittery silicone blender I also happened to find at Ross (the real happiest place on earth). I prefer silicone blenders to brushes because the clean up is a lot easier and faster. Are we starting to sense a theme with me here?
6:00 p.m., after working.
So, after working most of the day and running errands, I get home at around 6 p.m. After getting right back into my pajamas and eating some food, I decide to wash my face and put on a mask. My acne has been worse than usual lately so I decided to go with a mint mask designed specifically for acne-prone and oily skin.
Before I dive into the mask, I wash my face with L'Oréal Paris Pure-Clay Cleanser Exfoliate & Refine ($6.99). It's a clay cleanser infused with red algae. It's supposedly meant to turn into a mousse once wet, but I haven't really experienced that. It's still a great soap though, and I like its natural earthy feel. It's like I'm washing my face with fancy mud.
After I wash, I take a cotton pad and grab some astringent to remove any extra impurities and make my skin feel even cleaner. The one I swear by is straight-up witch hazel. A big bottle by T.N. Dickinson cost me around $4 and works great. I even love the smell, which not everyone is crazy about, but witch hazel overall is an incredible product. It helps immensely with inflammation and redness and doesn't dry me out. Also, it's cheap!
So, now that I have washed and toned, I'm ready to apply my mask. The one I'm using today is from Queen Helene.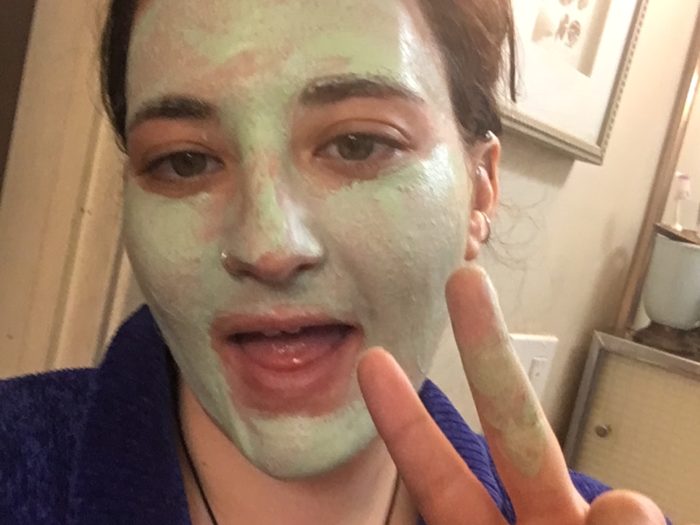 It's the Mint Julep Masque ($2.47) and is a gorgeous minty-blue toned mask that really makes my eyes pop. If only it were more socially acceptable to wear it out in public. This rather large bottle cost me around $8 (though it's cheaper online) and doesn't seem to have an expiration date. My guess is that it will definitely last me at least another year. I'm somewhat of a mask hoarder, so I prefer buying the kinds that don't expire quickly and are easy to store.
After leaving the mask on for way longer than 10-15 minutes because I lost track of time, I wash it off and my face immediately looks brighter and less red. Maybe it's all in my head, but I don't mind that being the case. To end the self-care routine, I grab a gel pack from the freezer that I bought at the Dollar Tree for, you guessed it, one whole dollar. I've become fond of ice cold gel packs for minimizing black circles under my eyes, which I am definitely starting to get as I age. The gel pack stays on for a few short minutes, because I am a wimp who can't handle the freezing cold temperature for too long.
11:00 p.m., before bedtime.
I feel like I washed my face enough today, so I opt to just use my astringent once more for good measure, brush my teeth, and leave it at that. I also make sure to rub some Aquaphor ($3.29) on my lips, which have been drying out like crazy lately. Aquaphor is another product I recommend having around the house. It's great for dry skin, lips, and tattoos if you have them. I got into Aquaphor after getting a new tattoo over two years ago, and still use the same bottle. A little bit of this stuff goes a long way.
Another important part of my routine is vitamins. Specifically, a vitamin D supplement. It's one of those universally recommended vitamins for a variety of reasons. I've been told by my dermatologist to take Vitamin D, as well as my gynecologist, my parents, health-conscious friends, and even my Lyft driver once. On top of the D, I also take a Biotin supplement, which claims to be great for hair, skin, and nails. Last but not least, I pop in a birth control pill, to regulate my hormones and prevent me from giving birth to babies. As someone who struggles with PCOS, birth control is actually an important part of my skin care and beauty regimen. Without the balancing effects of the pill, my skin and hair would be a frightening mess. So would my mood, stress levels, and self-esteem. All hail, birth control!
So, there you have it. Skin care on a budget. Don't be afraid of lower-cost products! Putting a little extra effort into finding suitable products at more affordable prices will yield some great results, trust me. Oh, and if anyone from Ross Dress For Less is reading this, please consider sponsoring me.
Indulge in beauty-themed voyeurism by reading all of our past Beauty Files, here.