As a Beauty Editor, These are the 11 Products I'd Actually Want to Get for the Holidays
Trust me—I test thousands of makeup, skincare, nail, and hair products a year.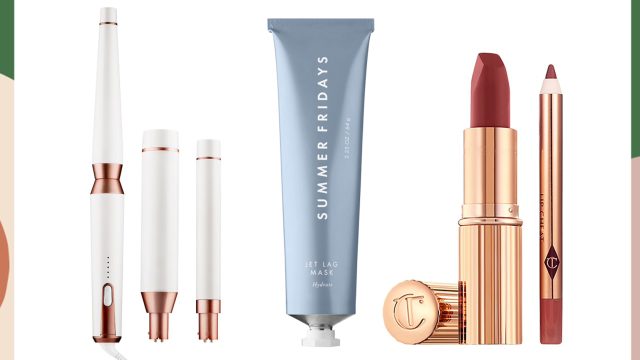 As a beauty editor, I spend thousands of hours a year testing new products, so I feel completely confident helping people pick out gifts that their beauty-loving friends will love. On that note, I feel that the best gifts are always the ones you wish you were receiving yourself. That's why I'm rounding up 11 of the holiday gifts I wish I was getting this year, because if I love them, I trust that you and your beauty-loving friends will like them, too.
From the sparkly eyeshadow that makes me feel like I'm at Studio 54 to the hydrating face mask I not-so-secretly use as a makeup primer to the nail polish kit I'd freak out if I got to the hair tool that keeps my beach waves looking Gisele Bündchen-shiny, here's what's on my wishlist.
1. e.l.f. All That Glitters Liquid Glitter Eyeshadow Vault
e.l.f. All That Glitters Liquid Glitter Eyeshadow Vault
$$35
Shop it
e.l.f.
I don't know about you guys, but I'm over the whole no-makeup beauty looks and living in loungewear 24/7 (don't get me wrong, I love comfort but am very over this 2020 lifestyle). Right now, all I want to do is slather my face in glitter and have an at-home dance party. These liquid eyeshadows are really pigmented and can help you get that perfect Euphoria makeup look. Use one, or more, of the eight eye-catching shades, crank up your favorite song on the brand's "e.l.f. the Hauls" Spotify playlist, and celebrate the end of this godforsaken year.
2. Summer Fridays Jet Lag Mask
Summer Fridays Jet Lag Mask
$$48
Shop it
Sephora
This hydrating mask is the perfect stocking stuffer for anybody who wants more supple and moisturized skin. It's made with a combination of ceramides, antioxidants, niacinamide, and skin-friendly vitamins to soothe dehydrated skin and replenish its moisture levels. You can use it as a wash-off mask, of course, but I also use it as a makeup primer when my skin feels like it needs an extra glass of water.
3. Hey Dewy Portable Facial Humidifier
Hey Dewy Portable Facial Humidifier
$$39
Shop it
Nordstrom
Winter dryness is real, and one of the most natural and sustainable ways to combat it is by having a humidifier in your home to keep the air, and your skin, moist. I love the Hey Dewy humidifiers since they're small enough to travel with (you know, for when we can actually do that), really cute, affordable, and come in a few different colors so you can match them to your home's color palette. It's not the most obvious beauty gift, but it will be one of the most loved.
4. Touchland Power Mist Unscented Hand Sanitizer
Touchland Power Mist
$$12
Shop it
Ulta
This is the best hand sanitizer ever—hands down. We gave it a 2020 Beauty Crush Award for its hydrating and quick-dry formula, non-sticky feel, convenient and chic packaging, and eight subtly delicious scents. We're going to be constantly sanitizing our hands for the next few months, and I've found that having a fancy hand sanitizer makes me not resent the world, but rather, makes me enjoy the process of keeping my hands clean. It comes out in a fine mist, so it'll last you a long time, too.
5. T3 Whirl Trio Interchangeable Styling Wand Set
T3 Whirl Trio Interchangeable Styling Wand Set: Tapered, 1'', 1.5''
$$300
Shop it
Ulta
I will always love beach waves and loose curls, and these styling wands help me get them. T3's technology maintains even heat levels on its barrels to prevent hair damage, and their ceramic surfaces help create waves that look super-shiny all day. You can interchange the barrels depending on the look you want to go for, so this set is your one-stop-shop for all things #hairgoals.
6. Bath & Body Works Eucalyptus Spearmint Gift Bag
Bath and Body Works Eucalyptus Spearmint Gift Bag
$$32.50
Shop it
Bath and Body Works
We could all use a little more aromatherapy in our lives, which is why I love this kit of four eucalyptus and spearmint-scented products: shea butter body cream, body wash and foam bath, foaming hand soap, and hand cream. Honestly, every 2020 gift set should provide some peace of mind, and studies show that eucalyptus oil can help clear the mind while spearmint can help uplift your spirits and benefit your memory. Sign. Me. Up!
7. Slip Pillowcase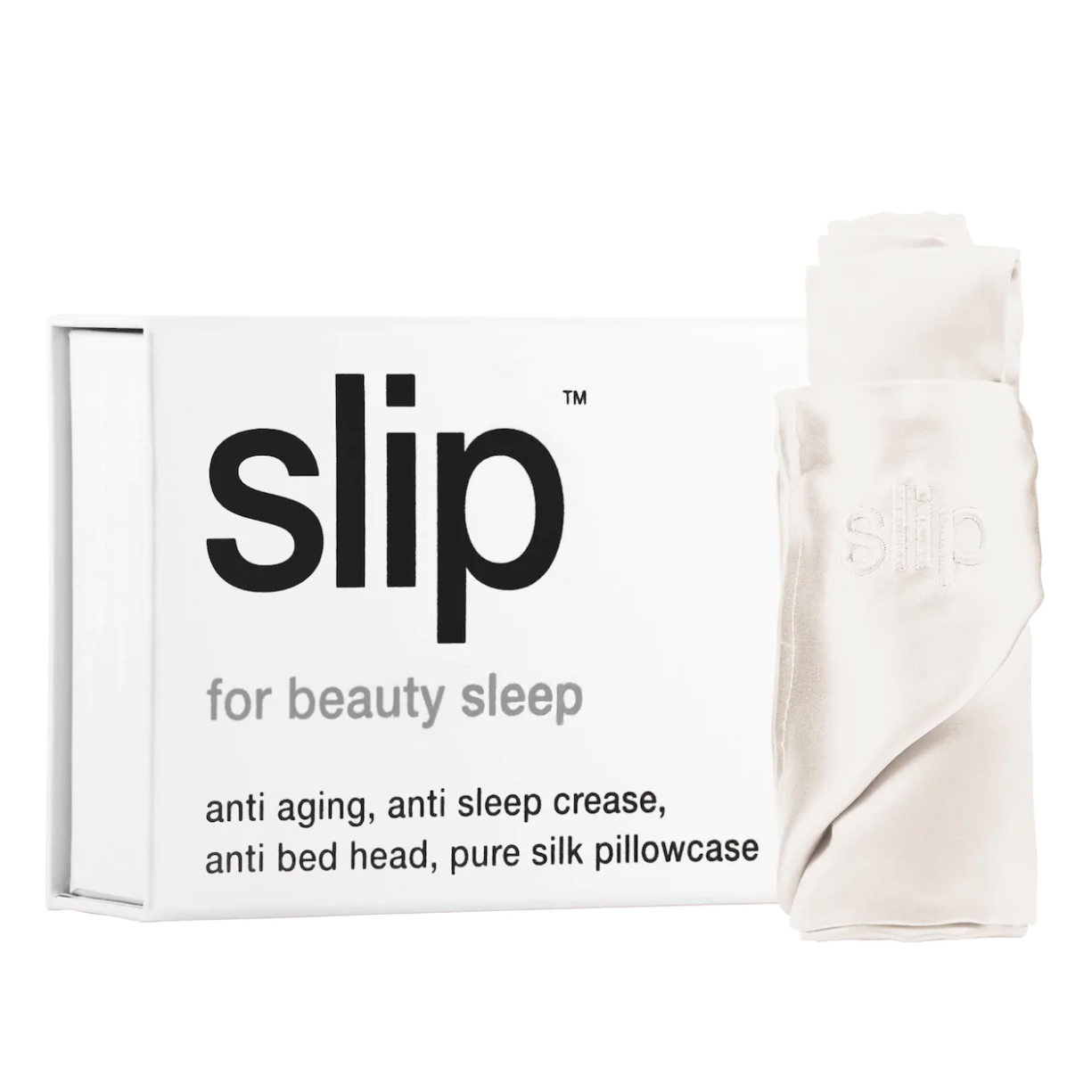 Slip Silk Pillowcase
$$89
Shop it
Nordstrom
The secret to a good hair day is to sleep on a silk pillowcase. Unlike other fabrics, the smoothness of silk decreases friction, which in turn helps reduce frizz and damage. Hey, don't just take it from me, J.Lo's makeup artist swears by it, too.
8. Charlotte Tilbury Walk of No Shame Lipstick and Liner Set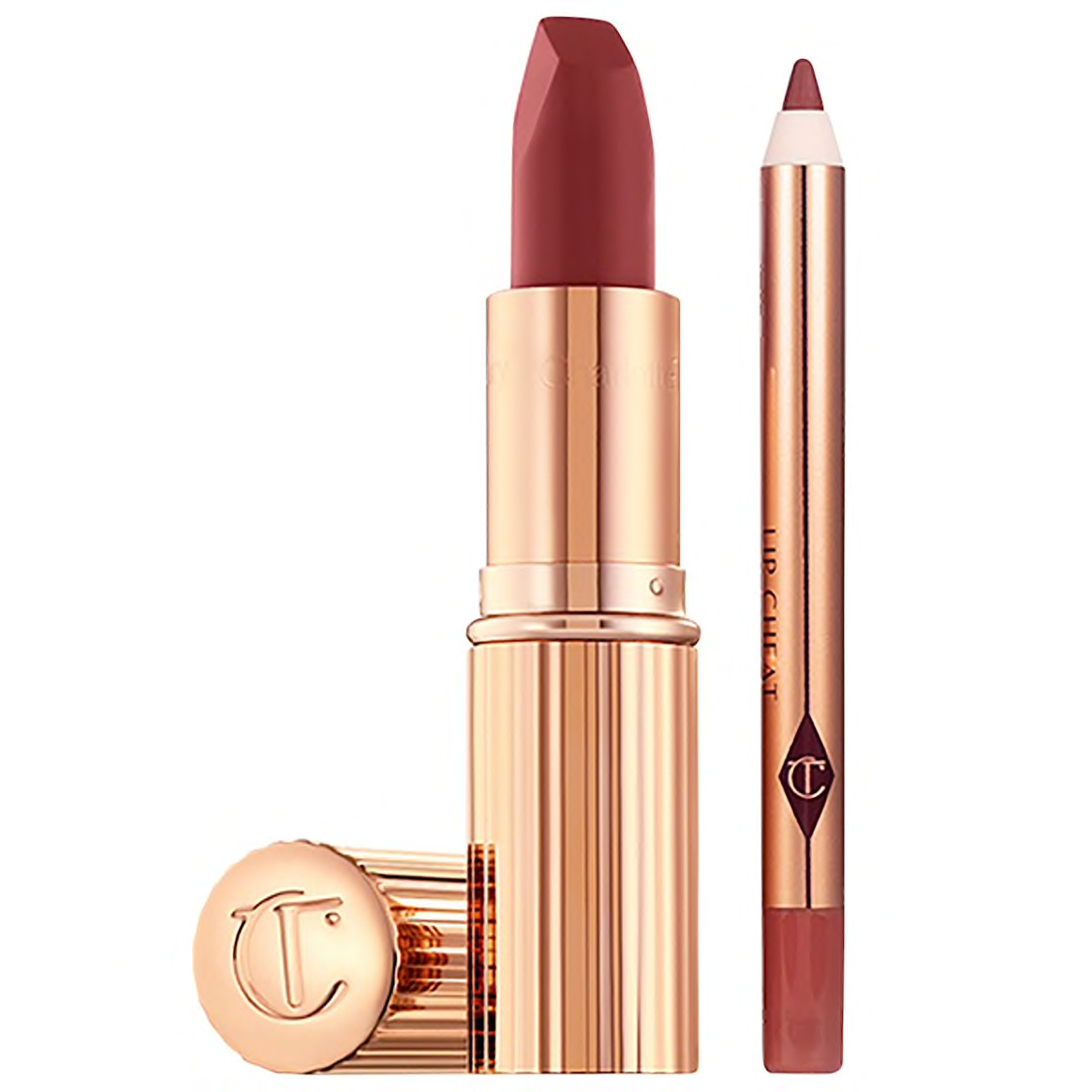 Charlotte Tilbury Walk of No Shame Lipstick and Liner Set
$$34
Shop it
Sephora
Red lipstick is the ultimate power move, just ask AOC. Charlotte Tilbury makes A+ makeup products, and while the Pillow Talk shade is the brand's hero hue, I love this deep, berry-red. The lipstick's matte formula is made with antioxidant-rich ingredients to keep your lips looking cashmere-soft, and the velvety liner goes on smoothly and has a waterproof formula for serious stay-put power.
9. Olive & June Winter Box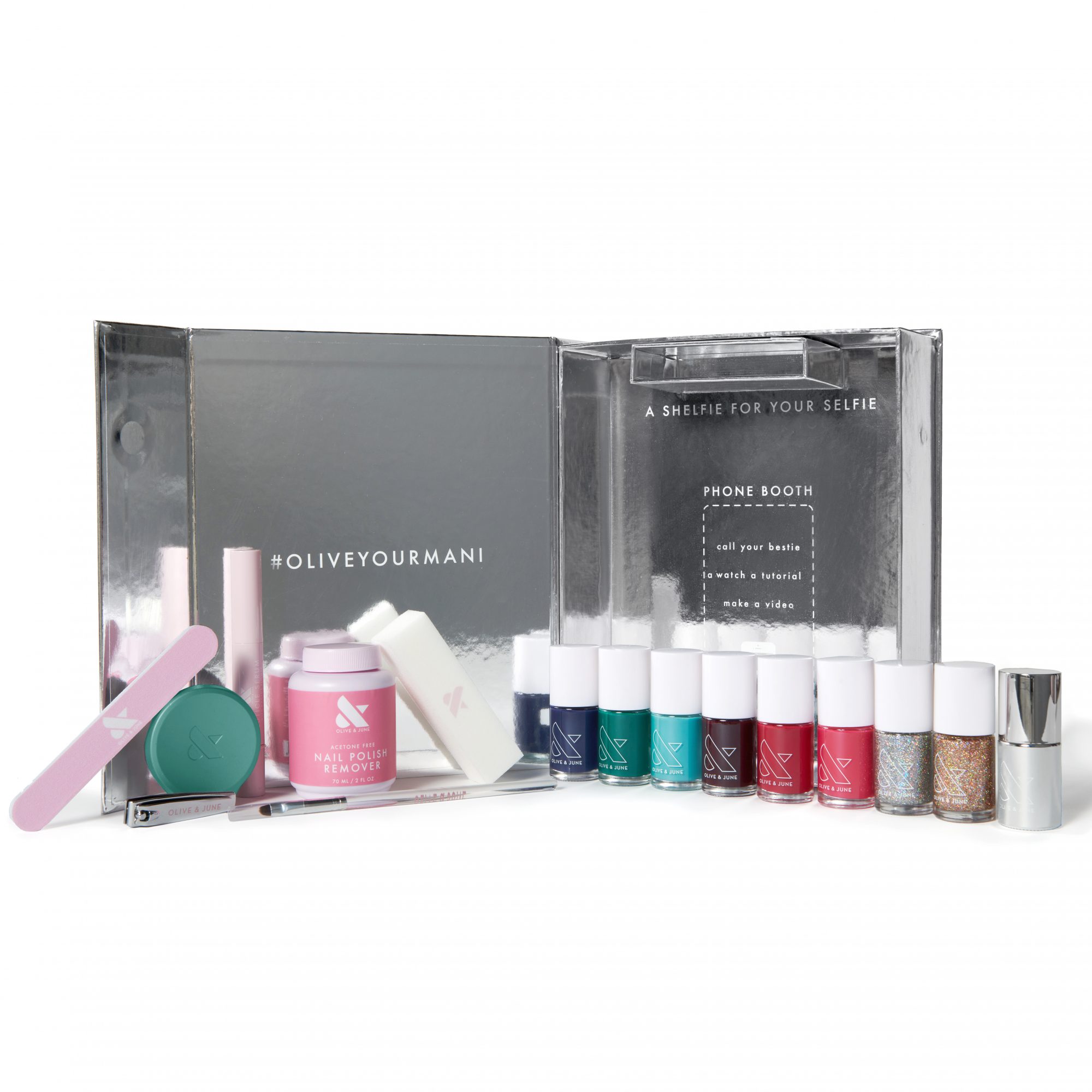 Olive and June Winter Box
$$94
Shop it
Olive and June
I stan Olive & June—all of it. The nail polishes are super long-lasting, the topcoat makes my nails look glossy AF, and the cuticle serum is *chef's kiss.* In fact, last year HelloGiggles gave the brand four Beauty Crush Awards for its outstanding nail products. This kit is the perfect gift since it comes with eight nail polish colors, its Poppy grip that makes painting your nails easy, nail polish remover pot, nail buffer, cuticle serum, clean up brush, clippers, a nail file, and its shiny topcoat. Plus, the box the products come in is set up so users can put their phones on the top placeholder to take the perfect Instagram picture of their winter mani. So smart!
10. Klorane Oat Milk Dry Shampoo Set
Klorane Oat Milk Dry Shampoo Set
$$30 value
Shop it
Ulta
This formula is the GOAT dry shampoo, and anybody who has tested it knows this statement to be true. Corn and rice starch cleanse the hair, while naturally absorbent microspheres go deep to rid the hair of excess dirt, oil, and odor. Plus, the powders are ultra-fine, so it sprays on invisible and won't leave behind a chalky residue. I love that this set includes two sizes: one for my bathroom, one for my purse.
11. Ole Henriksen Pre-Party Juice Makeup Prep Set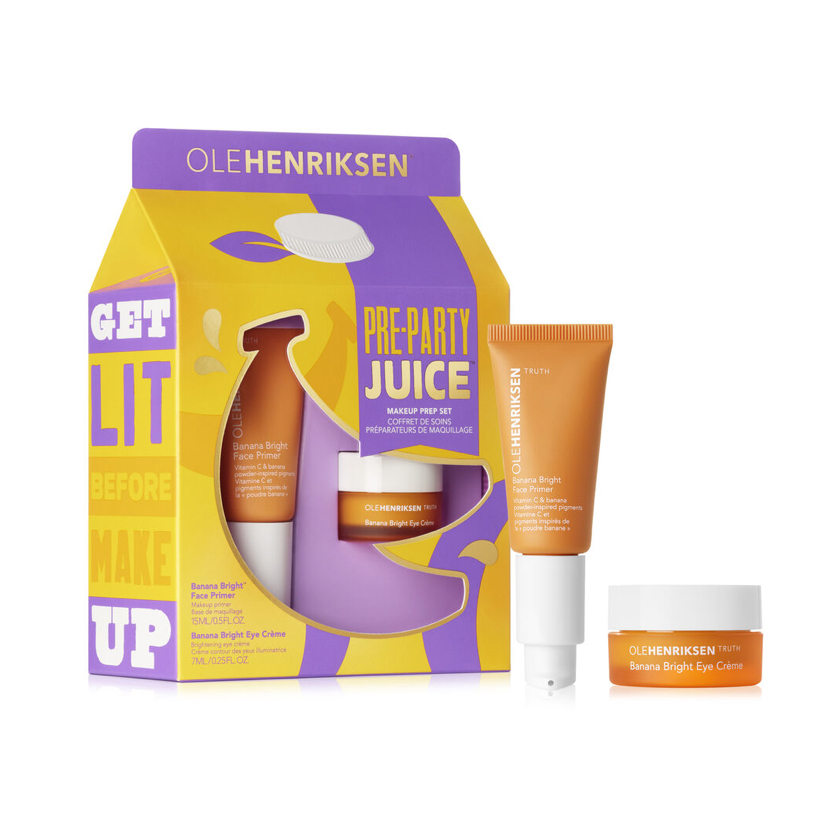 Ole Henriksen Pre-Party Juice Makeup Prep Set
$$37 value
Shop it
Ole Henriksen
Fake eight hours of sleep with these two products. The Banana Bright Eye Cream will instantly brighten up dark, tired circles while the primer (a Beauty Crush Award Winner) gives your skin a radiant glow that looks bright and lit from within.