The best beauty products from the 2020 Beauty Crush Awards
Each product we feature has been independently selected and reviewed by our editorial team. If you make a purchase using the links included, we may earn commission.
If you've ever felt overwhelmed by the thousands of beauty products on the market, we hear you. That's why we spent hundreds of hours doing the leg work and finding the best ones for you! We read through scientific studies to understand how ingredients work, did market research to find the best and newest products on the market, and asked our most-trusted experts what products they live and swear by. We take beauty seriously, because we understand the importance a product can play in our lives. 
Because sometimes a $5 cheap thrill is as good (or *gasp* better) than its pricey counterpart, we decided to throw in a drugstore and luxe pick for almost every item, and we interviewed experts to get their picks, too. Each product deserves a place on this list for its unique features, and we can't wait to share them with you. You'll also find standout stars that were so great that we had to feature them…even though they didn't fit into any one product category.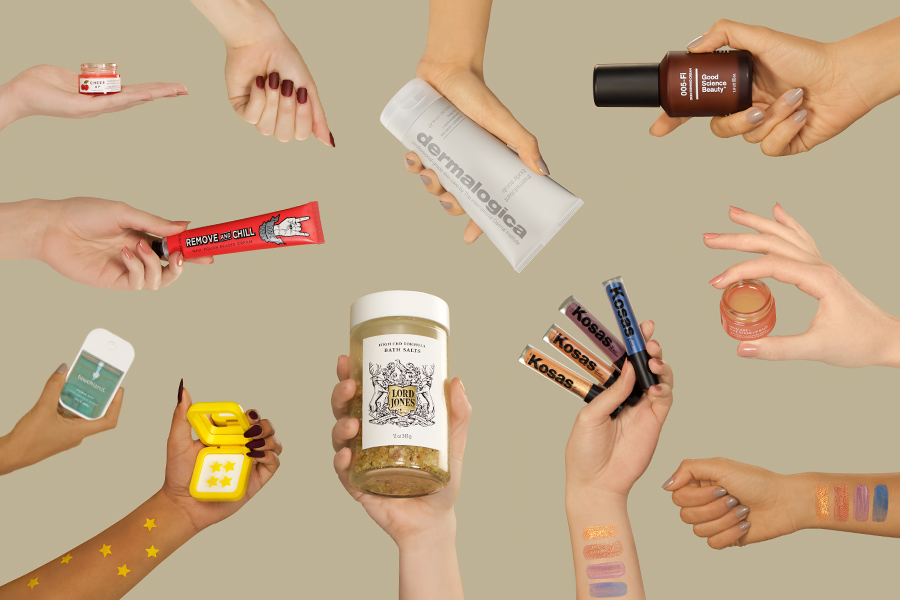 The HelloGiggles team poured our hearts, souls, and most importantly, brainpower into this project and we found the best of the best. We stand behind each and every one of these products so that you can find the ones that speak to you. Consider the Beauty Crush Awards your shopping list for the year—made by your best friends for the people they love. 
Best Facial Skincare of 2020  
Put your best face forward with these top-of-the class moisturizers, serums, face masks, and more. We tested hundreds of skincare products to find the crème de la crème. And, because we know "skin" can mean a hell of a lot of things to a lot of different people, we made sure that every winner blessed the face of women and men with different skin concerns, textures, and tones. 
Best Cleansers Of 2020:  
Best Drugstore Cleanser: Honest Beauty Gel-to-Milk Cleanser, $12.99 (orig. $14.99), amazon.com
 This cleanser is a godsend for those with sensitive skin because of both the affordable price and the rosewater-infused formula. (Studies show that rose extract has anti-inflammatory benefits, which tackles irritation, making it perfect for those with skin prone to irritation.) The product starts as a gel-like formula and, upon contact with water, turns into a milky liquid that gently and effectively cleanses skin. 
Best Luxury Cleanser: SkinCeuticals Glycolic Renewal Cleanser Gel, $38, dermstore.com
If your skin is looking dull or is congested, consider using an exfoliating cleanser two to three times a week to decongest and reveal bright, glowy skin. This cleanser uses glycolic acid, a chemical exfoliant that helps turn over dead skin cells to treat concerns such as uneven skin tone, rough skin, and fine lines.
Best Expert-Recommended Cleanser: Differin Daily Refreshing Cleanser, $8.49, amazon.com  
"I am a big fan of Differin Gel .1% adapalene, [and] I love this new addition to the line," says Dendy Engelman, M.D., a board-certified dermatologist. "When cleansing, you don't want to strip the skin of natural oils. This can cause your skin to go into oil production overdrive. This cleanser uses vitamin B and glycerin to gently cleanse; vitamin B to calm the skin and provide relief to inflammation and redness, and glycerin to prevent water loss so the skin's natural oils can nourish and repair."
Best Makeup Removers Of 2020: 
Best Drugstore Makeup Remover: Almay Micellar Biodegradable Makeup Wipes, $4.99 (orig. $5.99), amazon.com 
By now we all know and love micellar water for how effectively it removes makeup and cleanses skin in just one step. For those who need a refresh, micelles work like tiny magnets to attract impurities off the skin. We love these makeup wipes because they allow us to easily remove our makeup (even the stubborn waterproof kind) at the end of the day without irritating even the most sensitive of skin. This product won five extra points during our testing period for its biodegradable material, which is made up of plant fibers and wood pulp, and it will completely compost in just three months. 
Best Luxury Makeup Remover: First Aid Beauty Conditioning Eye Makeup Remover, $18, ulta.com  
Eye makeup can be a fickle foe when it comes to taking it off at the end of the night. Too often leftover mascara clings to our lashes, eyeshadow lingers in the creases of our lids, and eyeliner finds its way to our inner eye area—no thank you. This oil-free formula works to remove even waterproof makeup without leaving a trace or any greasy residue. To use, apply some liquid onto a cotton ball, place over the eye area for five seconds, then gently pull down and away. Bonus point—it uses soothing chamomile and is fragrance-free, so it's suitable for sensitive skin, too. 
Best Expert-Recommended Makeup Remover: Simple Water Boost Micellar Make-up Remover Eye Pads, $8.49, cvs.com
This budget-friendly product uses micellar technologies to remove even the most longwear makeup without irritating skin. "Anyone who knows me can attest to the fact that I go all out with both eyeshadow and mascara every day, so when it comes to taking it off, I need something that's going to really work—and requires the least amount of elbow grease on my part," says Lisa DeSantis, Deputy Beauty Director of Real Simple and Health magazines. "These rounds are saturated with just enough of the hardworking micellar formula to remove even the most stubborn eye makeup." 
Best Toners Of 2020: 
Best Drugstore Toner: Burt's Bees Micellar Toning Water With Rose Water, $8.99, target.com
If you're looking for a wallet-friendly toner that won't sting your skin (no skincare product ever should) or dry you out, this product is for you. This alcohol-free formula uses calming rose petal extract, hydrating glycerin, and tone-balancing lactic acid.
Best Luxury Toner: belif Aqua Bomb Hydrating Toner, $28, sephora.com
Imagine a facial toner that feels like a cup of water for your skin—that's this one. It combines hydrating ingredients like glycerin with soothing ones like oat extract and calendula for a pleasant experience that's both effective in removing makeup and debris and gentle on the skin. 
Best Expert-Recommended Toner: PeterThomas RothWater Drench Hyaluronic Cloud Hydrating Toner Mist, $28, dermstore.com
"This product uses hyaluronic acid to hydrate and instantly reduce the appearance of fine lines and wrinkles,"says Deanne Robinson, M.D., a dermatologist based in Connecticut.  
Best Serums Of 2020: 
Best Drugstore Serum: Honest Beauty Vitamin C Radiance Serum, $27.99, amazon.com 
Vitamin C is a powerful antioxidant that neutralizes free radicals, which come from the sun, pollution, stress, and smoking—factors that can ultimately damage the cell's DNA—and gives your skin a radiant boost. Regularly using a vitamin C skincare product can boost collagen production and reverse cell damage, which in turn helps skin look firmer and looking younger, and even helps fade and prevent brown spots or pigmentation.
Best Luxury Serum: La Mer Regenerating Serum, $365, sephora.com
 Environmental factors such as pollution, free radicals, and harmful UV rays can take a real toll on your skin, making it show signs of aging sooner. This super-charged serum uses antioxidants, seaweed extract, and a new proprietary blend that helps boost the skin's natural collagen to reduce the appearance of fine lines, pores, and redness. One HG tester says that after using it for a few weeks, she'd never seen her skin look healthier: "I feel like I can see a whole new layer of skin on my face."
Best Expert-Recommended Serum: La Roche-Posay Hyalu B5 Serum, $29.99, dermstore.com
Kavita Mariwalla, M.D., a board-certified dermatologist based in West Islip, NY, adores this budget-friendly pick: "I love this product for a few reasons: 1) Price point. For the quality of ingredients in it, it is priced really well. 2) B5 is a great ingredient for all skin types and madecassoside is a hero ingredient that acts as an antioxidant but also skin soother. Combine that with its hyaluronic acid and you've got a serum that has great workhouse ingredients in it." 
Best Moisturizers Of 2020: 
Best Drugstore Moisturizer: Olay Regenerist Whip Face Moisturizer SPF 40, $38.99, ulta.com
To protect your skin from the sun, opt for a face moisturizer with SPF to streamline your routine. Testers loved that this Olay pick looked smooth on skin and acted as the perfect primer for makeup. 
Best Luxury Moisturizer: Drunk Elephant Lala Retro Whipped Cream Moisturizer, $60, sephora.com  
Testers liked that this cream instantly melted into their skin and made it feel healthy, hydrated, and glowy. It uses a mix of oils, ceramides, and antioxidants, which together provide moisture and help skin retain that moisture. It's also formulated at an ideal pH level of 5.2, so it won't throw your skin off. Oh, and did we mention it has a fun pump? The pump dispenses the perfect-sized amount of moisturizer onto your skin without any of the mess.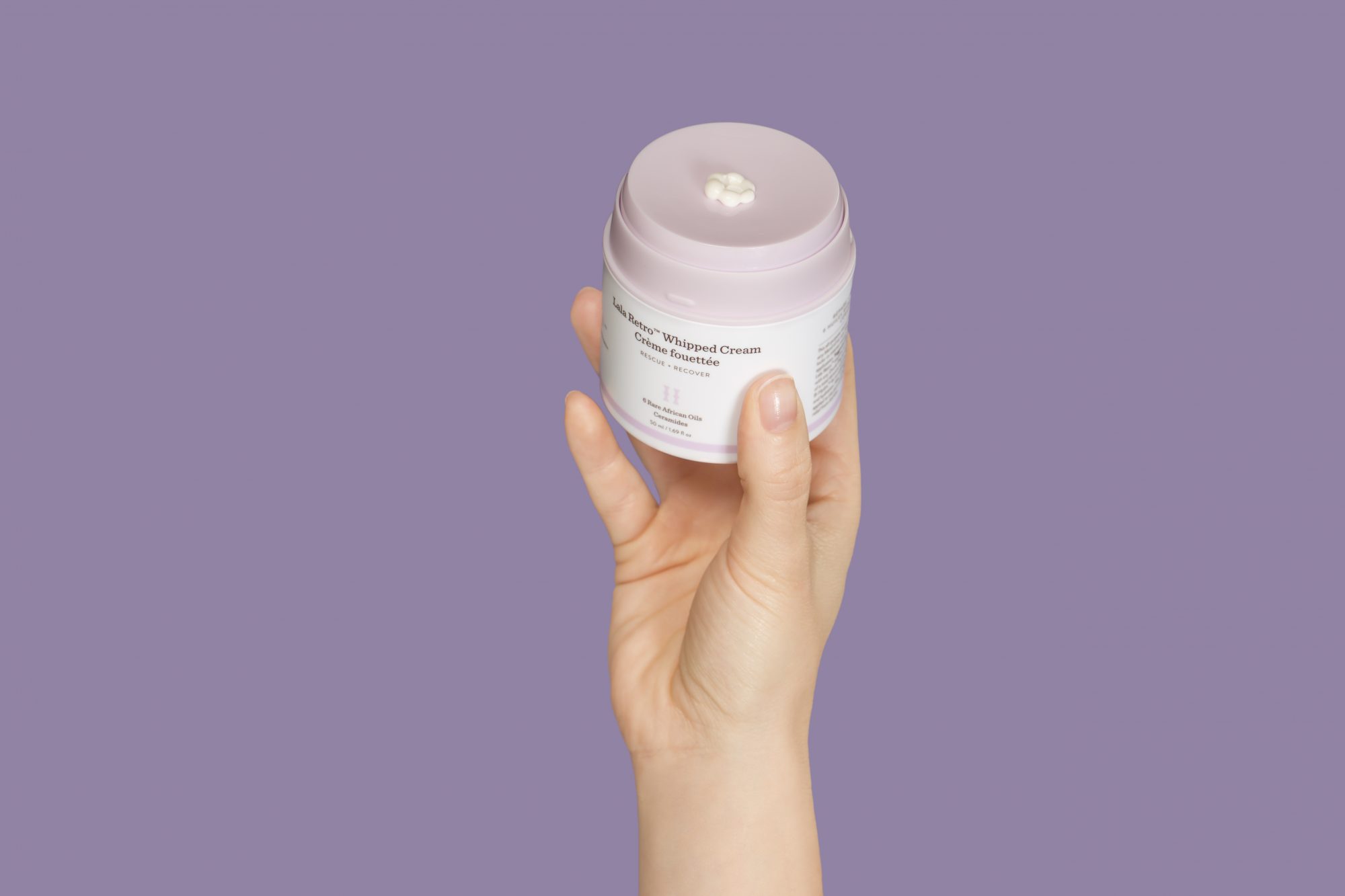 Best Expert-Recommended Moisturizer: Cetaphil Ultra Healing Lotion with Ceramides, $19.97, amazon.com 
Although this moisturizing lotion is technically formulated for the body, Tiffany Libby, M.D., a board-certified dermatologist in Rhode Island, recommends it for the face as well. "I use this on my body and face when I need to double down on my moisture, especially in the winter months, and I love that it is formulated with ceramides to help enhance my skin barrier and keep my skin smooth and hydrated," she says.
Best Face Oils Of 2020: 
Best Drugstore Face Oil: e.l.f. All The Feels Facial Oil, $11.99, target.com
Squalane, hemp seed oil, and rosehip seed oil make this lightweight facial oil the perfect last step in your skincare routine. Simply apply a few drops onto your skin after your moisturizer, then pat it in to encourage absorption and help lock in your skincare. 
Best Luxury Face Oil: Snow Fox Herbal Youth Oil, $40, saksfifthavenue.com
This silky-feeling serum combines hydrating and anti-aging properties into one product. It uses blueberry seed oil, which studies show contains high levels of antioxidant properties that protect skin from free radicals, and an exotic herb called Brazilian Paracressextract, which is a muscle relaxant that helps relieve micro-tension. HG testers raved that it gave their skin a healthy glow, one of them even saying it made her skin look like there was a ring light shining on her face at all times. Natural-looking radiance with no filter—we're here for it.
Best Expert-Recommended Face Oil: Mary Kay Naturally Nourishing Oil, $48, marykay.com
"[This blend] uses a delicious combination of almond, olive, and sesame oils which leave your skin super hydrated," says Ursula Carranza, Beauty and Fashion Director of People en Español. "You can even use it on your cuticles and on the ends of your hair!"
Best Eye Creams Of 2020: 
Best Drugstore Eye Cream: Inkey List Caffeine, $9.99, sephora.com
Consider this concentrate a cup of coffee for your under-eye area. Studies show that when applied topically, caffeine can temporarily plump the skin, so a jolt of java-infused product to your weary eyes will make you look instantly more awake. 
Best Luxury Eye Cream: Clé de Peau Enhancing Eye Contour Cream Supreme, $270, nordstrom.com
It takes six years to extract the iris extract in this luxe cream (three to cultivate and three to dry), the key result being plumper, firmer, revived skin. "Using the cold steel applicator is kind of like jade rolling, and I visibly notice it de-puffing my eyes," mentioned one HG tester, adding that the difference between eyes after applying on just one side was very drastic. 
Best Expert-Recommended Eye Cream: Care Skincare Eye + Lip Nourishing Cream, $30, careskincare.com
"Formulated to treat and repair the delicate area around the eyes and around the lips, this dense cream with a light diffusing finish softens the look of fine lines and dark circles," says Dr. Robinson. "It absorbs quickly and won't drift into eyes or interfere with makeup."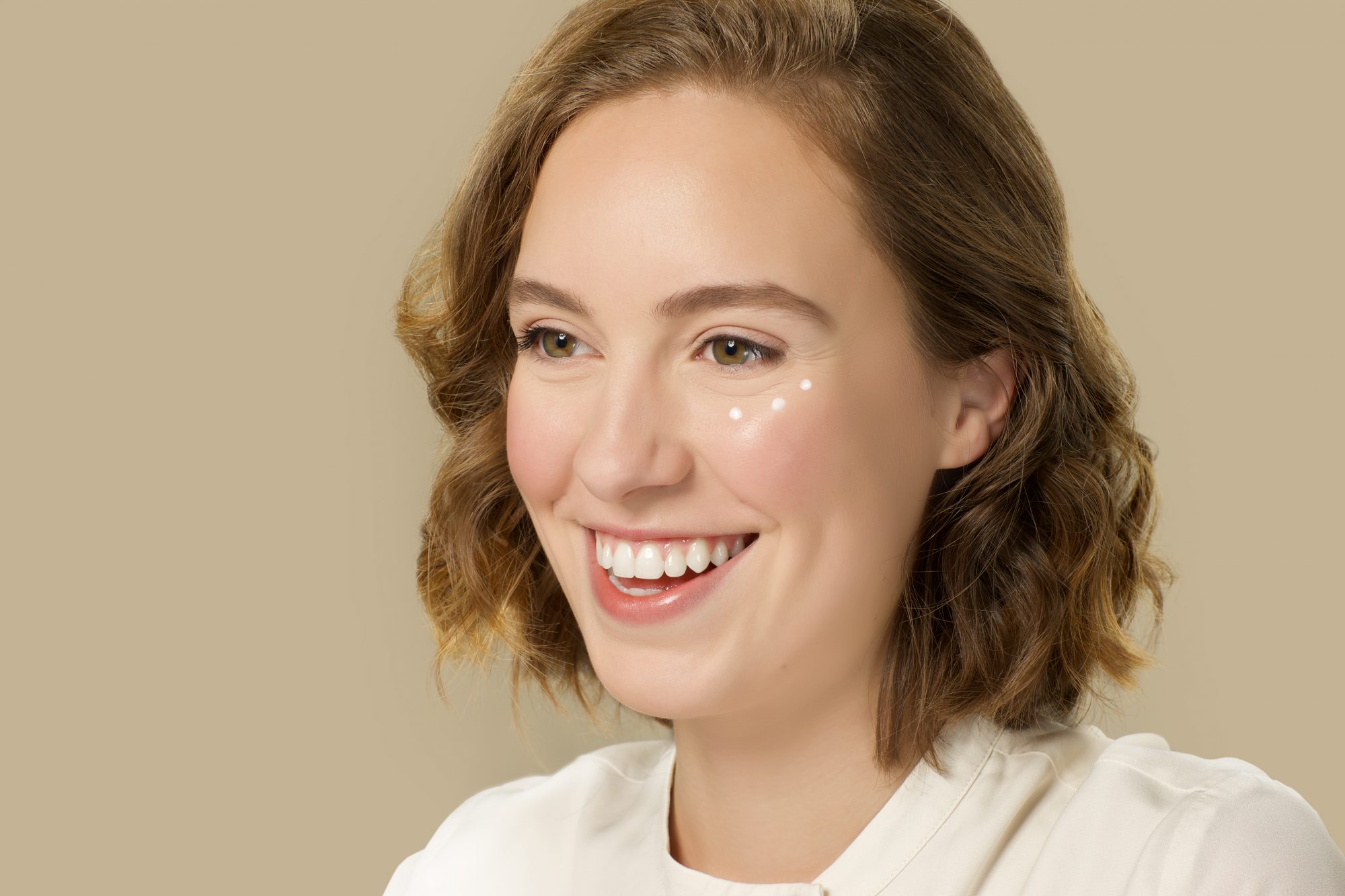 Best Exfoliators Of 2020:
Best Drugstore Exfoliator: Yes To Grapefruit AHA + BHA Exfoliating Tonic, $14.99, amazon.com 
AHAs and beta hydroxy acids (BHAs) are known chemical exfoliants that help remove dead skin cells and excess sebum inside the pores. This product is packed with 10% AHA and BHA, making it a powerful exfoliator that more sensitive skin types should probably avoid. However, if your skin can tolerate it, using it two to three times a week will help you achieve a more even skin texture and a newfound radiance.
Best Luxury Exfoliator: Pestle & Mortar Exfoliate Glycolic Acid Toner, $38, neimanmarcus.com
Brighten, tone, and reveal a more radiant face with the help of this glycolic-based exfoliator that will gently slough away dead skin cells. This non-irritating, vegan, and fragrance-free formula is suitable for all skin types.
Best Expert-Recommended Exfoliator: SkinBetter AlphaRet Peel Pads, $95, skinbetter.com
"This new peel is an exfoliation powerhouse. Using lactic, glycolic, and salicylic acids, it exfoliates using AHAs and BHAs, targeting discoloration and age spots, boosting collagen and elastin production, and penetrating deep into the cell to dissolve dead skin buildup," explains Dr. Engelman. "It contains a patented retinoid, AlphaRet … and it also helps treat acne."
Best Face Masks Of 2020:
Best Drugstore Face Mask: Aveeno Oat Face Mask with Pomegranate Seed Extract, $8.38, amazon.com
This brightening face mask is a great option for people with dry skin—it uses colloidal oatmeal to maintain the skin's natural moisture barrier while treating and calming, dried skin. Studies show that pomegranate, the product's key ingredient promotes skin cell turnover, which will help users achieve a more radiant appearance. The texture is rich and velvety, and you'll get the best results if used two to three times a week. 
Best Luxury Face Mask: Glow Recipe Avocado Melt Retinol Sleeping Mask, $49, sephora.com
Face masks don't have to be rinse-and-go. This Glow Recipe mask can be used overnight for added benefits or can work in as little as 20 minutes as a quick skin-boost if that's your preference. It's a good introduction to retinol, the gold-standard of anti-aging ingredients, since it's gentle enough that even sensitive skin types can use it without irritation. One HG tester commented that her skin looked less congested the day after using it, and adding that she didn't notice any dryness sometimes associated with retinol products. Additionally, our testers were impressed by how cooling it felt on skin, how soft it felt after washing off, and how it didn't transfer onto their pillows when using overnight. 
Best Expert-Recommended Face Mask: SkinBetterRefresh Detoxifying Scrub Mask, $55, skinbetter.com 
"The clay minerals [in this mask] absorb unwanted oil and remove toxins, while biodegradable spherical beads to lightly resurface the skin," explains Dr. Robinson of her top pick. "It can even be used as a spot treatment on areas of focus!"
Best Facial Sunscreens Of 2020:
Best Drugstore Sunscreen: La Roche-Posay Anthelios SPF 50 Mineral Sunscreen, $22.99, amazon.com
This mineral sunscreen is oil-free (so non-comedogenic), non-greasy, and easily blends into all skin shades without leaving a white cast. If you're a minimalist who prefers multi-purpose products, this SPF 50 made for face and body should be your go-to. It's TSA-approved too, so you can throw it into your carry-on next time you travel to the beach. 
 Best Luxury Sunscreen: Coola Mineral Sun Silk Crème SPF 30, $42, amazon.com 
The silky feel this mineral sunscreen leaves on the skin will make you feel like a million bucks. And while yes, it makes you feel like you have a Chinchilla-soft face, what we love most about this sunscreen is its formula—because science. It has UVA and UVB protection, which means that it will help protect your skin from both the sun's harmful rays and also from the blue-light emitted from your smart-phone and laptop. 
 Best Expert-Recommended Sunscreen: Paula's Choice On-The-Go Shielding Powder SPF 30, $29, dermstore.com
Dermatologists recommend reapplying your sunscreen every two hours, but realistically, not too many of us are down for applying a lotion over our makeup throughout the day. That's why this powder formula is so great—it comes in what looks like a makeup brush, and all you have to do is swipe it across your face to achieve your recommended SPF dose. Plus, it gets rid of excess shine, as Carranza points out. 
Best Lip Treatments Of 2020:
 Best Drugstore Lip Treatment: Awake Beauty Moisture Balm Daytime Lip Mask, $14, ulta.com
 This hydrating lip mask smells a little like a watermelon Jolly Rancher and works like a charm thanks to its concentrated blend of vitamin E, olive, argan, rosehip, and raspberry seed oil. Testers unanimously gave it a high score for seeing noticeably healthier lips the day after using it. For best results, use overnight since it is on the thicker side. 
Best Luxury Lip Treatment: Biossance Squalane + Rose Vegan Lip Balm, $18, sephora.com  
 A recent poll showed that 3 percent of the US population say they are vegan, which may not seem like a lot, but that amounts to nearly 10 million people (or nearly the entire population of the state of Michigan). For those 10 million, it may be important to pick a vegan lip treatment that aligns with their diet—and this is the best one. It uses plant-derived squalane, rose oil, ceramides, and algae to nourish and plump skin. Apply at night and wake up to smoother and visibly healthier lips.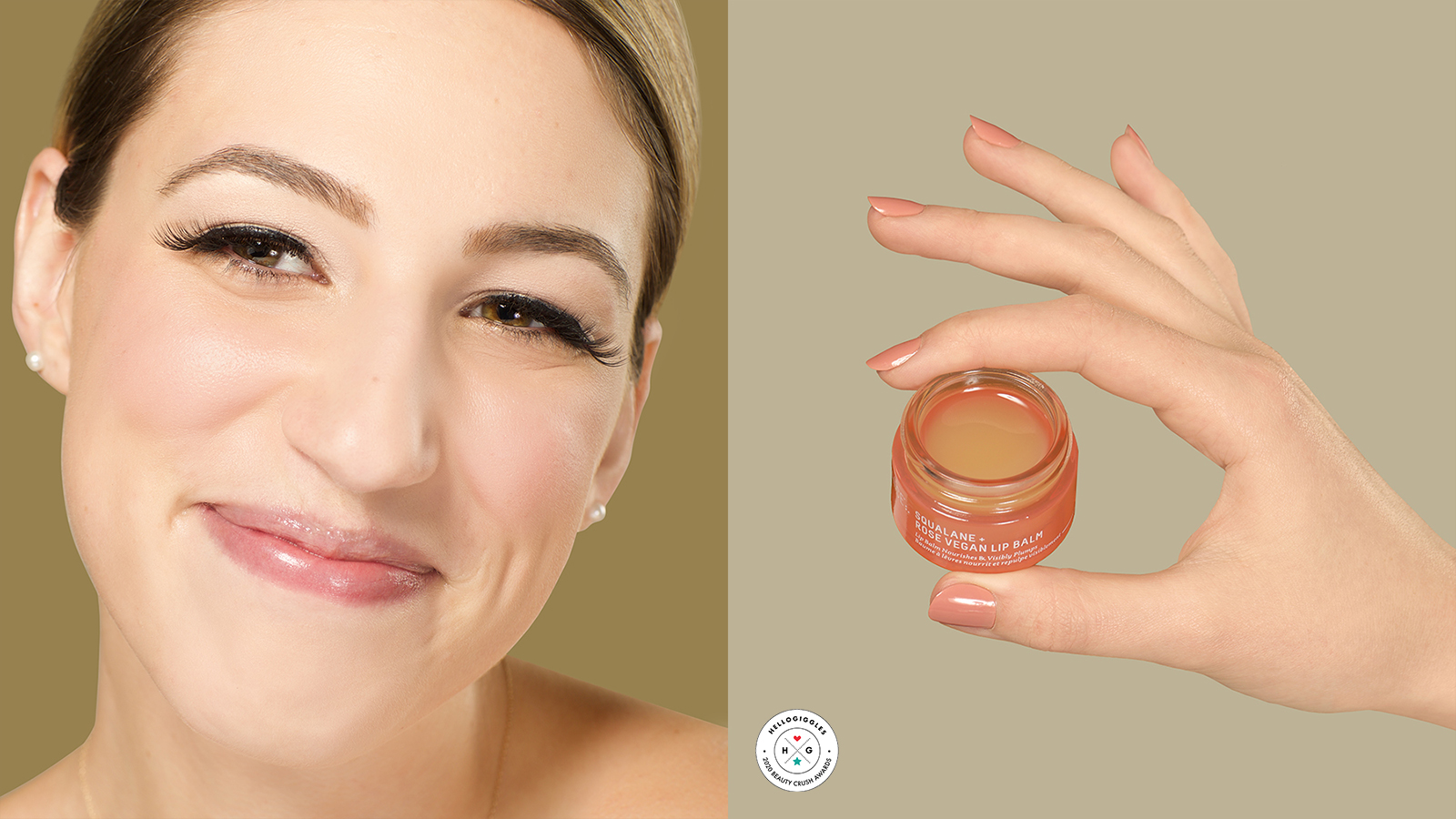 Best Expert-Recommended Lip Treatment: Hourglass No 28 Tinted Lip Treatment Oil, $49, sephora.com
Treat your mouth to a luxurious anti-aging treatment that rivals even the best high-shine lip glosses on the market. It uses top-notch ingredients that work to hydrate and plump the lips, comes in four colors, and has Carranza's stamp of approval: "It's the perfect lip oil—it's deeply hydrating without being sticky, gives your lips an amazing shine, and the gold-plated applicator is to die for!"
Best Self-Tanners Of 2020:
Best Self-Tanning Face Towelettes: Haute Bronze Face Towel, $35, haute-bronze.com  
For those hoping to get a sun-kissed glow without having to spend time in the sun, these bronzing face towels are a holy grail, and they're so easy to use! Just unfold the towel, and using circular motions apply it to dry, clean skin—that's it! Plus, since it is a towel, it's carry-on approved.
Best Self-Tanning Face Serum: Tan-Luxe Super Glow Hyaluronic Self-Tan Serum, $49, sephora.com
"My goal: maintaining a year-round healthy glow without the harmful sun exposure. The answer: this magic fluid," shares DeSantis. "It's an anti-aging serum and tanning formula rolled into one, so it helps me cut down on my skincare steps every morning and night, and I'm left with a believable bronze that scores me tons of compliments."
Best Sculpting Tools Of 2020:
 Best Face Roller: MDNA Skincare The Beauty Roller, $150 (orig. $200), nordstrom.com  
"This tool is great for de-puffing and encouraging lymphatic drainage, since the grooves and rolling action stimulates circulation and relieves tension," says Dr. Engelman. "It can also help drive your serum deep into the skin which allows your products to work better for you—not to mention, it feels great!" Regular lymphatic drainage can help reduce puffiness and can temporarily help sculpt the face for a more lifted look.
Best Gua Sha: Wildling Empress Stone, $65, wildling.com
If you're more of a Gua Sha person, clean beauty expert and HelloGiggles columnist Jessica DeFino recommends this product, saying it's at the top of her list. "I have an extensive collection of what I like to call 'non-skincare skincare products,' things that support my skin without technically absorbing into my skin," she explains. "With this in hand, [giving myself a] mindful facial massage has become a daily morning ritual, and my skin is healthier and glowier for it."
Best Facial Hair Removal Tools Of 2020:
Best Device: Finishing Touch Flawless Dermaplane Glo, $19.88, amazon.com 
Dermaplaning is a treatment primarily found at a dermatologist or esthetician's office, wherein a sharp blade sloughs away the peach fuzz and dead skin cells from the uppermost layer of the skin, leaving your face radiant and baby-soft. This at-home device isn't as sharp as a professional's would be, for obvious safety reasons, but it's effective in removing fuzz and excessive dead skin cell buildup. It also comes with a built-in light that improves visibility and in turn, helps you get better results. 
Best Tweezers: Tweezerman Rose Gold Point Tweezer, $20.32, amazon.com
Designed for precision, this pointed-tip tweezer is the answer to effectively removing stubble, pesky ingrown hairs, and super-fine facial strands.  
Standout Stars: 
Best Calming Facial Oil: First Aid Beauty Ultra Repair Oat & Hemp Seed Dry Oil, $30, sephora.com 
Oatmeal, arnica, and cannabis sativa seed oil work together to calm and soothe stressed skin. This face oil received high points for quickly absorbing into the skin and leaving it feeling moisturized without being greasy. One HG tester even commented that it's a facial oil she could wear during the day under makeup, and another noted that it gave her skin a subtle glow.
Best Calming Face Mask: Milk Makeup Cannabis Hydrating Face Mask, $26, sephora.com 
HG testers loved this mask in a stick, which makes for extra-easy application. All testers also reported that their skin felt more moisturized after using it. "The CBD was a nice bonus, and I plan to use this again to help with my redness," says one.
Best Skincare For Body
Skincare products aren't, and shouldn't, be reserved for only the face. Advancements in skincare technology have allowed for the creation of body care products that blew our minds this year. From those that protect our skin from environmental aggressors and reverse signs of aging by altering our genetic code to innovative fuss-free packaging and bath products that are vagina-friendly, here are the body products we're currently crushing on. 
Best Body Washes Of 2020:
Best Drugstore Body Wash: Dove Body Wash Mousse with Rose Oil, $5.99, target.com
Body wash, but in a mousse. This gentle body wash has a subtle rose scent that you can actually scratch-and-sniff on the bottle to test out before purchasing. A little goes a long way for head-to-toe moisture.
Best Luxury Body Wash: L'Occitane Almond Shower Shake, $25, amazon.com 
Because we clearly love a fun body wash, it's no wonder we loved this shower shake. Studies show that when applied topically, almond oil improves skin tone and prevents UV damage, and it's the key ingredient in this product. To use, shake the bottle to mix the ingredients into a milky formula and apply onto wet skin. It will leave your body feeling hydrated and soft.. Now, Alexa, play OutKast's "Hey Ya!".  
Best Expert-Recommended Body Wash: Olay Moisture Ribbons Plus Shea Butter + Blue Lotus Body Wash, $6.99, walgreens.com
Dr. Mariwalla recommends this moisturizing body wash for its shea butter—which studies show is anti-inflammatory, rich in antioxidants, and is a rich emollient—perfect for sensitive skin types. 
Best Body Lotions Of 2020: 
Best Drugstore Body Lotion: Curél Dry Skin Therapy Itch Defense, $10.94, amazon.com 
Tackle dry, itchy skin with this fast-absorbing body lotion that almost instantly soothes and calms skin. This moisturizer,  has approval from the National Psoriasis Foundation and holds a seal from the National Eczema Association, is packed with ceramides, vitamin E, and oatmeal extract—and its moisturizing effects last all day. 
Best Luxury Body Lotion: Augustinus Bader The Body Cream, $165, neimanmarcus.com
The advanced skincare technology in this cream makes this splurge worth the while. It uses epigenetic technology, which essentially tells the skin cells to be healthy overall and can over time alter your genetic code, and helping treat stretch marks, bumpy skin, and cellulite. 
Best Expert-Recommended Body Lotion: Cetaphil Restoring Lotion with Antioxidants, $19.97, amazon.com
"Cetaphil took their classic lotion and supercharged it," says Dr. Engelman. "This product is safe for sensitive skin and the added antioxidants and niacinamides will neutralize free radical damage and repair the skin barrier. Niacinamides have a similar effect to retinol, strengthening the skin barrier. However, unlike retinol, it fortifies from the get-go without sensitivity or irritation."
Best Hand Creams Of 2020:
Best Drugstore Hand Cream: eos Shea Better Coconut Hand Cream, $2.98, amazon.com
Keep your hands and cuticles soft and supple with the help of this hydrating cream. It's formulated with glycerin, shea butter, and coconut extract, which are major hydrators. Plus, 15% of sales go to the Global Shea Alliance, a non-profit that helps improve the quality of life for the women workers in rural Africa who provide shea butter for cosmetic companies worldwide. 
Best LuxuryHand Cream: Rodin Geranium & Orange Blossom Crema, $88, neimanmarcus.com
"This is rich-lady hand cream—chic, moisturizing, and simple," said one tester of this fruity hand cream, and another tester compared its feel to that of cashmere gloves. It's a blend of shea butter, Argan, macadamia oils, and aloe for an incredibly rich, hydrating, and soothing product. 
Best Expert-Recommended Hand Cream: Aesop Resurrection Aromatique Hand Balm, $30, nordstrom.com
"Although this is fragrant, I find using this at night becomes almost like an aromatherapy experience," says Dr. Mariwalla. "The combination of mandarin oil, rosemary, and cedarwood is soothing but also incredibly hydrating to the skin. It leaves the hands smelling great, which is an added bonus but may be an issue for folks with fragrance sensitivities."
Best Body Sunscreen Of 2020:
Best Drugstore Sunscreen: CeraVe Hydrating Sunscreen SPF 50, $12.47 (orig. $14.99), amazon.com 
This lightweight and non-greasy mineral sunscreen contains hyaluronic acid and three hydrating ceramides that fortify the skin's barrier and help lock in moisture—and it has a seal of approval from both the National Eczema Association and the Skin Cancer Foundation. 
Best Luxury Sunscreen: Sol de Janeiro Bum Bum Sol Oil SPF 30, $38, sephora.com
The lively spirit of Brazil is encapsulated in this fun oil-based SPF. This easy-to-spread oil formula contains SPF 30 and skin-friendly ingredients like açai oil, a powerful Brazilian antioxidant, and moisturizing coconut oil. Also, if you look closely at the bottle, you'll see a tiny surfboard riding the waves of your SPF—super cute.
Best Expert-Recommended Sunscreen: Banana Boat Ultra Sport Broad Spectrum SPF 30 Spray, $6.44, amazon.com
"Look, I know spray sunscreen isn't the same as an actual lotion, but a product isn't good if you don't use it [at all]," says Dr. Mariwalla. "What I like about this is that it isn't tacky on the skin and the spray makes reapplication a breeze."
Best Body Self-Tanners Of 2020:
Best Drugstore Body Self-Tanner: L'Oréal Paris Sublime Bronze Self-Tanning Water Mousse, $11.97, amazon.com
This lightweight and transparent mousse will give you a natural-looking tan that you can build up with multiple applications. You'll see a vacation-worthy tan in 4-8 hours. 
Best Luxury Body Self-Tanner: St. Tropez Self Tan Purity Bronzing Water Gel, $44, sephora.com
Thanks to its transfer-proof formula, you can wear clothes just one minute after applying this gel without worrying about it interfering with your color. It goes on transparent, and over 48 hours develops into a lovely medium-golden tan that lasts several days. 
Best Expert-Recommended Body Self-Tanner: Isle of Paradise Glow Clear Self-Tanning Mousse, $29, sephora.com
"Unlike other tanning products, this line is actually meant to help with color-correcting, so I use the green tint to best adjust to my skin tone—there is peach for fair skin, green for medium, and purple for dark," says DeSantis. "I mist the spray on my face every night for a believable, golden glow and opt for this quick-drying clear mousse when I have plans to show any additional skin." 
Best Deodorants & Antiperspirants Of 2020:
Best Natural Deodorant: Kopari Beauty Coconut Charcoal Deodorant, $14, ulta.com
If you've ever tried a natural deodorant, you may be familiar with the "deo-dance." That's what I like to call the moves required to  heat up and break down the often left behind white residue. But since this one is coconut-oil based, it glides on easily and stays put. 
Best Deodorant: Dove 0% Aluminum Cucumber and Green Tea Deodorant, $5.99, target.com
Testers loved this moisturizing and refreshing formula, saying that it kept them feeling fresh all day. One HG tester said that the application felt like rubbing a cloud under her arms, while another praised it for its easy-glide formula that didn't leave white residue behind. 
Best Antiperspirant: Secret Invisible Solid with Essential Oils in Cedarwood and Citrus, $11.97, amazon.com
"Who thought that of all things, a drugstore antiperspirant could be chic? I certainly did not, but this collection of next-level sticks proved me wrong," says DeSantis. "The scents are totally elevated from your run-of-the mill drugstore aisle sweat-stoppers, and even though they're formulated with essential oils, the amount is minimal, which means irritation is less likely."
Best Body Hair Removal Tools Of 2020: 
Best Razor: Venus Extra Smooth Sensitive Razor, $12.97, amazon.com
"Every single time I shave my underarms, I end up getting in-grown hairs—except for when I use this razor," says Kayla Greaves, Senior Beauty Editor at InStyle.com. "It's ultra-gentle on the skin, and the SkinElixir saves me from irritation."
Best Wax: Nad's Natural Sugar Wax, $12.99, amazon.com
If your preferred hair removal method is waxing, these strips make the process super-easy. Unlike other formulas on the market, this new one uses natural ingredients such as molasses, honey, and vinegar, so if you make a mistake with the application (accidentally putting it on a non-desired area), you can run warm water over it and it will easily come off. Plus, the strips warm up with body heat, so you don't need to microwave them before application. 
Standout Stars:
Best Body Oil: Rodin Geranium & Orange Blossom Olio Lusso Body Oil, $136, neimanmarcus.com
This product will make you feel luxurious on a level very few of us had. Testers raved about the warm geranium scent, how quickly it absorbs into the skin, and how moisturizing it is. "It feels like applying liquid silk to my hands, and it's the lightest body oil I've ever used," says one HG  tester. "I keep it at my desk and apply during the day, and my keyboard never gets greasy."
Best Hand Sanitizer: Touchland Power Mist, $12, ulta.com
Hand sanitizer gets a much-needed upgrade thanks to this innovative packaging that allows you to spritz it onto your hands instead of squeezing out large globs. These mists are hydrating, absorb quickly, aren't sticky, and come in eight scents—unscented, aloe vera, mint, citrus, watermelon, vanilla cinnamon, forest berry, and lavender. Considering how many germs we come in contact every day (PSA: a study found that elevator buttons have 18% more germs on them than public toilet seats), we should all be doing a better job at keeping our hands clean. 
Best Body Scrub: Dermalogica Thermafoliant Body Scrub, $44, dermstore.com
This body scrub uses both physical and chemical exfoliants to buff away bumps and rough skin. Bamboo stem physically buffs the skin, while papain (from papaya) and lactic acid work chemically to remove dead skin cells, revealing brighter, more radiant skin. 
Best Bubble Bath: Queen V Pop The Bubbly Bubble Bath, $9, freepeople.com
Queen V's mission is to create beauty and wellness products that support feminine care by normalizing conversations surrounding women's health—and this bubble bath is part of that conversation. So often, bath products contain high levels of fragrance that throw off our vaginas' natural pH levels, which can lead to irritation. This one uses green tea, mango, and chamomile extract for a super-soothing and uplifting aromatherapy boost. Self-care Sundays just got so much healthier. 
Best Hair Products Of 2020: 
Thin, thick, wavy, kinky, dyed, chemically-treated, and so much more. Hair is such a personal part of who we are, whether we're on a journey to embrace our natural texture, looking for texturizing spray to give our hair some oomph, or wanting to know how to dye our hair at home and get professional results. We understand the importance of finding the products that work best for your unique hair type.  
Best Shampoos & Conditioners Of 2020: 
Best Shampoo & Conditioner for Fine Hair: Shu Uemura Muroto Volume Lightweight Care Shampoo & Conditioner, $49, sephora.com
For those looking up to turn up the (hair) volume, a weightless shampoo and conditioner formula is key. This one works to re-balance hair's natural oils, strengthen hair fiber, and gives an airy, almost fluffy volume that will last all day. 
Best Shampoo & Conditioner for Medium-Thick Hair: Dove Nutritive Solutions Intensive Repair Shampoo & Conditioner, $3.44, amazon.com 
Whether you're looking to treat damaged hair or simply looking for a nourishing hair product, this is a great bet. Celebrity hairstylist Patrick Kyle recommends it for medium hair as it effectively cleanses and conditions strands without leaving buildup. Kyle also points out its pleasant smell and wallet-friendly price-point.  
Best Shampoo & Conditioner For Thick Hair: Pantene Gold Series Shampoo & Conditioner, $5.98, amazon.com 
"I love the entire Gold Series collection, because the ingredients are formulated to work together to improve moisture, strength, elasticity, smoothness, and shine," says celebrity hairstylist Kendall Dorsey. 
Best Shampoo & Conditioner For Naturally Textured Hair: My Black Is Beautiful Hydrating Shampoo & Conditioner, $11.99, sallybeauty.com
"I use this shampoo both on my hair and on my weave, which just proves the versatility of these products," says Blake Newby, HelloGiggles' monthly "The Curl Corner" columnist. "It's a shampoo that can be used whether I'm wearing my natural texture or wearing my hair straight, providing the appropriate amount of moisture."
Best Hair Treatments Of 2020:
Best Drugstore Hair Treatment: Head & Shoulders Royal Oils Deep Moisture Masque, $8.99, amazon.com
Treat your hair andyour scalp with this two-in-one treatment that uses coconut oil to fight dryness. It's also formulated with pyrithione zinc, a popular anti-dandruff ingredient to help fight flakes. 
Best Luxury Hair Treatment: Shu Uemura Urban Moisture Hydro-Nourishing Treatment, $69, sephora.com
Free radicals aren't just your skin's foe—protect your hair from environmental damage, like pollution, with this antioxidant-packed hair mask. Its hero ingredient is Moringa oil, which studies show is deeply nourishing, cleansing, and doesn't leave behind a greasy feel.  
Best Expert-Recommended Hair Treatment: Kérastase B. Nutritive 8H Magic Night Serum, $55, sephora.com
"This product is like anti-aging serum, but for your hair," says Carranza of this innovative formula that combines wheat protein, glycerin, and niacinamide to repair dry strands and make them softer. "The next morning your hair feels bouncy, shiny, and soft—and it smells delicious," she adds.
Best Scalp Treatments Of 2020:
Best Drugstore Scalp Treatment: Nexxus Clean & Pure Invigorating Detox Scalp Scrub, $19.99, walgreens.com
Once you've used a scalp scrub, there's no turning back. After using one, you may find yourself thinking, "was my hair ever clean before this?" and you're not alone. This scrub helps buff away product buildup, dandruff, and excess oil while leaving your scalp feeling refreshed and light. Bonus points: Your hair will have more volume after a scrub, since there won't be any yuckiness weighing it down. 
Best Luxury Scalp Treatment: Davines Solu Sea Salt Scrub Cleanser, $42, amazon.com 
"My hair looks and feels drastically cleaner for days after using [this scrub], and I also feel like it helps the hair on my scalp dry faster," says one HG editor. "Once I rinse it out, my scalp feels clean—like it got rid of all my high school impurities from years ago," described another. 
Best Expert-Recommended Scalp Treatment: Mo Knows Hair Scalp + Curl Clarifier, $9.99, sallybeauty.com
"I'll always be a fan of hair spot treatments. There's something so satisfying about the moment that the small applicator actually makes contact with my scalp. I can control where the product goes and can pay extra attention to those super-dry problem spots," says Newby. "Whenever I feel like my hair is getting a bit of buildup, I use this refreshing formula, let it sit for about 15 minutes, and then go about my regular washing and conditioning routine—it makes my scalp feel brand new." 
Best Dry Shampoos Of 2020:
Best Drugstore Dry Shampoo: Dove Care Between Washes Invisible Dry Shampoo, $4.89, target.com
What we love about this dry shampoo formula is that its spray blends in seamlessly with all hair colors, so you don't need to worry about that baby powder look other dry shampoos sometimes leave behind. 
Best Luxury Dry Shampoo: Evolis Style + Treat Dry Shampoo, $30, dermstore.com
This two-in-one dry shampoo of course works to absorb oils, but what makes it so special is that it's packed with antioxidants and active botanicals, like rose, to treat hair at the root and give it a special anti-aging treatment. It leaves hair feeling light and airy, and gives it a cool tousled texture after running your fingers through to your tips. 
Best Expert-Recommended Dry Shampoo: Dove Volume And Fullness Dry Shampoo, $4.89, target.com
Kyle says that this drugstore treasure is always in his hair kit for quick-fixes and on-the-go use. "If used correctly (at a four-inch distance) it won't leave the white powdery residue of other dry shampoos," he says. "Spray onto the roots and massage it in, then watch the greasy roots disappear. Pro tip: Tease hair to lock in that volume all day." 
Best Texturizing Sprays Of 2020:
Best Drugstore Texturizing Spray: SGX NYC The Do-It-All 3-In-1 Dry Texture Spray, $6.99, target.com  
For all those busy peeps out there, check off multiple of your hair styling boxes with this do-it-all product. It's a dry shampoo, hair texturizer, and hairspray all in one—and testers looked like they just had received a fresh blowout!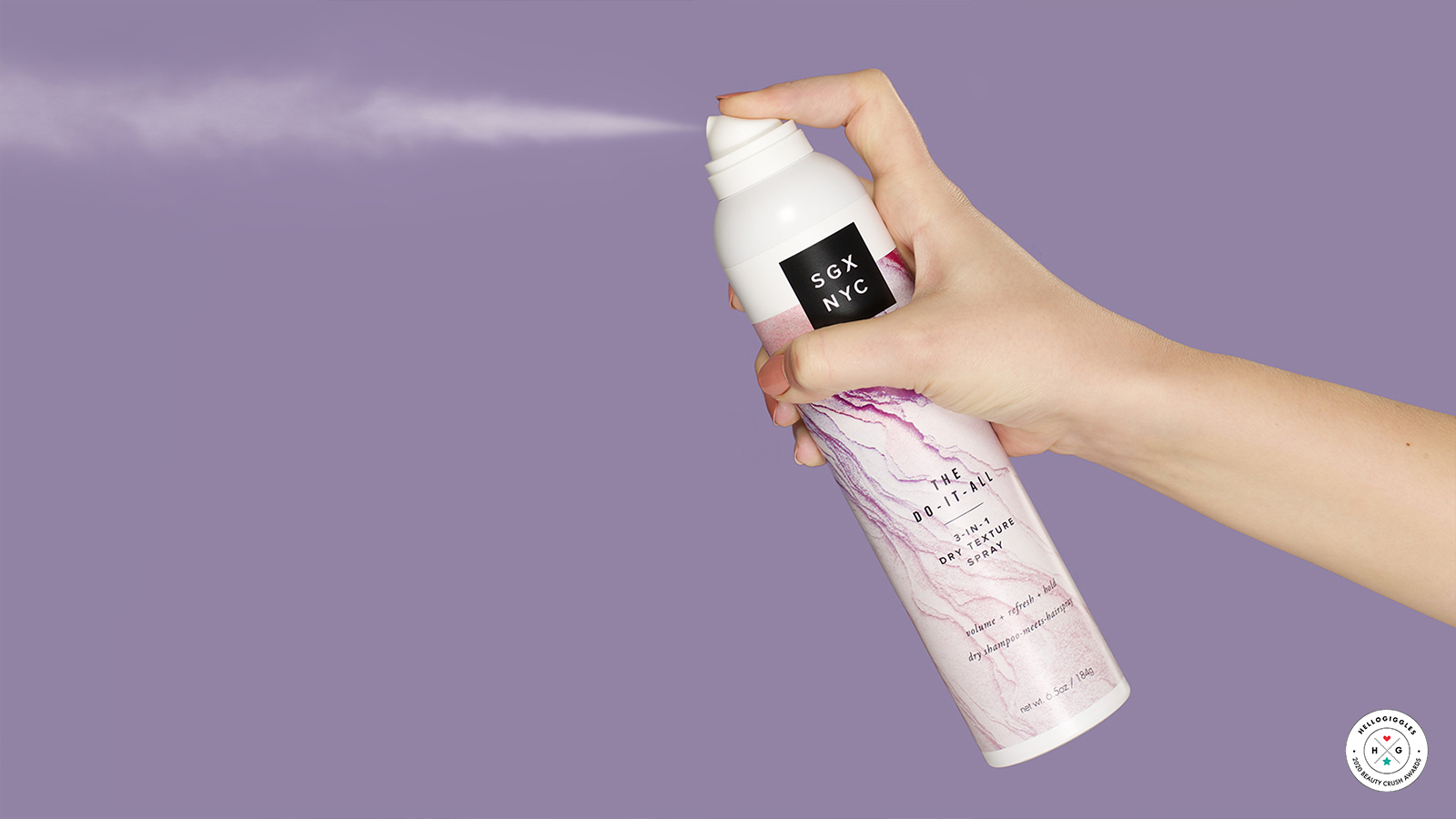 Best Luxury Texturizing Spray: Virtue Texturizing Spray, $36, sephora.com
Texture, volume, and shine is what this handy spray can offer. It spritzes nicely into hair and leaves behind a scent that can only be described as a balancing act between citrus and woodsy. And unlike some other texturizing sprays, it gives hair a soft, not crunchy, feel. 
Best Expert-Recommended Texturizing Spray: Kristin Ess Style Reviving Dry Conditioner, $14, target.com
"This multitasking product is ideal for when you want to extend the life of your blowout," says Carranza. "It also reduces frizz and adds shine to your hair."
Best Shine Treatments Of 2020:
Best Drugstore Shine Treatment: OGX Smoothing + Liquid Pearl Luminescent Serum, $6.45, amazon.com 
Give your hair a boost of shine with this lightweight serum that will give strands that A-list gloss. For best results, start by applying a dime-sized amount onto your tips, then slowly make your way up toward mid-shaft to prevent an oily scalp look. 
Best Luxury Shine Treatment: Color Wow Extra Mist-ical Shine Spray, $29, amazon.com 
For a pro-level just-walked-out-of-a-hair-ad look, spritz this shine spray all over hair and run the product through your strands with fingers. Your hair will look as shiny as a dolphin's skin. 
Best Expert-Recommended Shine Treatment: Fréderic Fekkai The Pure Mist, $26, amazon.com 
"It conditions, detangles, protects from UV rays, and adds shine to your hair all at once," says Carranza, adding that this Fekkai mist's sleek and elegant packaging gives it an elevated look.   
Best Hairsprays Of 2020:
Best Drugstore Hairspray: TRESemmé Boost Compressed Micro-Mist Hair Spray, $4.99, target.com
Forget what you think you know about old-school hairsprays, because this micro-mist gently locks styles into place without any of the crunchiness of your junior high favorite. 
Best Luxury Hairspray: GSQ by GlamSquad Strong Hold Hairspray, $10.99, cvs.com
If you're looking for a stronger-hold option, this hairspray will do the trick. It controls pesky flyaways and elongates the lifespan of a hairstyle, so it's perfect for any big night out on the town. 
Best Expert-Recommended Hairspray: Love Beauty and Planet Medium Hold and Volume Hair Spray, $6.99, target.com
"[This spray] has hold without stiffness; long-lasting hold that moves with you," says Dorsey. It also comes out in a nice, smooth spritz versus a traditional spray, making for a more controlled application that helps to prevent going overboard. 
Best Volumizing Products Of 2020: 
Best Drugstore Volumizing Product: The Good Stuff Volumizing Hydration Foam, $7.99, target.com
Styling products can often be drying—not this one. Its lightweight formula makes hair feel soft and doesn't weigh it down, and since it's formulated with glycerin, it hydrates your hair. So basically, it plumps hair up and treats it at the same time. 10/10. 
Best Luxury Volumizing Product: R + Co Balloon Dry Volume Spray, $32, amazon.com 
If you're looking for a volumizer that will feel light as air, this is for you—the spray received 5/5 points for how it felt on hair. "I used this spray on a day when it was drizzling and humid, and my hair had become limp and lifeless after walking through the rain. After spraying this and brushing though, my hair had noticeably more life, bounce, and volume," raves an HG tester. 
Best Expert-Recommended Volumizing Product: Marc Anthony Dream Big Volume Volumizing Super Powder, $8.25, amazon.com 
"This is the best root lifting powder on the market," asserts Kyle. "[It's] easy to target areas where you need the most volume. Just spray and rub it in for quick volume at the crown, and then tease the same area to really lock in volume."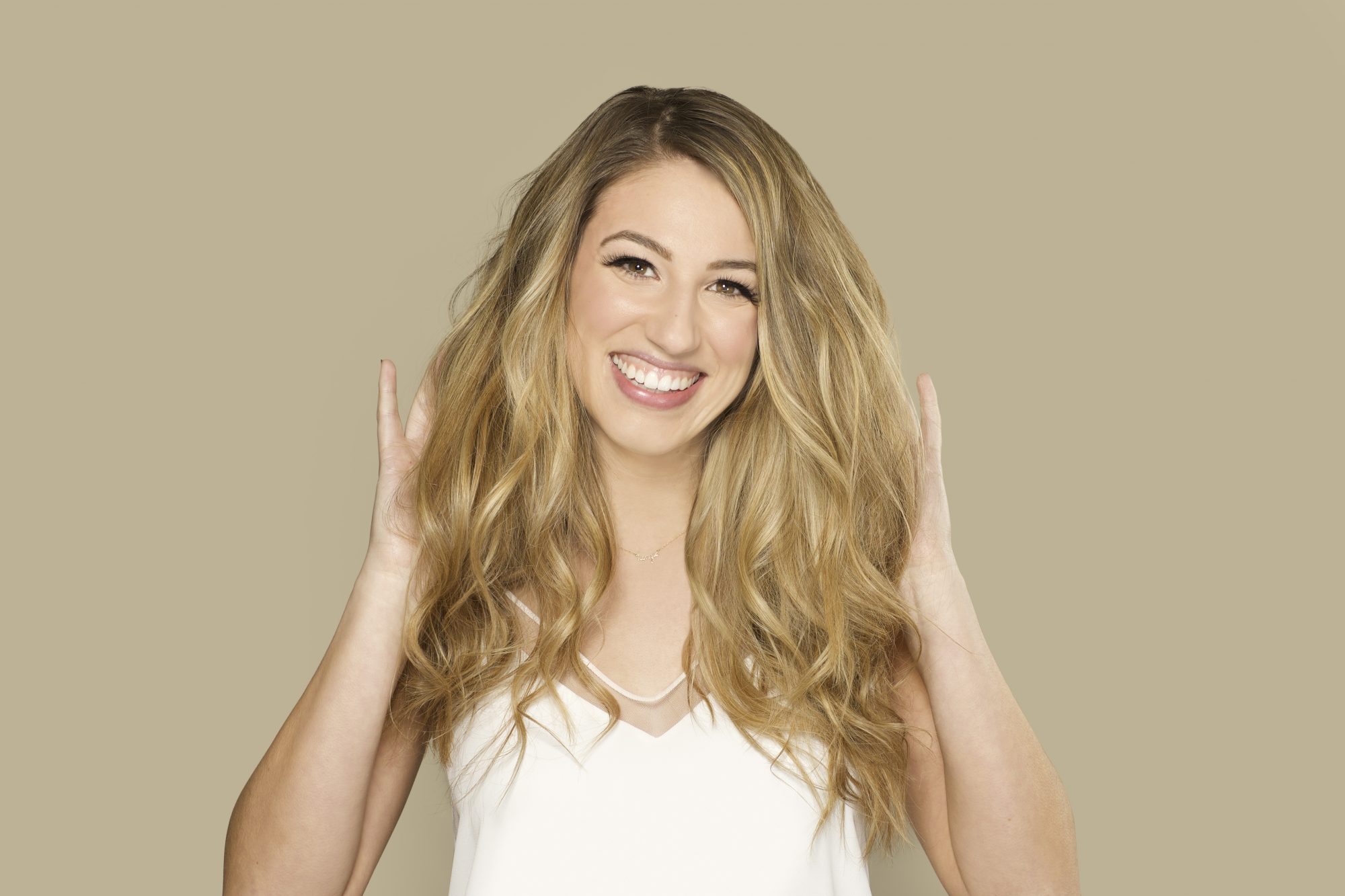 Best Anti-Frizz Products Of 2020: 
Best Anti-Frizz Sheets: TRESemmé Anti-Frizz Smoothing Sheets, $4.98, walmart.com
Easily tame unruly strands with these smoothing sheets that look like blotting papers but work to combat static-induced flyaways with the help of its coconut, Argan, and avocado oil blend. Since each packet is so small, it's an easy product to take wherever you go without having to worry about weight or size. 
Best Anti-Frizz Oil: Shu Uemura Essence Absolue Nourishing Protective Hair Oil, $69, sephora.com
"You will fall in love with this oil because it is light, non-greasy, and works  to control both frizz and flyaways," says Carranza.
Best Curl Defining Products of 2020:
Best Drugstore Curl Defining Product: Suave Professionals Curl Defining Cream For Natural Hair, $5.99, walgreens.com
Fun fact: Studies show that coconut oil best benefits hair when applied on dry strands, so this styling product both enhances your natural curl pattern and nourishes it all day. 
Best Luxury Curl Defining Product: Oribe Curl Gelée for Shine & Definition, $44, amazon.com
When we talk about shiny hair we often leave out one key factor—hair texture. Straight hair easily reflects light, while curly-haired girls can benefit from an A+ shine gel like this one. It's formulated to help with curl definition, and HG testers loved how it also helped boost their hair's radiance. 
Best Expert-Recommended Curl Defining Product: Oribe Curl By Definition Crème, $55, amazon.com
"Shame on me for being so pleasantly surprised by how wonderful Oribe's curl line was," says Greaves. "This defining crème is not only great for twist-out, but it also left my hair feeling ultra-hydrated."
Best Hair Dyes Of 2020: 
Best Permanent Hair Dye: Garnier Nutrisse Ultra Color Blondes, $7.99, target.com
Lightening dark hair using an at-home dye has always been tricky since you need a product that has bleach to lift darker pigments off your hair, but misusing bleach can lead to major hair damage. "This game-changing system has me biting my tongue, though, because it has the power to lift even dark shades up to four levels without compromising hair health," explains DeSantis.
Best Temporary Hair Dye: Eva NYC Chameleon Temporary Color Spray, $8 (orig. $10), kohls.com
Test out a bold hair color on a whim without any of the commitment with this affordable spray. "It's highly pigmented and easy to use, and it's gentle on the hair," explains Dorsey. Choose from a vibrant pink, purple, or blue. 
Best Root Touch-Up: L'Oréal Paris Magic Root Cover Up, $9.99, amazon.com 
"This is a lifesaver for lots of women—it really concealers grey hair in seconds and it doesn't smudge," says Carranza. 
Best Color Booster: dpHUE Color Boosting GLOSS + Deep Conditioning Treatment, $35, ulta.com
Dorsey is a huge fan of this product, and for good reason: "It not only enhances and illuminates color-treatedor natural hairwith semi-permanent hair color,but it also gives freshly coloredresults in only three minutes! It leaves the hairso soft and shiny, and the formula doesn't contain peroxide or ammonia. It doesn't require any mixing at all, so it's mess-free too!" 
Best Hot Tools Of 2020: 
Best Hair Straightening Tool: GHD Glide Professional Hot Brush, $169, amazon.com
Straightening hair can take up a big chunk of your time, especially if you have super thick or curly hair. This hot tool is easy to use and effectively straightens each strand in less than half the time that it takes to flat iron hair. 
Best Curling Product: Harry Josh Travel Curling Iron, $90, dermstore.com
If you're a person who is constantly on-the-go or simply want to minimize the amount of space you use for beauty products, this mini hot tool is the answer to your prayers. "I'm notoriously an over-packer, so I will forgo hair tools on most trips, because 1)They take up too much room and 2) Smaller versions skimp on performance," says DeSantis. "This mini curling iron solves both of those problems. It's half the size of my regular curling iron, but performs just as well if not better." 
Best Hair Dryer: Elchim 8thSense RUN Blow Dryer, $250, amazon.com 
"As a professional stylist, I need a dryer that is powerful, fast, and lightweight, and to me, this is one of the best dryers on the market," says Dorsey. "The dryer is ultra-fast and great on all types of hair. Bonus is it saves hair integrity by perfectly sealing the cuticle."
Best Hair Brushes Of 2020: 
Best Drugstore Hair Brush: WetBrush Go Green Detangler, $12.99, amazon.com 
When we talk about sustainable beauty, we typically gloss over our day-to-day tools like hairbrushes. If you're looking for an eco-friendly brush that's good for the environment and your hair (obviously), this is the one. It's made of 100% biodegradable plant starch, comes in recyclable packaging, and easily glides through tangles. 
Best Luxury Hair Brush: Quick Beauty Beautifying Oval Brush, $24 (orig. $49), neimanmarcus.com
Bamboo bristles are beneficial to hair for several reasons. They have a negative charge, so you won't get that dreaded post-brush frizz. The bristles themselves don't have sharp edges, which helps prevent breakage and snagging. And, they're more animal-friendly than boar bristle brushes, which have long been deemed the holy grail of hair brushes—until now.
Best Expert-Recommended Hair Brush: The Knot Dr. for Conair the Pro, $14.99, amazon.com
 "This is a super high-quality brush that quickly gets the knots out of hair without pain, and it won't tear your hair up," says Dorsey.
Beast Heat Protectants Of 2020:  
Best Drugstore Heat Protectant: Pantene Thermal Heat Protect Spray, $4.99, target.com
More often than not, we jack up the temp on our heat tools to numbers that would easily give us third-degree burns, so to prevent excessive hair damage, the best thing you can do is spritz on a heat protectant before heat styling—this spray helps protect your hair up to 450 degrees.
Best Luxury Heat Protectant: Joico Defy Damage Protective Shield, $20.99, ulta.com
Yes, we know that we're damaging our hair when we put it against sizzling heat tools, but we're also damaging it just by walking around (we know, FML). However, there is hope! This heat protectant spray shields hair from UVA and UVB damage, so it will become stronger. And if you dye your hair, the color will last longer. 
Best Expert-Recommended Heat Protectant: Unite Hair 7 Seconds Detangler, $24.99, ulta.com
"Use this easy-to-apply spray on wet, damp, or dry hair to protect it from the sun and heat styling tools," advises Kyle. "I love its multi-functionality: It detangles, heat protects, smooths, and makes hair shiny." His pro tip? For quick refreshes and frizz-fighting, simply mist a little product on dry hair and rake hands through the length. 
Best Leave-In Treatments Of 2020: 
Best Drugstore Leave-In Treatment: It's a 10 Miracle Blow Dry Glossing Leave-In, $24.99, ulta.com
Achieve silky strands with this conditioning leave-in treatment that gives hair an intense shine. Its impressive formula uses ingredients like strengthening panthenol, restorative amino acids, and nourishing argan oil to give hair both an immediate shine-boost and a long-term treatment.
Best Luxury Leave-In Treatment: Pattern Leave-In Conditioner, $25, ulta.com
When Tracee Ellis Ross launched her hair care line, we knew she'd deliver with quality products, and this one stole our heart. "It's really smooth, glides through your hair easily, and sinks into your curls to give better definition," says one HG tester. "I wouldn't use this if you have super thin hair, though, as it can become greasy."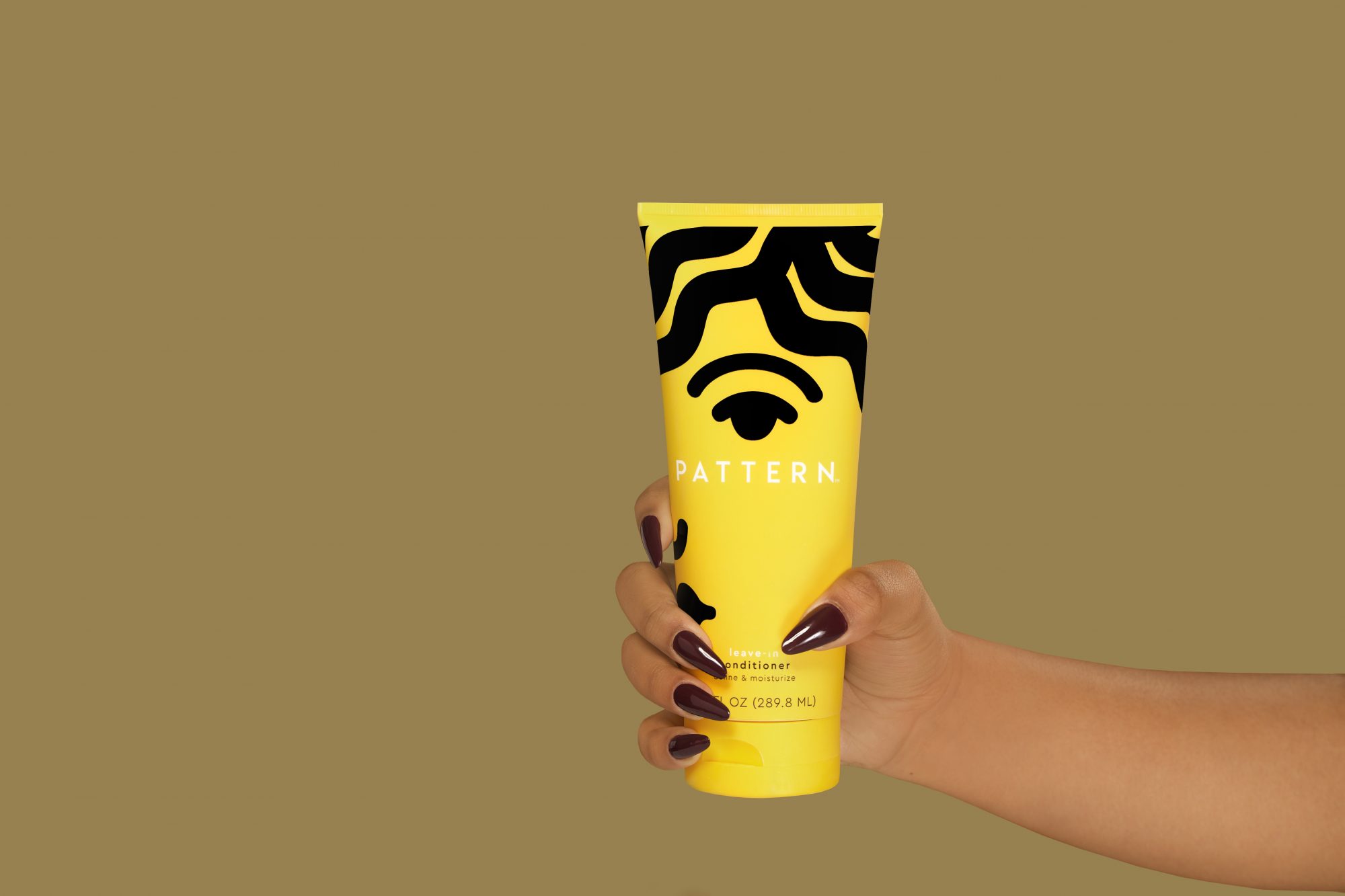 Best Expert-Recommended Leave-In Treatment: Oribe Supershine Moisturizing Cream, $52, amazon.com 
"Use this product on damp or dry hair, then comb through for the best smoothing, refreshing, and smelling product out there," says Kyle of this protein-infused product. "Pro tip—emulsify it in your hands, then run your fingers through your strands for an easy frizz-fighting refresher." 
Standout Stars:
Best Purple Shampoo & Conditioner: Beachwaver Co. BRB Blonde Shampoo & Conditioner, $28, amazon.com 
"This shampoo immediately tones brassiness, and it left my hair feeling soft and clean," says one HG tester. "Together, they deliver amazing results for color-treated blondes." 
Best Innovative Hot Tool: Conair Unbound Cordless Auto Curler, $99.99, amazon.com 
Hot take: Cordless hot tools will take over the world. They're easy to use and transport, and if you travel abroad, then you won't need to find an adapter. This curler is incredibly simple, and it gives you Cheryl Blossom waves (really though, Madelaine Petsch is an ambassador). To use, insert a one- to two-inch strand of hair (about mid-shaft) into the top opening, then hit start. The device will twirl your hair for five seconds, after which it will beep to let you know your curl is ready. 
Best Nail Products Of 2020:
Switching up your nail color is one of the easiest and most cost-effective ways of expressing your style, whether you're applying a solid color or taking it a step further with fun nail art designs. While some of us are still learning how to paint our nails, you can trust the below products to help you achieve mad manis.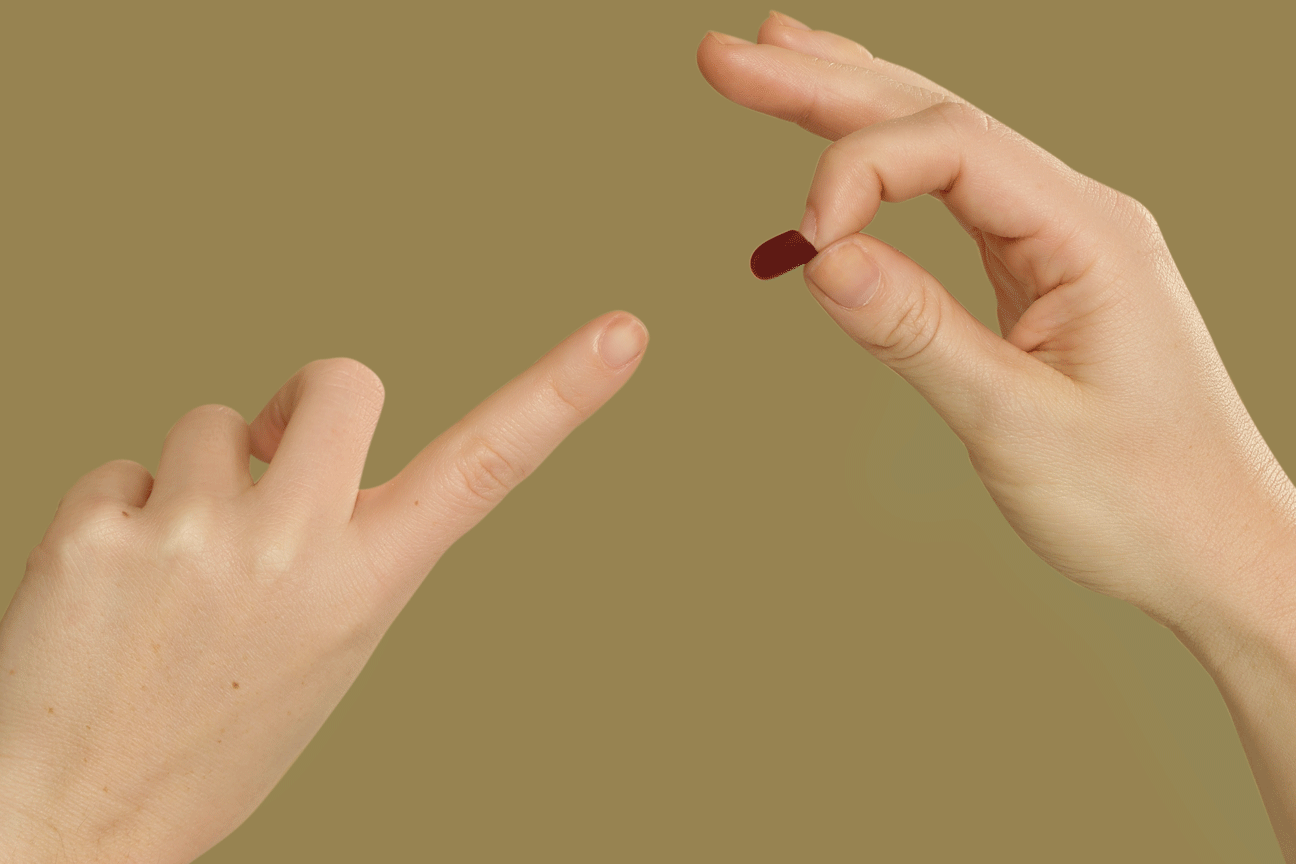 Best Nail Polishes Of 2020: 
Best Drugstore Nail Polish: Sally Hansen Good. Kind. Pure. Plant-Based Nail Polish, $6.79 (orig. $8.99), amazon.com 
This new plant-based and 16-free formula delivers top-quality pigment (just one coat will do the trick), and it easily lasts over one week without constant touch-ups. The line currently has 30 shades to pick from, and honest to God we love them all. 
Best Luxury Nail Polish: JINsoon Rainbow Dotty Nail Polish, $18, jinsoon.com
This nail polish is the chicer version of Dippin' Dots—it adds a bit of jazz without being completely overwhelming, and helps break the mold of your tried-and-true solid manicure. Pro tip: Apply it over a white lacquer to make the dots pop. 
Best Expert-Recommended Nail Polish: Essie Expressie, $9, ulta.com
"More often than not, I will forgo wearing nail polish entirely because I'm too impatient to sit and let my lacquer dry. That's where the Expressie formula comes in—it dries in just 60 seconds, so I don't have to endure much downtime, and smudges are a thing of the past! And with 40 colors to choose from, I never get bored with my options," says DeSantis. 
Best Topcoat: Olive & June The Top Coat, $7.99, target.com
This is the shiny topcoats of shiny topcoats, a beacon of hope in a valley of let-down polishes. Its formula is a little thicker than most, and it makes regular polish look almost gel-like by creating a shiny shell that extends the life of your mani for up to a week and a half. 
Best Base Coat: 10 Free Chemistry Prep With Peptides, $18, 10freechemistry.com
According to one study, brittle nails affect about 20% of the population, and women are affected twice as frequently as men. A peptide-rich base coat like this one strengthens nails, so you can grow them longer.
Best Nail Strengthener: Sally Hansen Hard As Nails Vitamin Strength Serum, $4.59, amazon.com 
If you're a chronic nail polish peeler, a strengthener should be in your future. This one uses vitamins A, C, and E to boost nail health and strength. Use once a day on bare nails for best results. 
Best Nail Stickers: Olive & June Nail Stickers, $7.50, target.com
Slapping on a nail sticker is the easiest way to elevate a mani without the skills of a nail artist, and these ones last the longest. They come in a variety of prints, like white stars and '70s-inspired daisies, and work best when sandwiched between a base coat and a topcoat. 
Best Press-On Nails: imPRESS Press-On Manicure, $5.99, target.com
If you accidentally bit all your nails or you simply didn't have time to paint them but you have to look good for an event, these will help. They come in a variety of shapes (from short squares to long coffins) and easily last for more than a week. 
Best Nail Wraps: Color Street Nail Strips, $11, colorstreet.com
If you're looking for a no-fuss mani that will stay put for about two weeks, these nail strips are calling your name. They come in a variety of colors, textures, and patterns, and are incredibly easy to use. Pro tip: After applying, use a topcoat to make the look even more shiny and long-lasting. 
Best Cuticle Treatment: Olive & June Cuticle Serum, $16, oliveandjune.com 
Unlike other cuticle treatments, this one comes with a fuzzy applicator that deposits moisture without the greasiness of regular cuticle oils, making it an effective and mess-free option. 
Best Nail Polish Removers Of 2020: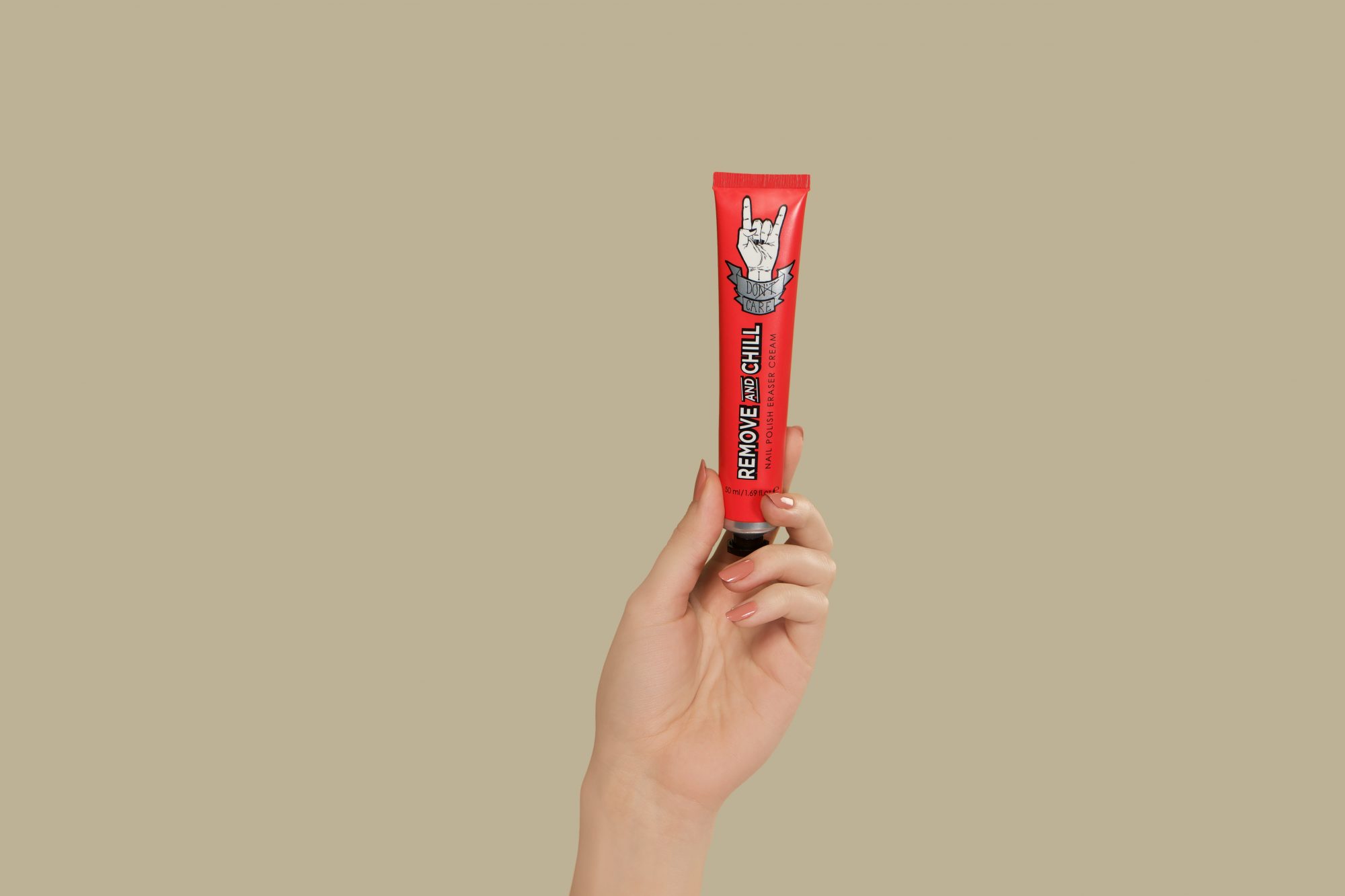 Best Nail Polish Remover Innovation: The Sign Tribe Remove & Chill Nail Polish Eraser Cream, $14.99, ulta.com
Like a depilatory cream, but for your nails, this product works to gently remove your polish while you sit back and relax. It's unlike any other nail polish remover in the market, and we love that it effectively removes lacquer while also hydrating the skin around the nail. 
Best Traditional Nail Polish Remover: Olive & June Nail Polish Remover Pot, $8, oliveandjune.com
Dip your fingers into this pot and twist to gently remove unwanted polish. The acetone-free formula won't dry out your nails and cuticles. Plus, it's easy to travel with.
Best Nail Polish Remover Pads: tenoverten Nail Polish Remover Pads, $29, tenoverten.com 
If you're looking for a gentle nail polish remover that you can take on the go, look no further. These wipes come in small, individual packets that make traveling more space-efficient, and just one wipe will remove polish from all 10 fingers. 
Best Makeup Of 2020: 
From concealers that disguise sleepless nights and highlighters that create a lit-from-within glow to pastel eyeshadows and long-wear liquid lipsticks, makeup has the power to boost our confidence and can be a tool for self-expression. We tested hundreds of products, oftentimes wearing competing products on opposite sides of our faces to note comparisons throughout the day, and these are the ones that reigned over all others.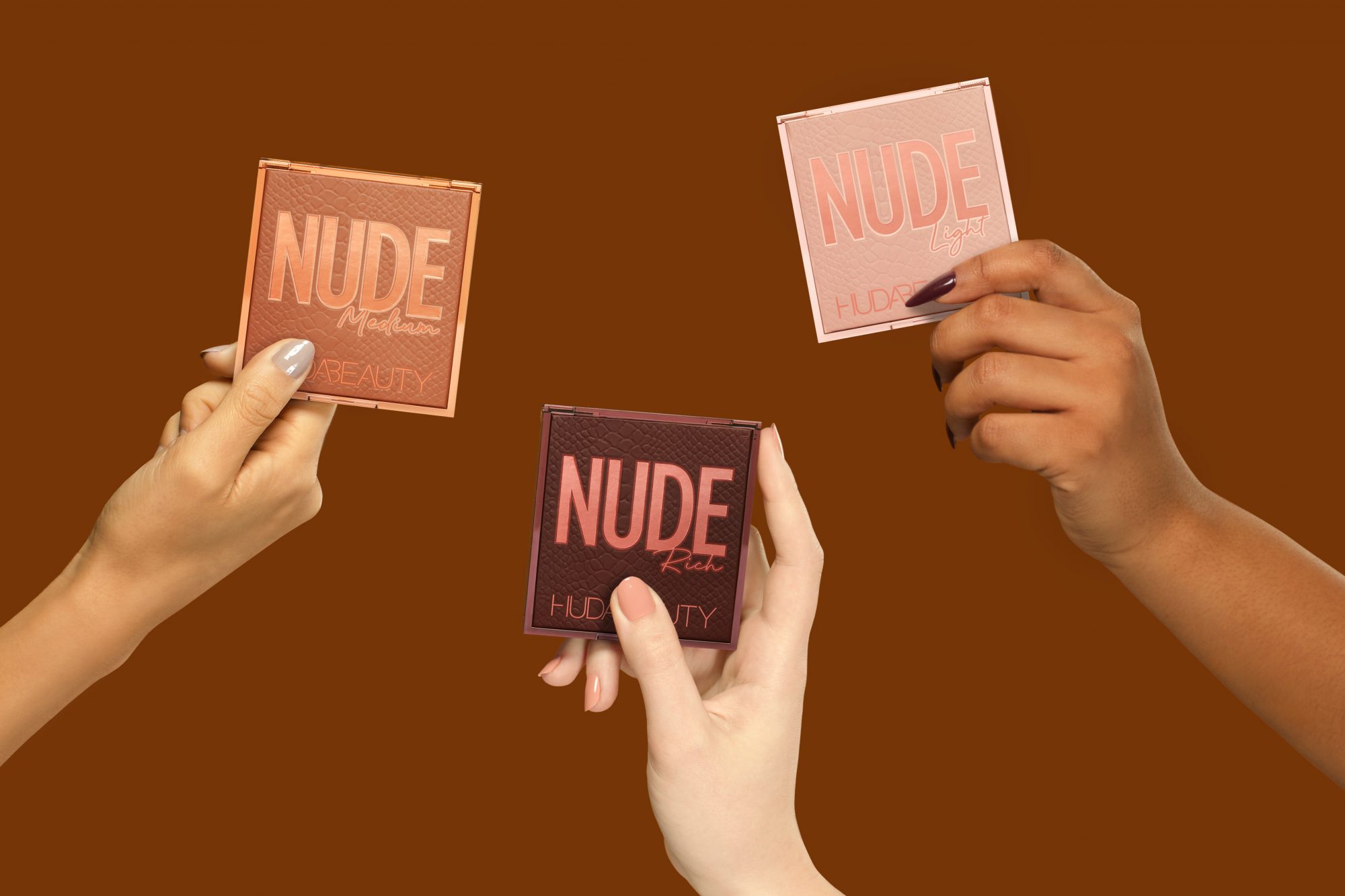 Best Primers Of 2020: 
Best Drugstore Primer: Joah Blur Activator Mineral Primer, $11.99, cvs.com
This cruelty-free and lightweight primer creates a smooth canvas that minimizes the appearance of large pores and fine lines and reduces redness. 
Best Luxury Primer: Ole Henriksen Banana Bright Face Primer, $38, sephora.com
For a radiant base, use this primer to brighten your complexion, blur imperfections, and hydrate skin. "It gives my skin an illuminating finish that looks glowing and bright—the perfect natural highlight to wake up a tired complexion," says one HG tester. "It gave my skin a nice glow throughout the day while keeping oil and excess shine to a minimum," notes another. 
Best Expert-Recommended Primer: Laura Mercier Pure Canvas Hydrating Primer, $38, sephora.com
"Laura Mercier is the queen of primers," says Tee Chavez, a New York City-based makeup artist. She notes that this pick is water-based, which helps promote moisture recovery (thanks to its glycerin-rich formula) while creating a silky canvas that extends the life of the rest of your makeup. 
Best Foundations Of 2020: 
Best Drugstore Foundation: Physicians Formula Organic Wear Silk Foundation Elixir, $10.99, ulta.com
Infused with jojoba oil, coconut oil, and aloe vera, this liquid foundation moisturizes skin while giving off a dewy finish. 
Best Luxury Foundation: Laura Mercier Flawless Lumiere Radiance Perfecting Foundation, $48, sephora.com  
This foundation received a 4.5/5 score for making skin look radiant while providing medium coverage. "The pump on the bottle allows you to control how much product you use," points out one HG editor. "It's incredibly easy to blend into my skin, which helps me achieve that I-woke-up-like-this look," says another. 
Best Expert-Recommended Foundation: Tarte Babassu Foundcealer Skincare Foundation Broad Spectrum SPF 20, $38, sephora.com
"It's full coverage but skin-like, which is my preference in any foundation formula," says Mika Robinson, HelloGiggles contributor and "Shades of Melanin" columnist. This product received a 5/5 score for longevity, so reapplication isn't necessary.
Best Concealers Of 2020: 
Best Drugstore Concealer: L'Oréal Paris Infallible Full Wear More Than Concealer, $10.99, target.com
When it came to testing drugstore concealers, this product offered more shades than any of the other brands that submitted to the Beauty Crush Awards. It's full coverage, matte, and waterproof enough to last through the night.  
Best Luxury Concealer: Giorgio Armani Power Fabric Concealer, $34, sephora.com
Get the benefits of a high-coverage concealer without the thick and goopy consistency with this liquid concealer. Its formula is lightweight and leaves skin looking refreshed, covering any and all sleep-induced dark circles. 
Best Expert-Recommended Concealer: Marc Jacobs Beauty Accomplice Concealer, $32, sephora.com
"It's been hard for me to find a creamy concealer that has great coverage and doesn't crease or look greasy on my already oily skin, but this concealer is everything I want and is conveniently sized, so I can take it on the go," says Robinson. "I love this product to conceal under eyes and for quick touch-ups throughout the day."
Best Blushes Of 2020: 
 Best Drugstore Blush: Lumene Watercolor Blush, $20.99, target.com
 Give your skin a natural, luminous look with this hydrating product. Like the name suggests, it gives cheeks a watercolor flush that you can blend and build to your desired intensity.  
Best Luxury Blush: Patrick Ta Monochrome Moment – Velvet Blush, $32, sephora.com
Celebrity makeup artist Patrick Ta launched his makeup brand last year, and you can tell a hands-on expert was behind the formula as you glide on this velvety blush to give your skin a pop of color. The four tones complement all skin tones, and because the formula uses a patented technology that helps the blush better adhere to the skin, the color stays put for hours.  
Best Expert-Recommended Blush: ILIA Multi-Stick, $34, sephora.com
"My absolute go-to product!" raves Chavez. "The buttery texture makes it easy to blend into a soft, natural, dewy cheek, and it also functions as a lip tint, which is a double win." Buy it in one of eight colors. 
Best Bronzers Of 2020: 
Best Drugstore Bronzer: Maybelline New York City Bronzer, $7.98, amazon.com 
Whether you're looking for a subtle contour or a barely-there tan, this bronzer will get you there. Use an angled brush to sculpt cheekbones, or a big fluffy one to create an even-toned look. 
Best Luxury Bronzer: Marc Jacobs Beauty O!Mega Bronzer Coconut Perfect Tan, $49, sephora.com  
This bronzer has a velvet texture and smells of a classy coconut cocktail. It glides smoothly over skin and gives your complexion a natural I-just-spent-the-evening-drinking-Aperol-Spritzes-with-Zac-Efron glow. Once you start using it, you'll never want to stop. 
Best Expert-Recommended Bronzer: Fenty Beauty Sun Stalk'r Bronzer, $30, sephora.com  
"As a WOC, bronzer is a makeup category that only recently has had options available for my skin tone," says Robinson. "What I love about Fenty Beauty's bronzer, besides the wide shade range, is that the product is buildable and gives your skin a natural sun-kissed look."  
Best Highlighters Of 2020: 
Best Drugstore Highlighter: Revlon SkinLights Face Glow Illuminator, $11.99, ulta.com  
Use this product as a primer to give skin a lit-from-within glow, or apply it on top of makeup as a highlighter on desired areas. It creates a strobe-like effect that's completely undeniable, but since it doesn't give off a glittery look, it instead creates a natural luminosity.
Best Luxury Highlighter: Kevyn Aucoin Glass Glow Face Liquid Highlighter, $32, sephora.com
Kevyn Aucoin is a world-renowned makeup artist who dominated the beauty industry in the time of OG supermodels like Kate Moss and Naomi Campbell. His makeup brand is a reflection of his iconic artistry, and this luminizer quite literally reflects that. Like the above product, it can be used as a primer or as a highlighter, and we love that its balmy gel-like texture creates a luminous shine. 
Best Expert-Recommended Highlighter: Charlotte Tilbury Glowgasm Beauty Light Wands, $38, sephora.com
"This liquid glides on seamlessly and connects with the skin and creates a glassy effect that is elegant and chic," says Baraf. "The on-and-off mechanism on the applicator can take a minute to get used to, but I promise you it's worth it!"
Best Setting Sprays & Powders Of 2020: 
Best Drugstore Setting Spray: Flower Beauty Seal the Deal Luminizing Setting Spray, $10.99, ulta.com
 A few spritzes of this will give your makeup a dewy finish. "It's lightweight and refreshing, and doesn't leave a sticky residue on my face after like some other formulas," says one HG tester. "My favorite part is the luminizing finish—after shaking up and spritzing on, it gives me a hydrated, dewy glow and helps my makeup last throughout the workday."
Best Luxury Setting Spray: Urban Decay All-Nighter Ultra-Matte Setting Spray, $33, sephora.com  
 If you lean more toward the matte side, this setting spray is for you. It uses ingredients that grip to skin over time, which is what makes the "all-nighter" claim true to its word—it will truly keep your makeup in place.
Best Expert-Recommended Setting Powder: Butter London LumiMatte Blurring Finishing & Setting Powder, $28, amazon.com 
"I was always anti-setting powder because I like to be as glowy as possible and to me, powder equals a matte finish. But, this radiance-boosting powder proved me wrong," says DeSantis. "It has mica particles in it, which amps up luminosity but also tamps down areas with unwanted shine like the T-zone."
Best Eyeshadow Palettes Of 2020: 
Best Drugstore Eyeshadow Palette: Milani Gilded Pastel Palette, $19.99, ulta.com
"I really enjoyed the range in this palette—you can build a really sunny, orange look, or you can do an all-over lid with one of the cool-toned shades," says one HG tester. "Even the lighter, glittery shades are really nice and pigmented so you don't have to do a bunch of layering."
Best Luxury Eyeshadow Palette: Huda Beauty Nude Obsessions Eyeshadow Palette, $29, sephora.com  
Nude isn't a one-size-fits-all claim, which is why influencer-turned-beauty-mogul Huda Kattan created a nude eyeshadow palette for light, medium, and dark skin tones. Each palette contains nine everyday shades in both matte and shimmer finishes, and the color payoff is top-notch. 
Best Expert-Recommended Eyeshadow Palette: KVD Vegan Beauty Lolita Por Vida Eyeshadow Palette, $49.50, sephora.com
"I cannot say enough nice things about this palette. I actually think it was tailor-made for me, because that's how perfect all 18 warm shadows are," raves DeSantis. "From neutral mattes to hi-shine metallics, there's nothing I want for when I'm armed with these stunning shades. My all-time favorite is the glitzy copper pigment called Dulces Sueños, and I'll finish that off by lining my eyes with the burnt sienna hue, Rosario." 
Best Mascaras Of 2020: 
Best Drugstore Mascara: Covergirl Exhibitionist Mascara, $8.99, amazon.com 
This mascara got a perfect 20/20 score for its impeccable wand shape, formula, look, and longevity. "This mascara wand has an hourglass shape, so it fits well to your lashes and you can easily sculpt your outer and inner lashes with the more narrow ends of the wand," said one HG tester on its shape. "It's the perfect hybrid between everyday just-want-to-make-my-lashes-look-slightly-longer mascara and full-glam, voluminous mascara—depending on how much you build it up."
Best Luxury Mascara: Pat McGrath FetishEYES Mascara, $30, sephora.com
This buildable mascara made it through an intense hot yoga class without running, and maintained its impressive length, volume, and lift throughout the rest of the day without needing to touch it up. This longwear formula features a blend of peptides and panthenol, which lock in your lash look and keep your hairs soft and strong, even once the mascara has been removed at the end of the day. 
Best Expert-Recommended Mascara: Milk Makeup KUSH Waterproof Mascara, $24, sephora.com
Chavez recommends this mascara since its cannabis oil conditions the lashes and the formula creates "great volume and leaves lashes looking full and lush." This waterproof version is perfect for people with oily lids as it will prevent any smudging or transferring.
Best Eyeliners Of 2020: 
Best Drugstore Eyeliner: Physicians Formula Eye Booster Waterproof Ultra Fine Liquid Eyeliner, $11.49, ulta.com
The ultra-fine tip of this liquid liner makes creating a razor-sharp cat-eye so much easier. One HG tester, who says she always sheds a few tears when it's cold outside, said that this liner "didn't smudge or budge" when she used it, and praised its waterproof formula.
Best Luxury Eyeliner: Marc Jacobs Beauty Highliner Waterproof Liquid-Gel Eyeliner, $27, sephora.com
"This liquid formula swipes on fast and dries within seconds, so it's great for drawing small strokes to build a big wing," said one HG tester, before adding that it lasted through an incredibly sweaty night of dancing without budging. Grab it in one (or all!) of its 12 colors, ranging from classic black and brown to an icy silver and vivid fuschia.
Best Expert-Recommended Eyeliner: Glossier Play Colorslide Technogel Eye Pencil, $15, glossier.com
"This is a versatile eyeliner that can be blended into a shadow and doesn't crease—a makeup artist's dream," raves Chavez.
Best Brow Products Of 2020: 
Best Drugstore Brow Product: Sigma Fill + Blend Brow Pencil, $19, dermstore.com
"I am missing a good chunk of eyebrow hair at the front of my brows (thank you, '90s), so the pigment on brow pencils can get very shiny here midday," explains one HG tester. "This pencil passed the test, as the finish stayed matte and lasted all day long."
Best Luxury Brow Product: RevitaLash Hi-Def Brow Pencil, $30, amazon.com
The super-fine tip helps draw on teensy tiny and realistic eyebrow hairs, and because the formula is water-resistant, it's great for those who have oily skin or sweat a lot. Plus, it's infused with vitamin E, which conditions the skin and strengthens hair follicles. 
Best Expert-Recommended Brow Product: Thrive Causemetics Instant Brow Fix Semi-Permanent Eyebrow Gel, $24, thrivecausemetics.com
"I love a brow gel, but it's hard to find one that you don't have to use in tandem with a pencil. However, this product from Thrive gives my thin brows so much pigment that there's no need to layer it with another product," says Greaves.
Best Lipsticks Of 2020: 
Best Drugstore Lipstick: Revlon Ultra HD Vinyl Lip Polish, $6.99, amazon.com 
Pigment and shine, that's what this lippie delivers. "This didn't feel heavy or sticky on my lips," says one HG tester, who also points out that while the color lasts all day, the gloss lost its sheen after lunch and needed to be reapplied.
Best Luxury Lipstick: IT Cosmetics Pillow Lips Cream Lipstick, $24, sephora.com
Each of the 14 shades were created to complement all skin tones and lip types, and they're all available in both cream and matte finishes. Plus, since this lipstick is infused with hyaluronic filling spheres and aloe, it helps reduce the appearance of lip wrinkles. "The shape of this lipstick is more carved out than a typical bullet, so it hugs your lips and allows you to apply more precisely," adds one HG tester. 
Best Expert-Recommended Lipstick: Yves Saint Laurent Rouge Pur Couture The Slim Matte Lipstick, $39, sephora.com
"I love matte lipsticks, and this one, in my opinion, is the best because of its rich pigment, non-drying formula, and chic packaging," says Carranza. 
Best Makeup Brushes Of 2020: 
Best Drugstore Makeup Brushes: Revlon Makeup Brush Collection, $6.99—$17.81, amazon.com  
A makeup brush that's good for your skin? Yes, please! These brushes have an anti-bacterial coating, which helps prevent acne. Unlike some brushes that are either too loose and floppy or tight and stiff, each of these brushes has perfectly packed bristles that help you apply and blend makeup seamlessly. 
Best Luxury Makeup Brushes: Beautyblender Makeup Brushes, $22-$60, beautyblender.com
 This range of high quality brushes has a feature that makes it stand out from the crowd—each brush (except the eyeliner and brow brush) has a cooling roller on the opposite side of the brush, which when glided over areas like the under-eye and jawline can depuff and define them. 
Best Expert-Recommended Makeup Brushes: Sephora Collection Makeup By Mario x Sephora Eye Brush Set, $49, sephora.com
What happens when celebrity makeup artist Mario Dedivanovic collaborates with a top-rated beauty retailer to create a makeup brush collection? A high-quality result that people love. "Not only are the tools eye candy to look at, but also each brush was thoughtfully crafted with a purpose in mind. There's a blending brush, detail brush, shadow brush, brow brush, and smudge brush," says DeSantis. "I use almost all of the five-piece collection daily and feel like Mario's expertise comes through the bristles, making my eye makeup look even better than my own handiwork usually does."
Standout Stars:
Best Tinted Moisturizer: Laura Mercier Tinted Moisturizer Natural Skin Perfector SPF 30, $47, sephora.com
This Meghan Markle-approved tinted moisturizer is a holy grail item for people who want a subtle tint that will balance uneven skin tone, give skin a healthy glow, and provide a healthy amount of SPF. 
Best Eyeliner Stickers: Haus Labs Eye Armor Kit, $35, amazon.com 
When Lady Gaga launched her beauty brand, the first item that caught our eyes were these eyeliner stickers. When tested, we found they were easy to use and were able to blend in with our regular liquid eyeliner for a seamless look. It's perfect for people who can never seem to get an even line or simply want to up their beauty look without the hassle of drawing on a line. 
Best Eyeshadow SPF: Supergoop! Shimmershade Eyeshadow SPF 30, $24, sephora.com
According to the Skin Cancer Foundation, between five-10 percent of skin cancers are found around the eye area, which is one of the reasons why Supergoop! created this innovative eyeshadow with SPF 30. It uses a combination of mineral and clean chemicals to protect your lids from harmful UV rays, and they stay put all day. Wear any one of the four nude shades alone for more of a natural look or as a luminous base for your tried-and-true favorite eyeshadow. 
Best Makeup Sponge: Beautyblender Wave Shadeshifter Makeup Sponge, $20, sephora.com
"I'm ashamed to say that I didn't start using a Beautyblender until this year, but now I'm hooked and will never go back to my previous mode of foundation application, which was pretty much finger painting," shares DeSantis. "One reason it took me so long to use the famous pink egg was because I wasn't wetting it properly and that's why this new version is so smart! The ombré sponge literally says "wet me" on it, so newbies have no excuse for using it wrong." 
Best Eyeshadow Duo: Surrat Prismatique Eyes Cream + Shimmer Eyeshadow Duo, $58, surratbeauty.com
"This product is multifunctional—it has a matte creme that you can use as a shadow or a liner and a duo chrome shadow that both compliments the creme when layered, and also works on its own. The creme is velvety matte and has major staying power," says Baraf.  
Best Acne Products Of 2020: 
Whiteheads, blackheads, cysts, and more—we've all experienced breakouts in our lifetime, but that doesn't mean we have to keep tolerating them. We took products under the microscope to examine their active ingredients and find out what works and what doesn't, with the help of our dermatologist friends. Here's what earned a spot on our list of winners. 
Best Moisturizers For Acne-Prone Skin: 
Best Drugstore Moisturizer For Acne-Prone Skin: Differin Restorative Night Moisturizer, $12.99, ulta.com
Sleep your way to clearer skin with this gentle and non-comedogenic moisturizer. It's packed with soothing and hydrating ingredients, like hyaluronic acid and ceramides, which help to repair acne-prone skin especially prone to dryness as a result of harsh blemish-fighting ingredients.
Best Luxury Moisturizer For Acne-Prone Skin: Origins Clear Improvement Pore Clearing Moisturizer with Salicylic Acid, $34, sephora.com
It can be tricky to find a moisturizer that actively works to clear skin without drying it out, but this one strikes the perfect balance. It uses charcoal to absorb excess oil and debris from the skin, and salicylic acid to tackle surface and pore-deep bacteria, all while delivering all-day hydration thanks to the glycerin and squalane-packed formula. 
Best Expert-Recommended Moisturizer For Acne-Prone Skin: Differin Oil Absorbing Facial Moisturizer with SPF 30, $10.34, amazon.com
"This is an oil-free, lightweight, non-comedogenic, fragrance-free formula that also packs SPF 30 protection," explains Dr. Robinson. "There are instant benefits, since the micropearl technology absorbs oil at the surface to give a matte finish and keeps shine at bay." Because of all of this, it's the perfect daytime moisturizer for acne-prone skin. 
Best Toners For Acne-Prone Skin: 
Best Drugstore Toner For Acne-Prone Skin: Dickinson's Enhanced Witch Hazel Hydrating Toner with Rosewater, $5.99, target.com
Studies show that witch hazel has anti-inflammatory benefits that help alleviate irritation caused by acne, and it's a cult-classic ingredient that has a loyal following for its effectiveness. This version of the OG Dickinson's witch hazel  formula has soothing rose water, which makes it better for those with sensitive skin types looking for a gentler version of the product. 
Best Luxury TonerFor Acne-Prone Skin: Renée Rouleau Rapid Response Detox Toner, $41.50, reneerouleau.com
This toner was formulated specifically for acne-prone skin, so it helps boot them quicker than most other products. It uses a blend of AHA and BHAs to clear clogged pores, tackle discoloration, and smooth skin texture. It also adds a healthy dose of prebiotic sugar to rebalance the skin's microbiome. 
Best Expert-Recommended Toner For Acne-Prone Skin: First Aid Beauty Ultra Repair Wild Oat Hydrating Toner, $22, sephora.com
"This product is free of many ingredients, such as fragrances, alcohol, phthalates, sulfates, and parabens that can irritate sensitive skin," says Dr. Engelman. "It's a good toner for people with dry skin since it uses hyaluronic acid, colloidal oatmeal, and honey that hydrate and soothe skin."
Best Spot Treatments For Acne-Prone Skin: 
Best Drugstore Spot Treatment For Acne-Prone Skin: COSRX AC Acne Collection Patch, $7, amazon.com
The brand's OG hydrocolloid pimple patches are one of the best on the market, and this new iteration of their formula comes in the form of an oval, versus the original circle. This shape helps cover multiple blemishes at once, but works especially well on larger curved areas that need attention, like the hairline. 26 patches come in each pack. 
Best Luxury Spot Treatment For Acne-Prone Skin: Star Face Hydrocolloid Patches, $22, starface.world
Most pimple patches are made to blend into the skin and be as transparent as possible to avoid being spotted, but not these ones. These star-shaped pimple patches celebrate acne while simultaneously saying "Thank U, Next" in a fun way. Acne isn't something to be ashamed of, so if you're going to get rid of it, why not have fun doing so? 
Best Expert-Recommended Spot Treatment For Acne-Prone Skin: ZitSticka KILLA Kit, $29, ulta.com
Both of the above are great for treating whiteheads, but this product also helps to keep budding blemishes at bay thanks to its micro-darts that infuse salicylic acid directly onto the area. "These little pimple patches are an overnight fixer to make whiteheads, blackheads, and picked zits disappear by morning," says Dr. Engelman. "The patch protects the zit from further irritation and infection by providing a 'sealed' environment for skin to heal itself."
Best Face Masks For Acne-Prone Skin: 
Best Drugstore Face Mask For Acne-Prone Skin: Cetaphil Pro DermaControl Purifying Complexion Mask, $13.93, amazon.com
This budget-friendly mask uses two different types of clay to help purify skin: Bentonite clay to absorb oil and sebum, and Amazonian kaolin clay to gently remove dead skin cells. One tester noted that unlike most clay masks that freeze your face upon application, this one felt more gentle and flexible on the skin: "I was able to talk on the phone while wearing it, which has never happened to me with a clay mask, and my skin felt so purified after washing it all off!" 
Best Luxury Face Mask For Acne-Prone Skin: Good Science Beauty Purifying Face Mask, $55, goodsciencebeauty.com
This brand uses a patented ingredient called silicon+ which carries two complementary ingredients that are drawn into the skin and there dissolves as a nutrient. In this case, it combines willow bark extract and amino acids to unclog pores and protect it from environmental aggressors, like urban pollution. One tester said that apart from it helping clear blemishes, it also worked to soothe her skin after it had been irritated from harsher products. 
Best Expert-Recommended Face Mask For Acne-Prone Skin: ProActiv Amazonian Clay Mask, $38, amazon.com
"Clay masks are not ideal for everyone, especially for those with dry skin since they can be ultra-drying. This mask, however, is rich in hydrating ingredients like shea butter and avocado oil," says Dr. Engelman. "It will absorb excess oil, purify pores, and lightly exfoliate the skin." 
Standout Stars:
Best Body Treatment For Acne-Prone Skin: Urban Skin RX Clear Skin Clarifying Back + Body Spray, $38, dermstore.com
For those hard-to-reach areas, this acne-fighting spray is a godsend. Spritz it on your back, chest, and rear, or spray it onto your hands and manually spread it around if that's easier. It uses a mix of glycolic and salicylic acid to treat blemishes, and the niacinamide in it helps to re-moisturize the area to prevent drying out the skin.  
Best Skin-Friendly Hair Care: SEEN Mini Shampoo and Conditioner, $29 (orig. $36), helloseen.com
You may be asking yourself what shampoo and conditioner are doing in the acne category, but hear us out. Many hair care products have ingredients in them that, despite being great for your strands, can actually block your pores and cause body acne. The SEEN products are developed to be non-comedogenic, so you don't need to worry about sacrificing clear skin for healthy hair. 
Best Anti-Aging Skincare Products of 2020: 
We know that everybody at every age is beautiful, but for those who wish to slow down the clock, let it be known that there are many products that can help prevent and reduce visible signs of aging. Whether you're exploring a full-blown retinol or are looking for a gentler version for sensitive skin, here's what you need to know: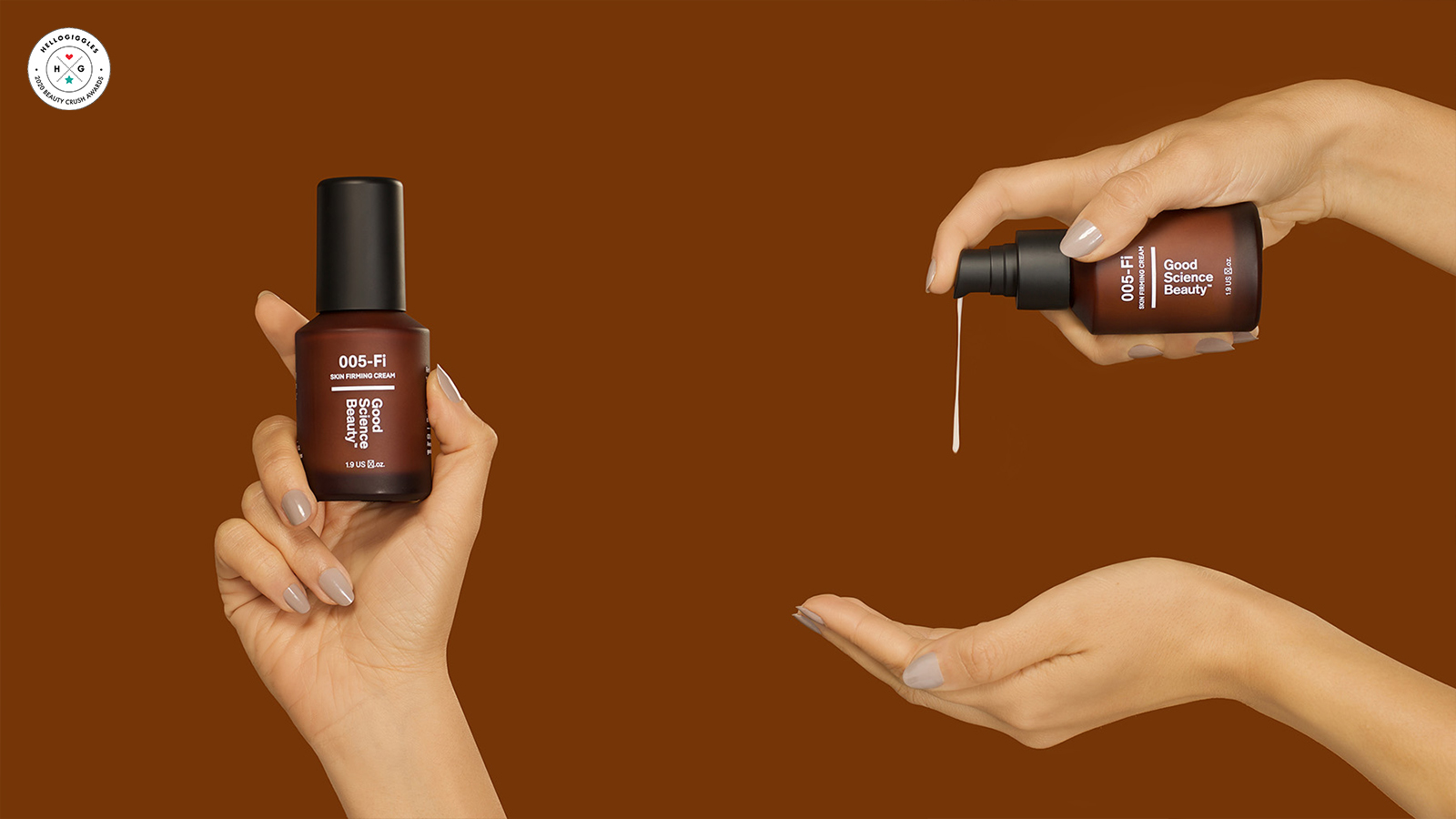 Best Anti-Aging Serums Of 2020:
Best Drugstore Anti-Aging Serum: Versed Press Restart Gentle Retinol Serum, $21.99, dermstore.com
"This is a great intro to retinol serum for people who are looking to dip their toe into anti-aging. It really is much gentler than most of the formulas I've tried, and after two weeks of use, I saw less clogged pores," says one HG tester. 
Best Luxury Anti-Aging Serum: Dermalogica AGE Smart Phyto-Nature Firming Serum, $145, sephora.com
Firm, lift, and revive dull skin with this mighty duo. It uses star skincare ingredients, like hyaluronic acid and Amazonian camu camu (which contains 30x more vitamin C than an orange!),  that help to keep skin healthy and give it a radiance boost. It also uses peptides and coffee extract to firm and plump skin. 
Best Expert-Recommended Anti-Aging Serum: Vichy LiftActiv Peptide-C Anti-Aging Ampoule Serum, $29.50, ulta.com
"These ampoules (small, sealed vials) are perfectly dosed for a daily application of vitamin C to help fight free radical and pollution damage on the skin and brighten brown spots," says Dr. Mariwalla. "The sourcing of the ingredients is very high-end, but the retail price is a good buy for what you are getting."  
Best Anti-Aging Moisturizers Of 2020: 
Best Drugstore Anti-Aging Moisturizer: Olay Retinol24 Night Moisturizer, $38.99, ulta.com
This moisturizer received a 24/25 score, with testers praising how smooth their skin looked after using it. "I could instantly feel the difference on my skin the next day," raves an HG tester. "It's baby soft and the retinol doesn't feel intense at all for the results I'm getting. It's magic."
Best Luxury Anti-Aging Moisturizer: Good Science Beauty Skin Firming Cream, $98, goodsciencebeauty.com
Using the brand's patented silicon+ technology, this cream combines barley extract (which improves elasticity) with poria cocos (an antioxidant that aids collagen retention) for a mighty double-whammy. An independent clinical study found that after 28 days of daily use, there was a 21% wrinkle reduction amongst testers. Why 28 days? That's the life cycle of skin, so that's how long it takes to start seeing real results from skincare products.  
Best Expert-Recommended Anti-Aging Moisturizer: Clinique iD Jelly Custom Blend Hydrator, $39, sephora.com
Dr. Mariwalla praises this customized system since it allows you to pick a cartridge for your skincare concern. In this case it's anti-aging, and because the base is a hydrating jelly, users still get that necessary moisturization. 
Best Dark Spot Treatments Of 2020: 
Best Drugstore Dark Spot Treatment: No7 Dark Spot Correcting Booster Serum, $39.99, ulta.com
This highly concentrated brightening formula packs on vitamin C with superstar ingredients emblica (a powerful antioxidant) and sophora to significantly reduce the appearance of sun spots, age spots, and acne-caused dark spots in one month.  
Best Luxury Dark Spot Treatment: Dermalogica AGE bright spot fader, $45, sephora.com
Sadly, breakouts don't stop after our teen years do. This product contains salicylic acid to attack icky bacteria, and uses a combination of niacinamide and hexylresorcinol (a compound with antiseptic properties) to fade dark spots and improve all-over skin tone. Plus, it's tiny pen-like size makes it easy to take wherever you go.
Best Expert-Recommended Dark Spot Treatment: Dr. Dennis Gross IPL Dark Spot Correcting Serum, $92, sephora.com  
"This serum includes l-ascorbic acid, lactic acid, and kojic acid. L-ascorbic acid is a highly effective form of vitamin C that helps protect skin against free radical assaults by neutralizing oxidative stress that can cause cell damage," explains Dr. Engelman. "The lactic acid in it will gently exfoliate and kojic acid will lighten the hyperpigmentation."
Best Anti-Aging Eye Creams Of 2020: 
Best Drugstore Eye Cream: L'Oréal Paris Age Perfect Rosy Tone Eye Brightener, $19.99, amazon.com
Instantly reduce the appearance of dark circles with this color-correcting eye cream. Studies show that its star ingredient, peony extract, has anti-wrinkle benefits as well as the power to correct pigmentation concerns over time.
Best Luxury Eye Cream: Tatcha Silk Peony Melting Eye Cream, $60, sephora.com
"The name says it all—this eye cream truly melts into the skin, making it super blendable and light," says one HG tester. "This cream has a pearlescent finish, so it lights up the under-eye area and subtly hides dark circles."
Best Expert-Recommended Eye Cream: Tata Harper Elixir Vitae Eye Serum, $295, sephora.com
"It contains 63 high-performance botanical ingredients to treat under-eye bags and wrinkles," says Carranza. "It feels great on the skin and has a soft, natural smell."
Standout Stars: 
Best Anti-Aging Lip Treatment: StriVectin Anti-Wrinkle Double Fix For Lips, $39, ulta.com
The skin on our lips is more than ten times thinner than the rest of our skin, so signs of aging show up more prominently here. This product uses hyaluronic acid and tiny plumping spheres to counteract that effect and to restore volume loss.
Best Anti-Aging Device: Marmur Metamorphosis MM Sphere, $795, mmskincare.com
Light therapy for skin improvement isn't a new discovery, but this product helps bring in-office results into the comfort of your home, and the brand offers a line of face masks that have boosted benefits when used under the MM Sphere. "I think the at-home light technology paired with the face masks is revolutionary and really works well considering it is an at-home treatment," says Dr. Mariwalla. 
Best Anti-Aging Overnight Treatment: SkinCeuticals Glycolic 10 Renew Overnight, $80, dermstore.com
"Glycolic acid, derived from sugarcane, is the smallest AHA in size, meaning the molecule can get deep into the skin," explains Dr. Engelman. "This product uses 10% of the active ingredient, [proving] to be very effective in breaking down skin cells and removing dead particles."
Best Anti-Aging Retinol-Alternative: Indeed Labs Bakuchiol Reface Pads, $19.99, ulta.com
While retinol may be the holy grail of anti-aging ingredients, not all skin types can tolerate the active ingredient. Instead, bakuchiol, a naturally-derived ingredient, offers very similar results without provoking irritation and dry skin sometimes caused by retinol. To apply, swipe one of these pads across clean, dry skin. 
Best Anti-Aging Neck Cream: IT Cosmetics Confidence In A Neck Cream, $52, sephora.com
If you're worried about tech-neck caused by looking down at your phone all damn day (…guilty), then this is a great cream to help combat those lines. The firming formula uses a patented complex of hydrating hyaluronic acid, collagen, and elastin that help to smooth fine lines. One tester highlights the subtle citrus smell and how quickly the cream absorbed into her skin: "Despite having a subtle orange tint, it blends into the skin very quickly, so I don't have to worry about it getting on my clothes or bed." 
Best CBD Beauty Products Of 2020: 
The CBD world can be kind of murky, which is why we've broken down the ABCs of CBD to help you navigate this space with more clarity. CBD in cosmetics and skincare products can help reduce redness, calm irritation, and alleviate physical pain if you know which products to pick.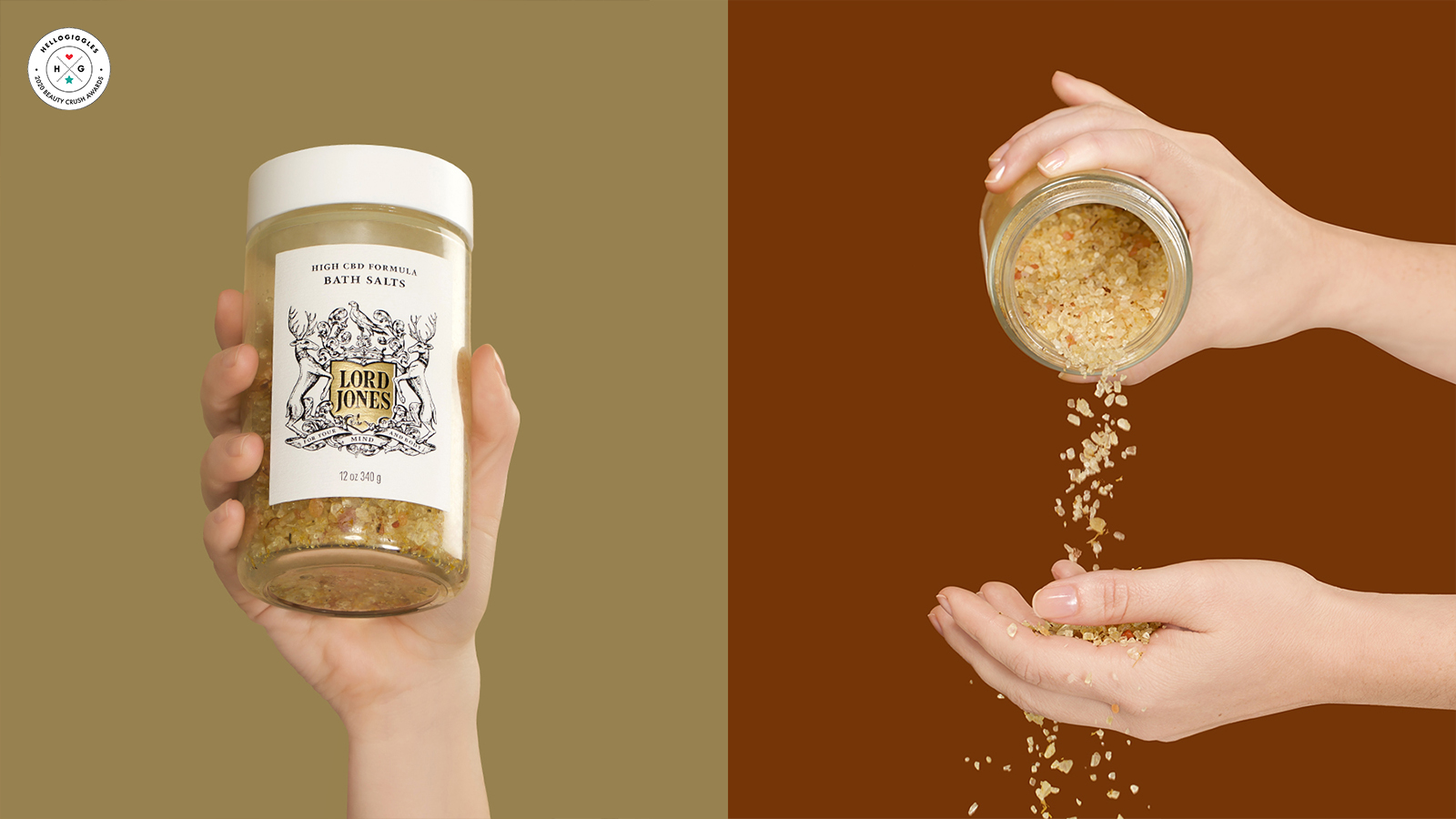 Best CBD Foot Cream: Lord Jones Tamara Mellon Stiletto Cream, $70, sephora.com
If you've ever experienced foot pain caused by high heels, we hear you. "I put this foot cream to the test on NYE, and it lasted me through hours of dancing to Cher on a hardwood floor," says one HG tester. "I expected this to be a gimmicky product that doesn't work, and it proved me so wrong."
Best CBD Body Lotion: Beboe High Potency CBD Body Balm, $90, nordstrom.com
This CBD balm isn't for the meek—it's infused with a whopping 750 mg of hemp-derived CBD, one of the highest percentages of the ingredient we've seen on the market. People looking for a stronger dose of CBD to help alleviate muscle pain and soreness should opt for this mighty balm. 
Best CBD Body Balm: Seventh Sense Botanicals CBD Muscle Balm, $24.50, shopseventhsense.com
Whether you're a gym enthusiast or accidentally went up too many flights of stairs, we all know that muscle soreness is real. This balm comes in a stick form, making it easy to toss into your favorite gym bag and to spot-treat target areas. It's also infused with peppermint and menthol which give off an instant cooling effect.
Best CBD Bath Soak: Lord Jones High CBD Bath Salts, $60, sephora.com
Imagine this: You get home from a long day of work, draw yourself a bath, and submerge your body into warm waters infused with calm-inducing CBD bath salts. This soak is infused with 240mg of CBD to ease muscle soreness, and it also uses Epsom and Himalayan salt to help detox the skin of any lingering impurities. Now say ahhhhhh…
Best Clean Beauty Products Of 2020: 
The term "clean beauty" is everywhere these days, but since the Food and Drug Administration (FDA) hasn't yet regulated or defined what clean beauty is, the definition is up in the air and is often used as a marketing strategy to promote products without ingredients such as parabens. At HelloGiggles, we define a clean beauty product as one that is made without harmful ingredients, is cruelty-free, and is safe for the planet. We know this topic is important to many of our readers, so we tapped clean beauty expert and HelloGiggles "Clean, Green, And In Between" columnist, Jessica DeFino, for her favorite picks and professional insight. Below, the standout clean beauty products we stand behind.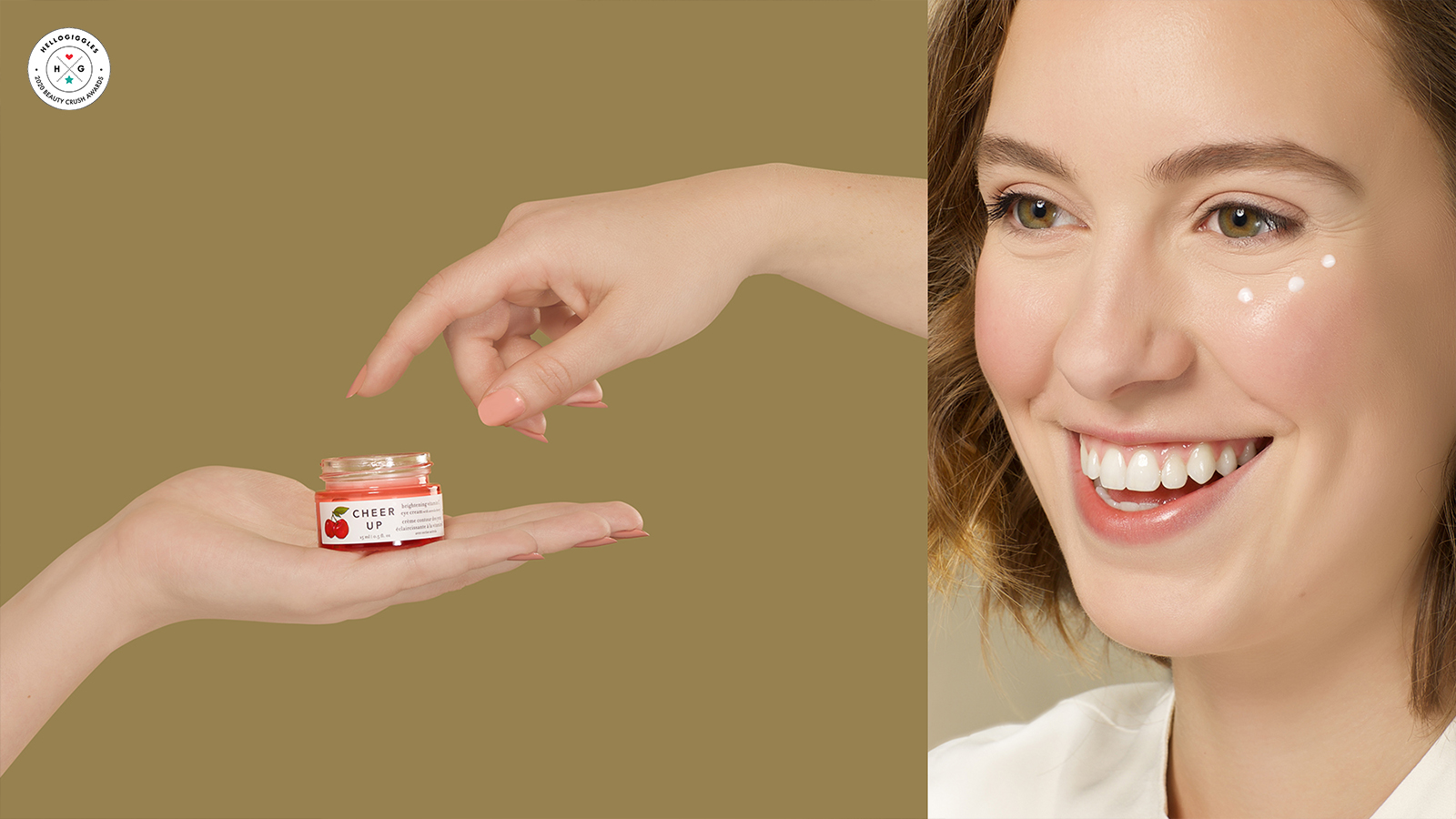 Best Clean Cleanser: One Love Organics B Cleansing Oil Solid, $49, credo.com
This product is the new version of the brand's cult-classic Botanical B Cleansing Oil, but in a convenient solid form. "It does everything the liquid version does—removes makeup, moisturizes, gently exfoliates, rinses off easily—in a balm-y formula that's better suited for travel," says DeFino. 
Best Clean Micellar Water: Odacité Blue Aura Cleansing Water, $39, nordstrom.com
"This no-rinse formula is easy to use and fights pollution in multiple ways. Ayurvedic herbs target skin-damaging pollutants, and you can swap it in for [wasteful] makeup wipes," explains DeFino.
Best Clean Serum: Leland Francis Twenty-Nine Botanical Serum, $85, lelandfrancis.com
"There are 29 hydrating, brightening, nourishing, anti-inflammatory plant oils in this serum—hence the name—and it shows," says DeFino. "I apply it a few nights a week and wake up with clear, dewy skin, every single time."
Best Clean Moisturizer: Moon Juice Cosmic Cream, $58, sephora.com
"It's light! It's creamy! It smells delicious! It's infused with mushrooms! I highly recommend smearing it on your face," raves DeFino. The mushroom used in this formula is called the silver ear mushroom, and it can hold up to 500 times its weight in water, so it provides an intense hydration and plumps skin.  
Best Clean Eye Cream: Farmacy Cheer Up Brightening Vitamin C Eye Cream, $45, sephora.com
The acerola cherry used in this formula is a potent source of antioxidants and has hydrating benefits. This eye cream takes it a step further by including vitamin C in it, which boosts each other's properties for a super-brightening effect. "I look a lot more well-rested and awake after applying," says one HG tester, and honestly, #goals.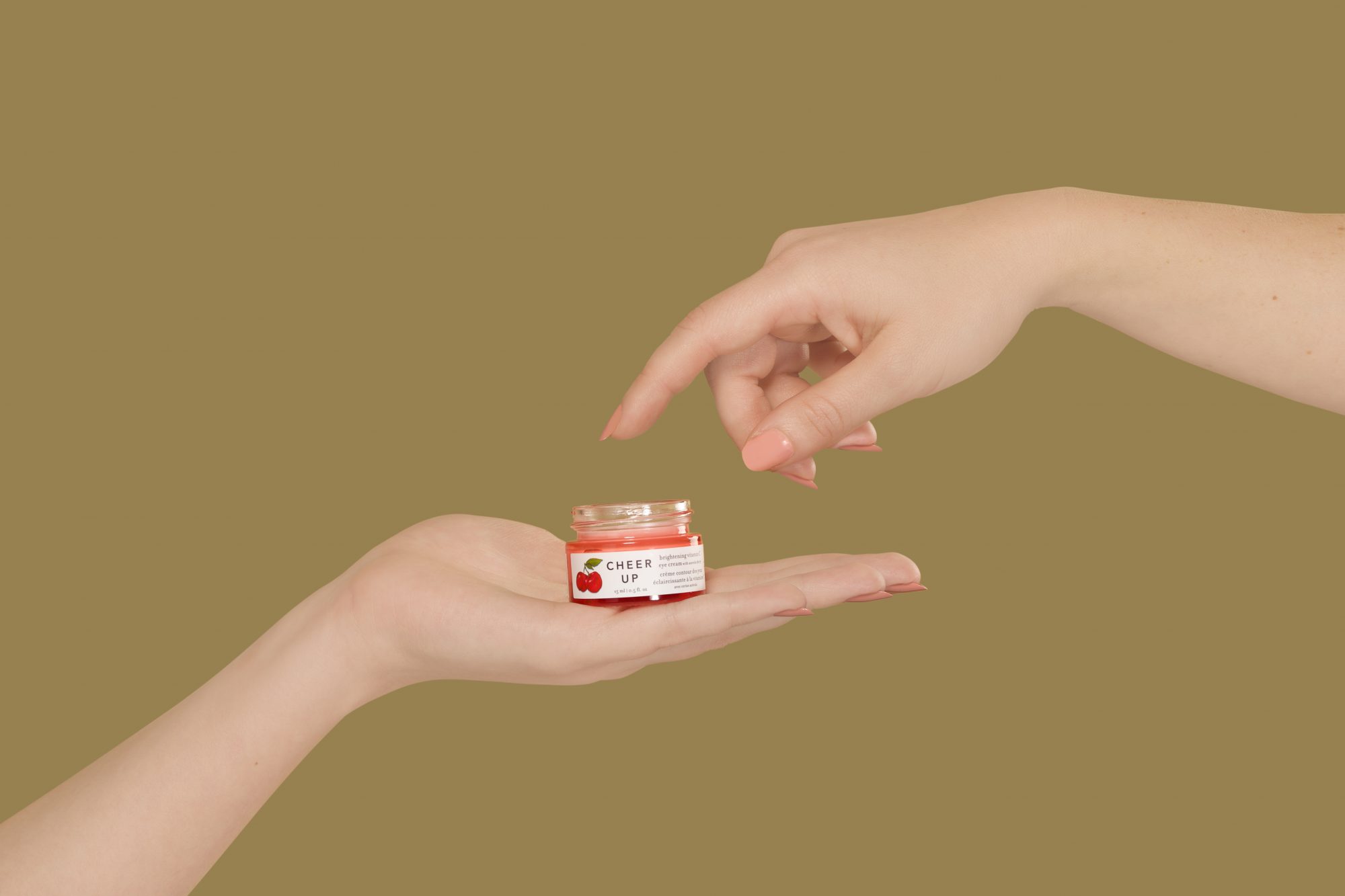 Best Clean Face Oil: Supernal Cosmic Glow Oil, $108, nordstrom.com
"I usually DIY my face oil, and Supernal's Cosmic Glow Oil is the only one that can lure me away from my own blend," says DeFino. "I think it's the relaxing, hypnotizing scent of frankincense and blue tansy—but the skin-softening power of camellia seed oil and squalane probably helps, too."
Best Clean Face Mask: Yaupon Luxury Rose Clay Mask, $28, yauponteahouse.com
"In my professional opinion, 'yaupon' is going to be the next big buzzword in natural beauty," predicts DeFino. "The plant calms inflammation and soothes skin on contact, and this dry mask is proof. Mix it with a few drops of water and a touch of honey for a *chef's kiss* combo."
Best Clean Face Mist: Youth To The People Adaptogen Soothe + Hydrate Activated Mist, $42, sephora.com
Give your skin a pick-me-up with a few spritzes of this hydrating face mist. "I'm obsessed with this product," raves one HG tester. "I have one at my desk, one at home, and now even have the mini TSA-sized version so that I can travel with it." It's rich in antioxidants, hyaluronic acid, and peptides, so it hydrates the skin while soothing and protecting it as well. 
Best Clean Acne Treatment: Briogeo B. Well Organic + Australian 1% Tea Tree Oil, $32, sephora.com
"Nature, in some cruel joke, has blessed me with acne and extremely sensitive skin, so standard spot treatments like salicylic acid and benzoyl peroxide only make me break out more. I like to think this pure, 100% organic tea tree oil is nature's way of making it up to me," says Yarbrough. 
Best Clean Foundation: RMS Beauty "Un" Cover Up Cream Foundation, $52, sephora.com
For those looking for a no-makeup makeup look, your first step is to find a foundation that looks like skin—and this one does just that. "I wore this creamy, medium coverage, melts-into-your-face foundation to meet the founder of RMS Beauty, Rose-Marie Swift, and she told me I had beautiful skin. I rest my case," states DeFino. 
Best Clean Blush: Bloomeffects Tulip Tint Lip & Cheek Balm, $29, credo.com
Give your cheeks a healthy flush with the prettiest pink creamy blush. It's rich in moisturizing ingredients, like jojoba seed oil and sweet almond oil, so that you can nourish the skin while hydrating it. For a monochrome makeup look, use it on your lips, cheeks, and lids. 
Best Clean Highlighter: Ilia Illuminator, $34, sephora.com
Swipe this illuminator on the high areas of your cheekbones to get a healthy glow. Then, with your fingers, apply some to the high arch of your brow and the inner corners of your eyes to look more awake. It works every time!
Best Clean Lipstick: Victoria Beckham Bitten Lip Tint, $34, violetgrey.com
"This isn't a lipstick, or a lip gloss, or a lip tint. It's a sheer, buildable wash of reddish-purplish color that legitimately makes lips look bitten—all without feeling sticky or tacky or looking overdone," shares DeFino.
Best Clean Lip Gloss: Supergoop! Shine On Lip Screen SPF 50, $22, sephora.com
"The lips are one of the most common areas where people forget to apply SPF. Thankfully, this gloss offers you a non-sticky, ultra-shiny finish and also protects your lips from harmful UV rays," says Greaves. "My one caveat: The applicator brush strands tend to bend after a while."
Best Clean Mascara: Saie Beauty Mascara 101, $24, follain.com
You know how people always praise clean beauty products as being good "for a clean beauty product"? Saie Mascara 101 is going to put an end to that clean-is-less-effective cliché." It's the best formula I've tried in terms of length, separation, and long-lasting wear from any brand—clean, natural, or otherwise," says DeFino.
Best Clean Eyeliner: Rituel de Fille The Black Orb Enigmatic Eyeliner, $29, credo.com
"Rituel de Fille's new eyeliner orb is my secret to nailing the French girl smokey eye—you know, that messy but not too messy vibe the women of France are famous for," says DeFino. " I use my pinky finger to apply, et voilà."
Best Clean Eyeshadow Palette: Lawless The Little One Eyeshadow Palette, $25, sephora.com
Take your highly-pigmented shadows with you wherever you go with this mini palette that contains the most usable shades to carry you from day to night, from a neutral champagne shimmer to a matte black. HG testers how longwear the formula is and the high color payoff of each shade. 
Best Clean Eyeshadow Single: Kosas 10 Second Eyeshadow, $28, sephora.com
Three words: Clean liquid eyeshadow. This water-based formula comes in eight colors, from a bold burgundy and a pastel lavender (pictured above) to an earthy chestnut and a natural-looking champagne. To use, shake the bottle to mix the formula, then sweep over clean, dry lids.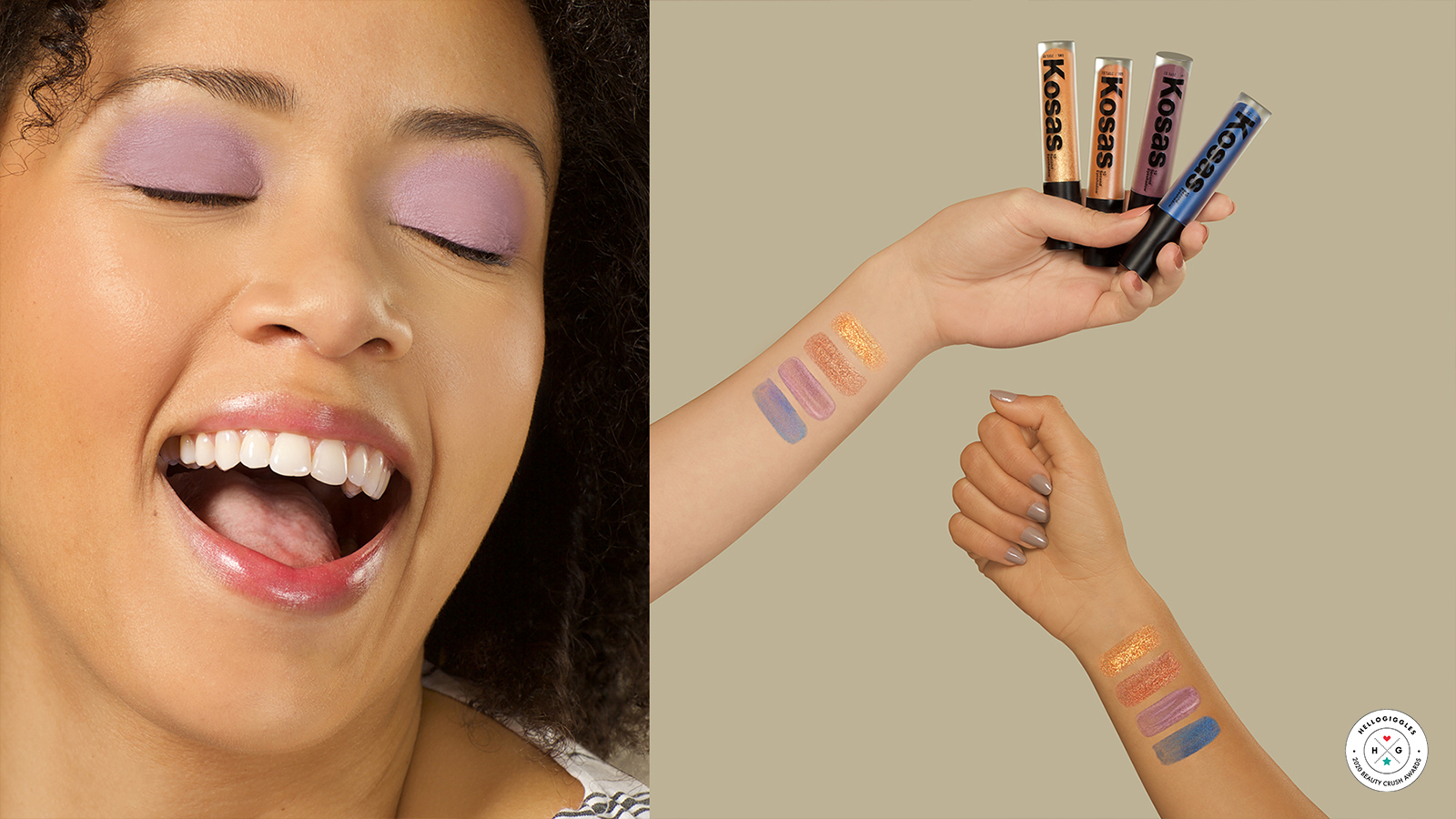 Best Clean Nail Polish: Mazz Hanna x ORLY Crystal-Infused Manicure Kits, $35, orlybeauty.com
"What's better than a coat of 13-free nail polish made without toxic chemicals (like formaldehyde releasers) and with nail-nourishing ingredients (like Argan oil)? A coat of that 13-free nail polish topped with a stress-relieving agate crystal, duh," says DeFino. "ORLY's collaboration with crystal manicurist Mazz Hanna has it all."
Best Clean Nail Strengthener: tenoverten The Celery Oil, $26, target.com
To keep your nails in tip-top shape, make it a regular practice to use a strengthening nail treatment meant to prevent breakage and thinning. This formula uses celery seed extract to promote thickness, and a combination of chia seed oil, vitamin B3, and zinc to harden nails. This oil scored points with our editors for ease of application, thanks to its roller ball applicator, which makes it simple to spot-treat targeted areas.
Best Clean Shampoo Bar: Meow Meow Tweet Lavender Coconut Milk Shampoo Bar, $12, meowmeowtweet.com
"I am not exaggerating when I say Meow Meow Tweet's package-free shampoo bar changed my life," says DeFino. The shampoo, which is formulated with nourishing coconut oil and moisturizing hemp seed oil, has a soft floral scent and lathers nicely into hair. 
Best Clean Conditioner Bar: Meow Meow Tweet Lavender Hemp Conditioner Bar, $16, meowmeowtweet.com
Of course, we can't talk about the brand's shampoo without mentioning the all-star conditioner,  which effectively detangles unruly strands while hydrating them as well—but that's not the only reason we stand behind it. "Not only does it keep my hair clean and conditioned (of course), it also lowers my environmental impact (no plastic!) and clears shelf space in my shower," explains DeFino.  
Best Clean Traditional Shampoo: Briogeo Be Gentle Be Kind Banana + Coconut Nourishing Superfood Shampoo, $28, sephora.com
There's a reason banana-rich products are everywhere now. Banana peel oil is both moisturizing and rich in vitamin E. And the actual banana has nourishing, moisturizing properties to give you shiny, silky hair.
Best Clean Traditional Conditioner: Briogeo Be Gentle Be Kind Banana + Coconut Nourishing Superfood Conditioner, $28, sephora.com  
This cloud-like conditioner gives strands a soft and bouncy look and feel. One tester called out the "subtle banana scent," and said her hair looked noticeably softer and cleaner after just one wash.
Best Clean Anti-Frizz Product: Rahua Smoothing Hair Balm, $26, nordstrom.com
Take control of unruly flyaways with this non-sticky hair balm that keeps your style intact without any of the stiffness. It works well with all hair types and is a pocket-friendly size, so you can take it with you wherever you go in case you want to touch up throughout the day. 
Best Clean Body Wash: Bathing Culture Refillable Rainbow Glass Mind & Body Wash, $35, bathingculture.com
"Why do I love this? Let me count the ways: It's herbal, woody, and fresh. It's concentrated, so a little goes a long way. It's refillable and packaged in glass, and therefore sustainable. Basically, I feel like a better person when I use this body wash," says DeFino of this product. 
Best Clean Body Lotion: Nécessaire The Body Lotion, $25, nordstrom.com
Remember, your body needs skincare too. This vitamin-rich formula moisturizes and nourishes the skin while strengthening its barrier, and our clean beauty expert loves it. "I like my body lotion to smell and feel like nothing. No scent, no frills—it should sink in in seconds and leave my skin smelling and feeling like real, live (hydrated) skin," DeFino explains.
Best Clean Body Exfoliator: SkinFix Resurface + AHA Renewing Cream, $45, sephora.com
Products that use chemical exfoliants, such as the alpha hydroxy acid (AHA) used in this body cream, gently smooth rough skin and resurface new skin cells—and yes, chemicals can be clean. "I'm obsessed with this body cream—it smells amazing and is so thick and moisturizing," raves Dr. Mariwalla. "Sometimes I get bumps on the back of my arms, and this cream makes them disappear."
Best Clean Body Scrub: Jordan Samuel Skin Granita Di Caffe Body Scrub, $34, jordansamuelskin.com
DeFino recommends this physical scrub, saying that it's like an espresso shot to the skin cells. And with studies showing that caffeine can temporarily plump the skin, it really is a wake-me-up for the body.  
Best Eco-Friendly Beauty Products Of 2020:
We can no longer turn a blind eye to global warming, so we're thinking more consciously about the products we purchase and consume everyday. Here, we highlight the beauty brands and products making mindful efforts around eco-friendly production, packaging, and recycling capabilities.
AYOND Rock Rose Face Serum, $140, ayond.us
"AYOND's Rock Rose Face Serum is lovely, with aloe vera and wild indigo to soothe skin, but what's really lovely is the brand's commitment to recycling empties. Mail AYOND any empty beauty product (it doesn't even have to be an AYOND beauty product!) and it will properly recycle it for you," DeFino points out. 
ESKER Allover Roller + Restorative Oil Duo, $98, eskerbeauty.com
"Body care brand Esker adds an envelope of wildflower seeds to every order. Why? Wildflowers are pollinator-friendly, and 90% of flowering plants and 75% of agricultural crops—A.K.A. the ingredients in natural beauty products—depend on pollinators like bees whose eco-systems are at-risk," says DeFino. "Planting seeds is one small way to protect pollinators, and ordering Esker's Allover Roller + Restorative Oil Duo is one luxurious way to do it."
OWA Moondust Collection: Hair Wash, $29, credo.com
Powdered beauty products are more stable, as without liquid, ingredients aren't diluted and preservatives aren't needed. They're also likely to be better for the environment thanks to having fewer ingredients and a lighter shipping weight, and they're customizable—you decide how much water to add to it—thinner for a gentler formula, or thicker for a stronger one.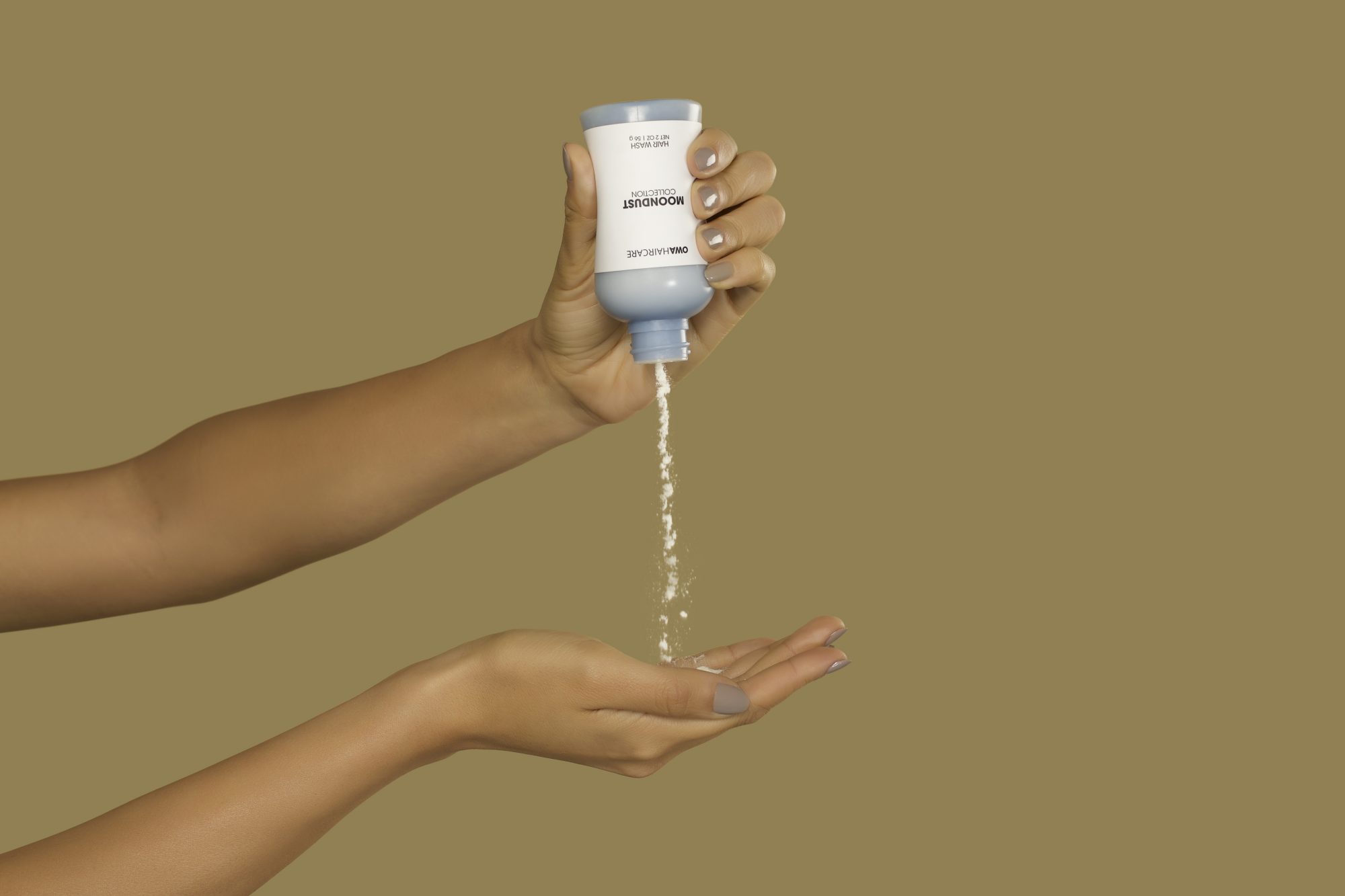 Love Beauty And Planet Coconut Water Shampoo And Conditioner Bar, $4.99, target.com
This eco-conscious beauty brand is one of the only truly affordable sustainable brands at the moment, and we love that it uses 100% recycled material to make its bottles and that it uses ethically sourced and sustainable ingredients in its formulas. One of the products that stands out the most is the Coconut Water Shampoo And Conditioner Bar—it effectively cleanses hair of all nasties and leaves hair silky soft. One HG tester with thick, curly hair used it right after surfing and said she was pleasantly surprised at how well it untangled her hair, unlike other shampoo/conditioner bars she has tried in the past.   
LESSE The Everyday Comb, $60, lesseofficial.com
"Beauty brand LESSE—as in, less is more—proves sustainability can be just as photo-worthy as an overflowing shelfie," says DeFino. "I enter its Everyday Comb into evidence: The hair care essential is crafted from wood and paper pulp instead of plastic and oddly beautiful, no?" 
Lancôme Refillable Idôle Eau de Parfum Fragrance, $96, sephora.com
Until very recently, it used to be that every time you finished your favorite perfume, you'd have to toss it out and buy a new one. Just think about how much glass got wasted in the process! It's that very problem that made Lancôme decide to create a refill program for its Idôle fragrance in select department stores. 
YUNI Biodegradable Shower Sheets, $15, amazon.com 
These handy shower sheets are perfect to use when you have to bounce from the gym to the office and don't have time for a shower. Like all people, we love convenience, so we like that we can slip one of these into every purse/gym bag/carry-on we own. However, what we really love is that each sheet is biodegradable and will completely compost within 10-12 weeks. 
Best of Fragrance: 
A few spritzes of your favorite perfume can help set the tone for the rest of the day, which is why it's so important to find one that speaks to you and helps you feel confident every time you where it. To bring you the best, we tested over 70 perfumes, and unanimously decided that each of the below was the scene-stealer in its category. 
Best Fresh Fragrance: Giorgio Armani Light di Gioia Eau de Parfum, $58, sephora.com
"This perfume is perfect to wear when you're traveling abroad and you want to feel like a sophisticated woman with danger behind her eyes… in a soft way…" is the way one of our HG testers very elaborately describes this scent. With notes of jasmine, gardenia, and warm woods, this perfume smells like summer in a bottle. 
Best Floral Fragrance: Yves Saint Laurent Libre Eau de Parfum, $78, sephora.com
This isn't your typical floral perfume—instead of being overpoweringly feminine, this perfume describes itself as a warm floral, combining lavender essence and orange blossom with musk accord to strike a unique balance.  "It's a feminine and alluring aroma," says one HG tester. "To me, it's the perfect mix of wild, alluring, and composed—I keep the smaller bottle (30 milliliters) with me wherever I go."
Best Citrus Fragrance: Acqua Di Parma Camelia Eau de Parfum, $125, sephora.com
Combine camelia with musk, yellow mandarin, and a delicate tasting menu of soft spices and white florals, and what you'll get is this delicious woodsy citrus scent. "It's how I imagine the air would smell upon waking up in a rainforest— surrounded by trees, fresh flowers, and hanging fruit," says one HG editor of the scent, and who wouldn't want to evoke that atmosphere in their daily lives?
Best Fruity Fragrance: Burberry Her Eau de Parfum, $97, sephora.com
This fragrance got praise from all our testers who unanimously agreed that its light and clean scent—made up of dark berries, jasmine, and musky amber—was refreshing. "It smells like getting out of the shower—fresh, clean, and relaxed. I love that it's feminine without being overpowering," says one HG tester. "It smells nostalgic, floral, and light. Also, it sprays out in a really fine mist which I love in a fragrance," commented another. 
Best Woodsy Fragrance: Maison Margiela REPLICA Coffee Break Fragrance, $130, nordstrom.com
With notes of coffee, sandalwood, and cedarwood, this fragrance is the depiction of coziness in a bottle. "Fuzzy sweaters and rainy mornings—this is the type of scent you could reasonably explain away as your natural scent when asked what you're wearing," says one HG editor. It was unanimously loved by all our testers, who may or may not all be coffee snobs.
Art Direction by Jenna Brillhart; Photography by Jenna Brillhart; Produced by Jenna Brillhart, Caitlin-Marie Miner Ong, and Jesse Blanner; Makeup and Hair by Tee Chavez; Nails by Glamsquad.