25 bomb-ass beauty products that launched this week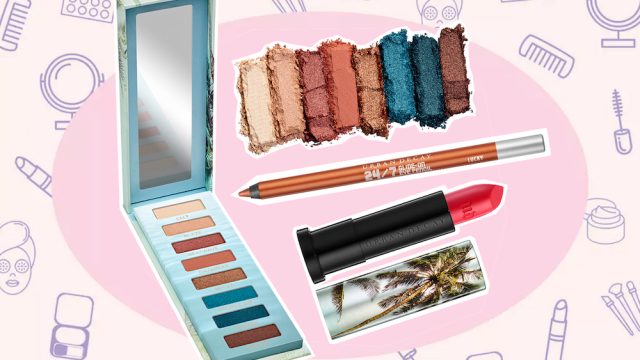 Overwhelmed by all the new beauty products that are out? Never fear, fellow makeup maven. HelloGiggles' Senior Beauty Editor, Marie Lodi, and Beauty Editor, Alyssa Morin, will be rounding up all of the best launches from the week in one place — in our Beauty Bulletin! Check back at the end of each week to find out which releases we need to get our perfectly painted claws on.
1Shu Uemura x Yazbukey Rouge Unlimited Supreme Matte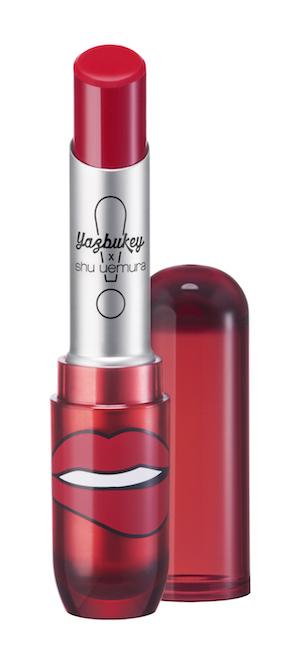 Quirky, bold accessories are my thing, and Yazbukey's designs have always put hearts in my eyes. This is the second collab between the Parisian jewelry designer and Shu Uemura, and I am all about it, especially because it's a matte collection, aka my fave. A total of 16 shades are available, each with a super cute Yazbukey design. I WANT 'EM ALL! — Marie
2Milani Hypnotic Lights Eye Topper in Prismatic Light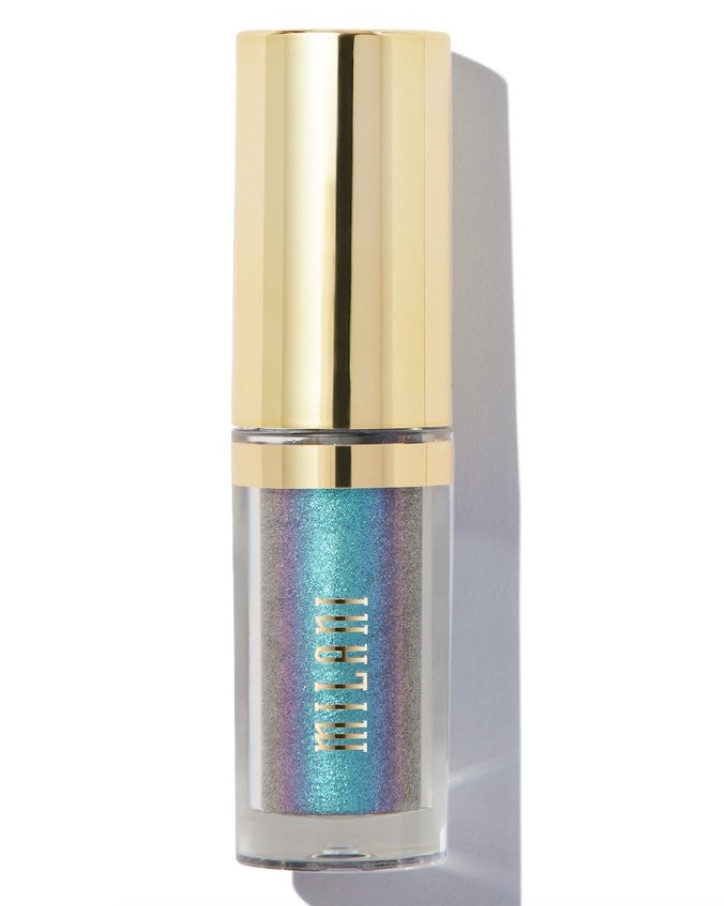 I have been eyeing jewel-toned eyeshadows lately, so Milani's new launch is just what the doctor ordered. The eye topper has a gorgeous shimmer finish that gives your lids a dazzling effect. The Prismatic Light shade is what I'll be wearing all summer long. — Alyssa
3Hourglass Veil Retouching Fluid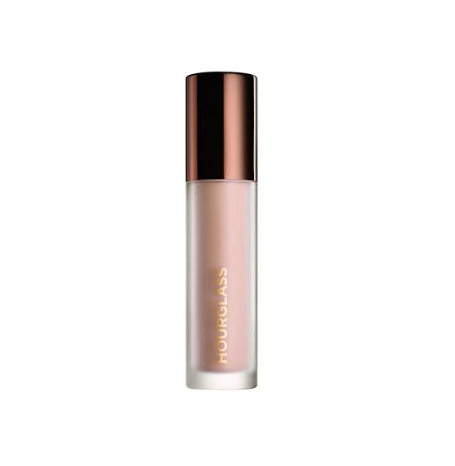 Someone tried convincing me to go a day without wearing foundation, and I accepted the challenge because she said I could wear concealer. This Hourglass Retouching Fluid couldn't have come at a better time. I'm excited because they make one of my favorite foundations (the Vanish Stick), and I love the idea of a hassle-free concealer that is easy to touch up in the afternoon. The brand also came out with a new Veil Translucent Setting Powder ($46), everything I need for my no-foundation day. — Marie
4Boscia Matcha Magic Super-Antioxidant Mask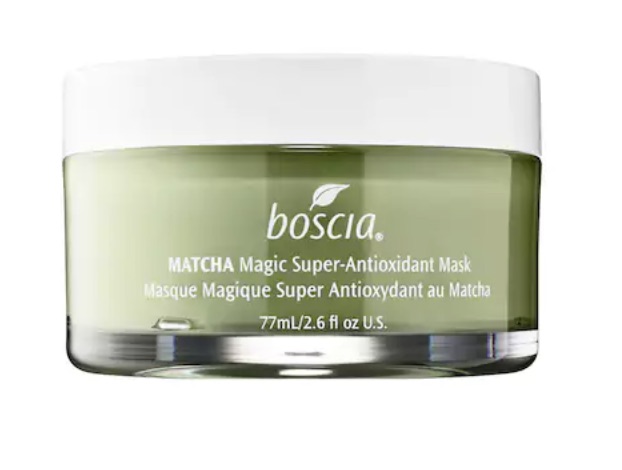 My skin has been so red and dry lately that it's been hard to apply my foundation. So when I heard about Boscia's new antioxidant mask, I knew I needed it in my life. Not only does it help reduce redness (I'm listening) and inflammation caused by environmental free radical damage (umm, thanks, L.A.), but it detoxifies, decongests, and de-stresses your skin. Sign me up! — Alyssa
5Pur 4-in-1 Foundation Stick
I can't resist a foundation stick; they're just so practical and easy to use. These new ones from PÜR combine skin care (specifically the brand's anti-aging Ceretin Complex) to help brighten, hydrate, and protect skin all while providing mid to full coverage. Genius!  — Marie
6Sand and Sky Flash Perfection Exfoliating Treatment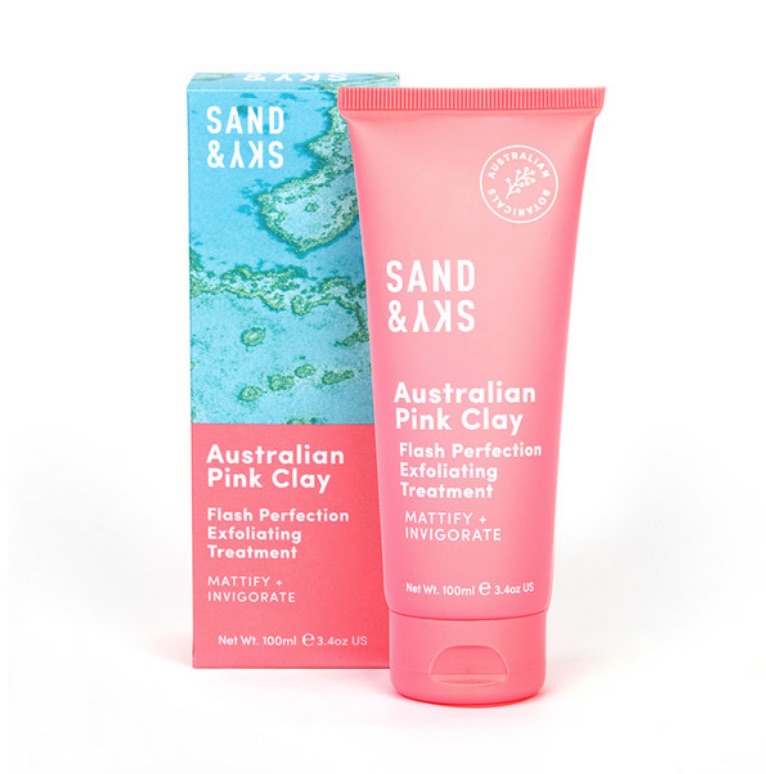 It's crazy that this exfoliating treatment had an 11,000-person waitlist, but the Wait. Is. Over. As I've mentioned before, my skin has been through a lot lately, so I'm excited to try this treatment that refines your pores (need) and gives your skin a boost of radiance (need. need. need). — Alyssa
7Glow Recipe Watermelon 24/7 Set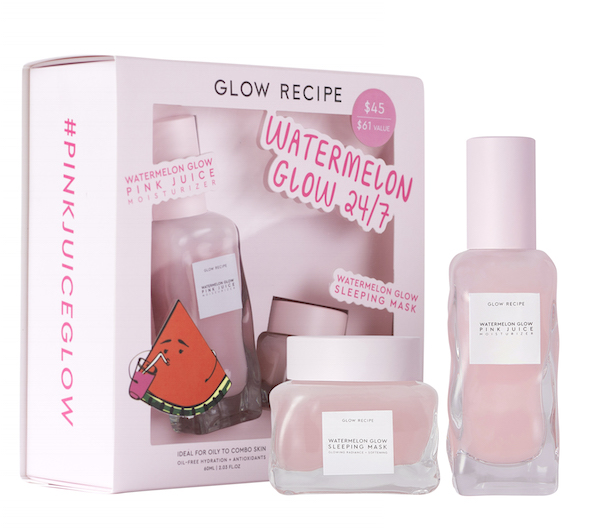 If you're a fan of Glow Recipe's watermelon products (the Watermelon Pink Juice Moisturizer and the Glow Sleeping Mask), this is a must-snag set, either for a skin care-loving mom for Mother's Day or for yourself. A summer-friendly skin care routine is going to be necessary soon, and this is a hot ingredient for it! — Marie
8Morphe High Impact Highlighter in Stardust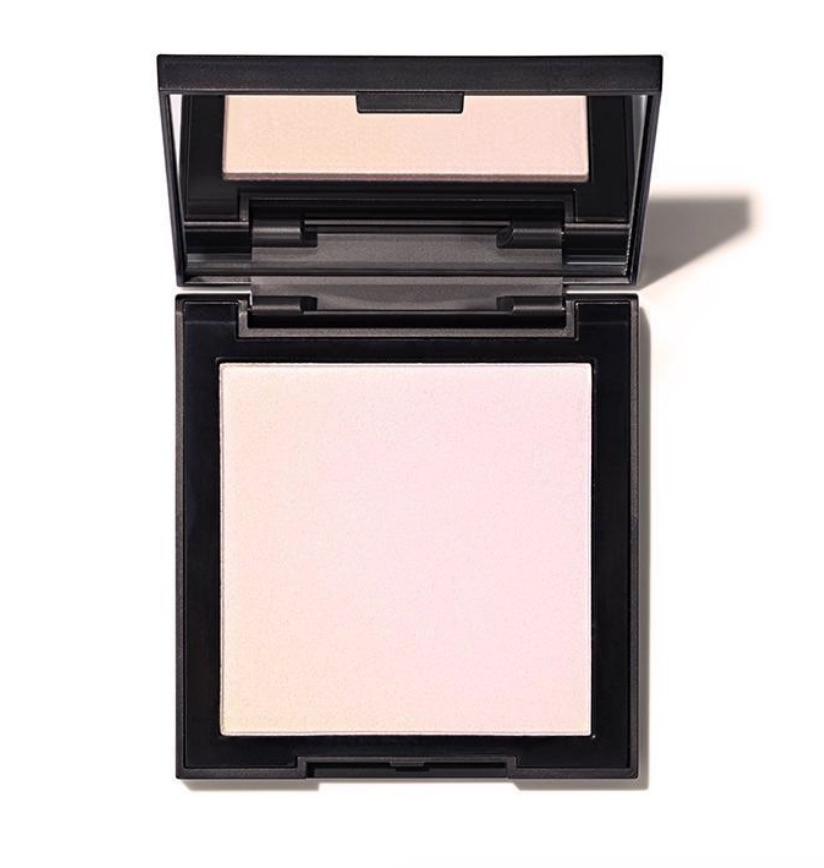 Morphe has been knocking out of the park with its latest launches, and these highlighters are no exception. Normally, I would go for the bronzy, golden highlight, but for some reason, the luminous, holographic-looking shade Stardust is really catching my eye. I can't wait to dust this all over my cheekbones, decolletage, and shoulders this summer. — Alyssa
9Urban Decay Beached Palette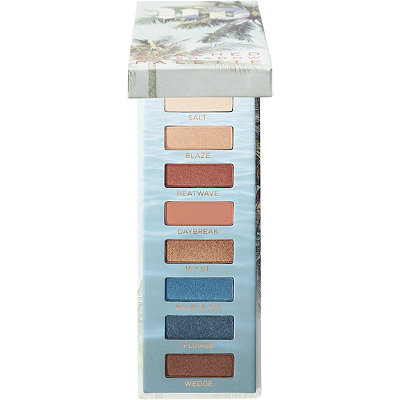 Oooh, this palette by itself has got me ready for summer. I'm about to buy a new swimsuit, a beach bag, and some flip-flops and lay out by the sun (only my legs). But that's not all. Urban Decay came out with an entire Beached collection at Ulta including lipstick, eye pencil, and bronzer, so start planning your trips to the beach now. — Marie
10Amazing Cosmetics Illuminate Eye Primer in Lavender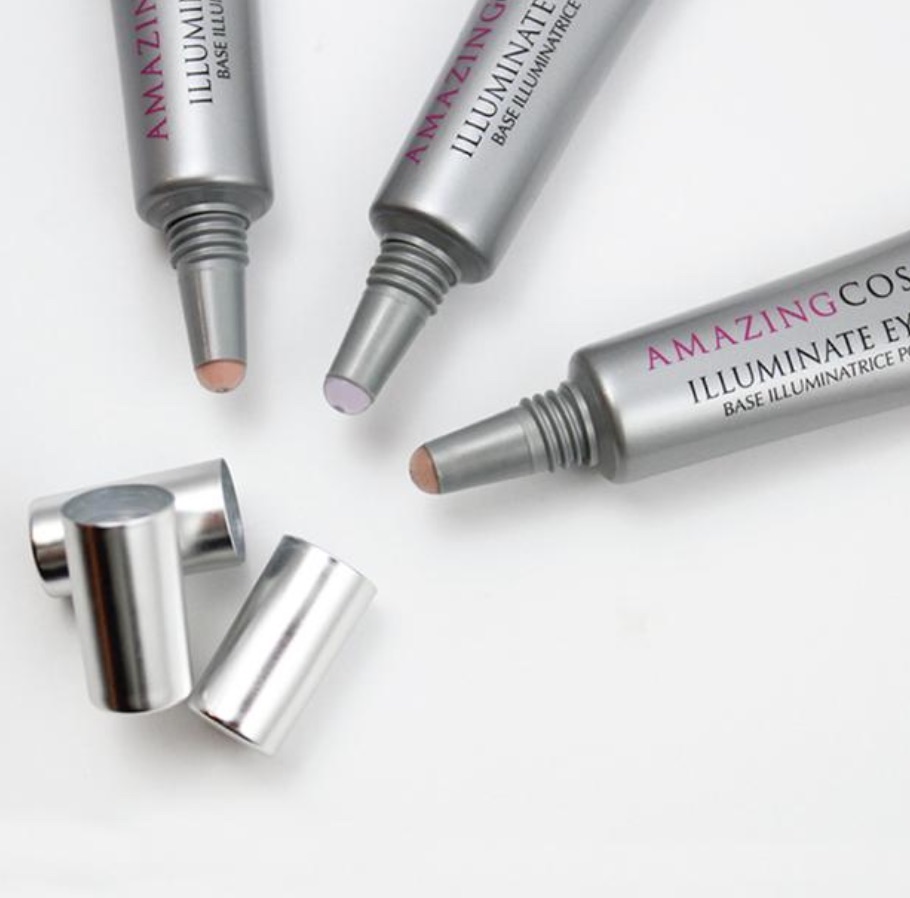 With summer almost here, I'm lusting over shimmery and vibrant shadows, so this new eye primer from Amazing Cosmetics couldn't have launched at a better time. I'm in love with the lavender shade, because not only does it look beautiful when worn alone, but it gives my shadows a gorgeous soft-focus filter look.  — Alyssa
11Giorgio Armani Beauty Neo Nude A-Line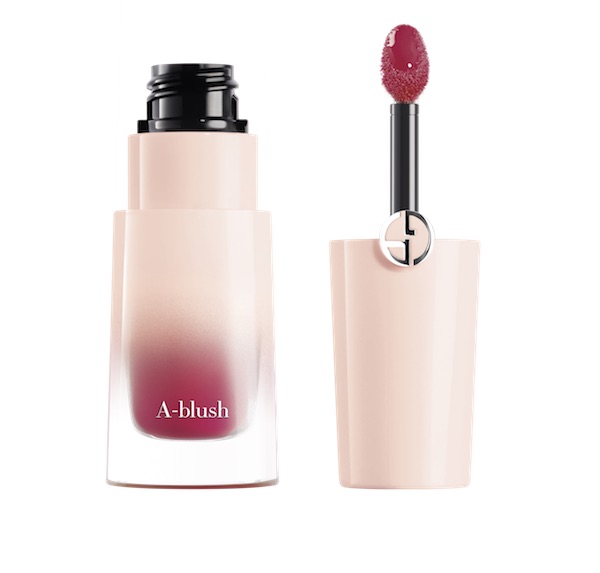 Armani Beauty's Neo Nude collection includes foundation powder as well as complexion-enhancing products. I'm a total blush girl, so those have my eyes first. I'm also excited to try the Ecstasy Balm, a new lip tint. — Marie
12ILIA Limitless Lash Mascara in After Midnight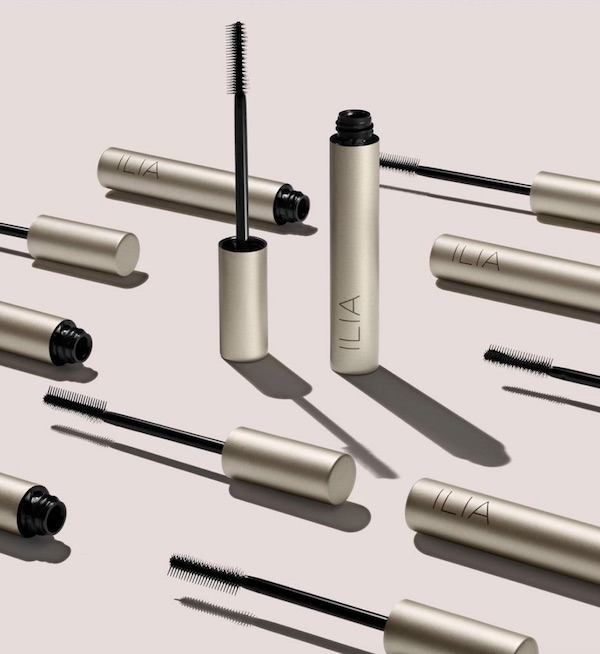 Mascara is my thing, so any time a new one launches, I'm ready to test it out. Ilia's new mascara, which is 99% natural, lifts, lengthens, and curls your lashes. What more could you want? — Alyssa
13Dear Dahlia Paradise Dual Palette in Strawberry Crush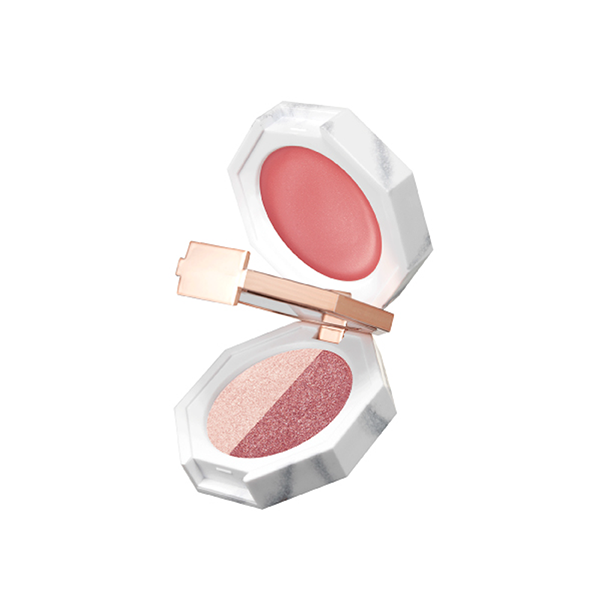 Dear Dahlia is one of my favorite K-beauty brands. (Its lipsticks are a big hit in the HG office.) These dual palettes the brand makes include both shadow and balm so you can do your eyes, lips, and cheeks in one go. This new Strawberry Crush shade is so *me,* I have to get my hands on it! — Marie
14Allies of Skin Multi-Nutrient Day Cream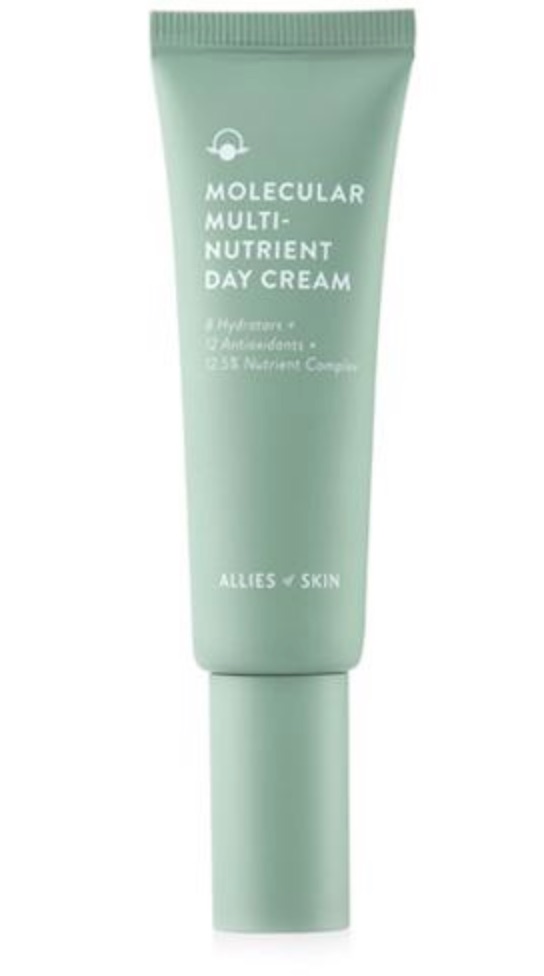 I'm always in the market for products that will help me with my dry skin, and this new day cream from Allies of Skin just might be what I need. Its concentrated formula gives your skin all the nutrients it needs to repair itself. Plus, it has moringa extract and marrubium stem cells, which protect your skin against environmental pollution (if you live in LA like me, you'll want this). — Alyssa
15Vichy LiftActiv Vitamin C Brightening Serum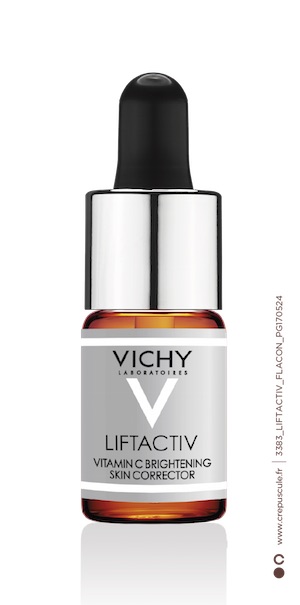 I KNOW, I have to use more vitamin C in my skin care routine, so this new serum from Vichy landed in my hands at an almost supernaturally perfect time. This is the famed drugstore brand's first-ever vitamin C product, and it has 15% vitamin C (which is significantly higher than many other skin care brands), plus hyaluronic acid, and the iconic Vichy Mineralizing Thermal Water — all ingredients that will bring my skin to LIFE. — Marie
16Farmacy Clean Bee Ultra Gentle Facial Cleanser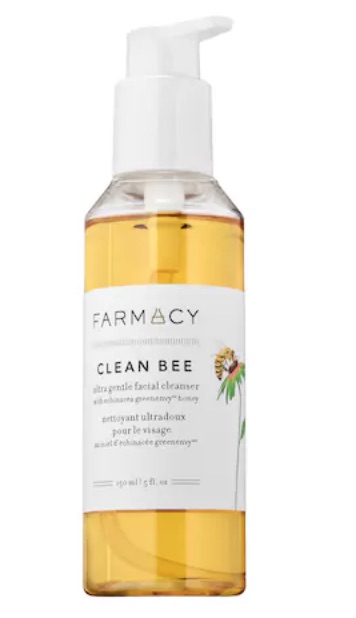 I love Farmacy's Honey Drop Moisturizer, so I'm super excited to add another product from the brand to my skin care routine. The new product is an ultra-gentle, soothing cleanser that gets rid of excess oil, impurities, and makeup while also giving your skin moisture with the honey and hyaluronic acid ingredients. — Alyssa
17Marc Jacobs Dew Drops Coconut Gel Highliner in Fantasy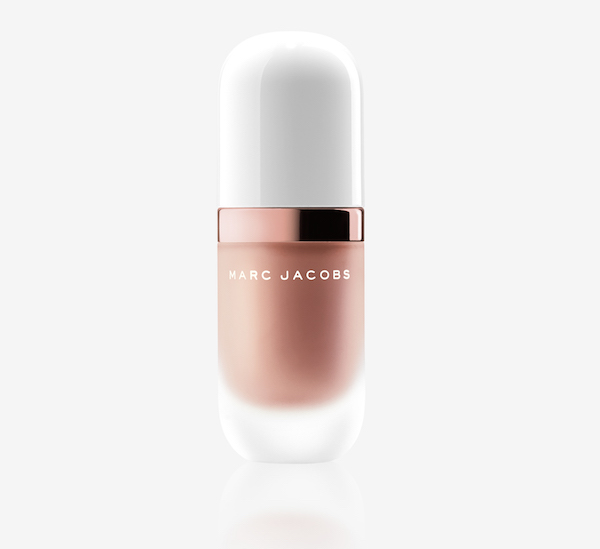 One of my all-time favorite collections is Marc Jacobs' Coconut line, and it just added some new-new including a Dew Drops shade called Fantasy. Let me play the Mariah Carey song of the same name while I slather this highlighter over my body. — Marie
18Laura Geller Nude Kisses Lip Hugging Lip Glosses in Coastal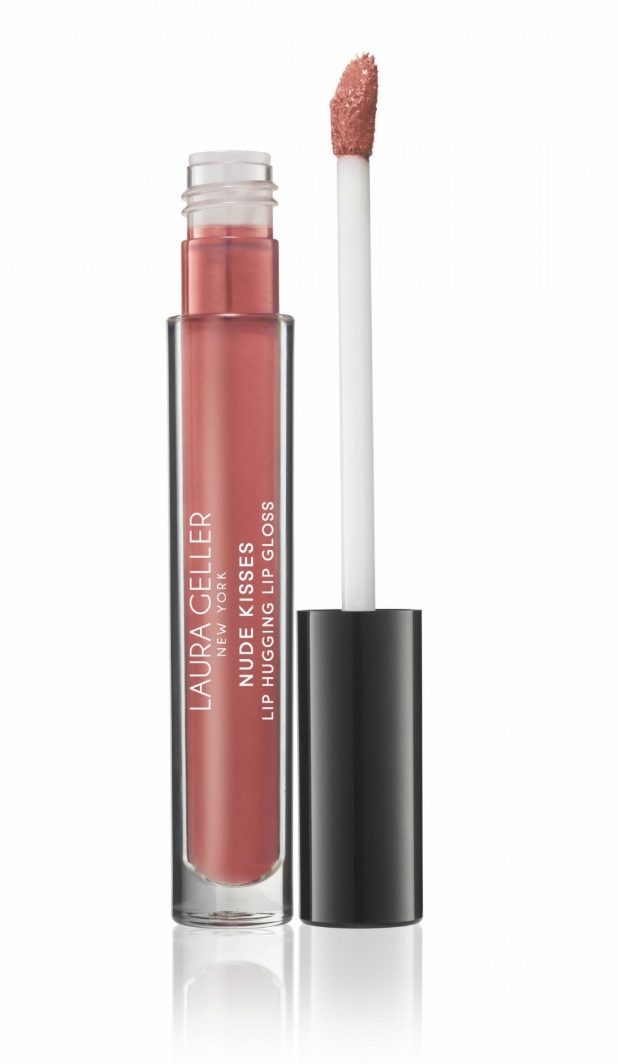 I'm a gloss girl, and I will be until the day I die. With summer almost in full swing, I'm ready to have glossy, plump lips. That's why I'm super excited about Laura Geller's glosses that come in every shade imaginable. The Coastal shade is really catching my eye! — Alyssa
19Biossance Mineral Sunscreen Squalane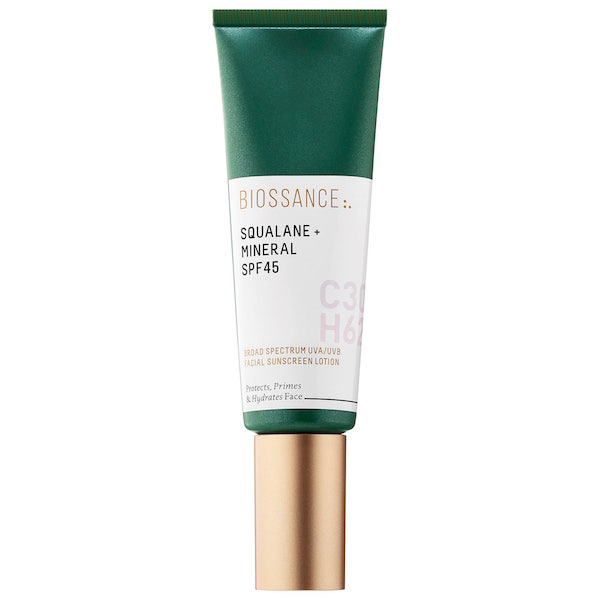 I love me the Biossance Squalane + Antioxidant Cleansing Cloths, and I'm stoked to finally have a Biossance sunscreen to add to my giant pile of sunblocks. (I'm very serious about sun protection, people.) — Marie
20TYPSY Two Drink Minimum Dual Tip Eyeshadow
Okay, but how clever is this name? I'm a sucker for puns, so I'm already sold. However, if you aren't easily swayed, the eyeshadow is actually waterproof and smudge-proof. And since you're getting two shadows in one, you can easily throw it in your purse, and switch up your look from work to happy hour. — Alyssa
21Laura Lee Los Angeles Nudie Patootie Palette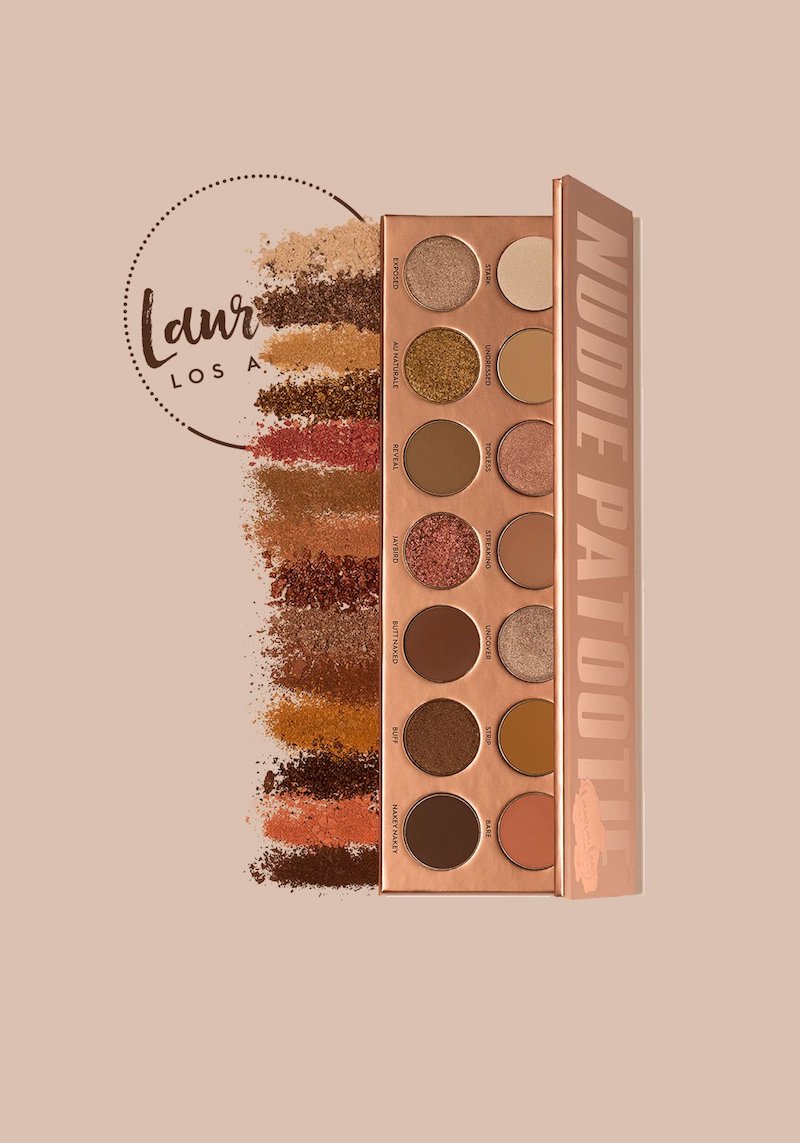 I love neutral eyeshadow palettes; I don't care if that's basic of me! I enjoy having something that I can use every day, which I plan on doing with the Nudie Patootie palette. It not only includes neutral eyeshadows that make me feel like myself, but it also has a few bold shades and pretty shimmer options that will allow me to play up my eyes and get creative with my looks. — Alyssa
22Beauty Bakerie Do It For The Graham Palette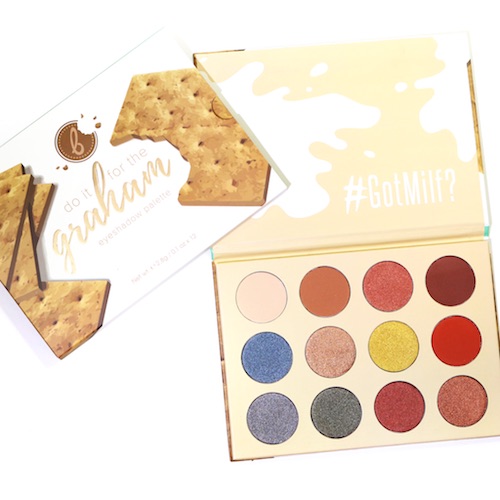 Okay, how freakin' adorable is this palette and its name? Again, I'm a sucker for punny names, and this one is super clever. This palette has everything you could possibly need, too. From 12 unique shades to choose from, you won't get bored with this palette. It has a nice range of neutrals, reds, blues, and it also comes in different finishes — matte, foils, and duo-chrome. — Alyssa
23Winky Lux White Tea Tinted Veil Moisturizer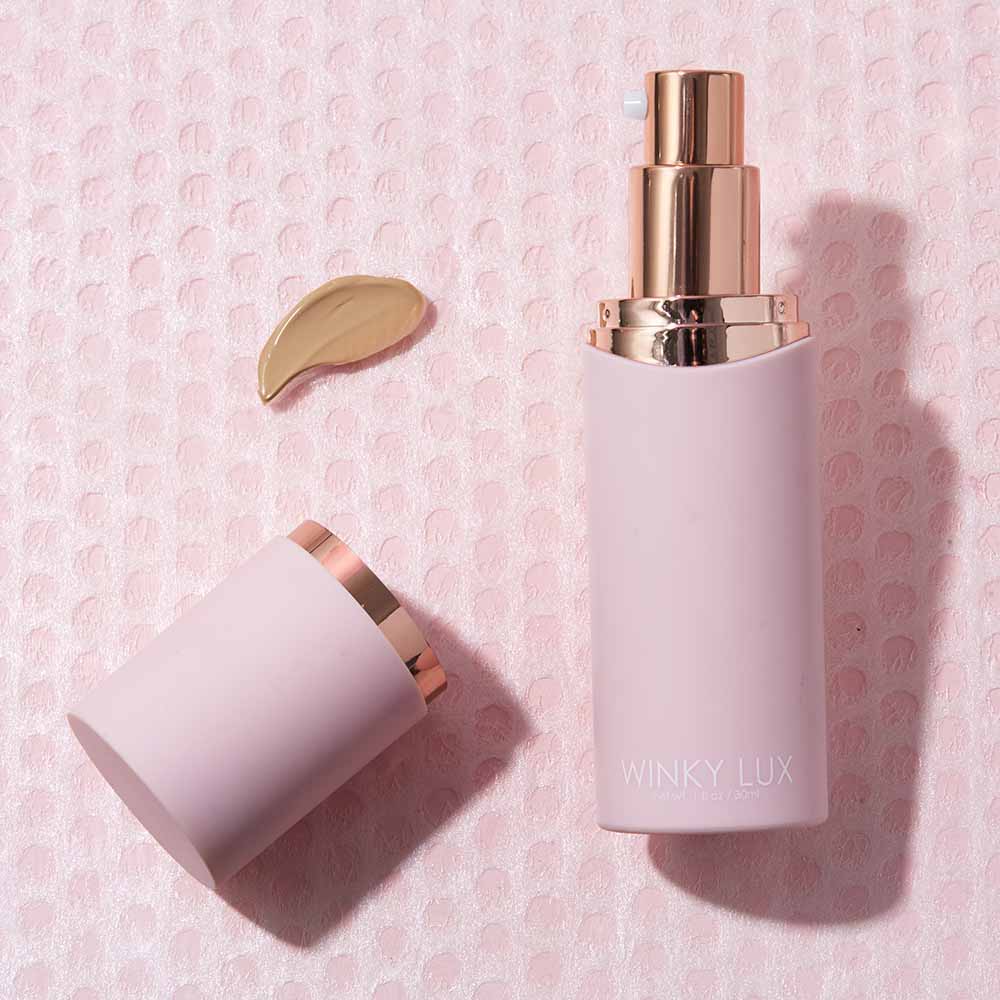 With the temperature warming up, my skin is telling me to ease up on the heavy foundations, so Winky Lux's lightweight tinted moisturizer couldn't have launched at a better time. It includes white tea and pomegranate extract, which helps to protect your skin, while vitamins A and E nourish it. Aside from all of those good-for-you-ingredients, the moisturizer also has SPF 30. We just hope Winky Lux expands its shade range, so everyone can try this magical product. Currently, you can purchase it in Fair, Light, Medium, Medium Deep, and Deep. — Alyssa
24EOS Shaving Cream for Sensitive Skin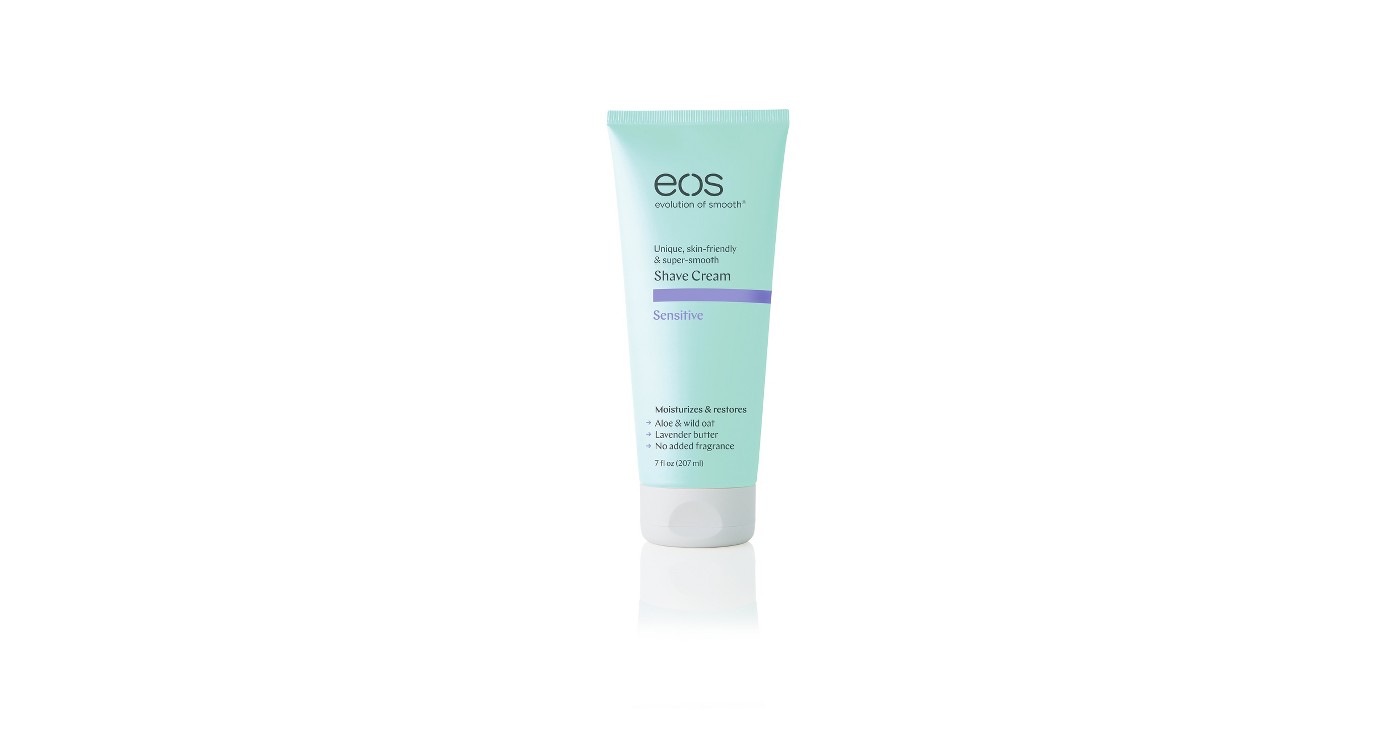 It's weird, I don't have sensitive skin on my face, but my body — especially my legs — can break out in little bumps. Sometimes I have issues with shaving where I get itchy afterward. I'm hoping this new sensitive shaving cream will be my savior. — Marie
25Sara Happ The Lip Scrub Sprinkles Red Velvet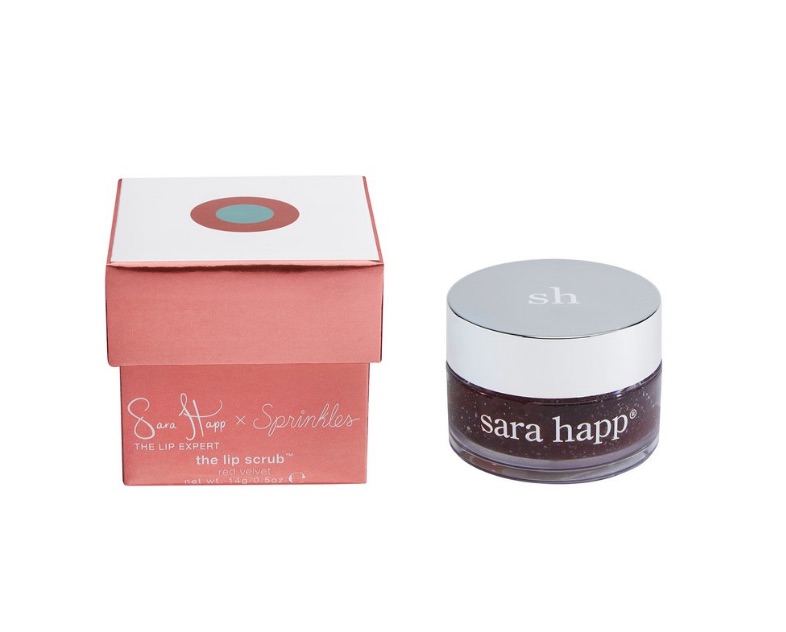 I say this time and time again, but Sara Happ is the godmother of all things lip care, but especially lip scrubs! Her scrubs are incredibly delicious, and if you're a red velvet cupcake fan like moi, you will be so excited to hear that she brought back the Sprinkles Red Velvet scrub. The collaboration with Sprinkles Cupcakes was a best-seller, and now the brands are working together on something even sweeter: 10% of proceeds will benefit Baby2Baby to help lil' ones in need! — Marie
In case you missed the last Beauty Bulletin, read it, here.