19 bomb-ass beauty products that launched this week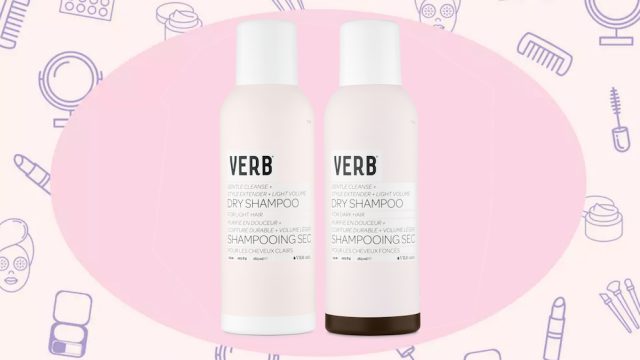 Overwhelmed by all the new beauty products that are out? Never fear, fellow makeup maven. HelloGiggles' Senior Beauty Editor Marie Lodi and Beauty Editor Alyssa Morin, will be rounding up all of the best launches from the week in one place — in our Beauty Bulletin! Check back at the end of each week to find out which releases we need to get our perfectly painted claws on.
1Goop Edition 04 – Orchard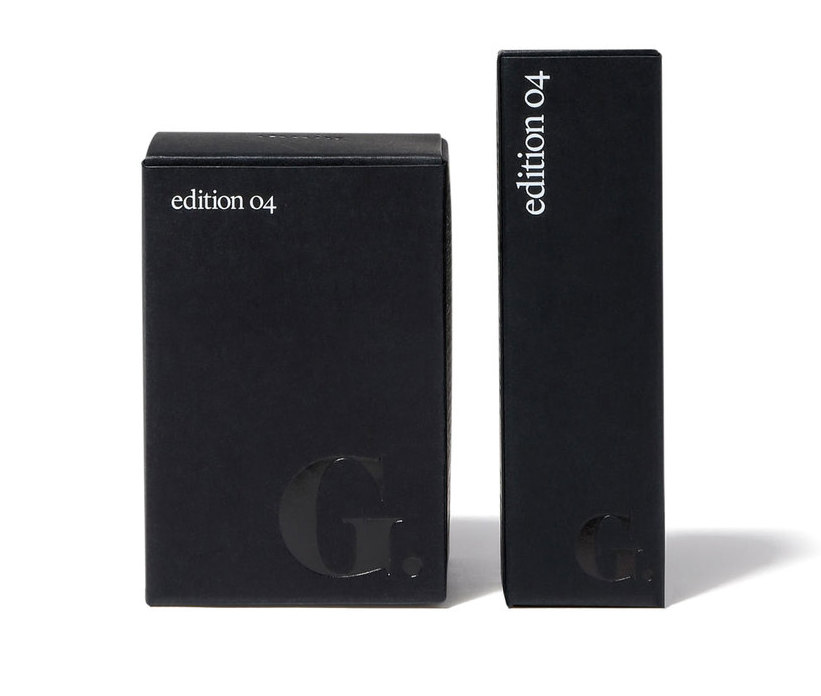 If you're in the market for a good spring-to-summer fragrance, you might want to consider the newest offering from our old pal goop. Edition 04 Orchard has notes of apricot, fresh hay, and dry earth — makes me want to wear a gingham dress and pack up a picnic, OKRR. — Marie
2OleHenriksen Truth Serum Starlight Mother's Day Edition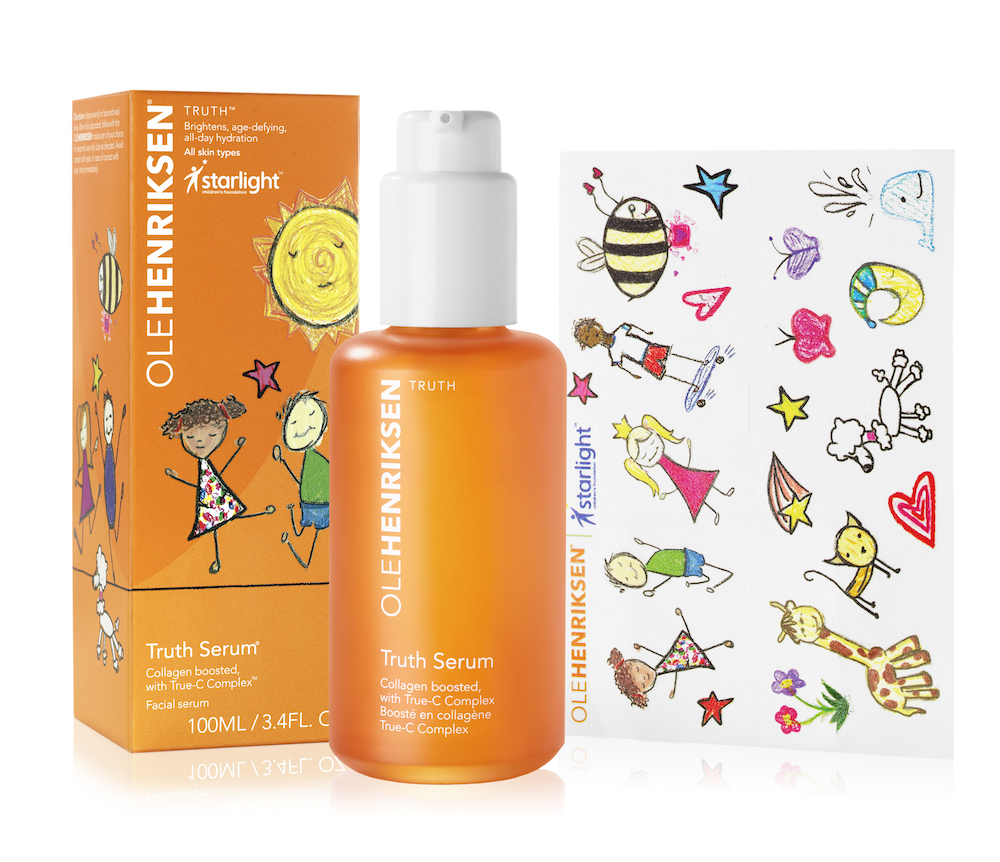 If you haven't figured out what to give your skin care-loving mom yet, look no further than this limited-edition serum from OleHenriksen. Not only will this give your momma's skin a boost since it has vitamin C and collagen, but this bottle gives back. The brand partnered with the Starlight Children's Foundation, and 10% of the retail price will go towards the organization. A serum that will make you look good and feel good? I can get behind that! — Alyssa
3Fresh Soy Face Cleanser – Limited Edition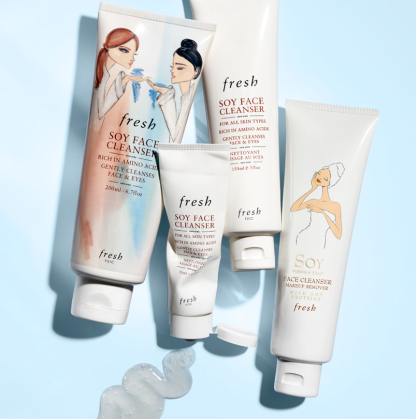 One of my forever fave face washes is Fresh's Soy Face Cleanser. It's gentle and always gets the job done. If you're also a fan, you might want to pick up this limited-edition version. It features artwork from Blaire Breitenstein, an illustrator from NYC. Think of how cute this will look in your bathroom cabinet! — Marie
4Urban Decay All Nighter Setting Powder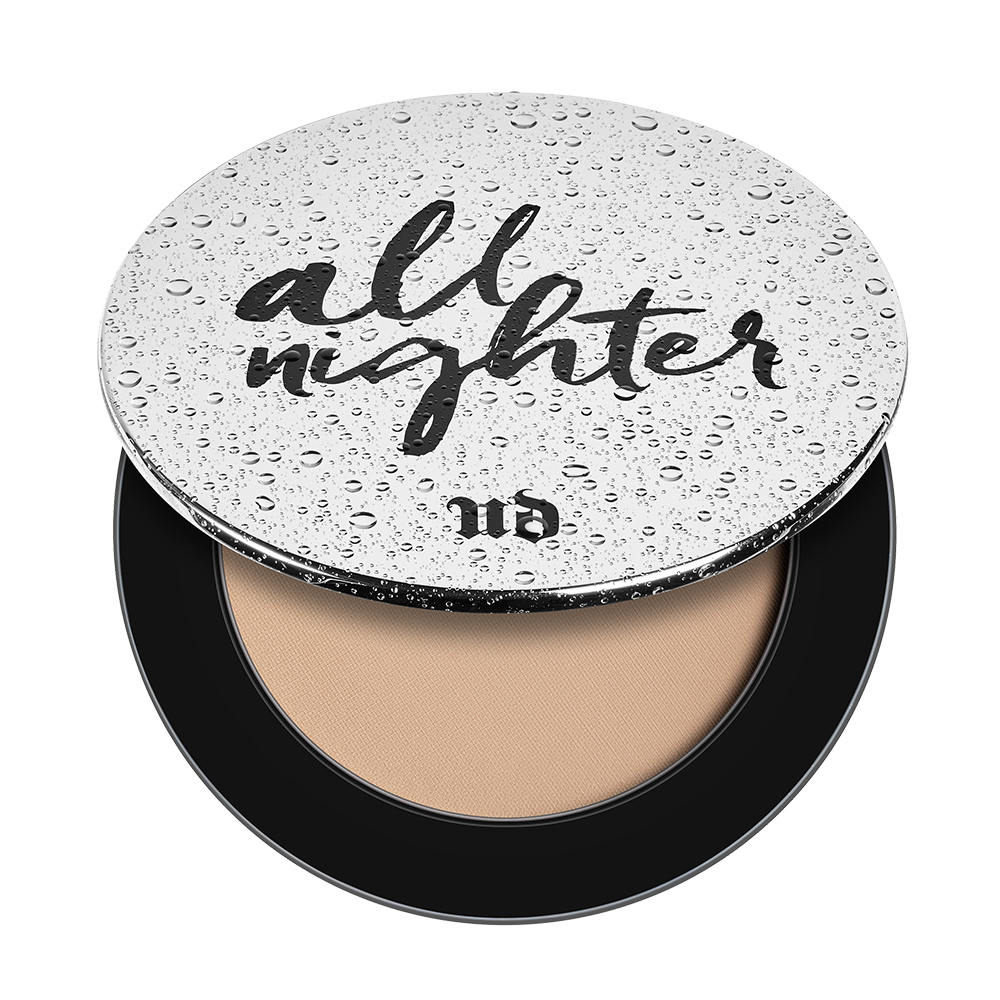 I've been a fan of Urban Decay's All Nighter Setting Spray since high school, so I was super excited to learn that they launched a powder version. With it already feeling like summer in LA, my makeup can use all the help it can get. So not only will I be using my setting spray religiously, but Urban Decay's new powder will be a lovely addition. Plus, it has a waterproof matte finish and a just-applied effect, so I can kiss greasy-looking makeup goodbye this summer. — Alyssa
5Goldfaden Skin Balancing Mask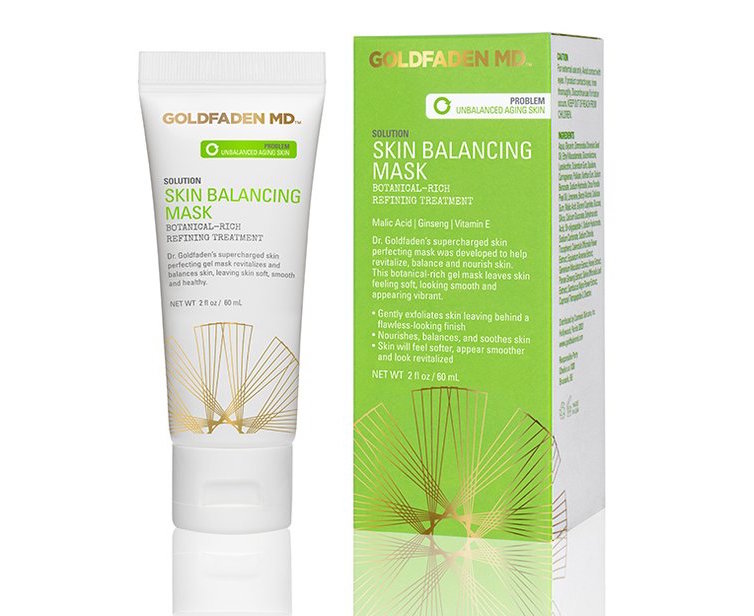 I'm about to keep it real right now. I've been SO lazy with my evening skin care routine and have just been using micellar wipes. Yes, me, the senior beauty editor, has been single cleansing, NOT double cleansing as per usual. Quelle horror! This new balancing mask from Goldfaden is going to save me and my skin, I just know it. — Marie
6Tarte Chrome Paint Shadow Pots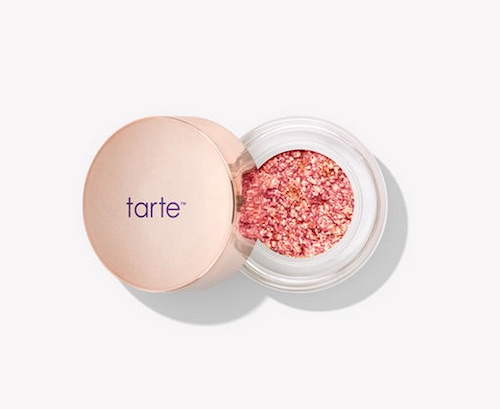 Ever since Tarte launched its Chrome Paint Shadow Pots, I've been obsessed. The Park Ave Princess (one of its beloved makeup shades) is my fave. However, one of Tarte's newest shades, the rose gold Frosé, is about to take the number one spot. With summer approaching, I want to add sparkle and pops of color to my eyes, and these shadows are the perfect addition. — Alyssa
7Verb Dry Shampoo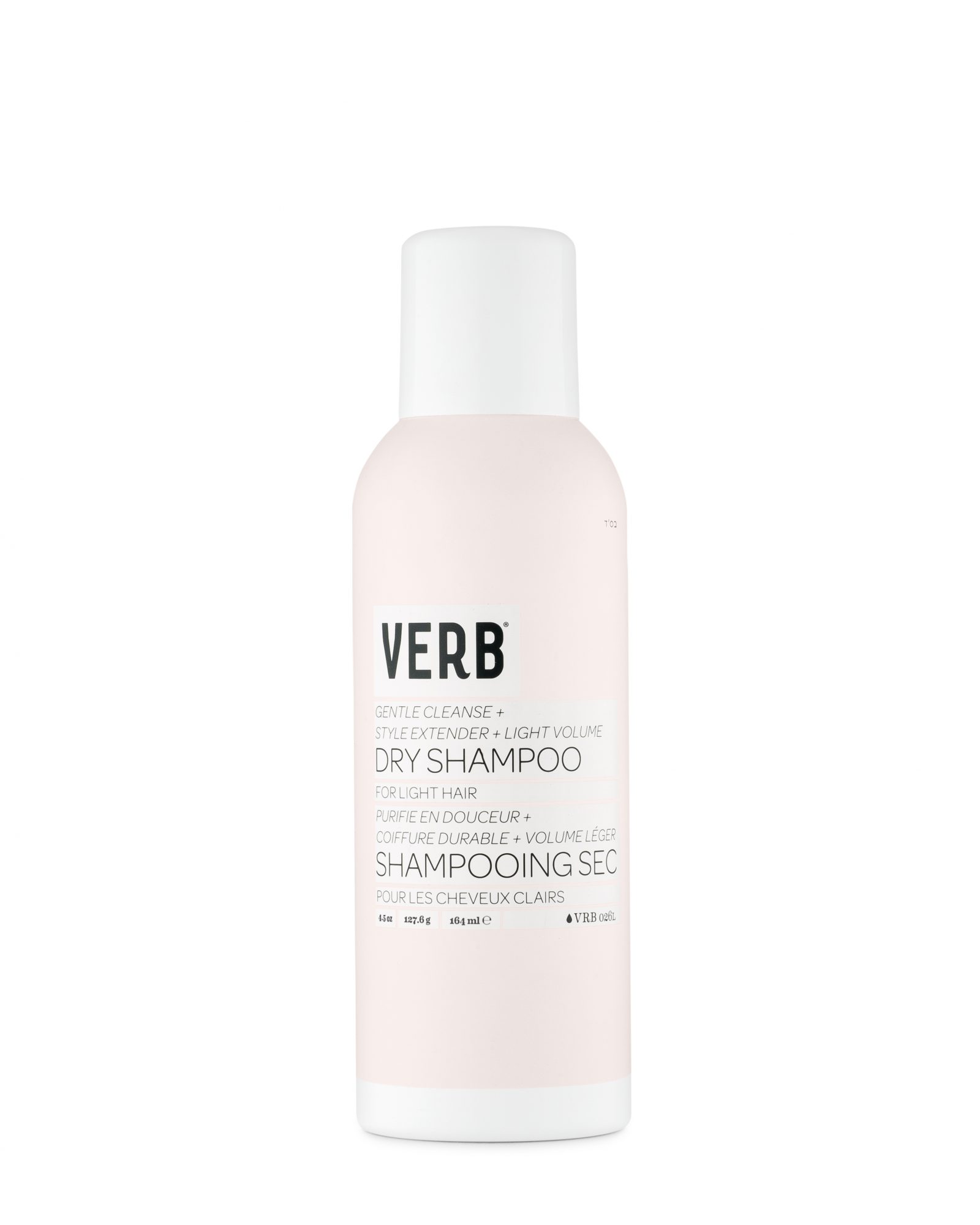 People have been going wild over the hair care line Verb, and the waitlist for its dry shampoo had over 5,000 people on it at some point. That's a whole lotta people with dirty hair, OK?! I love a dry shampoo and can't wait to try this one. Plus, Verb's products are USA-made, cruelty-free and sulfate-free with no parabens. Choose from either Dark Hair or Light Hair. — Marie
8Milani Cosmetics Rose Face Oil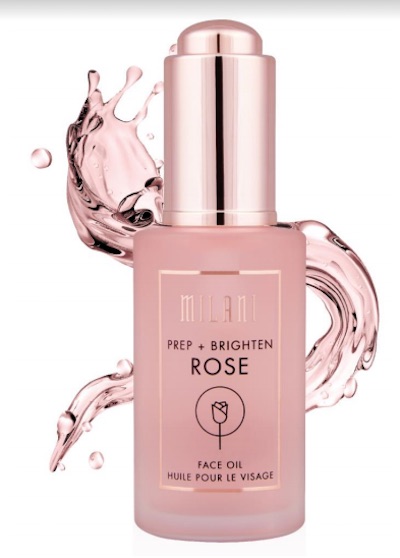 Have you ever seen a more beautiful package for a drugstore face oil? I sure haven't. Milani launched its Rose Face Oil (you can use it on your hair and body, too!), which has a custom blend of vitamin C, sunflower, apricot kernel, sweet almond, and crambe abyssinica oils. It promises to brighten, balance, and hydrate your skin for a youthful, dewy glow. Even better? Milani launched a Camellia Face Oil ($14), a Rose Blush Palette ($13), and a Mother's Day Bundle ($22) that comes with the palette, rose oil, and makeup bag. — Alyssa
9Marc Jacobs Somewhere, Anywhere Set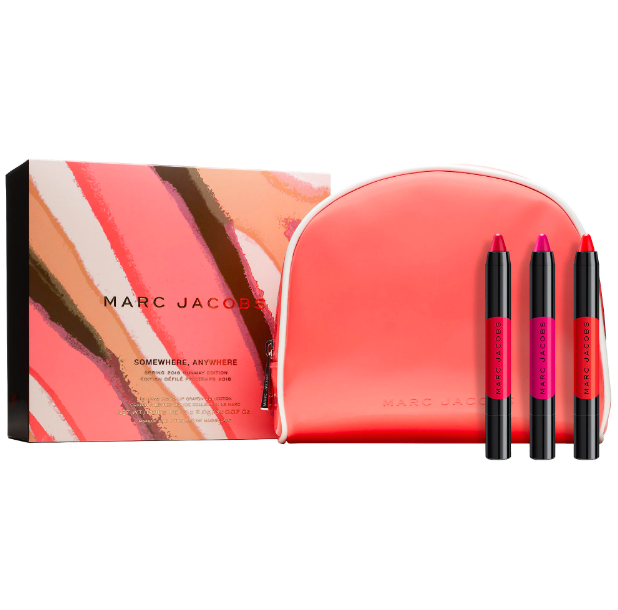 I got a PR sample of this sent to me, and when I pulled out each lipstick, a breathless whimper came out of my mouth. A set of bold lip colors just for me?! (Macaulay Culkin Home Alone voice.) These crayons go on silky smooth and have the most gorgeous pigment. I'm just head over heels with this set! — Marie
10Rimmel Magnif'eyes Eyeshadow Palette Colour Edition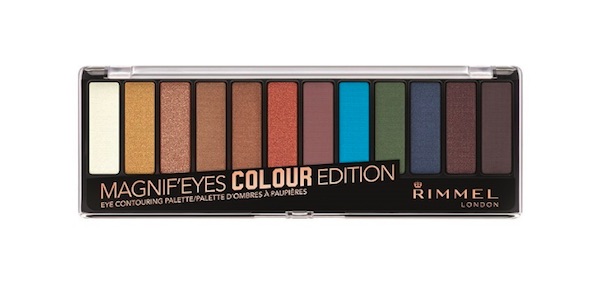 Rimmel created one of the most electrifying eyeshadow palettes. With bold blues, sultry purples, and metallic rose gold shades, I'll never get bored with this 12-shade palette. For $7.99, it's definitely worth trying, especially if you're an eyeshadow person like me. — Alyssa
11China Glaze Shades of Paradise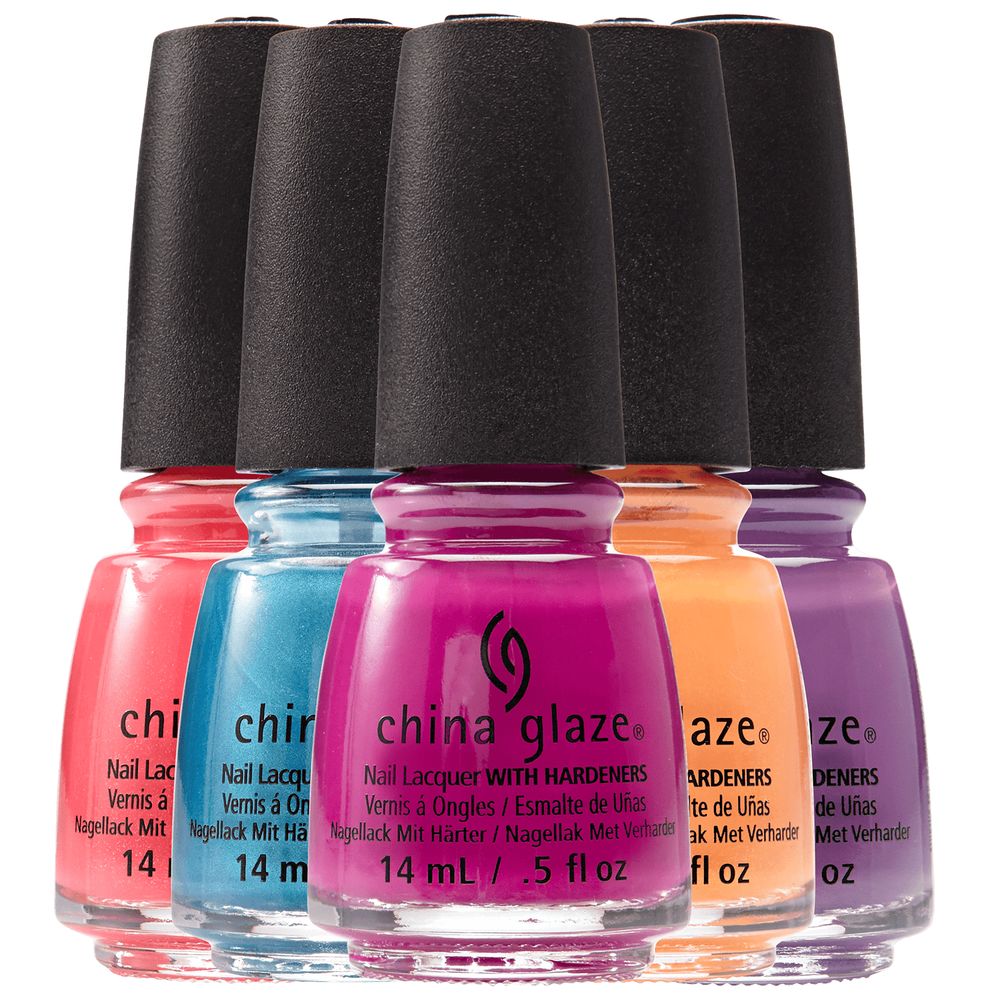 Summer is always a good time to experiment with my nail color (even though I'm usually in summer-like colors throughout the year, ANYWAY) but China Glaze's new collection makes me want to book a tropical vacay. That blue shade is especially giving me a serious case of wanderlust. — Marie
12NYX Shimmer Down Lip Veil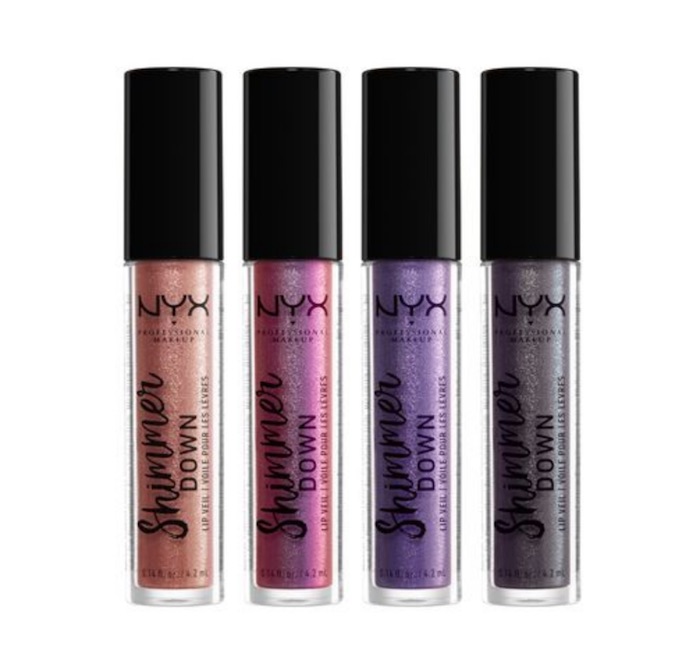 Get your lips glowing with NYX's new Shimmer Down Lip Veils. With 12 vibrant shades to choose from (my fave is the holographic Pink Pong shimmer shade), you won't get bored with your summer looks. If lip glosses aren't your thing, NYX also came out with two Strobing Creams ($16 each), four Glow Liquid Boosters ($17 each), and two neutral (but not boring) eyeshadow palettes ($22 each). There's a little something for everyone. — Alyssa
13OSEA Black Algae Flash Mask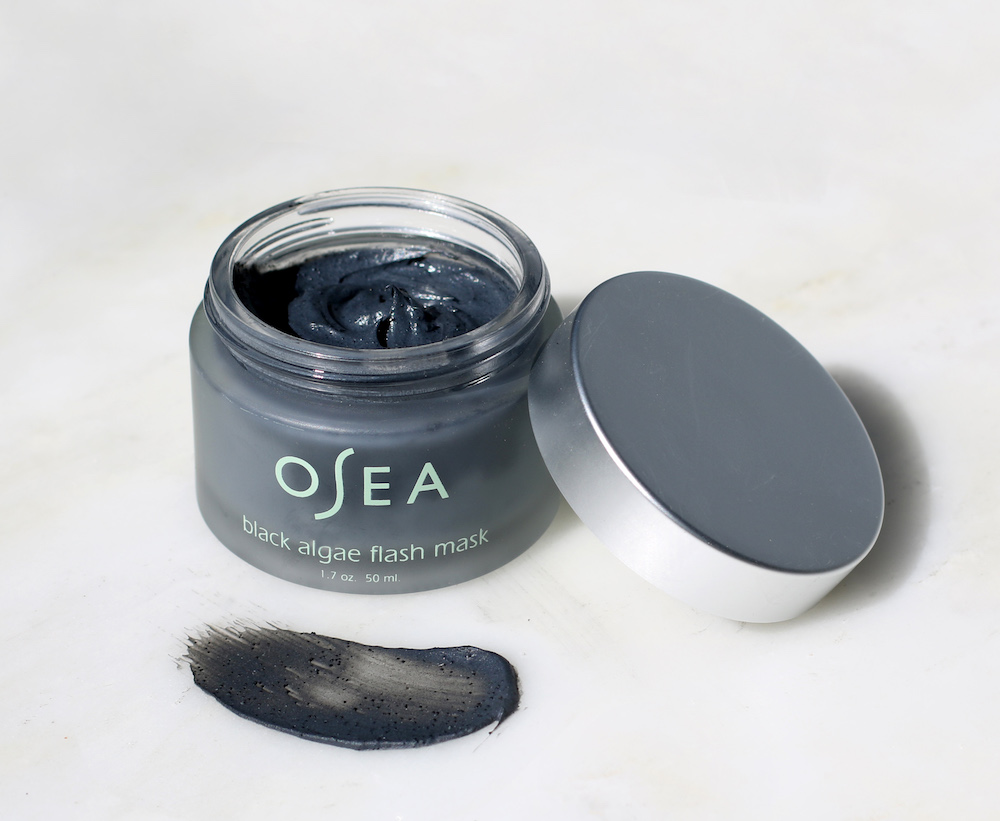 I've become a huge OSEA fan — so much so that any time someone wants to talk about my skin care routine, I can't help but fawn over the brand. It's a problem, but a good one (I think). But back to why we're here: OSEA launched a 2-in-1 detoxifying and exfoliating mask that packs a serious punch. You'll notice a brighter and smoother complexion after one use. However, there's one downside. If you have sensitive skin, you'll wanna steer clear. *crying emoji* — Alyssa
14 Alterna Haircare Caviar Resort Sun Reflection Shine Spray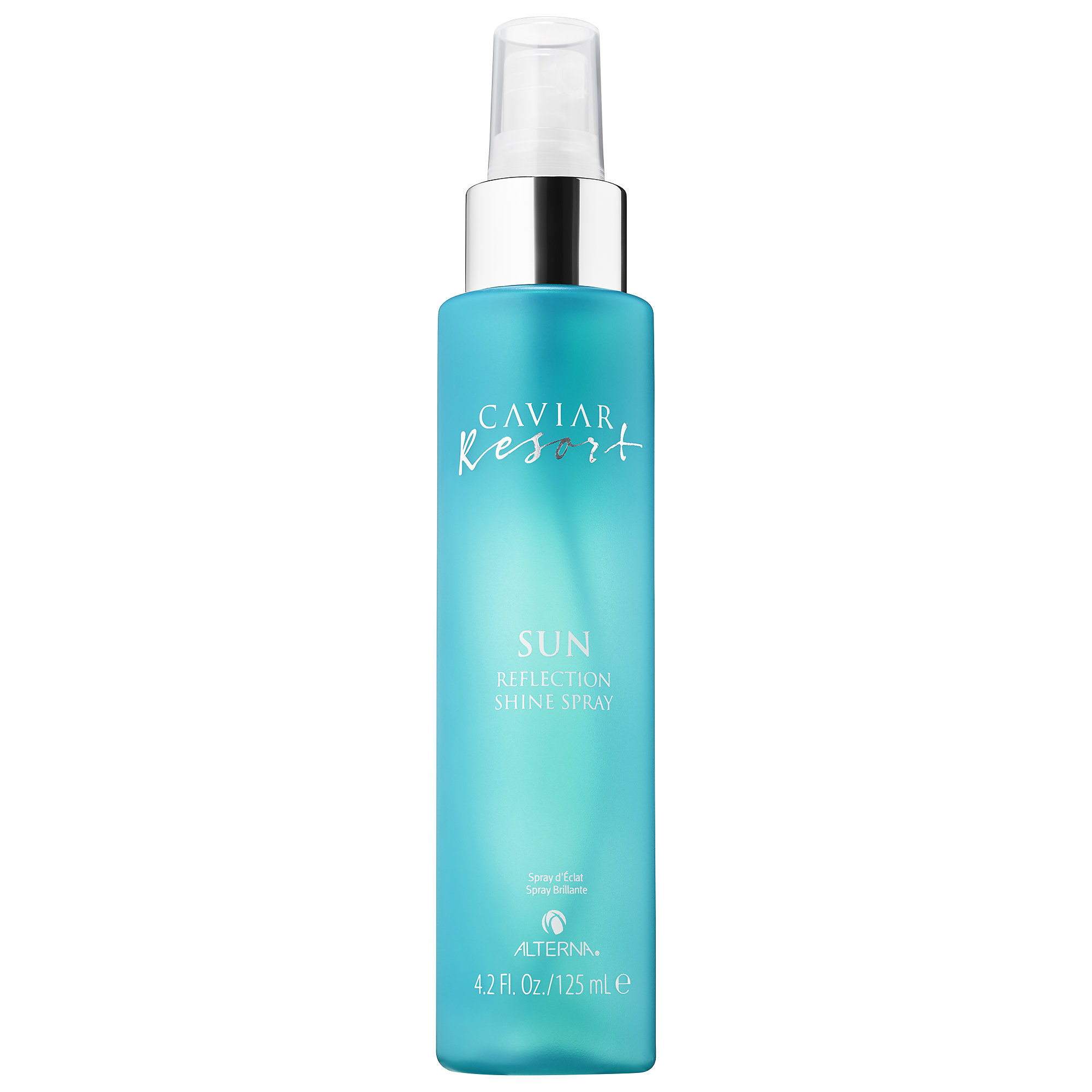 Now that my hair is super processed, I'm always looking for good hair products that can help save it from the elements. It's hard being a fake blonde, people! I love Alterna's Caviar line (this Anti-Frizz oil is a fave), so I'm excited to add this spray to my summer beauty regimen. It helps protect against the sun, pool, and saltwater, so I can relax by the pool stress-free. — Marie
15Huda Beauty Obsessions Eyeshadow in Gemstone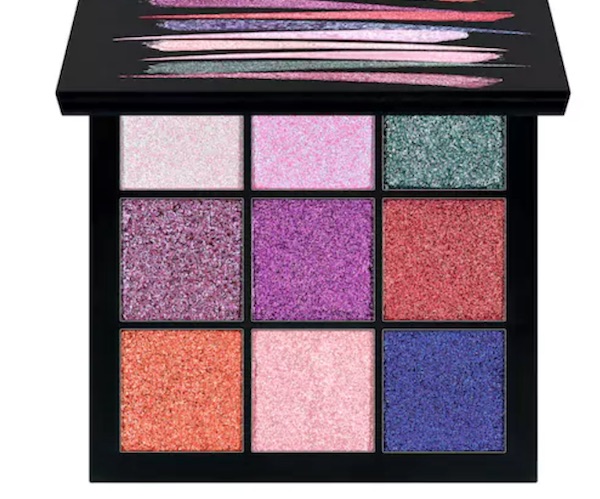 I've been obsessed with jewel-toned shadows lately, and Huda's Gemstone palette couldn't have launched at a better time. It's the perfect size, too. I can easily throw it in my purse or take it with me while I travel. Even though emeralds and blues are my jam right now, I'm also loving the Coral palette. The different shades of reds, oranges, and rose golds will come in handy this summer when I want to spice up my looks. — Alyssa
16Coco & Eve Like A Virgin Hair Masque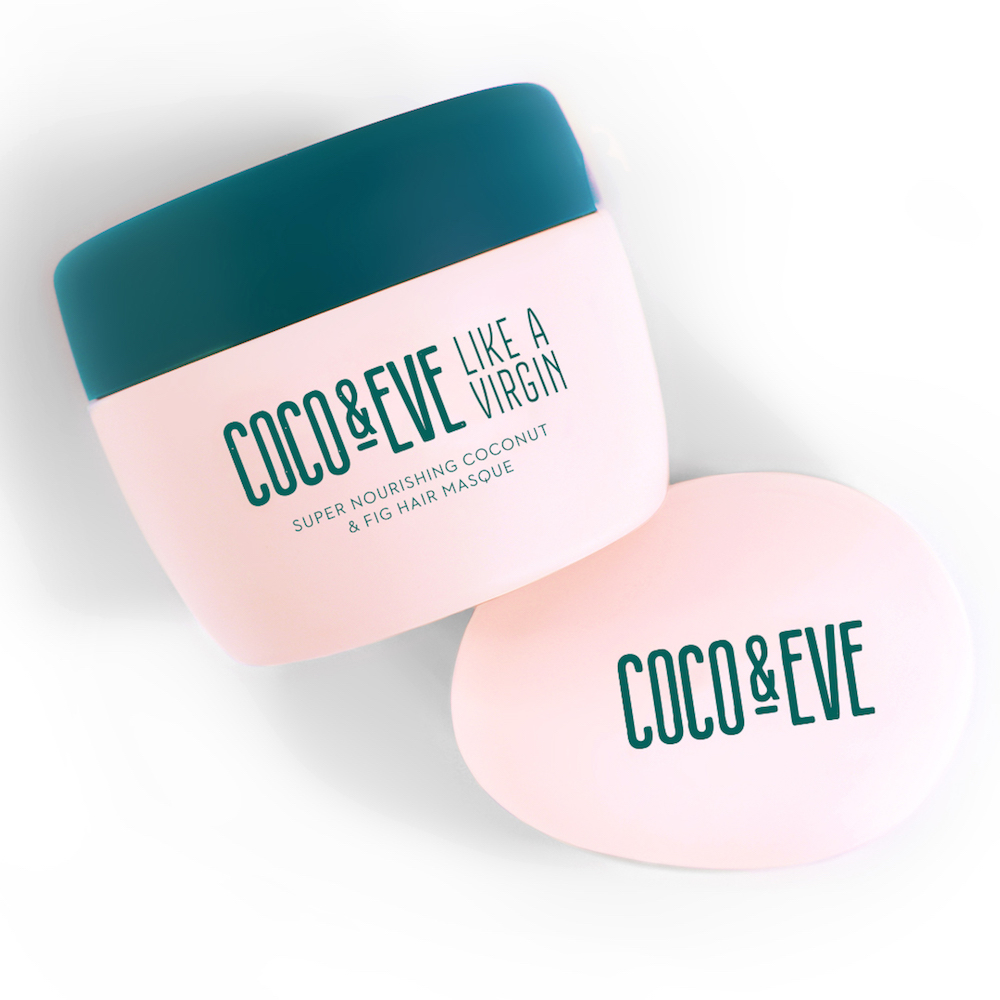 I dare you to not start singing Madonna's classic song while reading the name of Coco & Eve's new hair masque (it just launched at Revolve and ASOS). Aside from its cheeky name, the masque will help restore dry, damaged hair, improve its texture and shine, and hydrate it while also treating split ends and taming frizz. It will give your hair new life in 10 minutes. And since we all have 10 minutes to spare, it's really a no-brainer to try this out when your hair could use some TLC (like mine!). — Alyssa
17Urban Decay Lightbeam Palette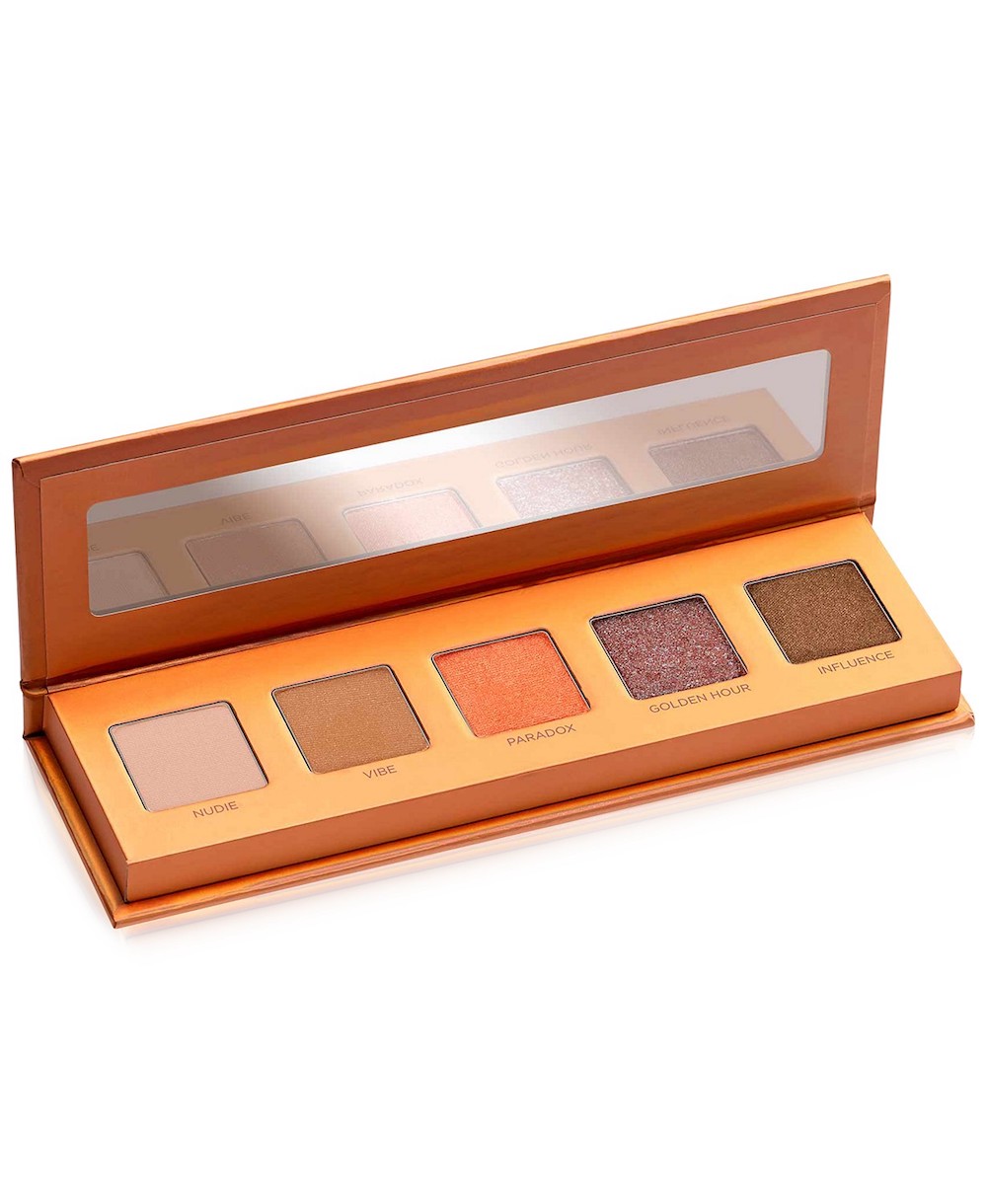 This is probably my favorite eye palette that Urban Decay has launched in a long time. The shades are so unique, yet they're totally wearable. The Golden Hour shadow in the 5-shade palette is my favorite. Immediately, my eyes gravitated towards that color, because of its burnt red hue that has a hint of green shimmer. It's truly mesmerizing. — Alyssa
18Morphe 8H Hi-Fi Sculpt and Shimmer Highlight and Contour Palette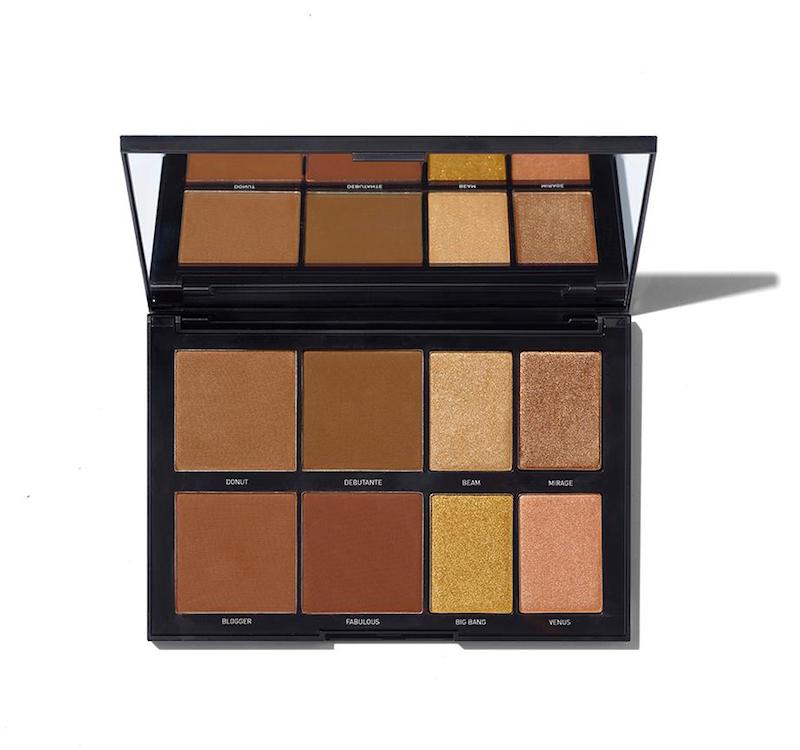 With two different contour palettes to choose from, you can create a subtle or high-drama contour. The 8H Hi-Fi Sculpt and Shimmer palette is great for tan to deep skin tones, while the 8L Lo-Fi palette ($25) is best for fair to medium skin tones. And since these palettes are filled with bronzer and highlight options, you know I'll be traveling with this all summer long. — Alyssa
19The Mane Choice Tropical Moringa Restorative Spray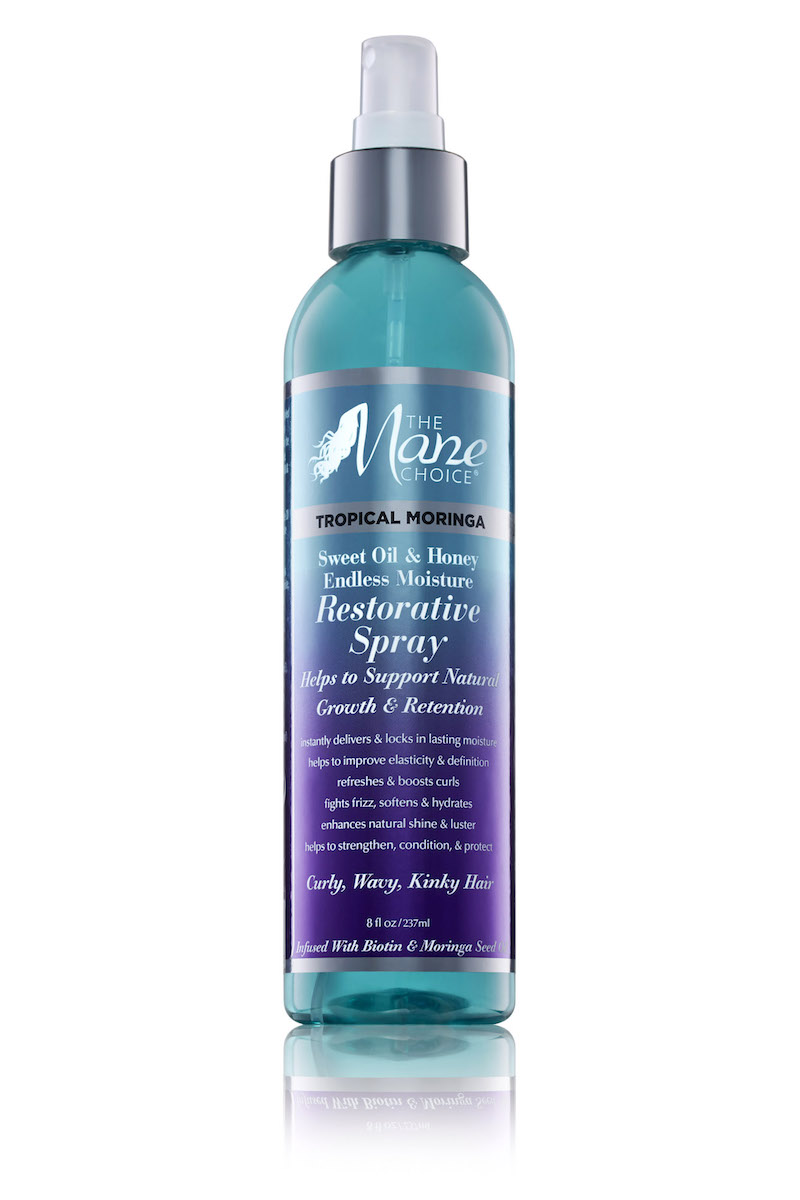 The Mane Choice launched a collection with the on-trend Moringa Oleifera Seed Oil as its main ingredient. TBH, I really just like the word "moringa" because you have to write my last name in order to spell it (I know, this is 3rd grade-level immaturity). Aside from this collection having a similar name to mine, the Restorative Spray is a stand-out for me. It's a quick way to add moisture to your hair throughout the day since it's formulated to re-hydrate, define, and re-shape your hair. — Alyssa
In case you missed the last Beauty Bulletin, read it, here.