This beauty brand teased a Universal Monsters lipstick line, and our horror-loving hearts hope it happens
It looks like fans of the Universal Monsters franchise will soon be able to get their claws on some seriously spoooooky lipsticks.
LASplash Cosmetics dropped a sneak peek on Instagram of what appears to be liquid lipsticks bearing the likeness and names of classic movie monsters. Specifically, the ones featured in Universal's Monsters series, and the timing couldn't be more perfect since Universal is rebooting the franchise, with The Mummy, which stars Tom Cruise, kicking off the series. Dracula, The Wolf Man, and The Creature From the Black Lagoon are set to join the lineup. This new reboot is being called the Dark Universe movie series.
The cruelty-free indie brand does appreciate a gorgeous Gothic and supernatural Victorian aesthetic, so we think this is a match made in…the coffin?
The pic LASplash teased shows five frosted tubes, and it looks like this collection includes a green, a nude, and some other shades representing the various stages of a bruise.
These lipsticks will be a graveyard smash!
The packaging features posters from the original films, so instead of the 2017 undead Egyptian babe Sofia Boutella, Boris Karloff (who plays Imhotep and Ardath Bey) adorns the tube inspired by The Mummy. The actor was no stranger to a makeup chair, but ol' Boris wasn't exactly a beauty icon.
Then again, the creature from the Creature From the Black Lagoon DOES have a perfectly pillowy pout, and Dracula's brows were definitely on point. Of course, the Bride of Frankenstein was a total Betty. Okay, maybe there's something to this monster beauty thing!
We hope the Dracula lipstick is bite-proof.
Reboots can be a touchy subject, but these monster tales have captured the imaginations of horror buffs for over a century, so we have high hopes. We're shivering with antici…pation for the releases of both the creature features AND the lippies.
Elsa Lanchester's lips tho.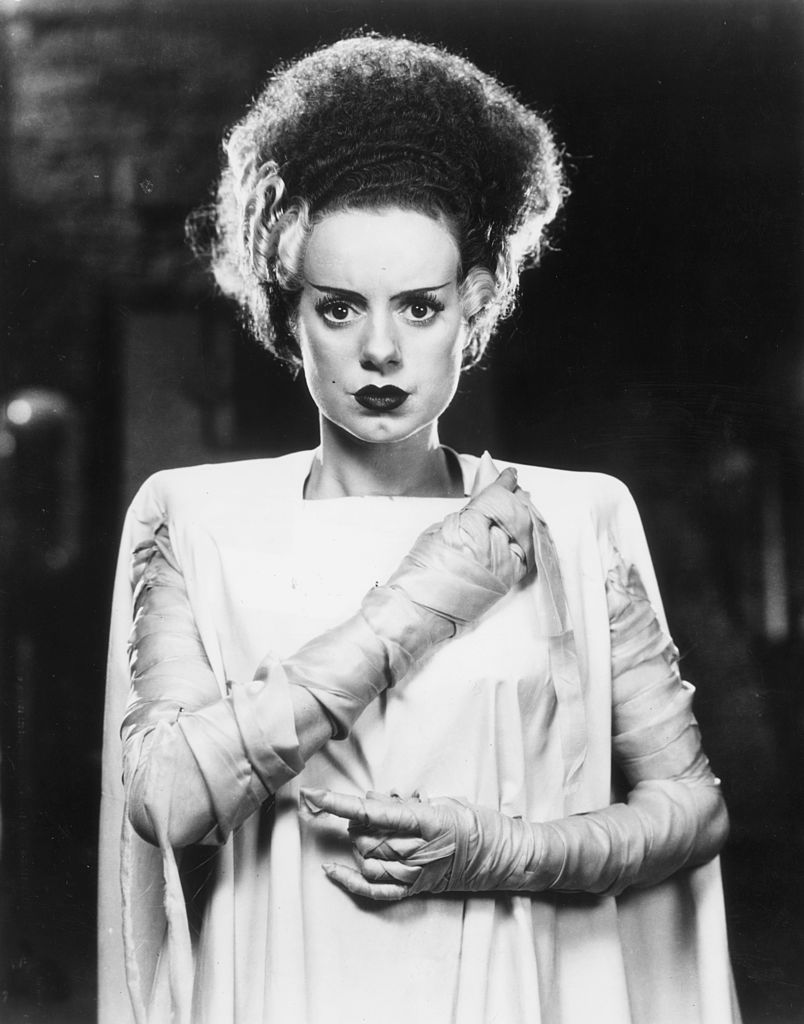 Keep an eye on LASplash's social media for more teasers. As always, we'll be sure to keep you updated as we learn more about the lipsticks and any other releases that will be available on lasplashcosmetics.com.