Beauty bloggers had the most ultra-glam sleepover with Mariah Carey for her MAC collection launch
For many of us, the flurry of snacks, gossip, and escapism that are essential to sleepovers become rarer to find as we get older. However, when you reach a certain level of fame all the rules are thrown out the window.
The iconic Mariah Carey premiered her MAC collection of lush cosmetics by throwing a huge, ultra-glam sleepover party with some of our favorite beauty bloggers. The Instagram photos of the event confirm that the singer and reality television star is living all of our teenage dreams.
The newest Mariah Carey x MAC beauty launch is every makeup junkie's dream. There's a lot of shimmer, gold encrusted details, and it's almost too pretty to use. So, it was no surprise that the legendary singer threw one fancy, diamond-studded sleepover on Saturday night. It was a boudoir-themed slumber party, to be exact, and many of the biggest beauty names mingled with a pink-clad Mariah.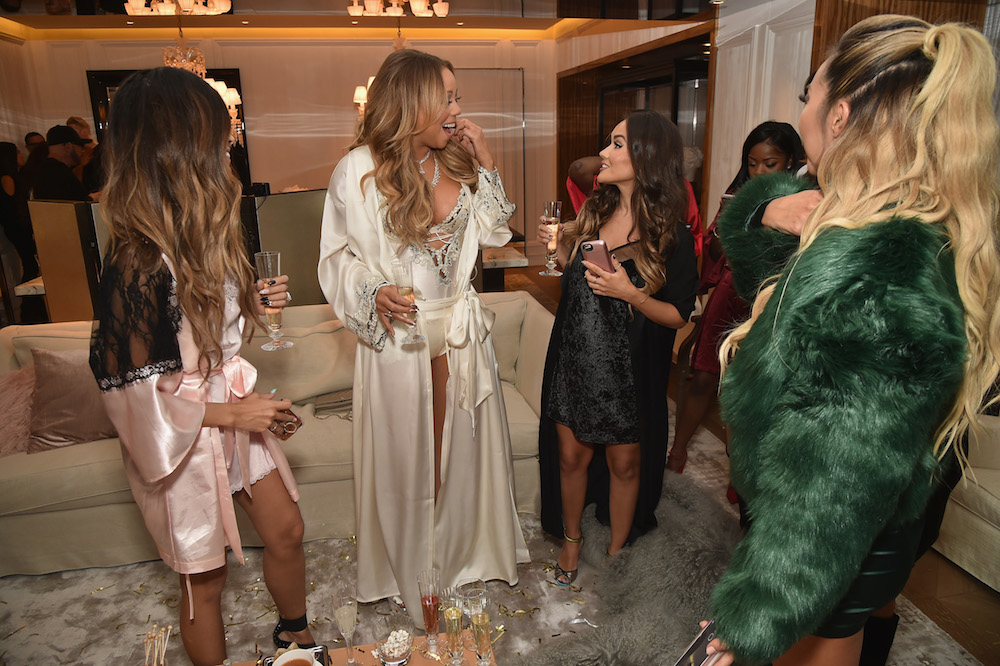 YouTube influencer Patrick Starr was one of the many guests. He looked just as fabulous as Mariah in a glam fur coat and silver top.
The combination of Mariah's sparkling diamond jewelry and Patrick's shimmery outfit makes the two an ideal pairing of sleepover pals.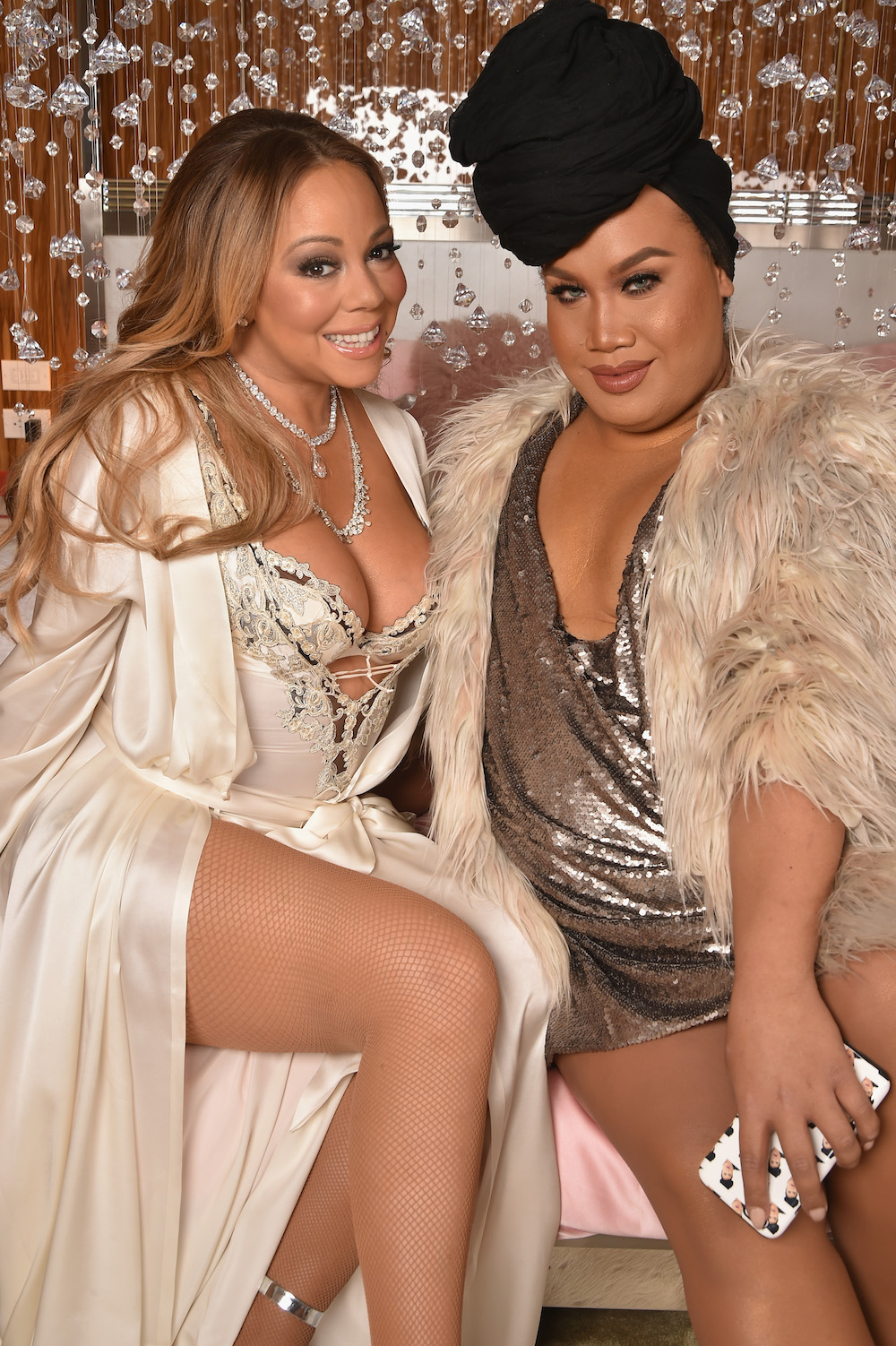 The PUR Cosmetics partner Jade Marie was also there in the ranks of perfectly contoured slumber party attendees.
That choker is truly doing the most.
The Youtube and Instagram famous Patricia Bright even cuddled up to the iconic singer for a short FOMO-inducing video.
They both came fully prepared for a luxe sleepover with their rich satin robes.
The two of them have almost identical loose curls in this photo.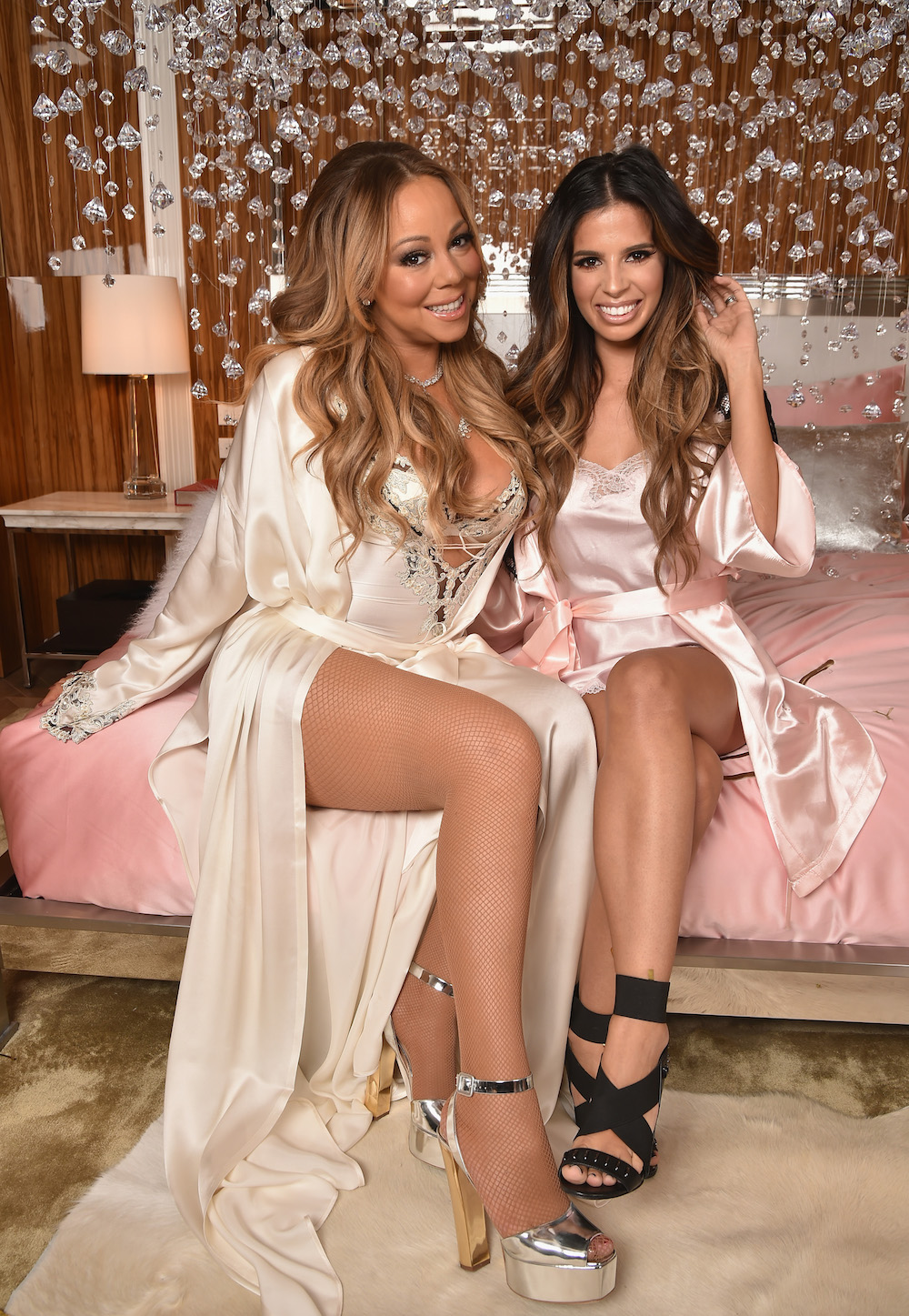 Laura's makeup look and hair choice made her seem like Mariah's twin.
Of course, in true Mariah Carey fashion, the party included some well-lit, glam photos of the starlet going solo.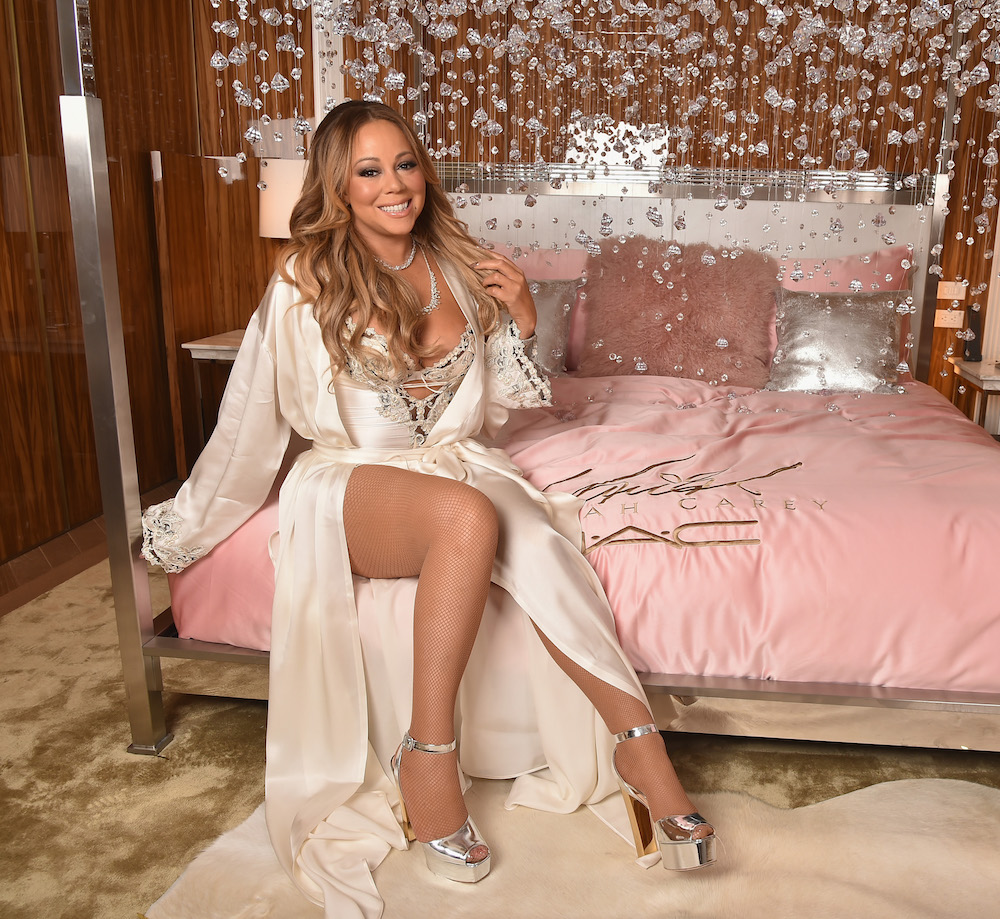 Hopefully, when all of us enter senior year, we'll be invited to the cool parties. But in the meantime, we'll be setting our alarms on December 8th for Mariah Carey's MAC collection launch.
However, MAC Select Obsessed, Devoted, and Pro members can shop the line now!