Beauty blogger transforms into both Hillary Clinton and Donald Trump in this CRAZY makeup look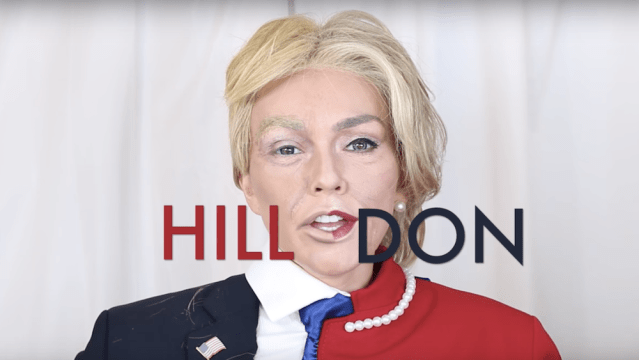 Whether you're voting for Hillary Clinton or Donald Trump, one thing is certain about the election: it's been stressful. To lighten the mood, YouTube vlogger Kandee Johnson wowed us with her latest makeup look by transforming into both presidential candidates. Yes, she turned herself into "Hill Don," as she hilariously dubbed it. Kandee pulled off both looks, and the resemblance is uncanny! We seriously can't take our eyes off her YouTube video, and — let's just say — she has taken her magical beauty talents to a whole new level. In case you need a reminder, this is the blogger who transformed into a Ken doll, so yeah, this makeup look is CRAZY good.
"Democrat versus Republican. Hillary versus Donald. We have come together as one person because nothing says fun like turning your face into two of the most loved people in the country," she jokes in her video's intro.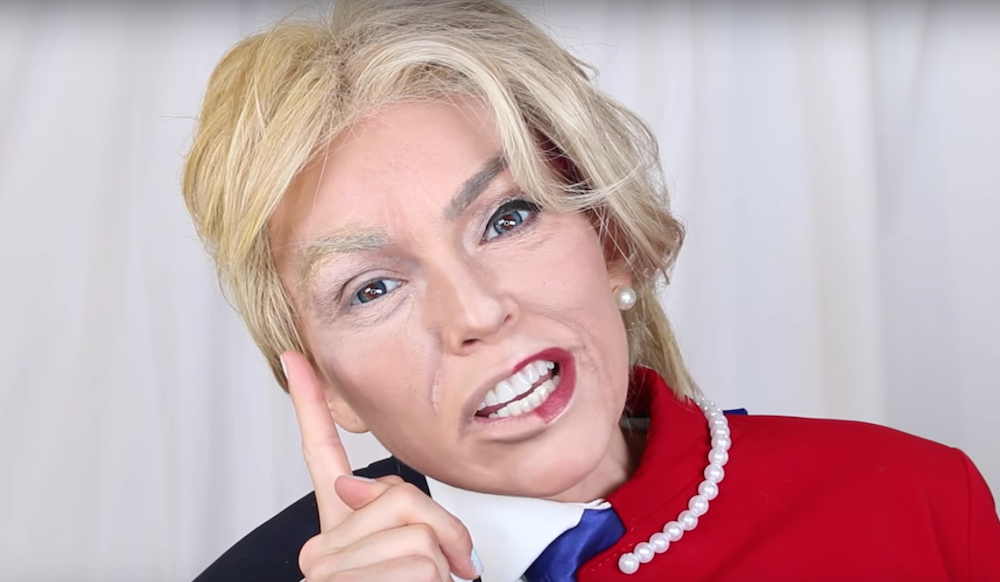 But seriously, how amazing are Kandee's makeup skillz? I mean, she paid attention to every detail, including Donald's bold, bushy brows.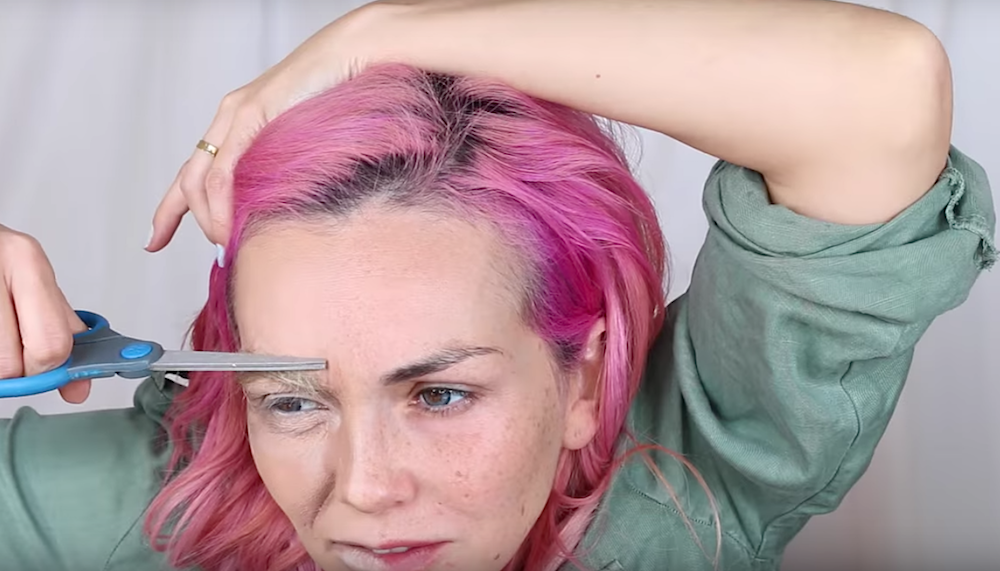 The beauty influencer explains, "I know this political stuff is getting a little heated, nervous, upset, [and] I thought what a better way to lighten the mood than to turn myself into it with a costume look."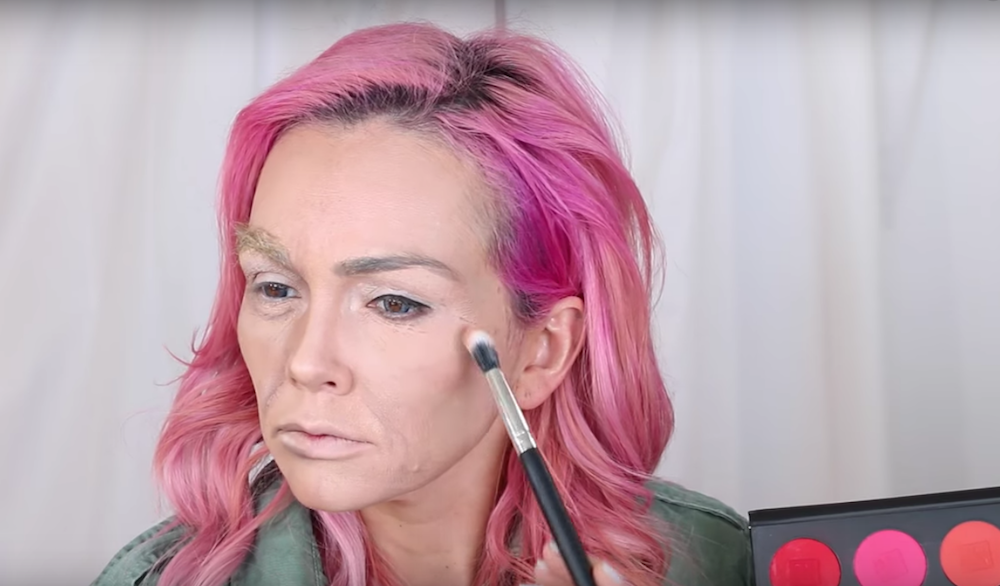 We're still wondering how she managed to find a wig with both Donald and Hillary's hairstyle combined? Maybe, she worked her wizardry on that as well!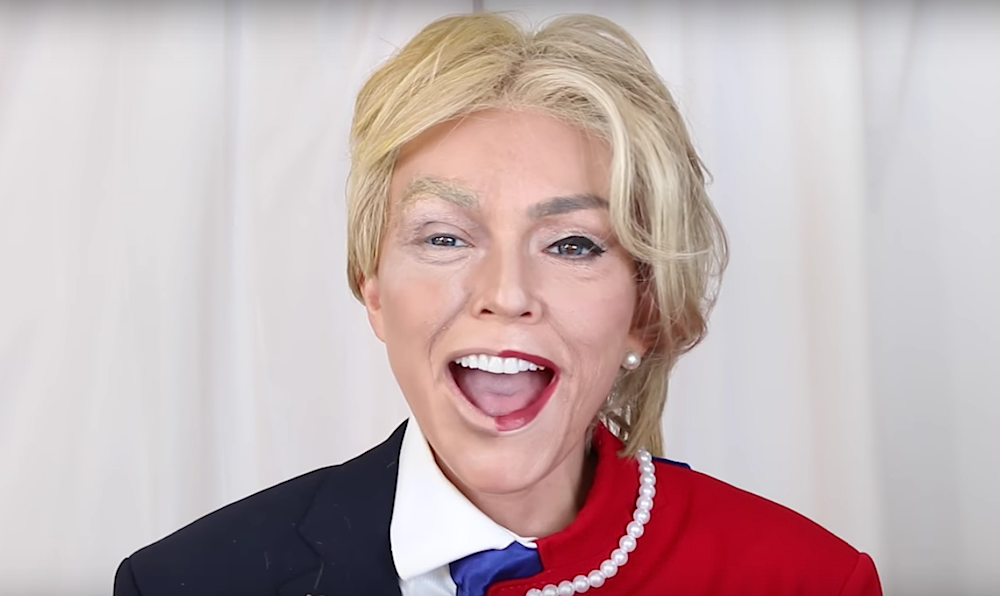 The best part about Kandee's latest post? She made the same exact transformation video in virtual reality! She gives her followers a closer look at the behind-the-scenes moments. She's the first beauty person to ever do it, according to the beauty maven herself.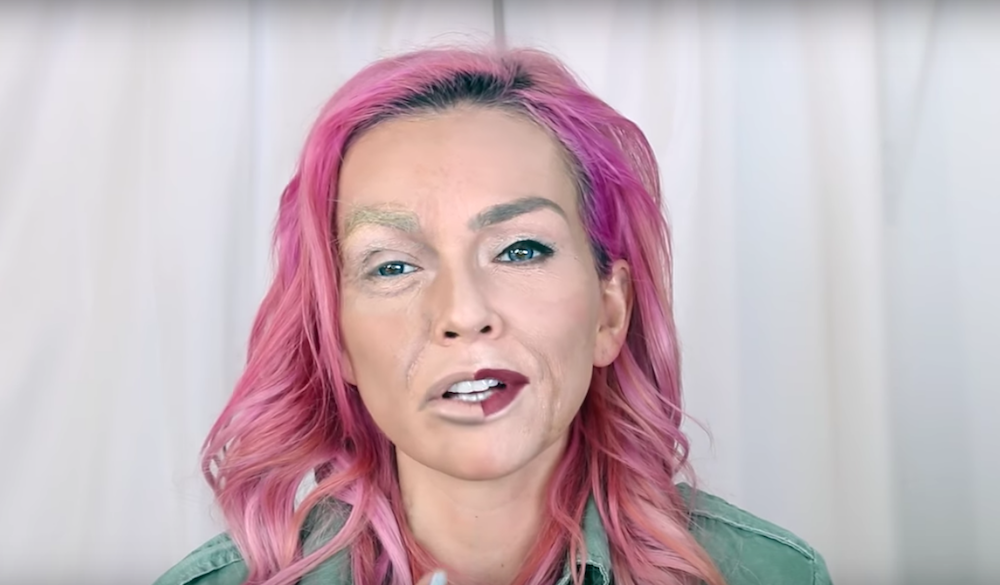 When this beauty blogger doesn't resemble Donald or Hillary, she looks like a magical human being.
Watch the video in its entirety below:
https://www.youtube.com/watch?v=zxrLw6NxOQo?feature=oembed
So, basically, Kandee for president in 2020 because she is killing it with her videos, innovative storytelling, and makeup skills.