Beauty blogger on Instagram creates GORGE makeup looks for every zodiac sign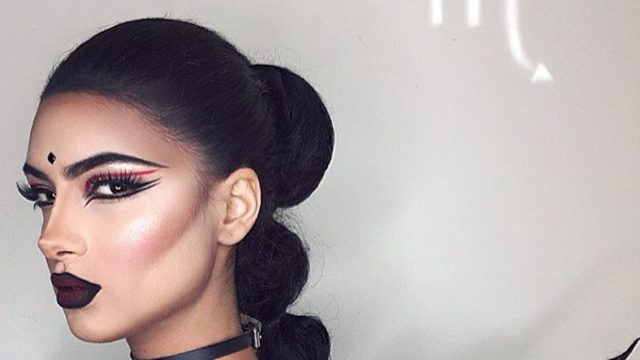 For many of us, our astrological sign has always been accurate to our personality because it's easy to identify with them. Even if you're not totally convinced, the stars can be attributed to certain aspects of our life. We know you'll agree the creativity of this beauty blogger's makeup looks for each zodiac sign is ridiculously gorgeous. The Toronto-based makeup artist, Setareh Hosseini, creates out-of-this-world makeup looks that will take your beauty game to a new level. She's even given us major inspiration on how to look like a perfect, magical unicorn. Her beauty talents are on point.
Instagram makeup artist Setareh Hosseini creates otherworldly looks that take our breath away and her zodiac makeup series is perfection.
The Toronto-based MUA has tackled each of the zodiac signs and pairs her looks with the personality and quirks of each horoscope. She goes far beyond just looking at the symbol and really creates something like superhero egos for each one.
Her Aquarius look is "dazzling and terrifying."
Leo has a "mane of gold."
Virgo is "innocence, purity, and justice."
Libra is "charming" and so is her look.
Scorpio is "dark" but this is amazing!
Sagittarius is a "maven of adventure."
Capricorn is SLAYING that headpiece.
Pisces is a dreamer and her look is out of this world.
Aries "wears a steel armor and her horns always aim ready for battle."
Taurus "always will be a force to be reckoned with."
Gemini totally shows off the "mystical forces of left and right."
Cancer "feels everything deeply, even though she doesn't like to show it," and we feel this.
While doing the zodiac makeup look has been done in the past, Hosseini is able to change her style for each one, without looking like the same person. We're totally sold!