This drugstore foundation stick completely covered up a beauty vlogger's acne in one swipe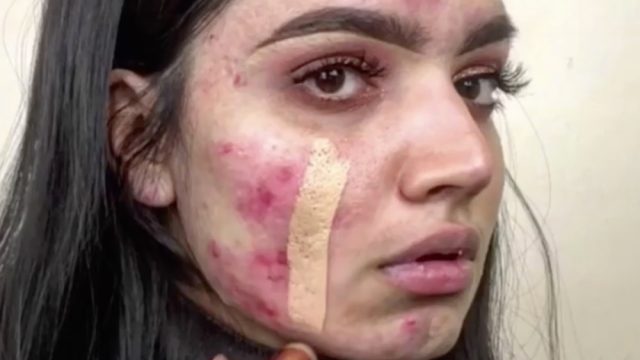 You know the feeling when you find a beauty product so amazing, you need to shout its praises from the rooftops, or from your Instagram account? That's exactly what beauty vlogger Kadeeja Khan (aka @emeraldxbeauty) did. She recently shared a video using Makeup Revolution's Fast Base Foundation Stick to cover her acne in one swipe.
"So I'm very fussy & scared when I pick a foundation," Khan wrote in her video caption. She added, "I love going bare-faced but when I like to glam up I really do! I don't want a foundation that makes my acne look worse than what it is. I don't want a foundation that can see my green corrector beneath." Hashtag relatable.
Anyone who has ever tried to cover up a breakout with makeup (aka most humans on the planet) knows that the right foundation is key. It's got to be full-coverage enough to cancel out the redness and discoloration, and lightweight enough that it doesn't feel or look like you're wearing a mask. According to Khan, this stick fits the bill. Even better? The foundation stick is super affordable.
In Khan's video, after she swipes the foundation stick on her face, you can immediately see that it cancels out her redness and fully covers her acne. She didn't even need to use her aforementioned green corrector. After, she buffs out the rest of her foundation using a brush, and the results are magical.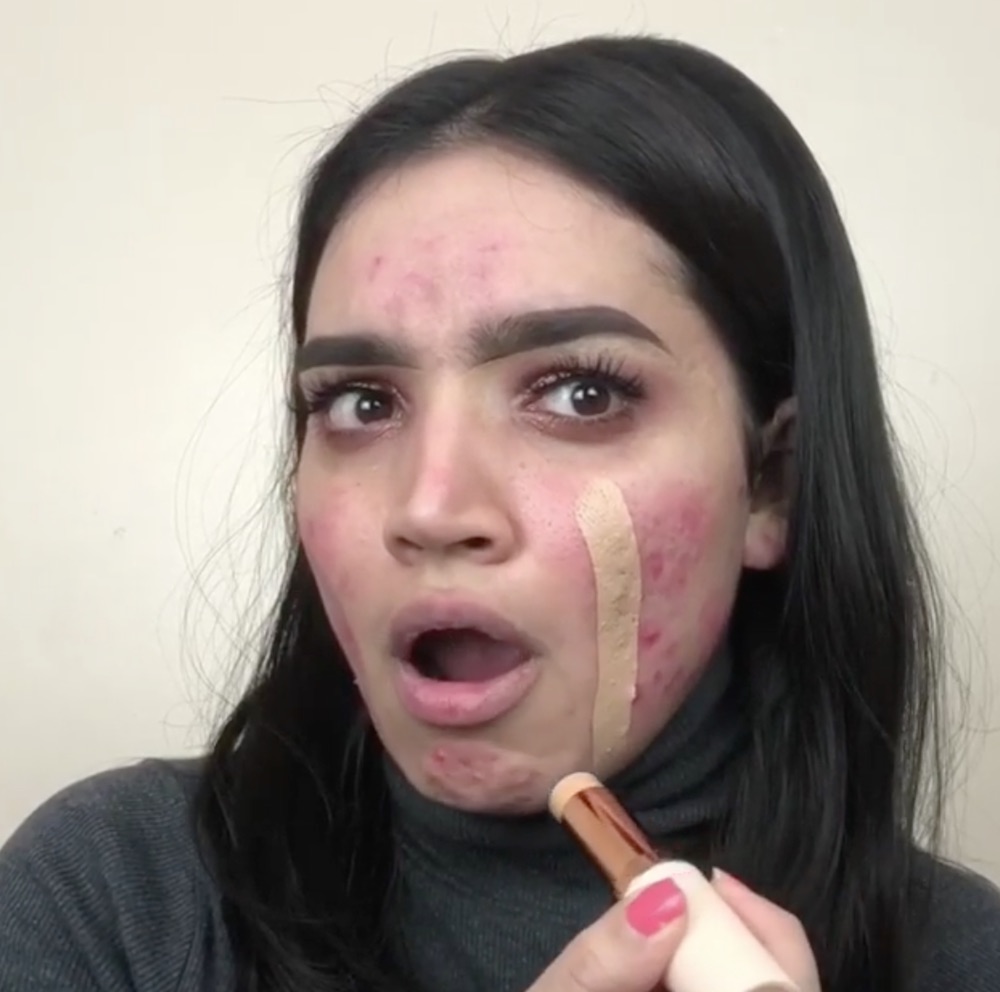 The results are truly amazing.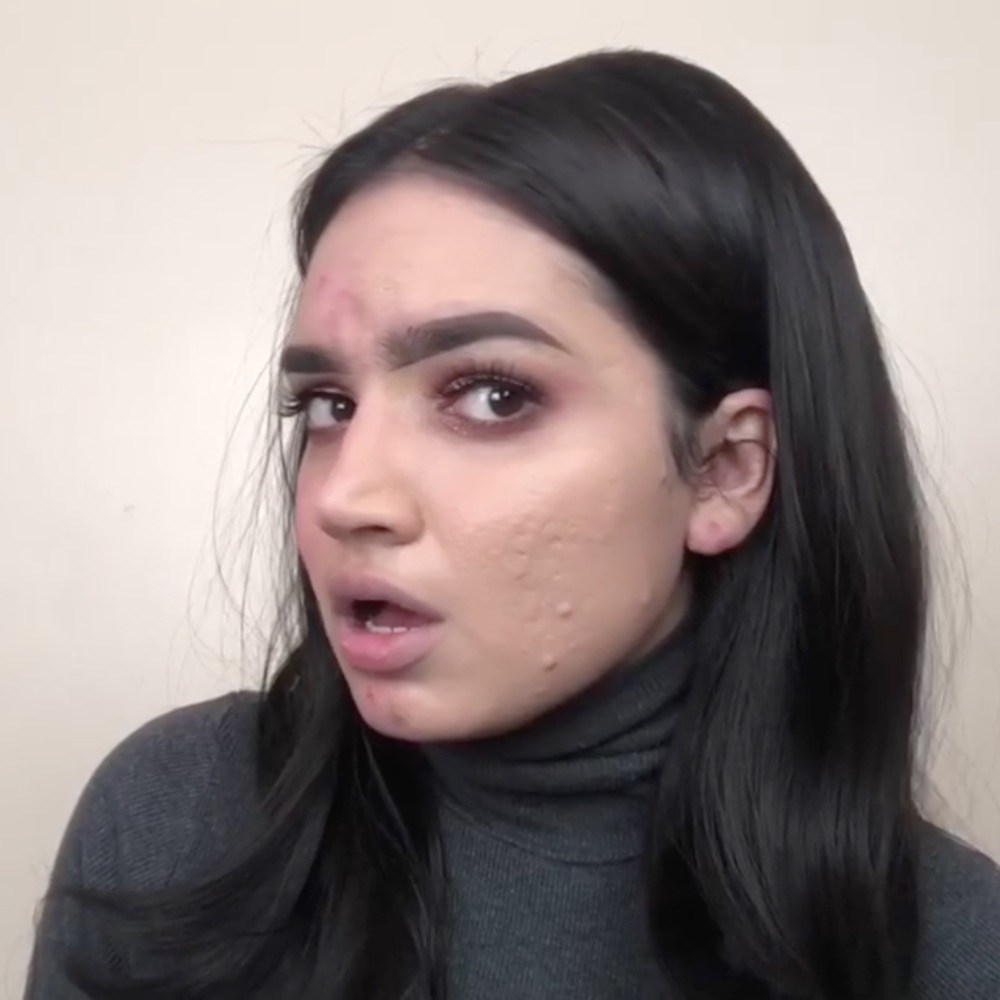 Here's Khan and the foundation stick in action.
https://www.instagram.com/p/BfO3NEBgn6A
The foundation stick launches in the U.K. today, February 28th, for £5 (about $6.96 USD), and it comes in 18 shades. Unfortunately, it doesn't appear to be available in the US right now, but we're keeping an eye on the brand's US site. We need this full-coverage foundation, STAT.