Beauty blogger Kathleen Lights's nail polish line is finally here and the colors are super cute
There is a certain type of magic that happens when a product is conceived "by the people, for the people." Beauty blogger Kathleen Lights knows what we want, and that's why we are totally stoked that she launched her very own nail polish collection! There's no stopping this beauty blogger either! Makeup companies like Morphe Brushes have been turning to her for collaborations and she is always on point when it comes to new products.
While we've seen sneak peeks of Kathleen's KL Polish line for months on social media, the beauty blogger's very own lacquer collection is finally here and it is AMAZING! At only $8.50 a bottle, these affordable items are available in six different knock-out colors on KLPolish.com.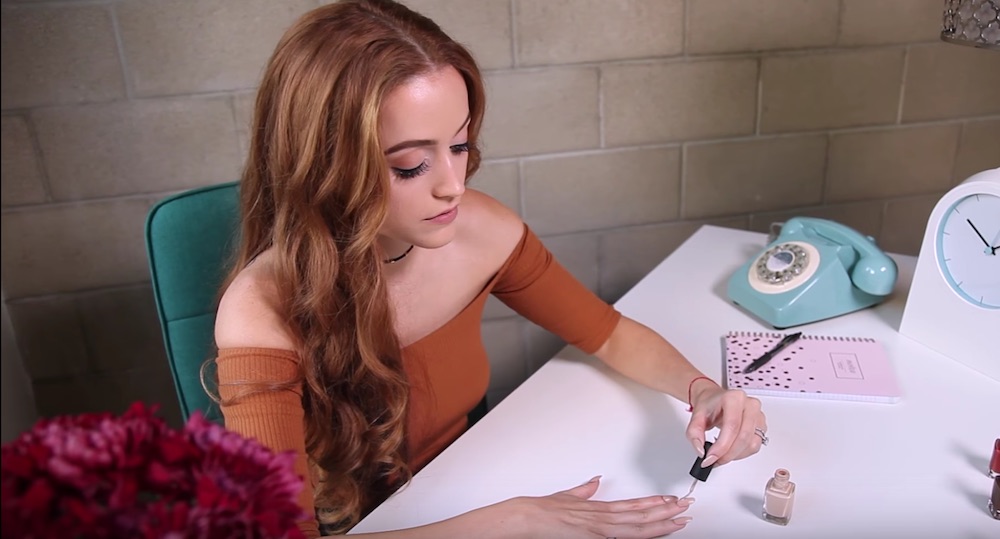 The line is vegan, cruelty-free, and made without harsh chemicals here in the US.
These shades are unique and gorgeous!
The six premiere colors of KL Polish include: Zoey (a perfect mauve), Brick Sidewalk (a fiery rust), Caramello (a golden yellow), Snickerdoodle (a subtle nude), Gumption! (an electric navy), and Broccoli & Chocolate (a sultry maroon).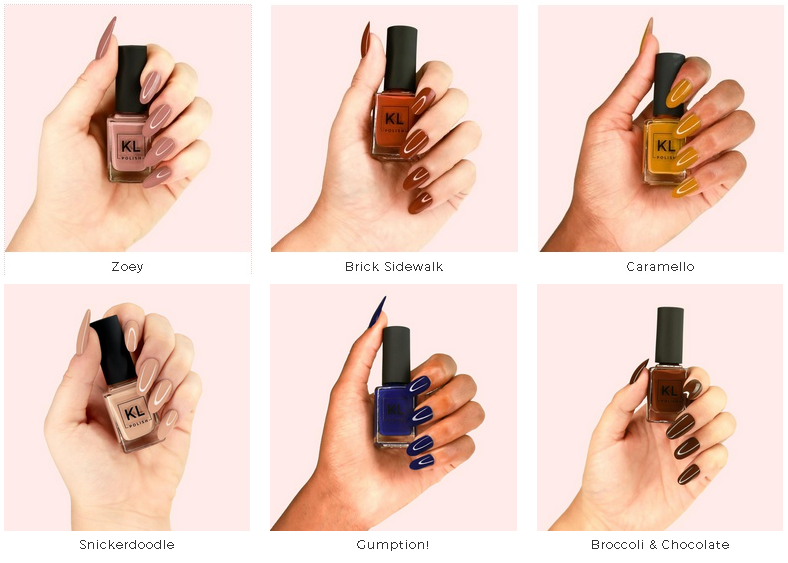 How cute are those names? We can't get enough!
Zoey and Snickerdoodle are sure to be cult favorites for classic polish lovers. Caramello and Gumption! are bolder lacquers for paws feeling a wild streak. There's a color fit for every occasion. We are sure that this line will become a manicure and pedicure staple.
Zoey is a perfect pinky-nude!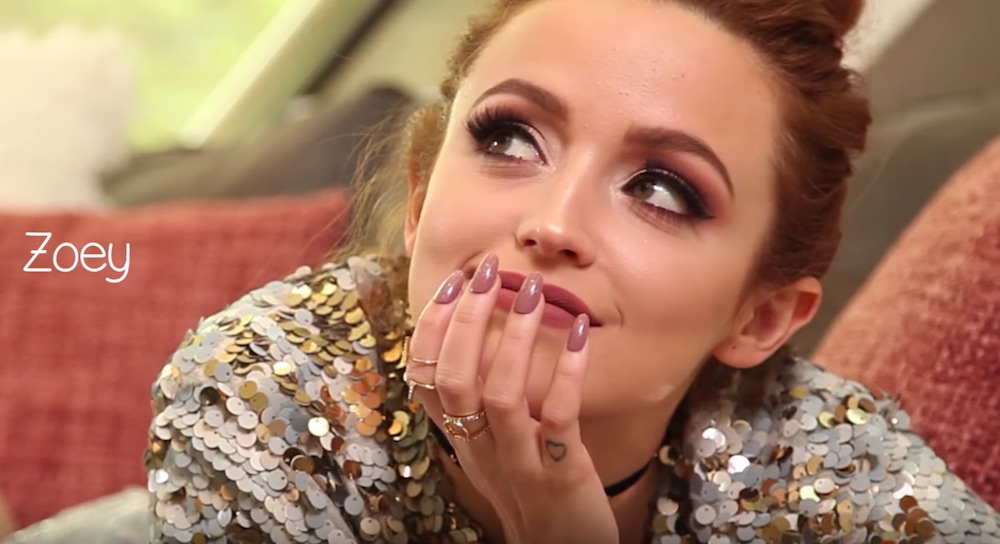 Here is Gumption! in action.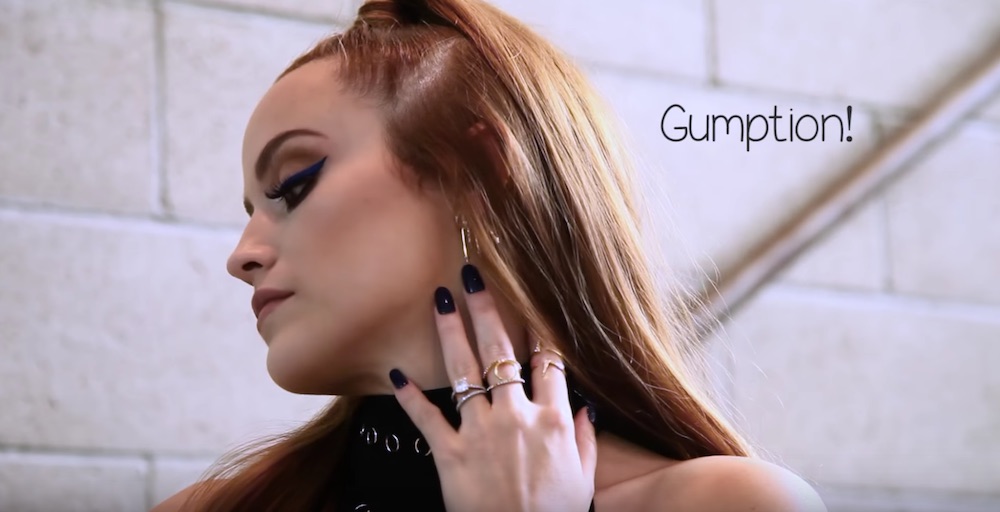 We won't be able to drink coffee without wearing Broccoli and Chocolate.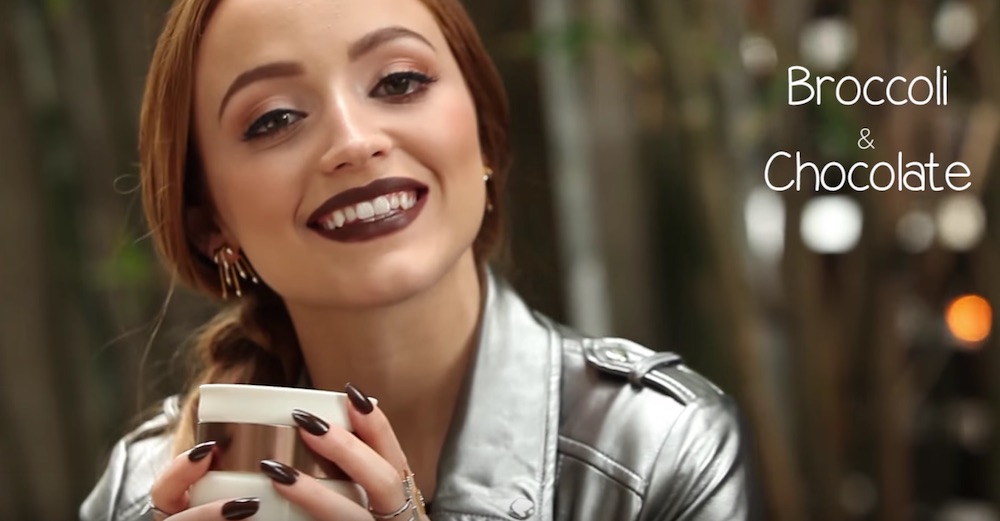 Caramello is the mustard polish shade we never knew we needed!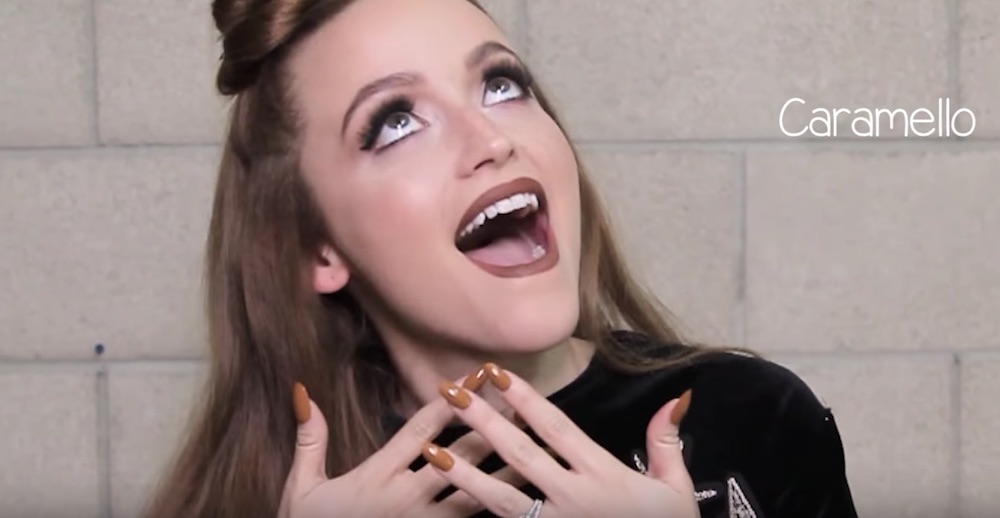 We can't wait to take Brick Sidewalk out on the town!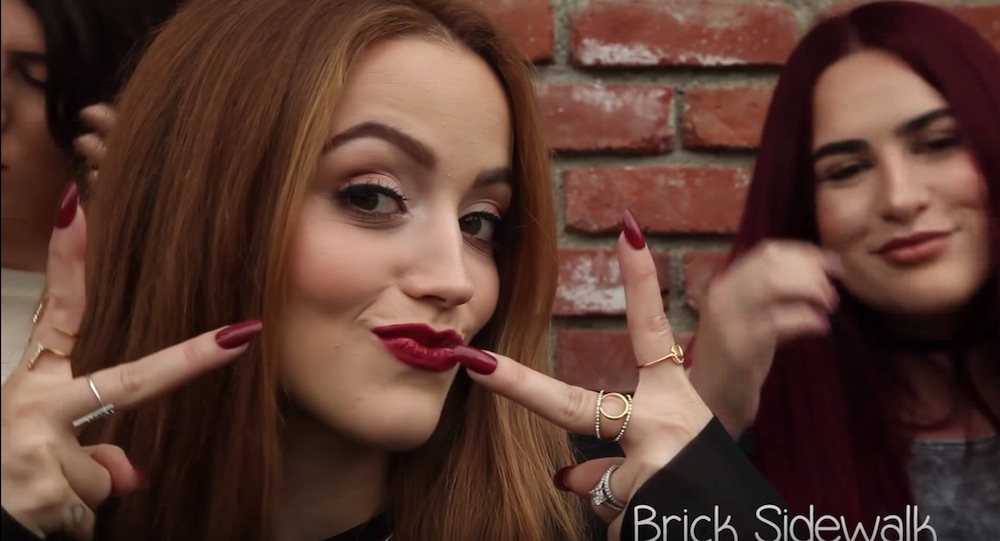 Snickerdoodle will be perfect for those days when we want a more subtle look.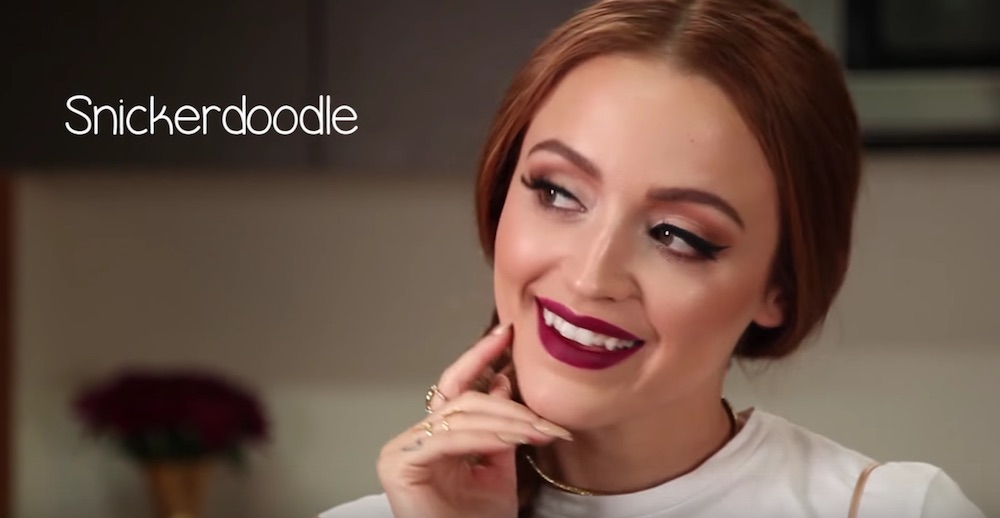 You can see the collection in action in Kathleen's video below. 
https://www.youtube.com/watch?v=zQQ5eckECbw?feature=oembed
Order online now for $4.95 flat rate shipping and try these gorgeous colors for yourself!