Beauty blogger recreates famous "Breakfast at Tiffany's" poster on her lips
Most of us can instantly recognize the iconic poster from the 1961 film, Breakfast at Tiffany's. The original queen of bold brows, Audrey Hepburn, — who plays Holly Golightly — sits posh as ever with her neat bun, jewels, gloves, and a cigarette holder (it was the '60s, everybody smoked).
Most of us can picture the scene, but few of us can draw it, and I'm sure even fewer can draw it on our lips! Beauty Blogger, Jazmina Daniels, took to Instagram to show her talent, a popping pout complete with a backdrop of Jeffree Star's teal matte shade that bears the same title of the movie, Breakfast At Tiffany's.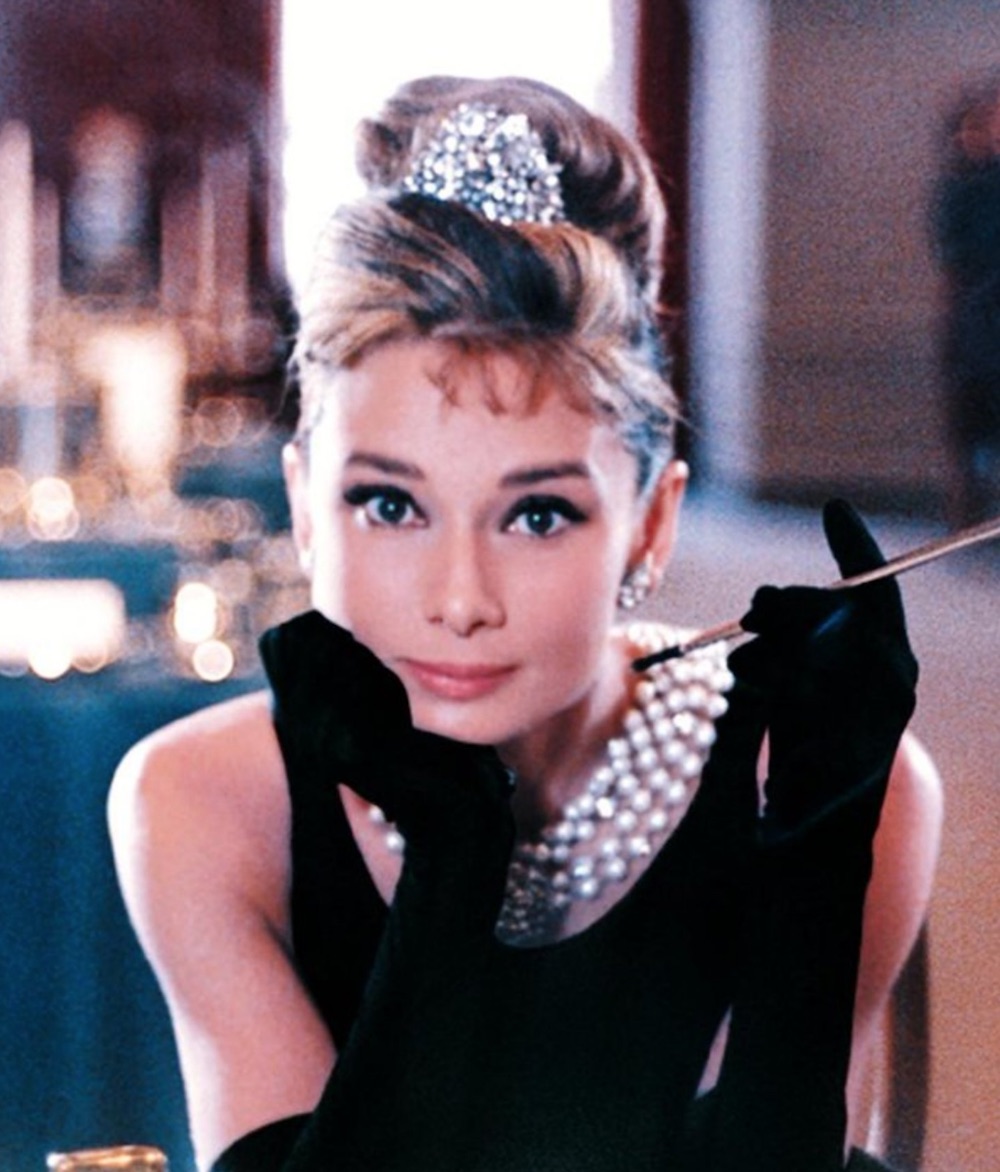 Jazmina definitely put the ART in makeup artist with this Breakfast At Tiffany's-inspired look!
This isn't the first time she's created insane looks, take a peek at her Nightmare Before Christmas design!
Look at this marble, gold goddess look she made! Incredible.
But her Audrey Hepburn-inspired lips just take the cake, and Jeffree's lipstick couldn't be more perfect! Jazmina is the model for the store and we can't think of a better way for her to show off this electric baby blue shade.
The makeup mogul has long been known for his bright colors, even before he built a lipstick empire.
For the full lip, Jazmina also incorporated Jeffree's "I'm Nude" and "Drug Lord," Coloured Raine's "2 AM," "Suede," "Whatever," "Heart of Stone," and "Sweet Cake."
For the added detail of Holly's (Hepburn) jewels and outfit, Jazmina used the Kat Von D liquid pen eyeliner in "Trooper" (one of our faves!), Violet Voss's "Galaxy 3D Glitter," and Sugarpill's "Goldilux."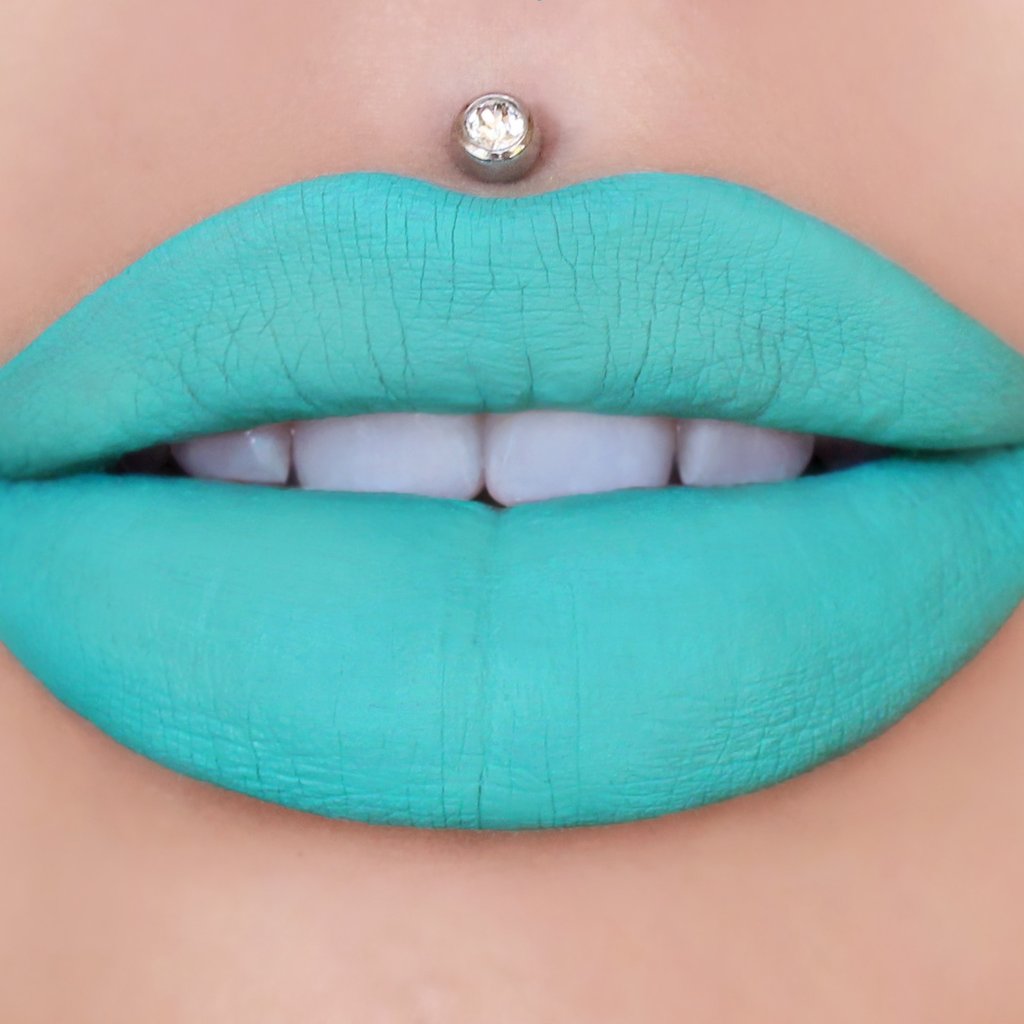 Not feeling quite as ambitious? That's okay, you can still snag Jeffree's matte lip and have a bold look that's all your own!