At the "Beauty and the Beast" premiere, Emma Watson dressed like Ursula would if she could wear PANTS
Emma Watson plays Belle in Disney's live-action remake of Beauty and the Beast. But what she wore to the Los Angeles premiere of the film makes us think of someone else who leans towards the darker side of Disney. We think Watson's black jumpsuit looked like something Ursula would wear if she could wear pants. Or if this jumpsuit had eight pant legs. Pick you're poison.
Watson wore a piece from the Oscar de la Renta Fall 2017 ready-to-wear collection. The strapless wool gabardine jumpsuit has a sharp v-neckline that is reminiscent of something we would find in the closet of a certain sea witch we all know.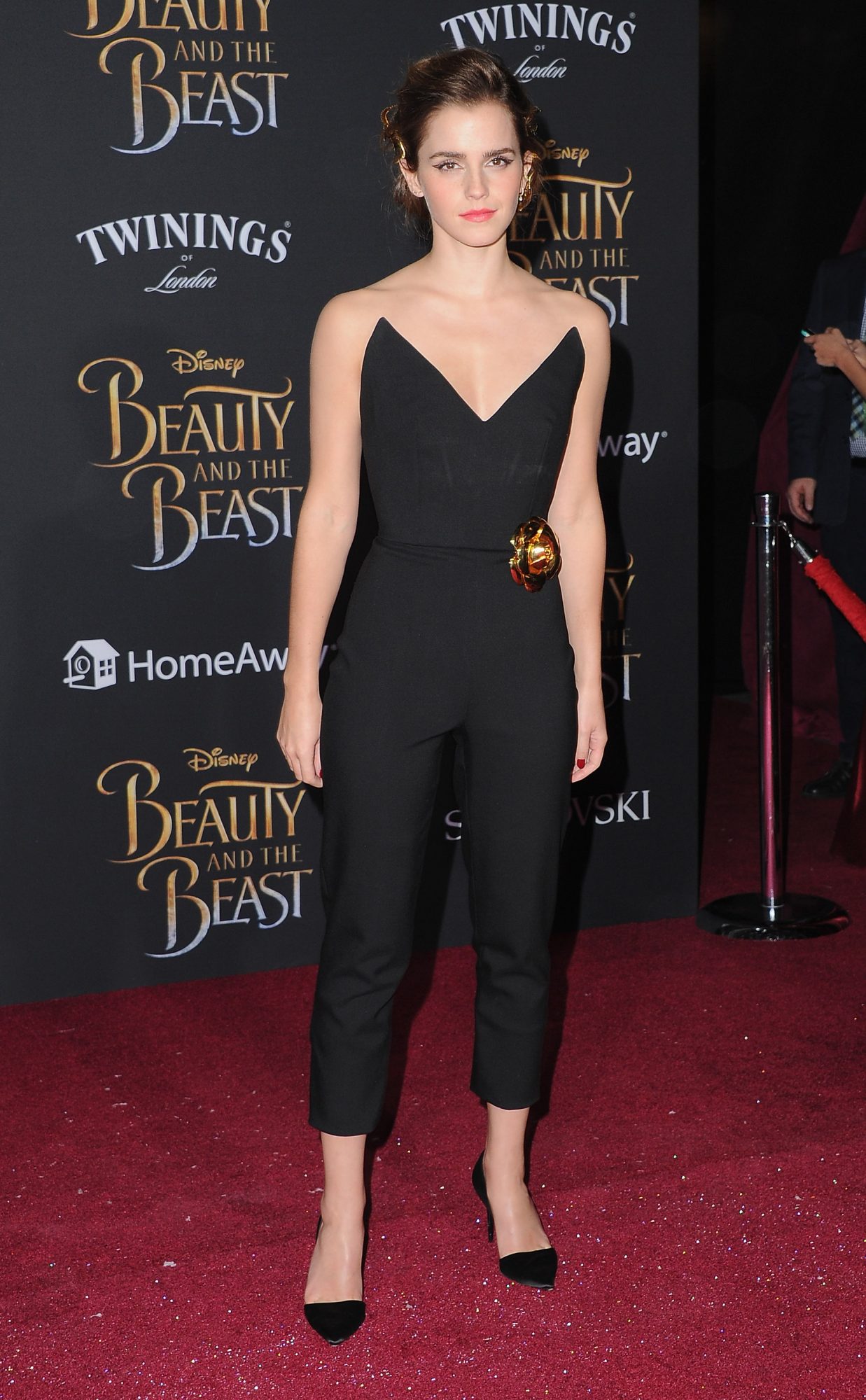 See what we mean?
Even the back screams Ursula!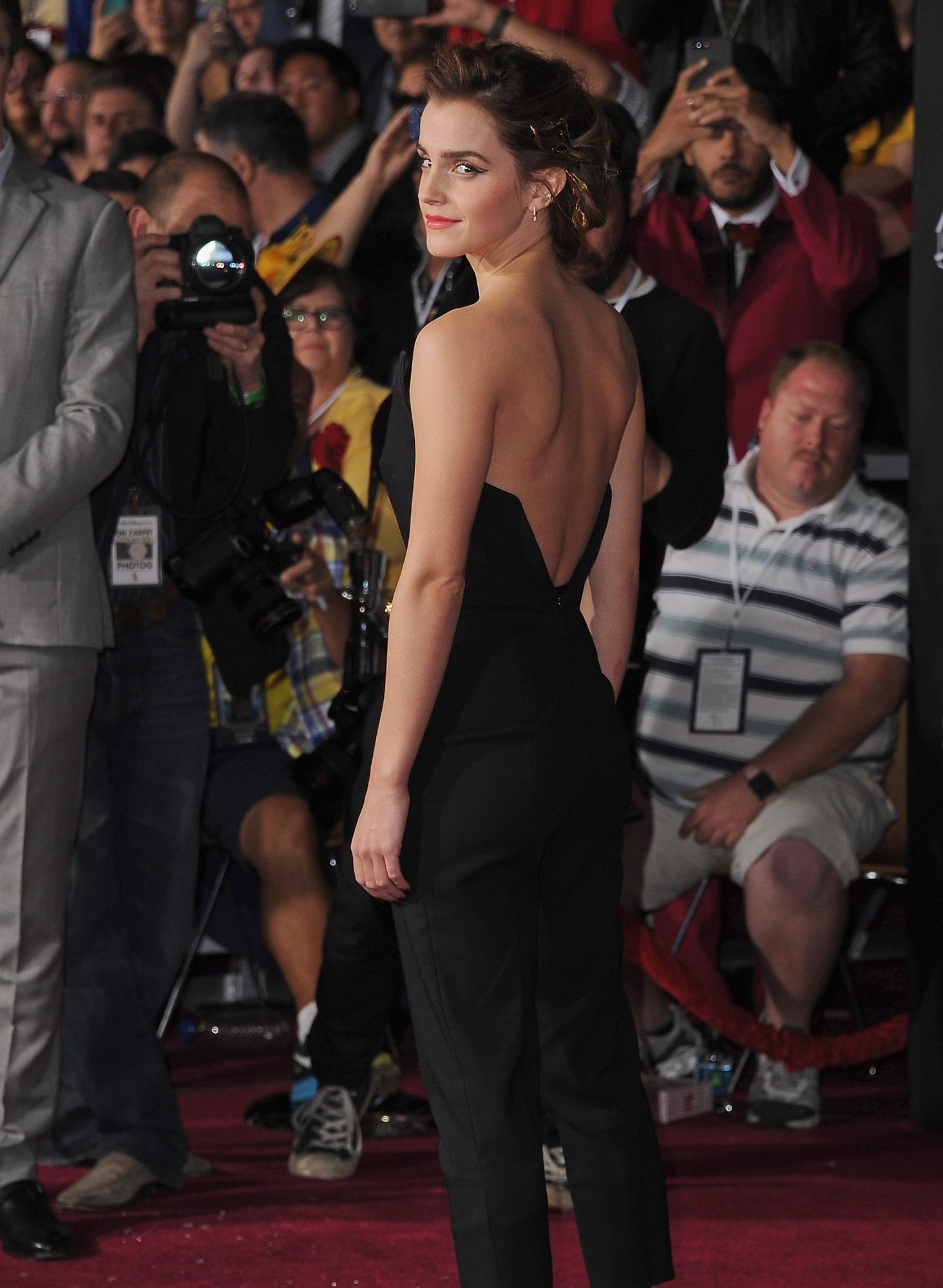 Uncanny!
Both these former witches are rocking the strapless jumpsuit, if we do say so ourselves.
Throughout the Beauty and the Beast press tour, Watson has made a conscious effort to wear sustainable fashion to each event. She even started an Instagram account, @the_press_tour, to keep her fans updated on the eco-friendly outfits she's sporting.
Last Sunday, Watson wore another Oscar de la Renta ensemble described on her Instagram as a, "Jacobian flower-embroidered duchesse satin bustier with an organic silk faille sash and organic wool trousers as part of their first collection."
Her Ursula-inspired jumpsuit is from the same Fall 2017 collection as the above ensemble. It utilizes the same organic gabardine wool used for the above trousers. Wool is ethically harvested, long-wearing, and biodegradable.
Not only is Emma Watson choosing to wear fashion that makes her look great, but she's also choosing to wear fashion that makes her, and the rest of the planet, feel great too.