"Beauty and the Beast" will feature Disney's first ever interracial kiss, and we're so ready for it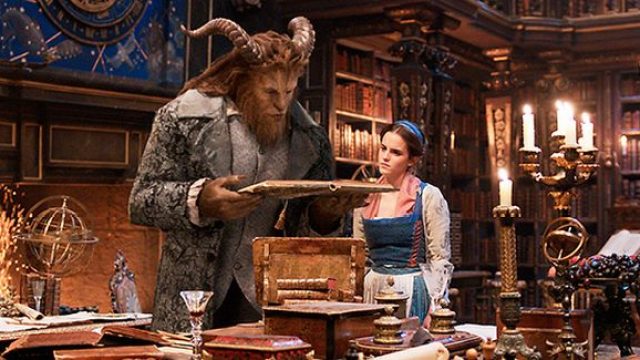 There are only a couple weeks left until Beauty and the Beast premieres in theaters on March 17, and it seems that every day we learn something new about the much anticipated Disney masterpiece. For example, we found out that there is a brand new LGBTQ plot in which Gaston's sidekick LeFou, who's played by Josh Gad, has romantic feelings for Gaston, confusing though they may be. To grow the pot of diversity even more, we just discovered that Beauty and the Beast will feature Disney's first live-action interracial kiss. Yes!
Do you remember Cadenza the piano and Madame de Garderobe the wardrobe from the 1991 animated film? Well, these memorable characters are played by Stanley Tucci and Audra McDonald, respectively, and they're going to share a little smooch that will go down as the first ever interracial kiss in a live-action Disney movie.
That's not all, though! Bill Condon, the director of Beauty and the Beast, told BBC Radio 4's Front Row that there's a second interracial kiss during the film. This one is between between Lumiere, played by Ewan McGregor, and his sweetheart, Plumette the feather duster, played by Gugu Mbatha-Raw. This romance is one of the most unforgettable from the classic animated movie, so we're thrilled they've decided to put a multicultural twist on it.
You may be recalling the tender moment when Pocahontas and John Smith shared their onscreen kiss in the class Pocahontas — but that movie was animated. Beauty and the Beast is going down in history as the first live-action Disney movie to feature interracial romances.
This is amazing news, especially considering what an impact it will make on the younger generation all over the world. It will teach young boys and girls that interracial couples are perfectly normal — which they are. Go Team Disney!