The "Beauty and the Beast" press tour may be over, but Emma Watson is still dressing like a princess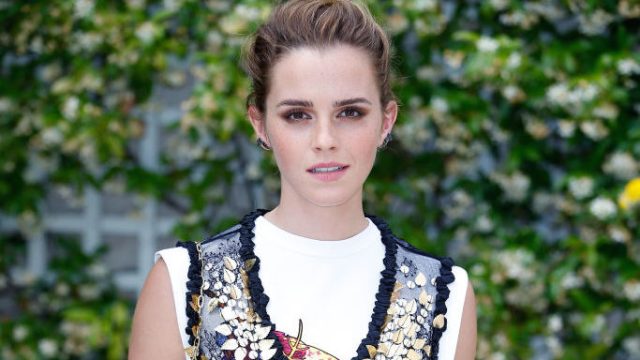 The Beauty and the Beast press tour may have come to an end, but that doesn't mean we're not still convinced that Emma Watson is actually a princess. The U.N. ambassador and actress stuns us, look after look — not only because she wears magnificent gowns straight out of our dreams, but because she does so with more grace and humility than we've ever seen.
And even though her time as Belle is officially over, that doesn't mean Emma isn't stealing style cues from the book-smart princess.
Exhibit A: Emma Watson looked regal in a white Miu Miu gown at the premiere of The Circle, and she's giving us Beauty and the Beast flashbacks.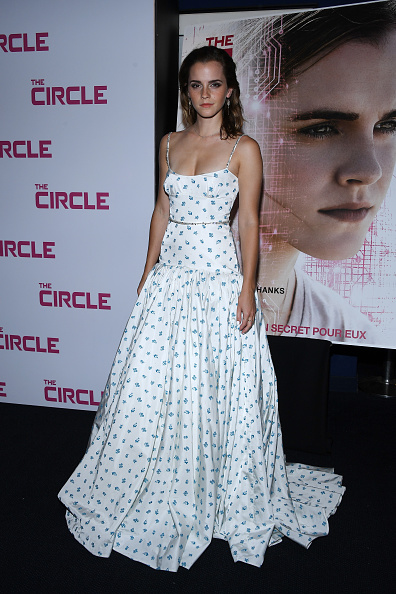 While we usually think of summer dresses as breezy, beach-ready pieces, Emma is daring us to rethink. This dress is perfect for the sunny season, even though it's heavier than traditional summer fabrics like cotton, linen, and rayon. And thanks to the thinnest of spaghetti straps, fitted bodice, and full layered skirt — all done in a stark white fabric with turquoise accents — this could be a dress for a princess, bride, or both.
While this dress can stand alone, we do love the delicate belt that Emma added to it. And since it complements her silver earrings, the choice is really pulled together.
With her bold brows and strong, smoky eye, Emma clearly has brains and beauty. We're crossing our fingers that she's actually royalty.