The new "Beauty and the Beast" movie is making a major change to THIS classic song and we are all about it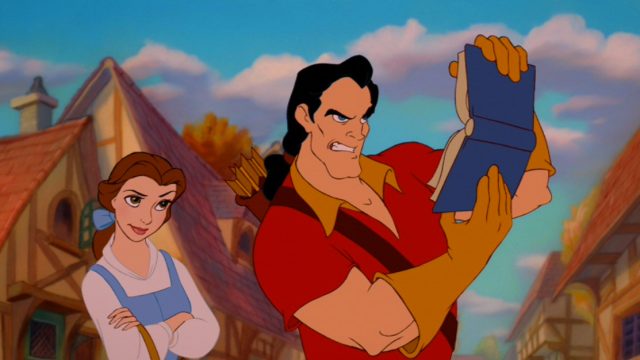 Every day, we anxiously anticipate updates about the live-action Beauty and the Beast movie. From the sounds of it, the new movie will retain everything we loved about the classic story while adding fun surprises.
While we could expect that elements of the movie (and each unforgettable song within it) will be updated for the times, these aren't just random new lyrics. They were actually originally written for the animated classic but were omitted for various reasons.
The brilliant minds behind the new film decided it was time for the new Gaston lyrics to be heard!
According to an interview by Entertainment Weekly with Alan Menken, the original (and new) film's composer, Gaston's original lyrics were deemed a bit too much for the animated film's audience at the time.
Menken said, "In 'Gaston,' we had a treasure trove of lyrics that Howard [the original lyricist] had written that we did not put in the movie. In many cases they were a little bit risqué — not risqué sexually, but risqué in terms of sensibility. We all felt ready to have these lyrics."
Once the new film's director, Bill Condon, found out about the lyrics, he was all about it.
Luke Evans, who will be the handsome (and he knows it) man attempting to woo the beautiful Belle's heart, says he's excited for fans of the film to experience the new song.
"So, for the [audience members] who know the songs immensely well, which I think is most people, you will hear a few new lines, which are really, really special," Evans said.
We are really excited for everything about this new movie. Which now includes, of course, the delightful new lyrics of this iconic (and entertaining) song.