These photos of beauty "battle stations" will inspire you to organize your makeup collection, STAT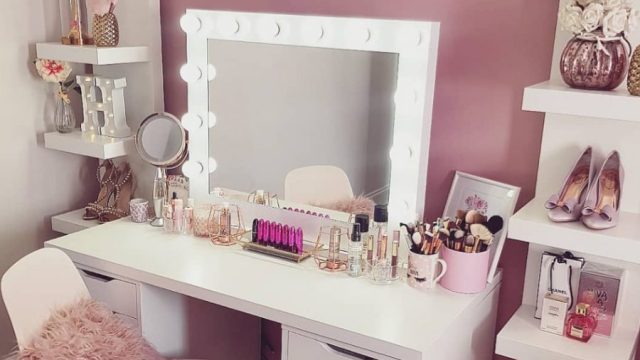 Enough with the junk drawer, the sandwich bags full of lip glosses, the old purses that have turned into palette storages—enough is enough. It's time to organize your makeup, for real this time.
Whether you choose to splurge on an acrylic organizer, some new drawers, or shelving, or you just opt to make a little magic with Mason jars, it's time to treat yourself to an organized space for all of your beauty goodies.
Sometimes all we need is a little inspo to get the party started. Here's a roundup of inspiring vanities that'll get you in the mood to face the junk drawer:
Drawer goals
https://www.instagram.com/p/BMvaE7UA4Nh
These super organized drawers would laugh in the face of your junk drawer. Come on, how cool would it be to give your lashes their own drawer?!
Acrylic Stackable Drawer Organizer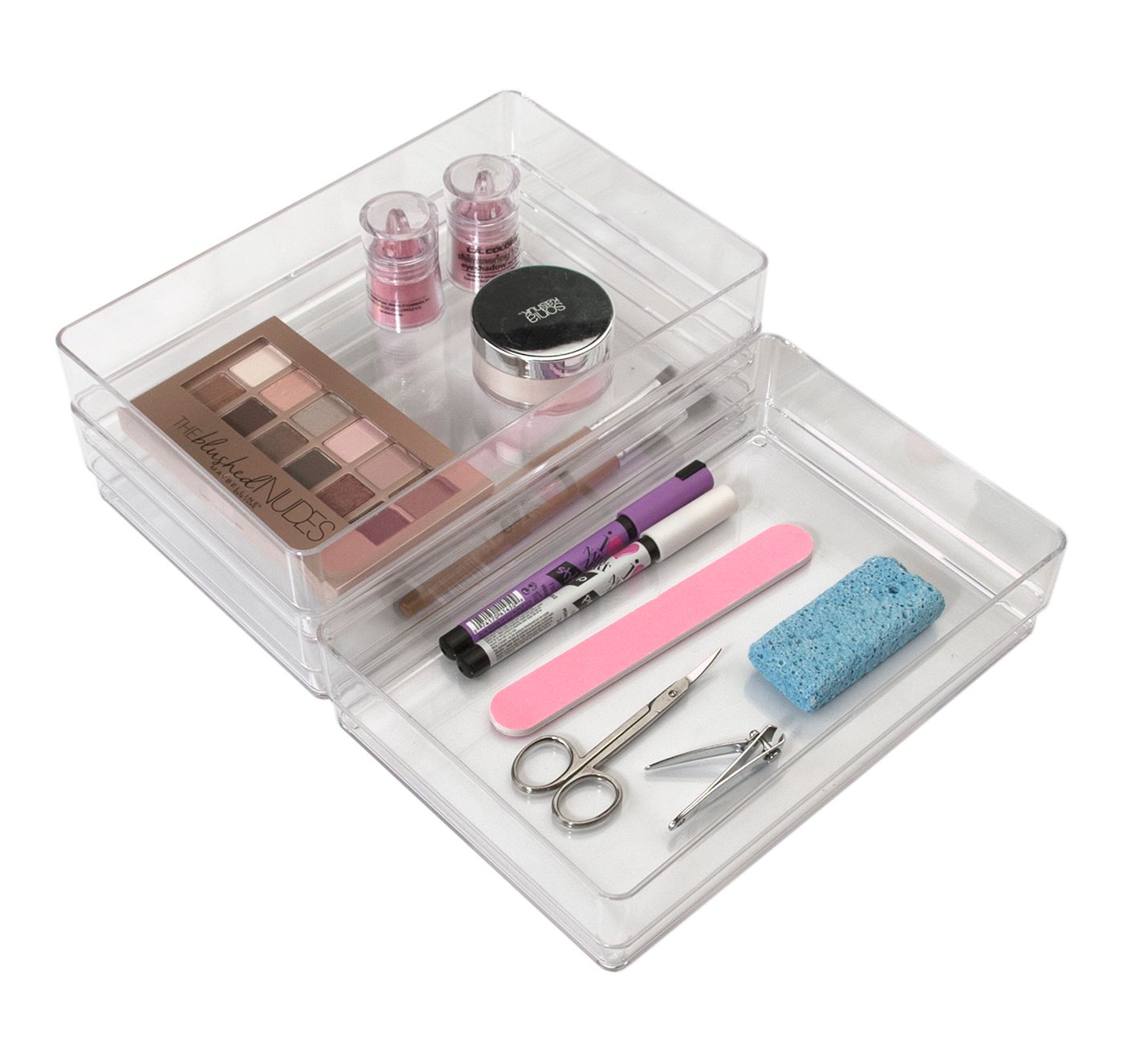 Slide these into your drawers and voilà: organization, mastered.
Shop it! $14.99, target.com.
Peonies make everything better
https://www.instagram.com/p/5UzXWvD2-8
What's a vanity without a few flowers?
Acrylic Audrey Cosmetics Organizer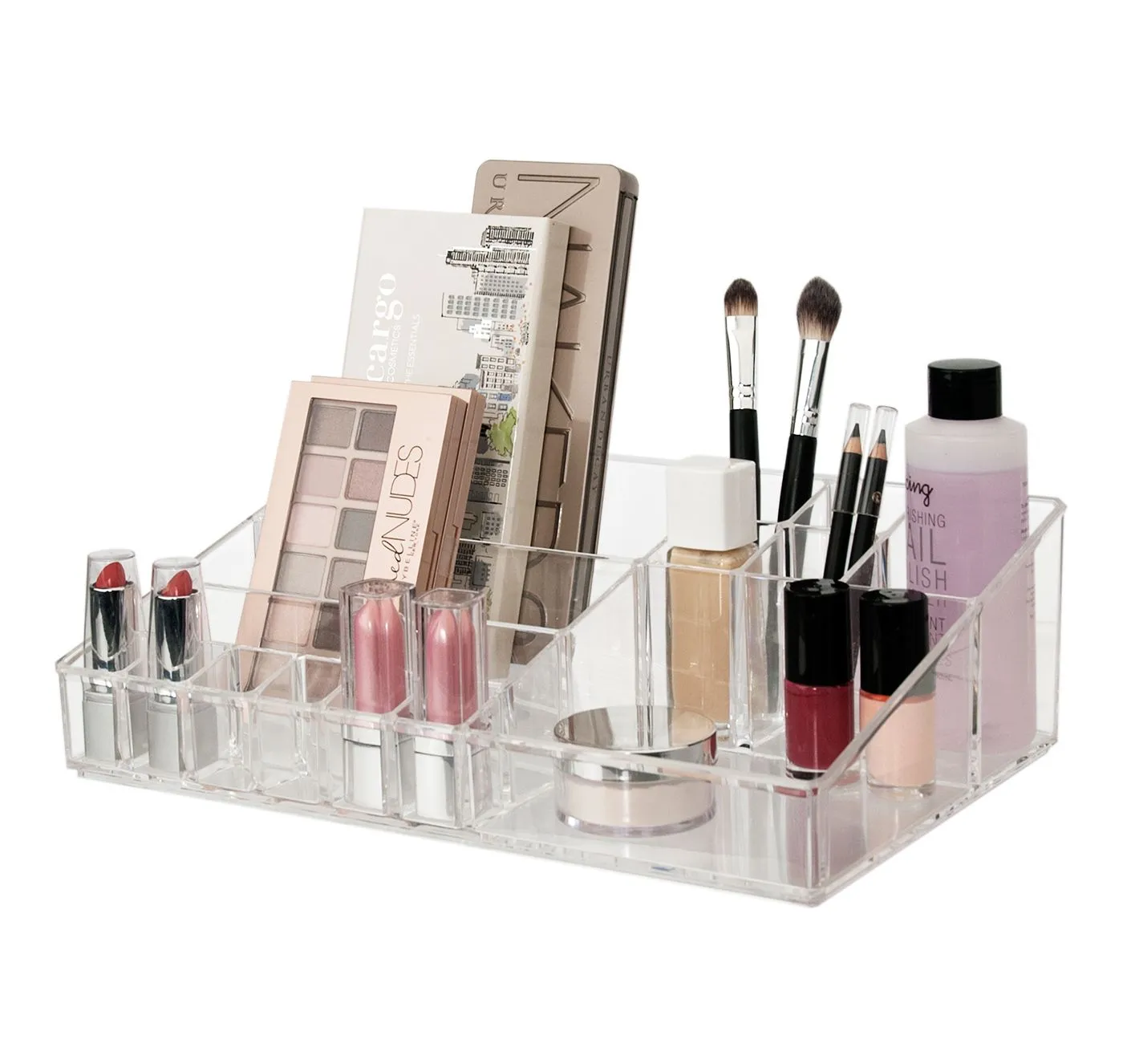 Lipstick-sized compartments? How convenient.
Shop it! $13.99, target.com.
All of the lights, all of the lights!
https://www.instagram.com/p/BBLmB50QCpB
I seriously doubt there's such a thing as too much lighting.
Vanity Mirror Lights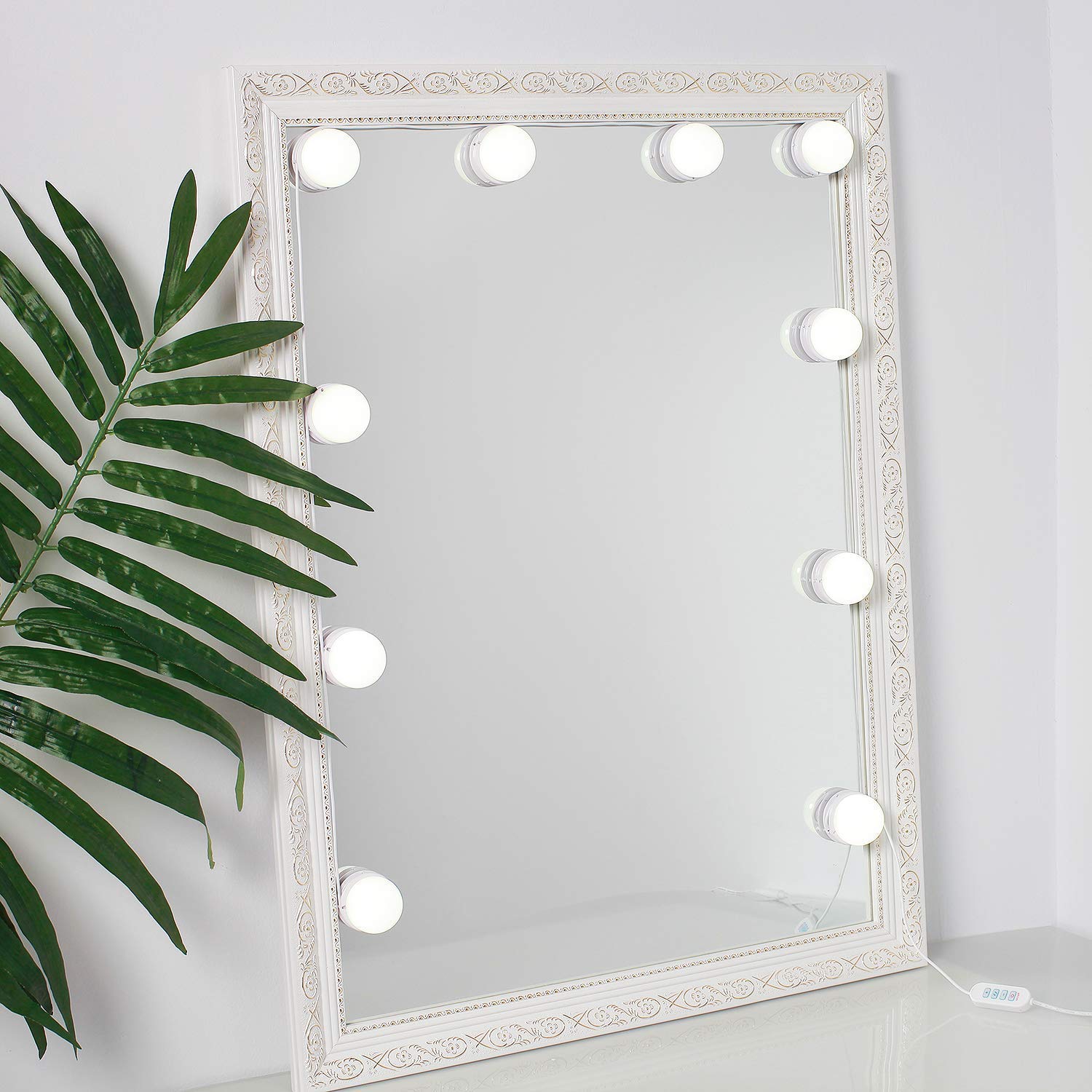 These chic bulbs offer the lighting you need to get that perfect highlight.
Shop it! $19.75, amazon.com.
Shelves on shelves
https://www.instagram.com/p/BNZigTaFDSh
Small space? No prob. Use floating shelves to maximize your wall space.
Wall Mounted Shelf Makeup Organizer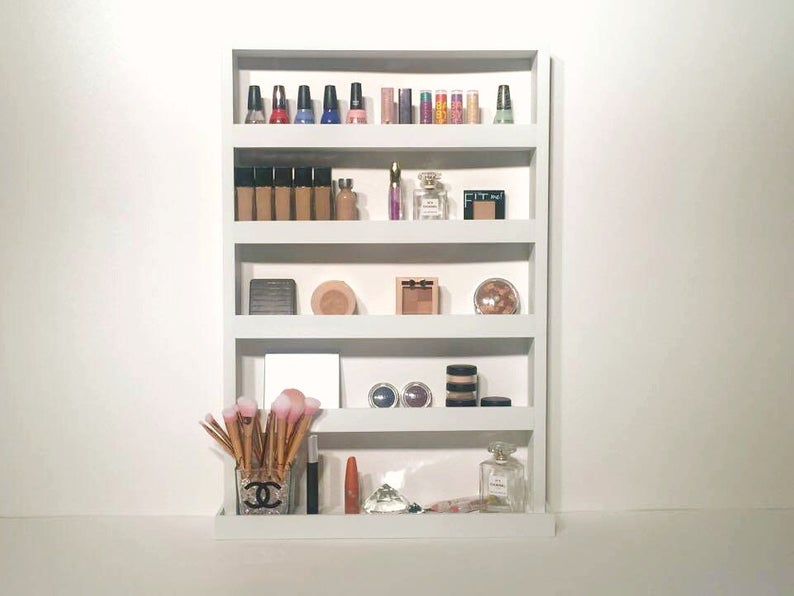 With colorful makeup added in, these shelves double as wall art.
Shop it! $120, etsy.com.
Basket case
https://www.instagram.com/p/BNUrtvlh78g
Maybe all you need are a few decorative baskets to get a professional-looking workspace.
Timoo Rose Gold Wire Cosmetic Basket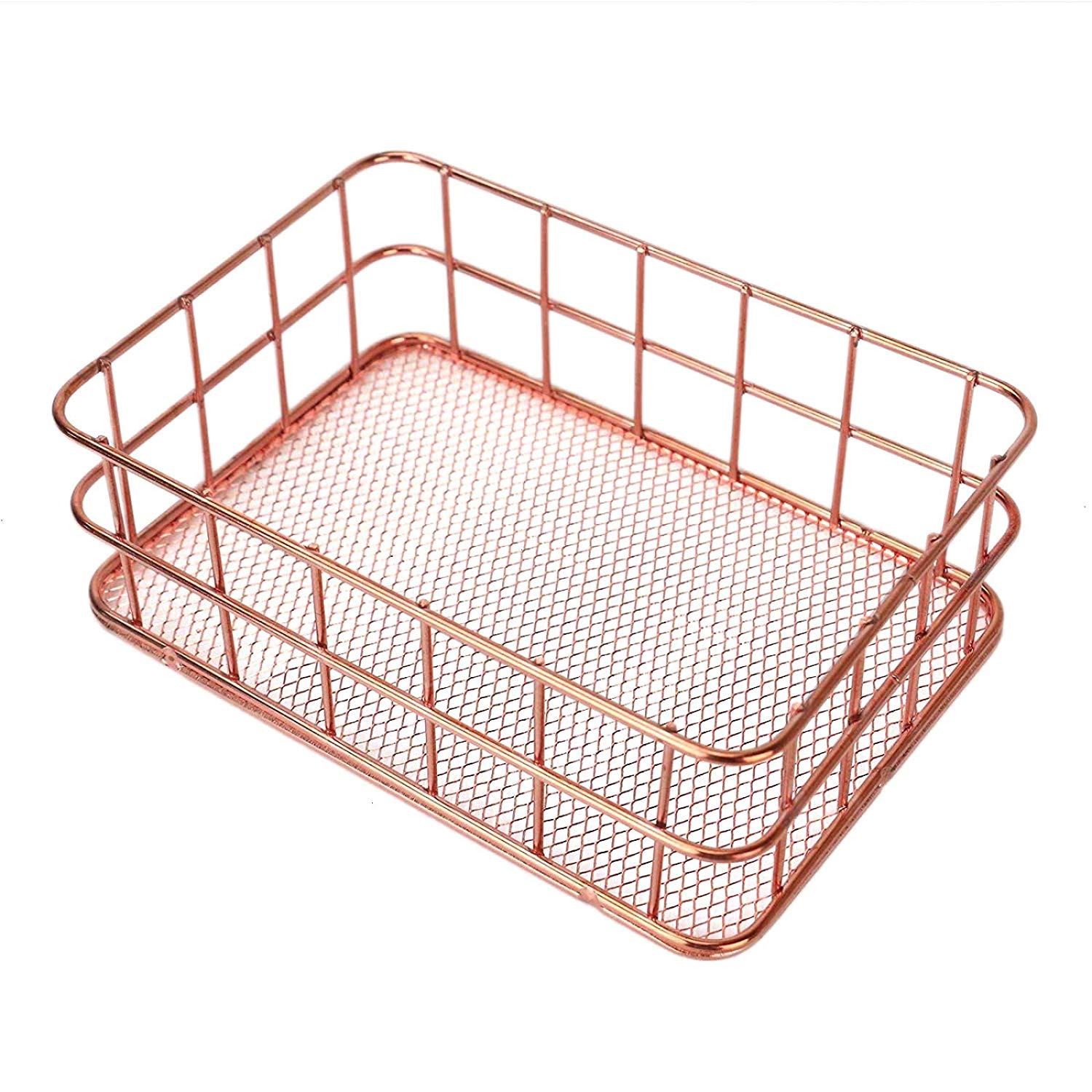 Ooh-la-la. These rose gold baskets are super-functional AND pretty.
Shop it! $9.99, amazon.com.
Pretty in pink
https://www.instagram.com/p/Bujys14hjDD
There's no such thing as too much pink.
Tiered Rose Gold Mirrored Makeup Organizer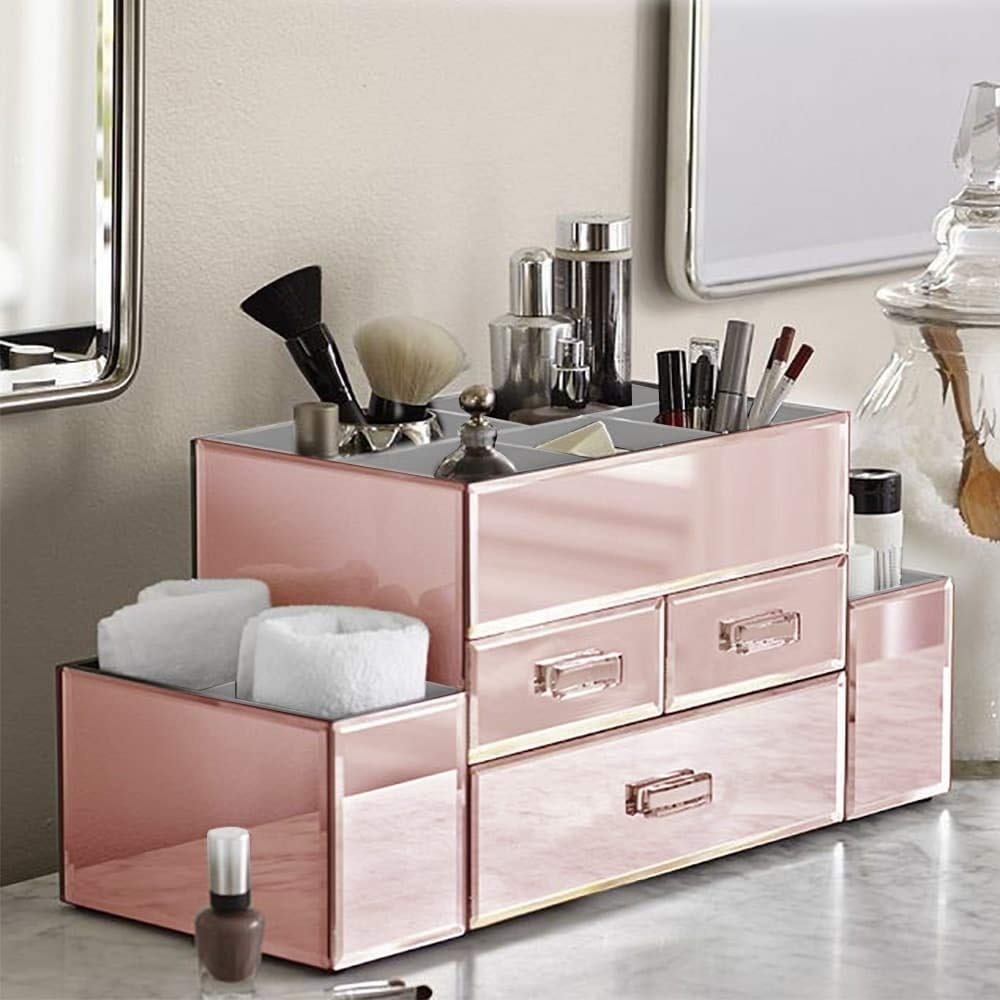 Keep up the pink trend with this organizer that includes three drawers and velvet-lined compartments.
Shop it! $69.91, amazon.com.
A place for everything
https://www.instagram.com/p/BwjQRj5gd4z
A bookshelf, drawer dividers, cupholders—this beauty station has it all.
Rotating Cosmetics Storage Rack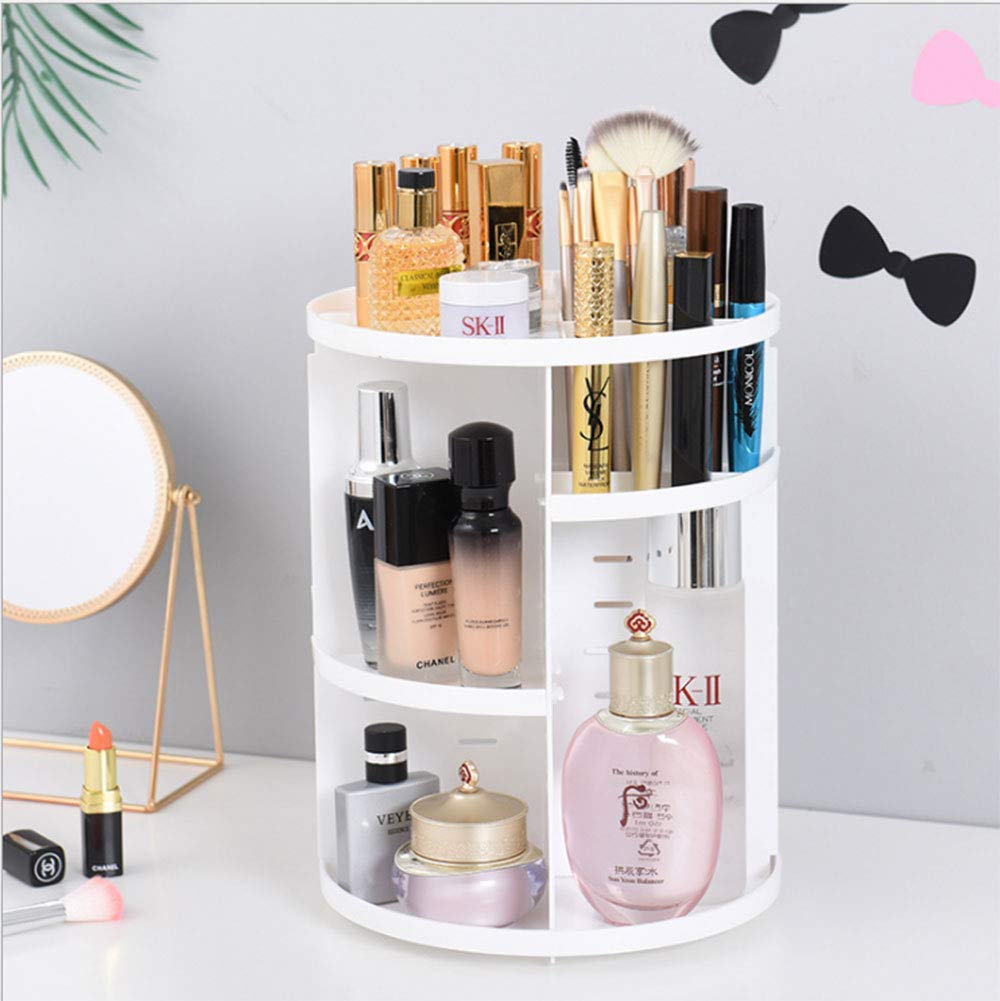 A spinning makeup rack? Genius.
Shop it! $18.99, amazon.com.
Modern and minimal
https://www.instagram.com/p/BNWZ3rygnvR
But did you notice the paper towel dispenser? OMG.
Feel inspired to organize your own beauty station yet? Go show that junk drawer who's boss.