Beauty Bakerie's collab with Olympic star Gabby Douglas is a winner
Last month, Beauty Bakerie announced a collaboration with three-time Olympic gold medalist Gabby Douglas. Slated for an early March release, we were super excited to see what Gabby and the geniuses over at Beauty Bakerie would come up with. What shades would be included? A series of gold hues in honor of Gabby's medals? Nude shades? Bright shades for spring? Would there be an All-American red in the mix? Good news — it's all of the above.
While the collection is not quite available yet, we do have a first look at the shades.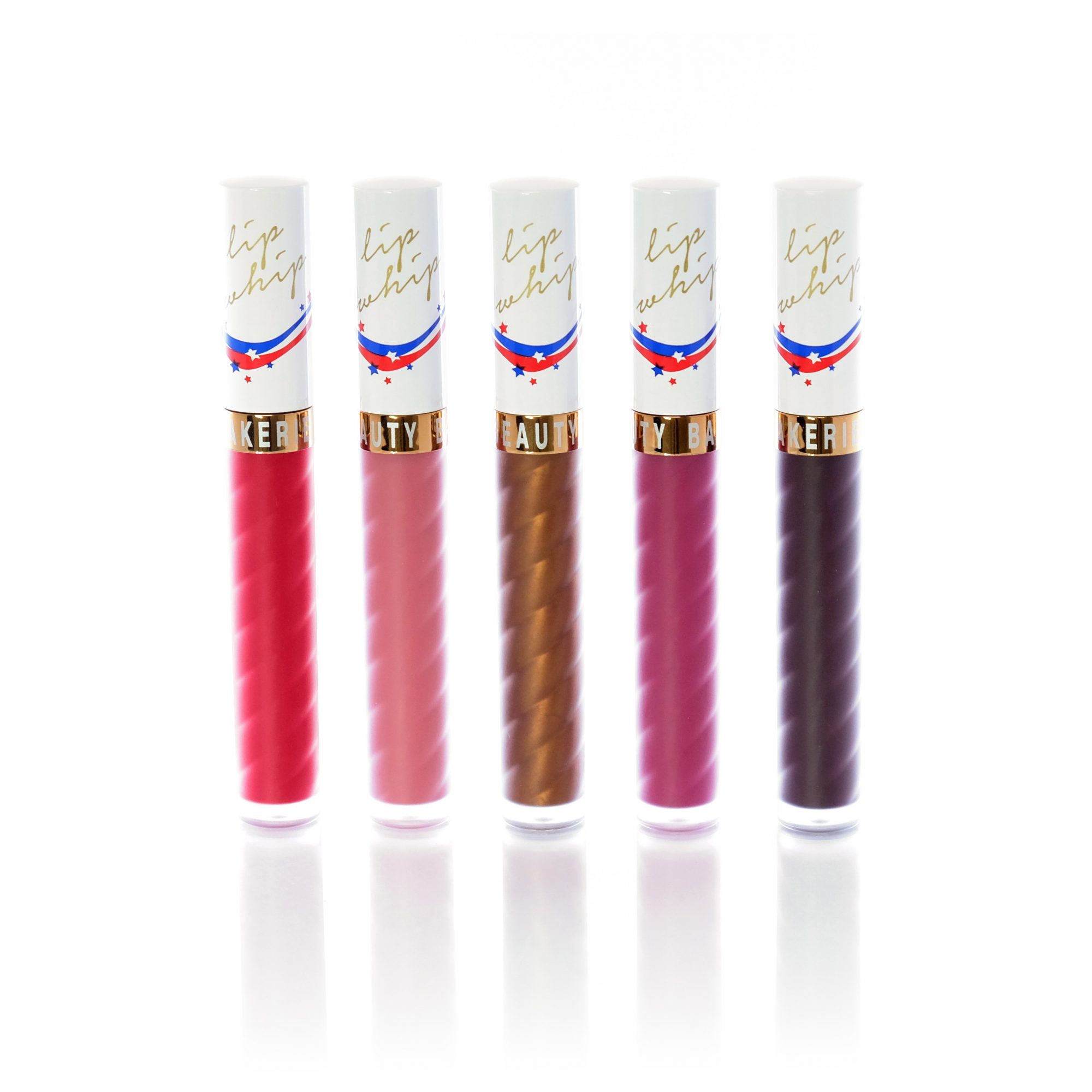 From left to right there's Cherry Flambe (that true red we were hoping for), Triple Berry Moose (a nude, pinky- mauve), Hazelnut Swirl (a brown with metallic gold), Sangria Splash (a very berry hue), and Plum Sorbet (a royal purple).
The packaging got the gold medal treatment as well. Normally Beauty Bakerie's Lip Whips feature a mint green top, Gabby's got the patriotic treatment and a star-spangled box to boot.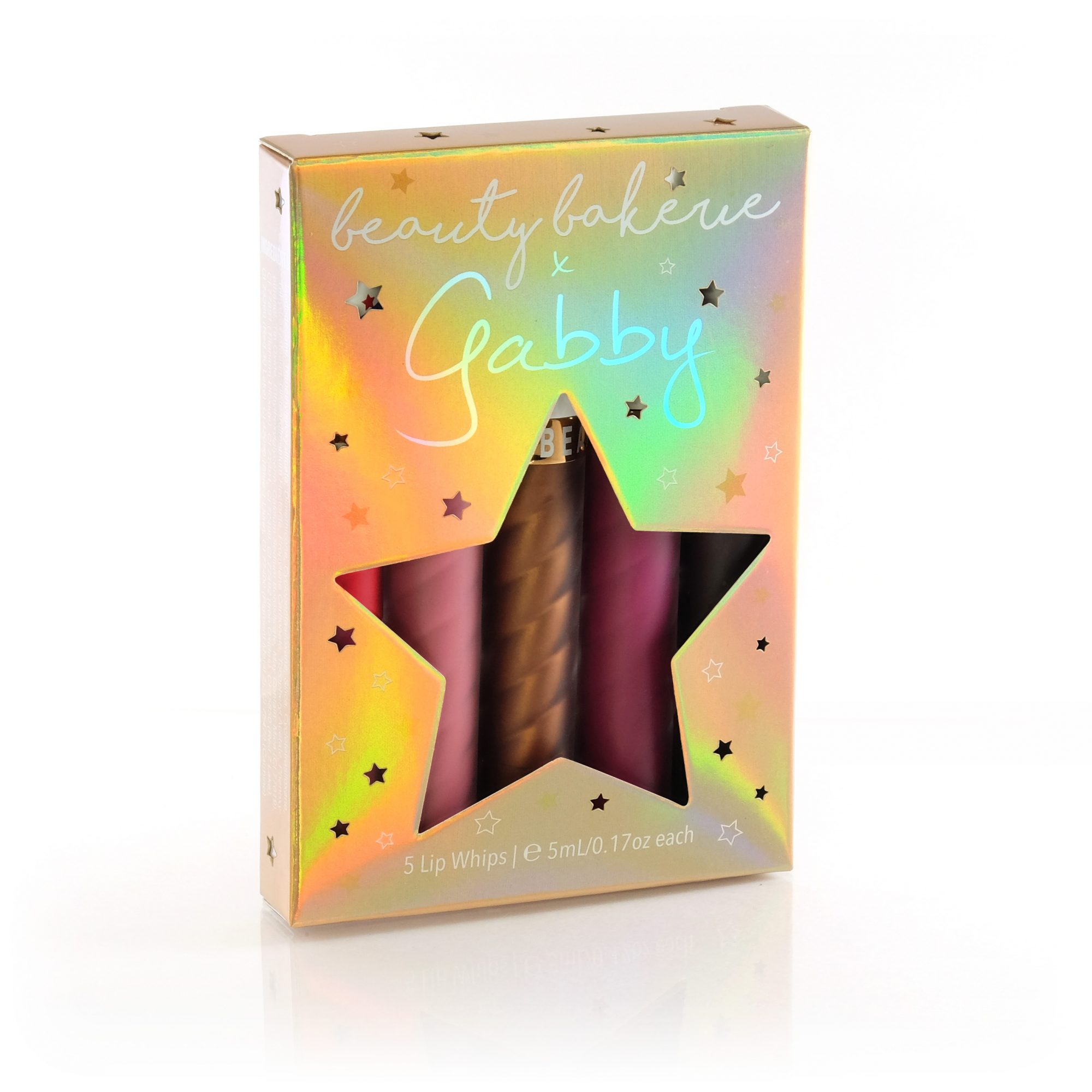 Gabby spoke about the collaboration in a press release saying:
"I am so excited about this partnership with Beauty Bakerie! Being Better not Bitter is very similar to my personal motto, 'Hard days are the best because that's when champions are made.' It's easy to allow negativity or hard circumstances to keep you from chasing your dreams.  However, it is very important that you always stay positive and surround yourself with others who share the same mindset. I have actually always wanted to have a lipstick line also, so this partnership fits together in many ways!  I'm honored to be able to partner with a brand that has an amazing product."
https://www.instagram.com/p/BRMWmAth4do
The five-part collection will sell as a set for $80. Beauty Bakerie's Lip Whips are usually 20 bucks a piece, so it's like getting one shade for free. The Gabby Douglas x Beauty Bakerie set will be available soon on BeautyBakerie.com. SoCal babes, get ready for the first Beauty Bakerie store opening in San Diego next month, head to their site for deets.