The small but powerful detail about Beauty Bakerie's first-ever foundation
If you've ever applied a full face of makeup only to have your foundation practically melt off after a hot day, then you know the summertime beauty struggle. But there might be a solution for that. Just in time for festival season, Beauty Bakery is launching its Cake Mix Demi-Matte Foundation. Seriously, you had me at cake and matte.
The new foundation from the sweet brand offers a medium-to-full coverage finish, it's smudge-proof, and it promises not to clog pores. While some foundations only work for certain skin types, the Demi-Matte Foundation is suitable for everyone and all shades.
"It was formulated with all skin types in mind: oily, dry, combination, sensitive, and acne-prone," says Beauty Bakerie founder Cashmere Nicole.
And did we mention the foundation comes in 30 (yes, 30!) shades?! While some brands continue to lack diverse shade ranges, we're glad brands like Beauty Bakerie understand the need for inclusivity in the makeup industry. And speaking of shades, the most interesting and unique part of Beauty Bakerie's foundation launch is that it displays the shade range from the deepest color to the lightest. Normally, it's the other way around.
Cashmere Nicole told Refinery 29 about the brand's shade range change, saying:
"There are constant reminders, subtle and overt, that being a woman of color is second best. For foundation, I know what's important to me as a Black woman — that's why the order is from dark to light. I wanted equal representation, and for everyone to feel just as beautiful."
Look. At. The. Range.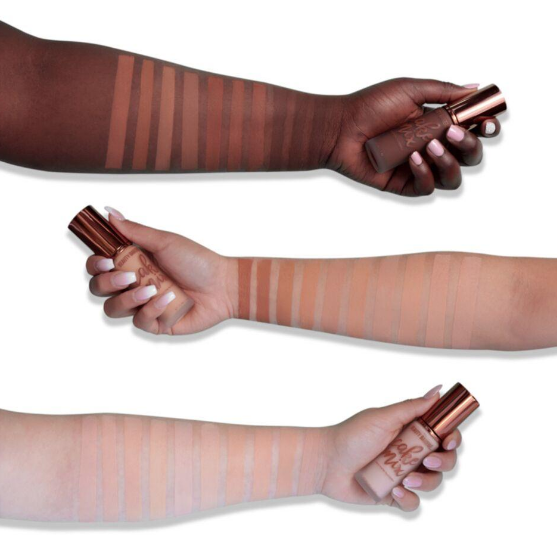 There's seriously a match for every hue on the spectrum. And if you're totally confused about your shade (ahem, me!), Beauty Bakerie has an awesome shade finder feature that makes it easier to figure out your foundation shade. There's even a shade comparison guide that helps you determine your Beauty Bakerie match, which is based on other brands you may already use, including Fenty, NARS, and MAC.
The creamy foundation has a demi-matte finish, is infused with vitamin E, and is free of parabens and sulfates. Oh, and did we mention it's also vegan? The foundation is medium-to-full coverage. You can go light for a casual day or build it up for days when you want to slay with a fuller coverage.
And the packaging is too adorable for words!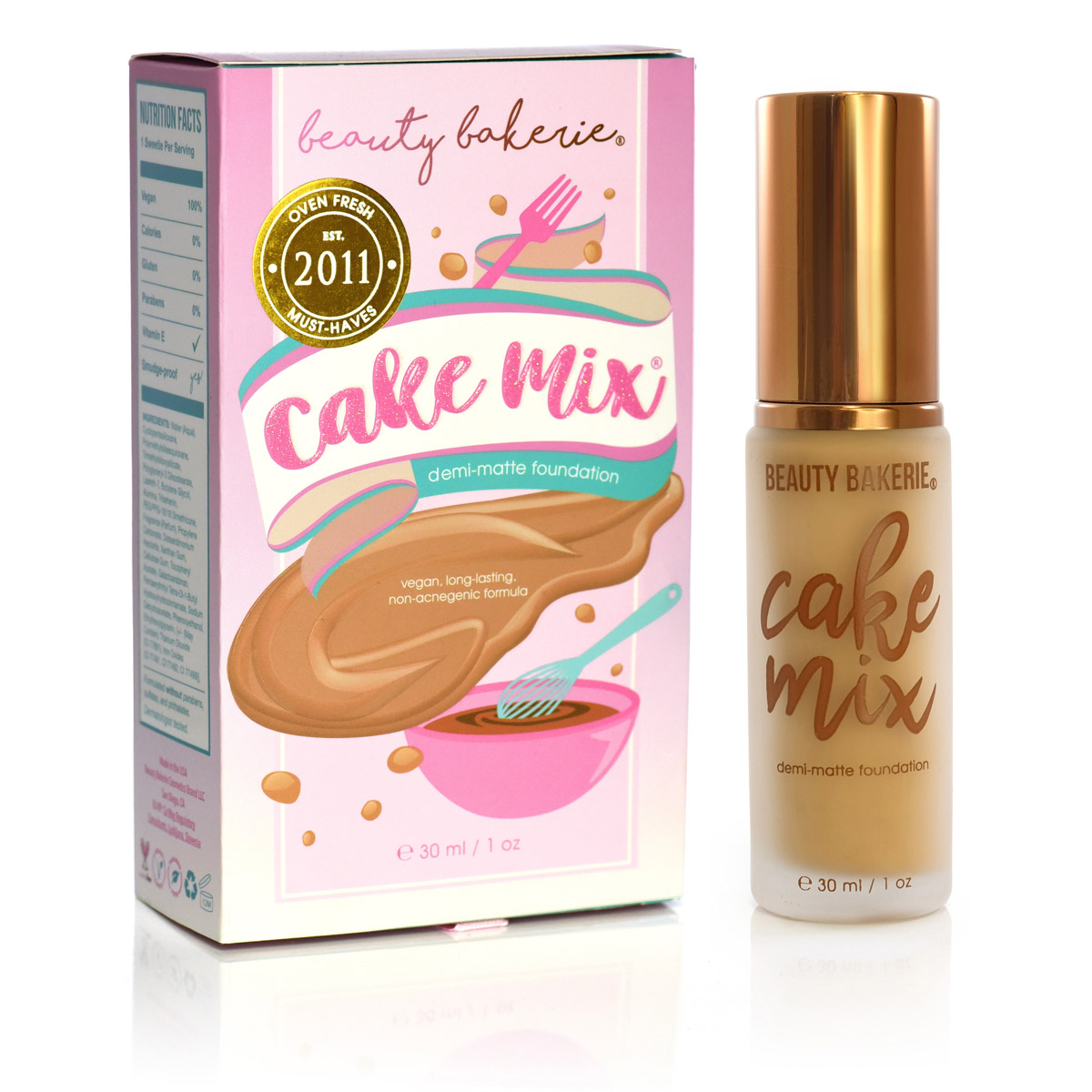 The Cake Mix Foundation launches today, April 19th, on Beauty Bakerie's site, and it retails for $28. You can also find the foundation in-store at Riley Rose at the Glendale Galleria.