This vintage "Beauty and the Beast" line has us dreaming of far off places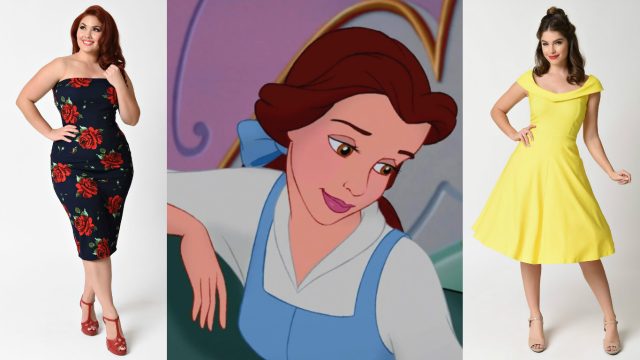 If you're in the market for a more adult way to wear your Beauty and the Beast love, there's literally nothing more perfect than the styles Unique Vintage just dropped. You might be used to seeing Belle in her golden-yellow ballgown and thinking ~formal goals~, but thanks to the new Tale As Old As Time collection, the new goals are all vintage, and everything is absolutely magnifique.
The boutique Los Angeles based store (don't worry, you can buy everything online) now has a handful of dresses and skirts (AND CAPES) all influenced by our favorite bookworm heroine. The best part about this collection is that it puts a totally retro twist on the classic styles we know and love when it comes to Belle's beautiful style.
You want a pinup style Belle ballgown? Wish granted.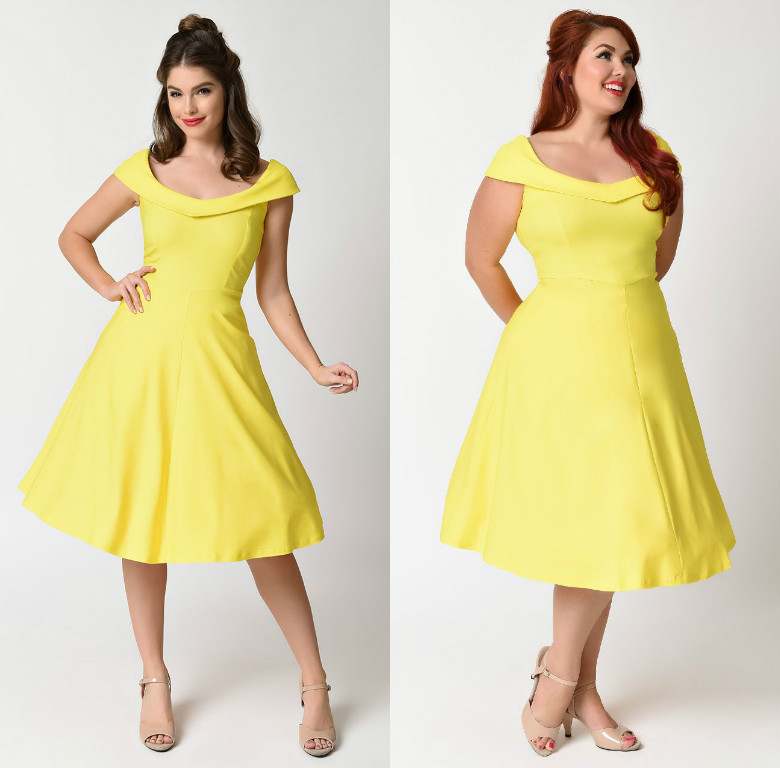 You can't have one classic Belle look without the other, so go ahead and buy this gorgeous blue high-waisted skirt that just screams that you want more than this provincial life.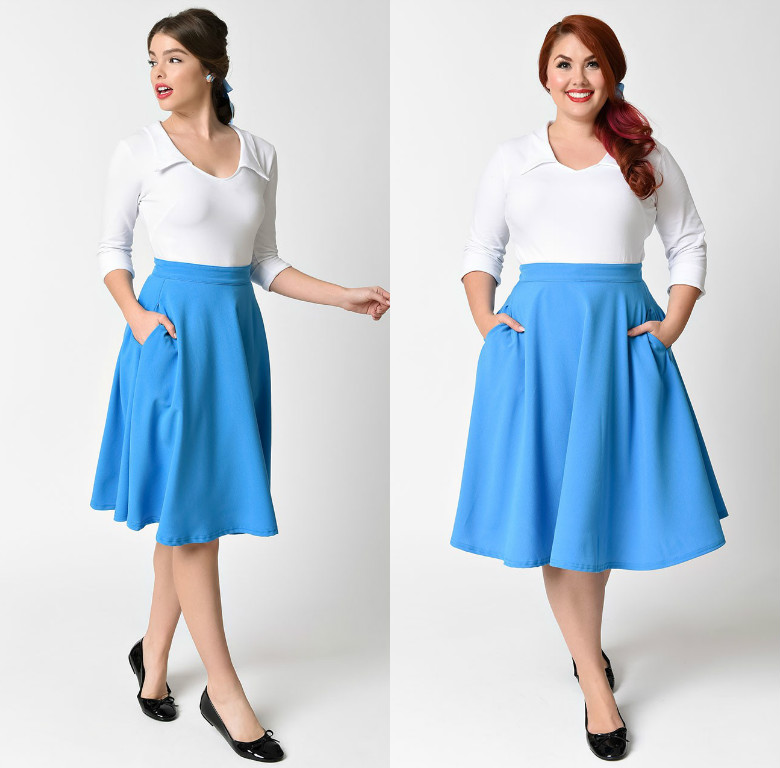 If you don't want to go for the exact Belle look, you can always snag this strapless rose dress — which will undoubtedly be the talk of your little town.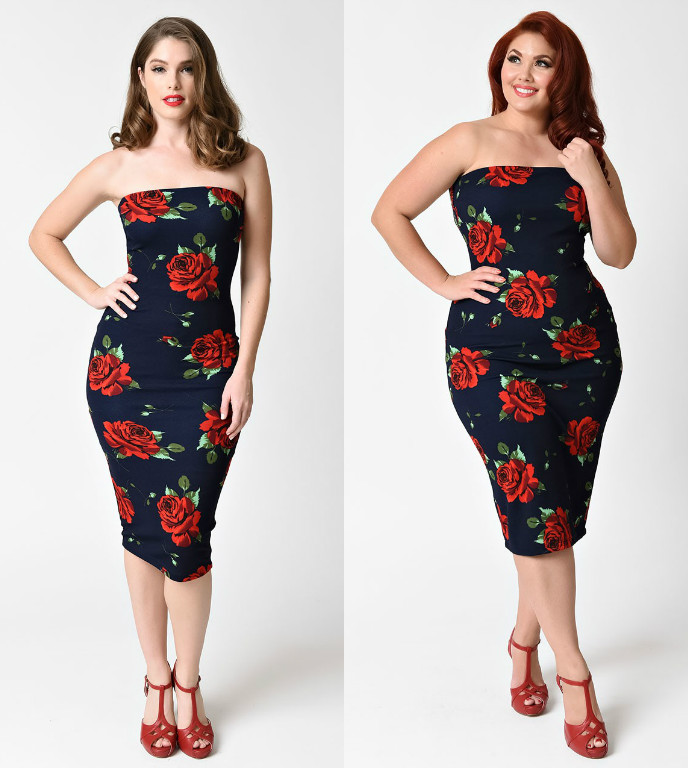 Just about every clothing item in the collection comes in regular and plus sizes — ranging from S to 2x (and for some items 4x) — so that sound you hear is everyone furiously typing in their credit card numbers.
But wait! You can't just rock a Beauty and the Beast vintage dress without some accessories. Unique Vintage has hands down the best accessories right now. Seriously, you need these Beauty and the Beast purses to carry your books and teacups around.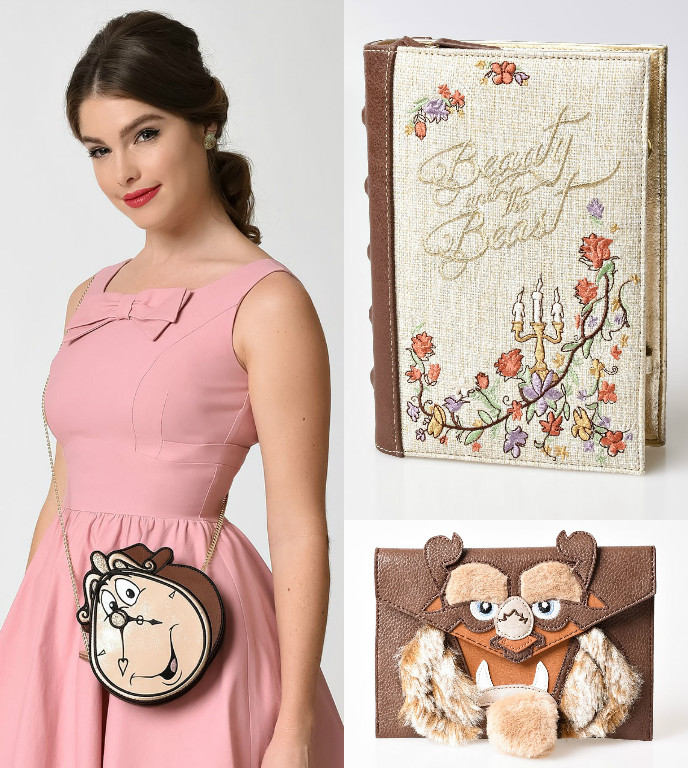 Also, just buy this cape. Just do it. Don't think about it. Do it.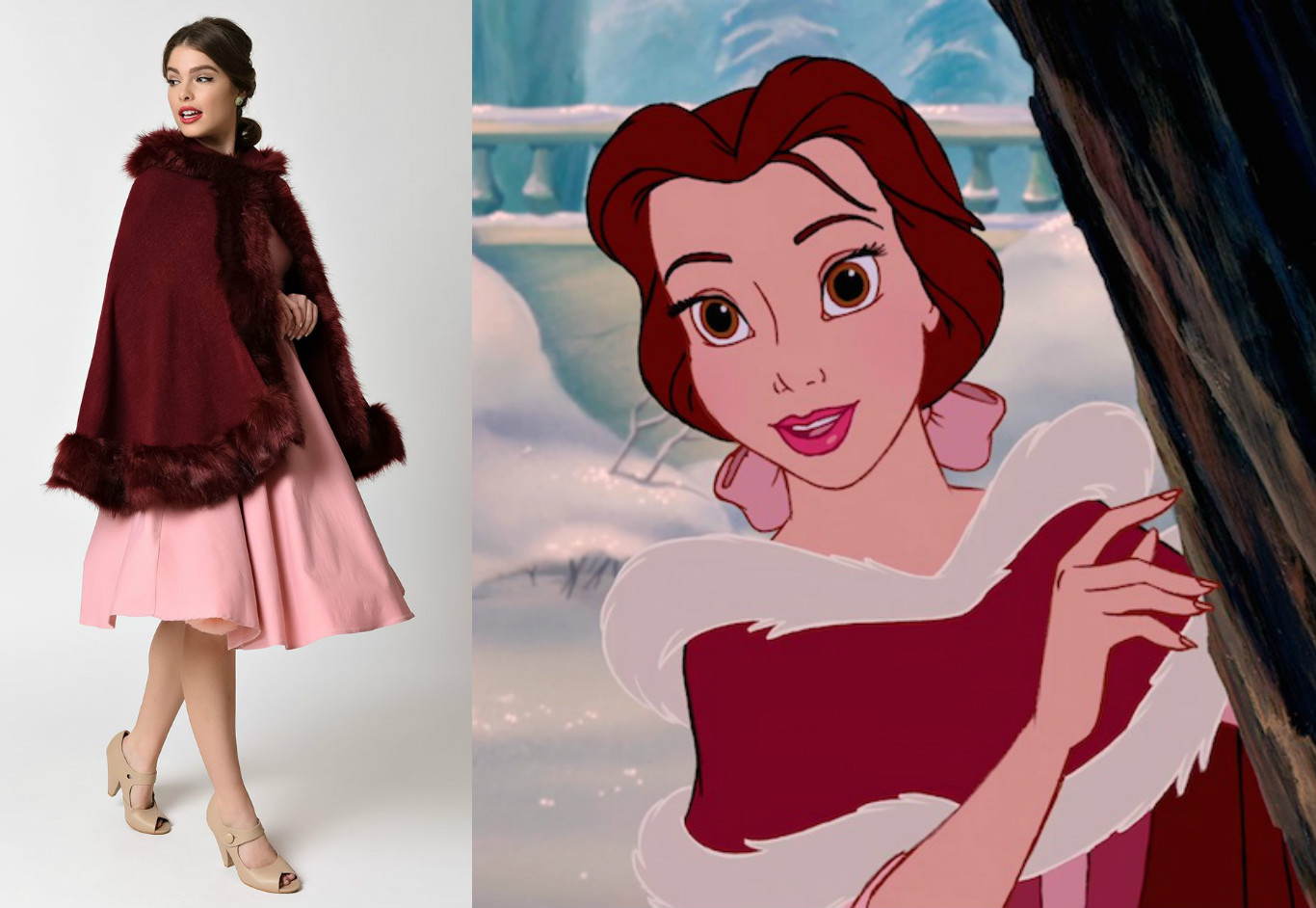 Everything here (and so much more) can be purchased online at Unique Vintage, and if you happen to be in the Burbank, California area you can stop into their store and browse around. It's a tale as old as time collection you're going to want to wear every single day of your life.