It sounds like Dan Stevens had *the worst* time playing the Beast in "Beauty and the Beast"
There are some brand new images of Emma Watson as Belle for the upcoming Beauty and the Beast, and we've got heart eyes for days looking at them. But, with every Beauty, there has to be a Beast, and that task fell on the shoulders of Dan Stevens. The role of the Beast/Prince is not one to be taken lightly, and it sounds like Matthew Crawley Dan went all-in for the role. And it sounds like he did not have a good time doing it.
Talking to Entertainment Weekly about the upcoming live-action movie, the process of how the filmmakers brought the Beast to life is broken down, and not only did Dan have to play Beast once, but he had to play him twice:
Once, just shooting from the neck down to get the Beast's movements, and then again, shooting from the neck up, to get the Beast's facial expressions. Oh, and this whole time Dan was wearing a lycra body suit and had his face covered in ultraviolet makeup for the motion-capture movie magic to happen.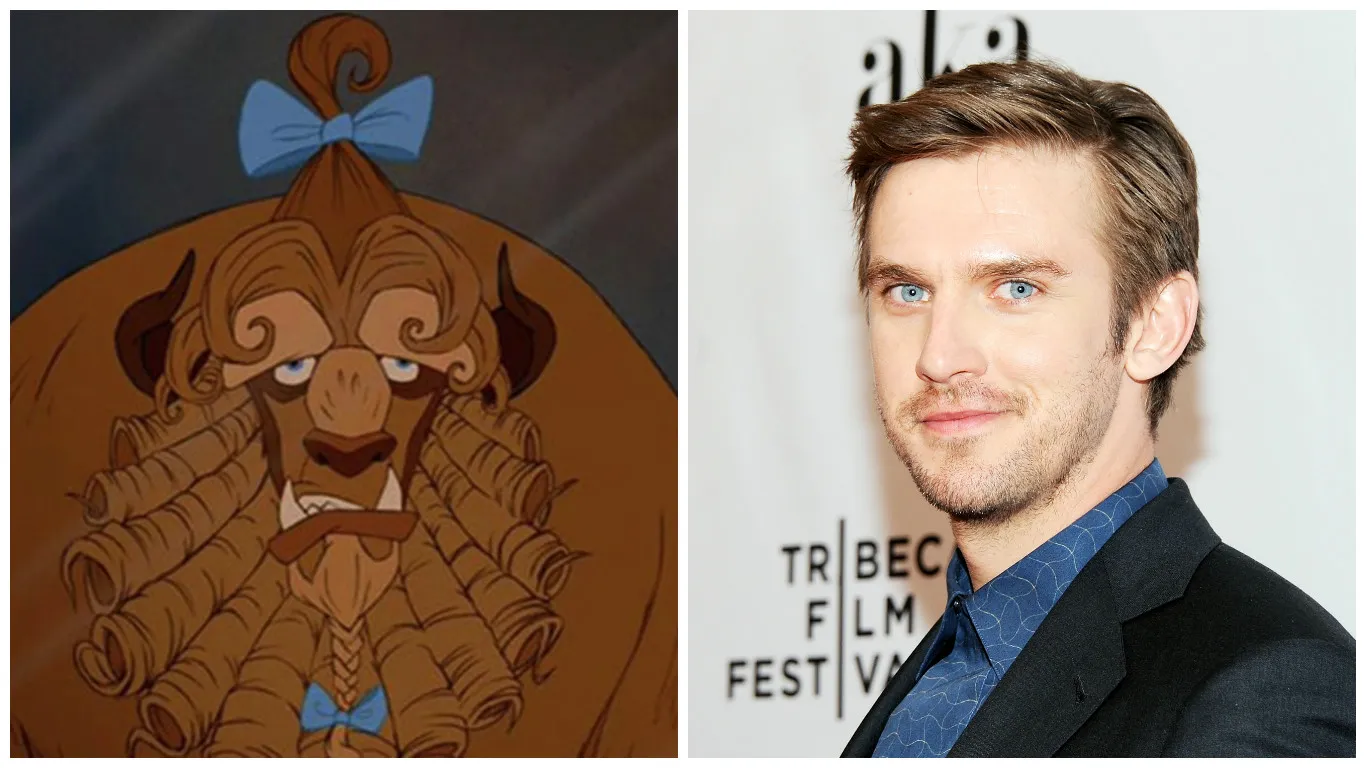 "There was the physical puppeteering and the facial stuff," Dan explained. "Essentially, you go from these incredibly lavish, amazing, tangible practical sets on these stages at Shepperton [Studios, where the movie was filmed] — and everything's looking gorgeous and there's me looking like a crash-test hippo on stilts [to enhance the Beast's height] — and you've got to do all that again, but you're now essentially in Tron. I [then sat around] wearing a black t-shirt in a sort-of UV booth with 27 cameras."
Sounds…fun? Not only that, but Dan also looked to others who had gone through motion capture roles for help…and they were less than helpful.
"I spoke with Mark Ruffalo [who did motion-capture performance for the Hulk], and when I told him what we were trying to do [for Beauty and the Beast], he was just like, 'No, that's impossible! You can't do that!' So, I was like, 'Oh, okay.'"
Well, judging from the first pictures from the movie, it appears as if Dan did a great job and we can't wait to fall in love with this Beast up on the big screen.