We know who is going to sing the "Beauty and the Beast" theme song, and we are psyched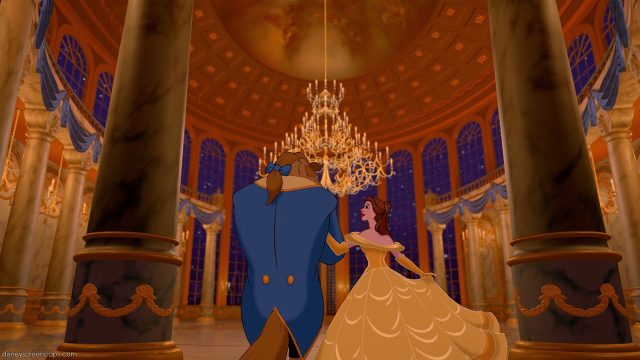 It's a tale as old as time, and it's true as it can be. The title song from Beauty and the Beast — also, titled "Beauty and the Beast" — is one of the best love songs of all time. It's actually just one of the best songs of all time, certain as the sun rises in the eaaaaaaaaaaaast.
With the new live-action Beauty and the Beast movie creeping closer and closer every single day, it's now time to reveal just WHO is going to sing this iconic song for the movie. Are you prepared for this?? Because it is a doozy.
As Oh My Disney just announced, Ariana Grande and John Legend are recording the song, first made famous by Celine Dion and Peabo Bryson for the OG animated movie back in 1991 (and don't forget, Angela Lansbury's version from the actual movie).
https://www.youtube.com/watch?v=pgYEJHJXFB4?feature=oembed
https://www.youtube.com/watch?v=Q5i-JtII7ng?feature=oembed
Yesterday, Ariana actually shared a picture of her in the recording studio, caption with a simple rose loosing one of its petals (go ahead and update your phone to the latest version of iOS if you can't see it, FYI). It was a mysterious picture, indeed, and did anyone think it would translate to Ariana belting it out in a duet with JOHN LEGEND?
Omg, this is the most exciting thing — that is, the second most exciting thing after the upcoming Beauty and the Beast movie. We can't wait to hear this brand new track, and just how perfect Ariana and John will sound together. Is it March 17th yet??