"Beauty and the Beast" is returning to theaters for one week only, and we will gladly be its guest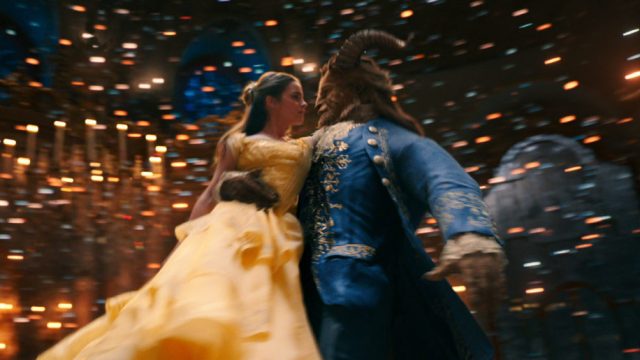 Dust off your library books and slip into your favorite yellow gown, because Beauty and the Beast is coming back to theaters next month. The live-action film, starring Emma Watson as Belle and Cousin Matthew Dan Stevens as the titular Beast, will screen at AMC theaters for one week only. Of course, there is a catch…
The film will be available at the Times Square AMC theater in New York City and at the Century City location in Los Angeles. As of now, that's it: Two cities, one theater in each, and for one week only.
Fingers crossed the screenings at AMC — which is also bringing Titanic back for its 20th anniversary — expand, because who would pass up the chance to see Beauty and the Beast in theaters again? And, while we're at it, let's hope they'll screen the 1991 animated version too! #dreamdoublefeature
The film has been dubbed the biggest live-action movie musical of all time. So it totally makes sense that it's returning to theaters (the demand is there, and awards season is right around the corner…), and we're ecstatic nonetheless.
Who knows — maybe this will start some sort of re-release renaissance. Like, we certainly wouldn't mind seeing the live-action Cinderella with Cousin Rose Lily James in the starring role on the big screen again.
But back to Beauty and the Beast: Tickets should be available ASAP. Get ready to cry again.