This "Beauty and the Beast" quinceañera would make Belle proud
Quinceañera's are a traditional coming-of-age ceremony in Mexican culture, and they are observed when a girl turns 15. There's usually a big party, a bigger dress, and plenty of food, family, and celebration. The celebration usually includes a service at church as well, which marks the transition from child to adult. Now, more and more quinces (as they're lovingly called) are having a theme thrown into the mix. And while we've seen a pretty epic Harry Potter quince in our time, the latest theme that's blowing our mind is this Beauty and the Beast quinceañera with a full blue gown, Beast, roses and all.
Jaylene Vega's celebration was more extravagant than we could imagine, and we have a feeling Belle would be proud of it.
https://www.youtube.com/watch?v=U2fm-01Mbhg?feature=oembed
When we say it was all on theme, we mean it. Jaylene's blue gown was done in a hue reminiscent of Belle's own blue dress, with plenty of beading and jewels at the bust. Paired with one of the longest trains we've ever seen, a great deal of tulle, and a shining diamond crown, Jaylene looked like royalty.
Even her chambelan de honor, or escort of honor, was dressed in character — thanks to his Beast-ready get up.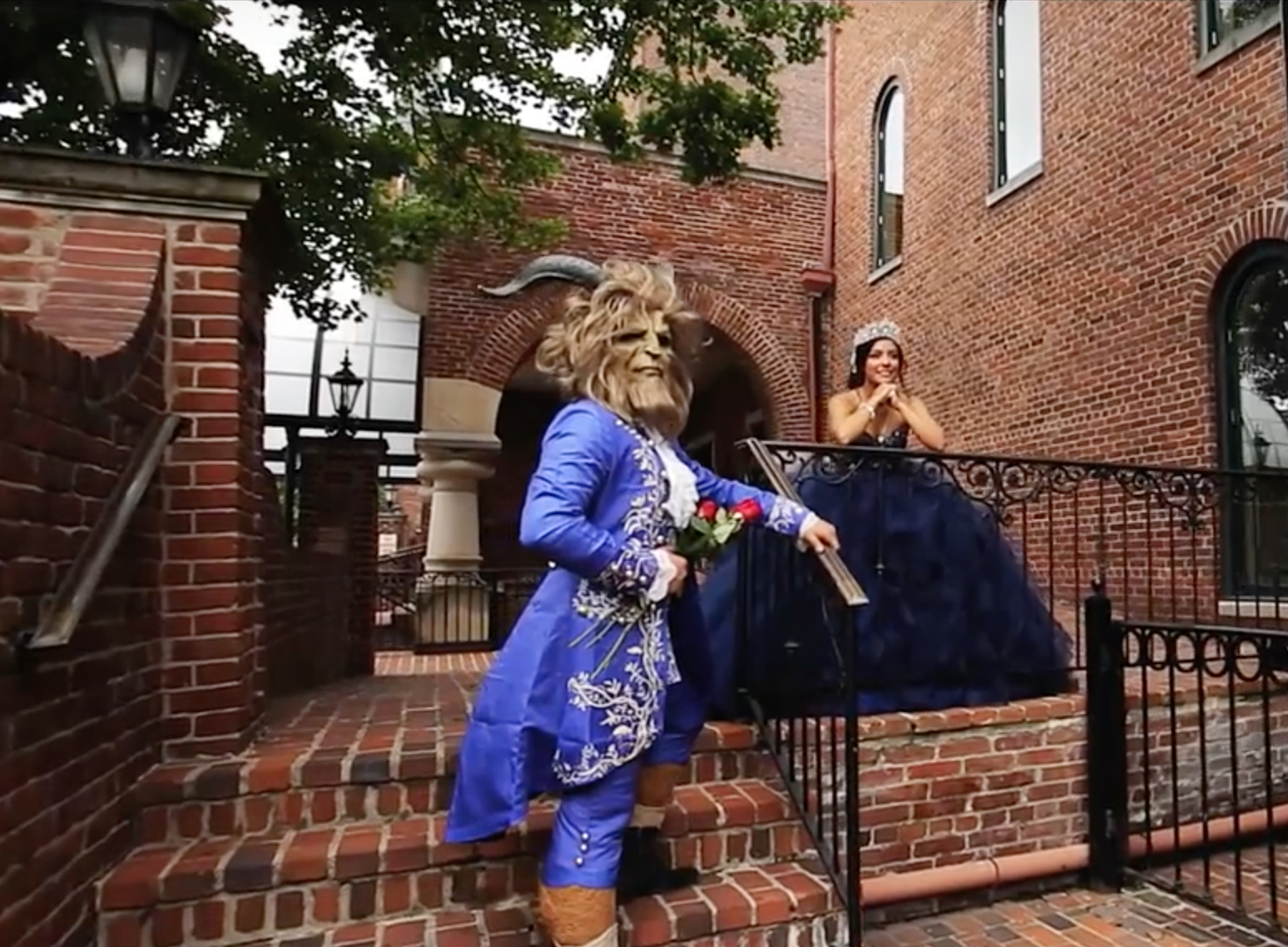 The decorations were on par for the rest of the event, too. There were roses in glass bell jars as centerpieces, a cake done in bright yellow à la Belle, and a room that could have been straight out of a castle.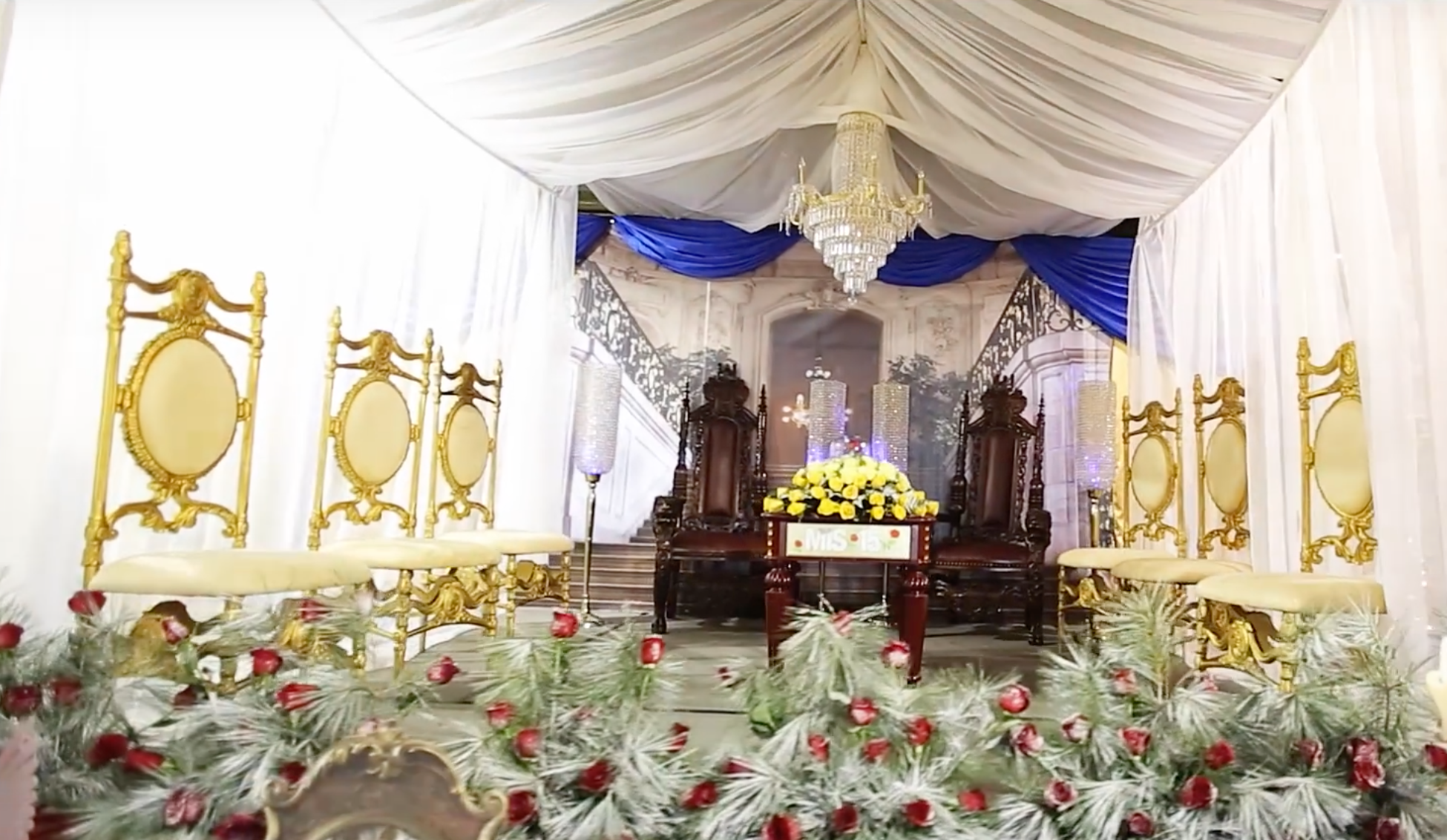 Can we just live here?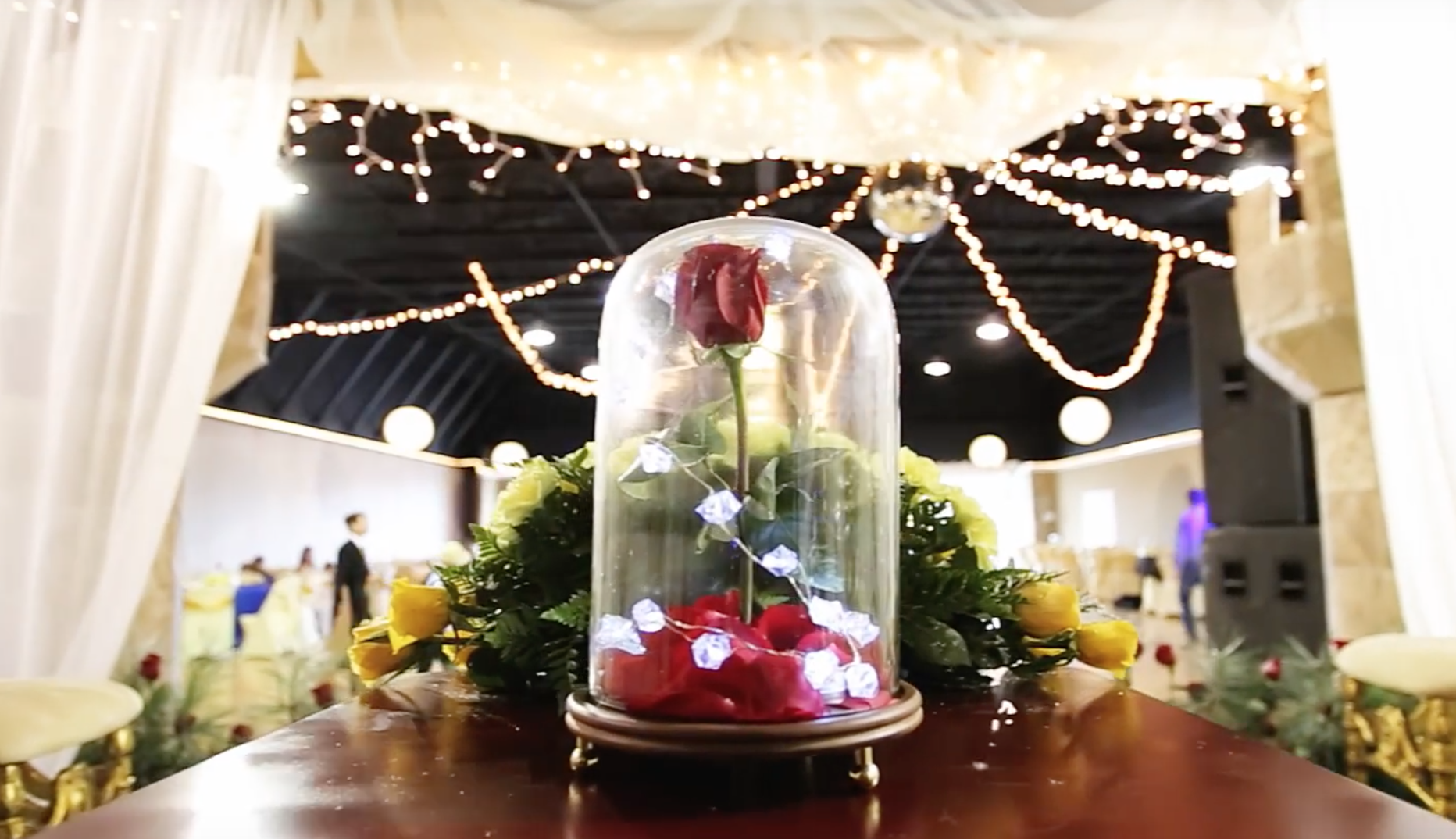 We have to admit that the centerpieces may be our favorite part of the event.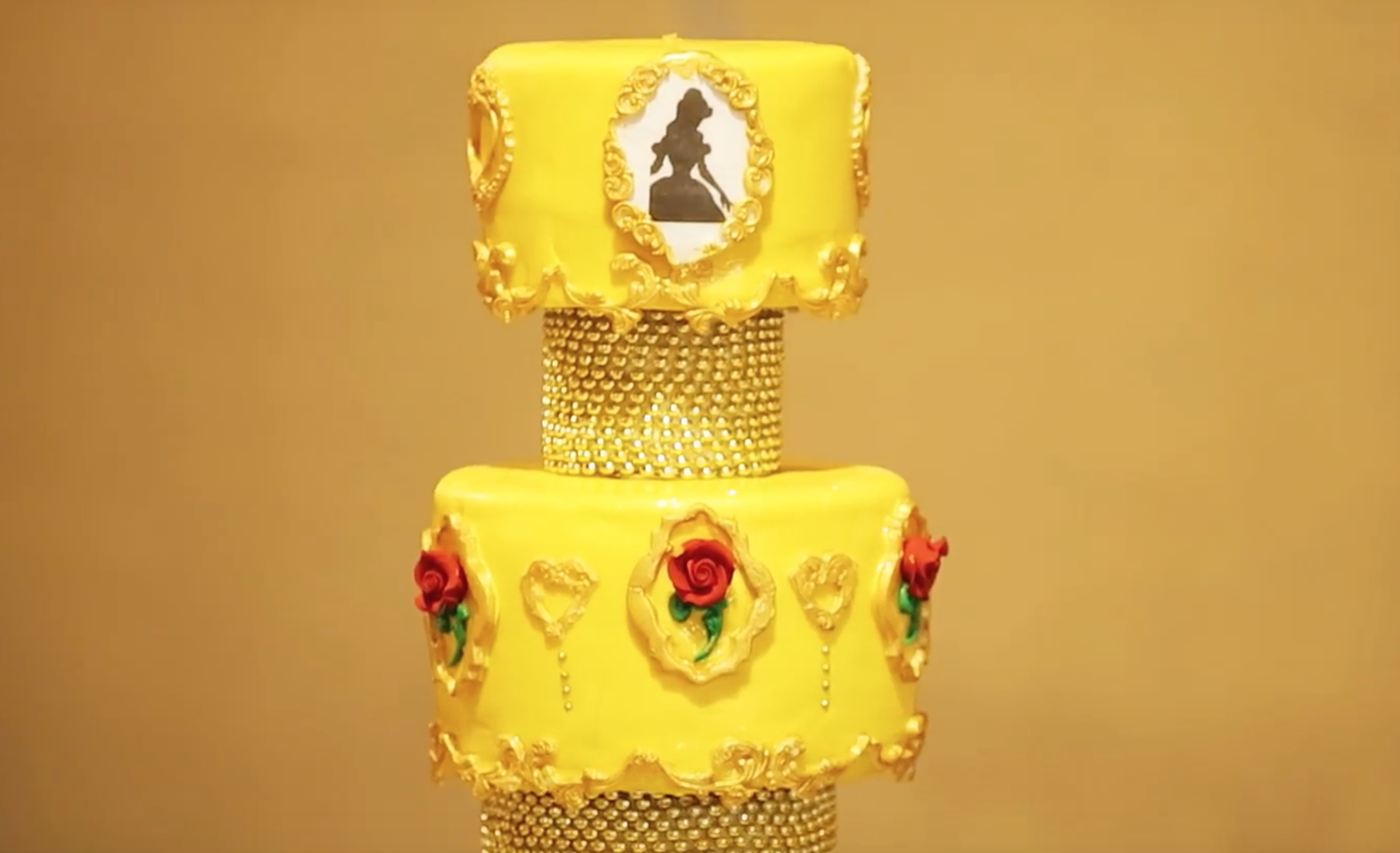 This cake takes a close second though! And overall, the night seemed like one to remember, and we just hope Jaylene felt like a queen for her quince.