"Beauty and the Beast" broke not one, but FIVE different records this weekend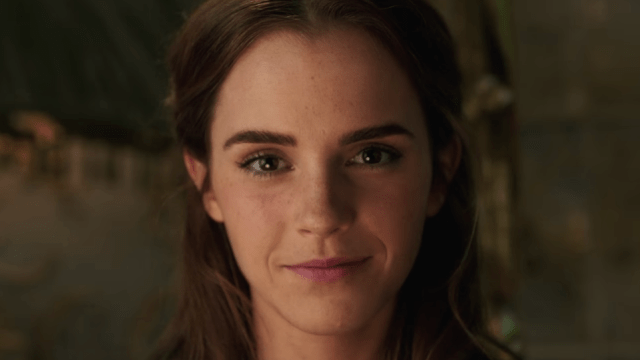 The day has finally come, and you can now see Disney's live-action remake of Beauty and the Beast in theaters across the country. You can go see it *right now.* And apparently, a bunch of you are doing just that because Beauty and the Beast broke five box office records this weekend!
Disney's live-action remake of the 1991 animated film Beauty and the Beast officially hit theaters March 17th, making $170 million in North America and bringing celebration across the lands — or at least at Disney. The film broke the record for Disney live-action adaptations previously held by Alice in Wonderland, which made $116.1 on opening weekend.

Legions of female fans (about 60% of ticket sales) also led the film to the biggest opening of a film that received a high of a percentage of women in the audience. It beat out The Hunger Games and Twilight films to take the spot. The film also received the honor of the highest opening weekend for a PG-rated movie both internationally and domestically. Oh, and did we mention that it's the seventh best opening for a movie EVER?! Even the biggest for Emma Watson — who has all of those Harry Potter films under her belt.

But wait, there's more! The film also had the biggest opening in almost a year (the last one bigger was Captain America: Civil War) and the biggest March opening, too. And why do we think the film has been doing so well? Producer David Hoberman has a theory, which he told The Hollywood Reporter:
"This is such a beloved property. And in such a time of uncertainty in this country, and all over the world, I think this movie gives people a sense of joy and comfort."
SO, if you're headed to see Beauty and the Beast, you won't be alone! You'll have plenty of friends to chat with about the film later and maybe even go see it again just for fun. Don't forget to sing along!