Here's how you can recreate Belle's two hairstyles from Disney's "Beauty and the Beast" movie
Even though I dream of becoming a real-life princess who lives in a castle, I know it will probably never happen, especially because Prince Harry is currently taken. However, if I can't be an official princess, then I can damn well make myself look and feel like one. That's why when Disney announced the live-action Beauty and the Beast movie, I knew I had to transform myself into Belle. I mean, we do both have brown hair and a passion for reading.
I love how Emma Watson's hair in the film mimics Belle's in the animated movie, and that they left that messiness to it. Remember how Belle had that one strand that always fell out of place?
Let's be real, if we were going to be trapped in a castle during a time when hairspray and bobby pins were not yet available, then our hair shouldn't be perfect right? Even though that's probably the real tragedy.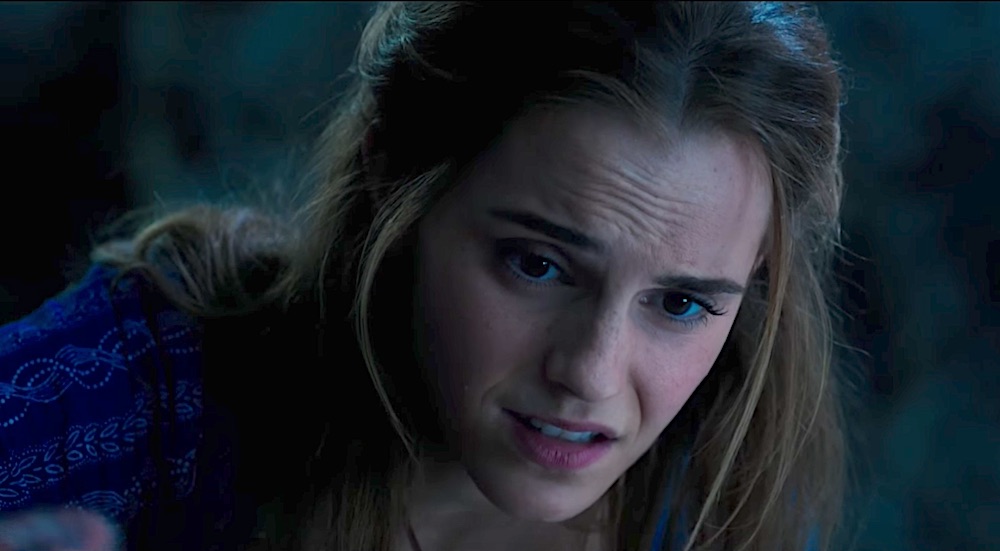 Surprisingly, Emma's hair in the film is easy to recreate. All you need are a few rubber bands, a brush, and a little bit of magic to create two effortless hair looks. These two hairstyles may be simple, but they will make a statement. So throw on your fave blue dress, pink lip balm, and let's dive right in!
Here's the first look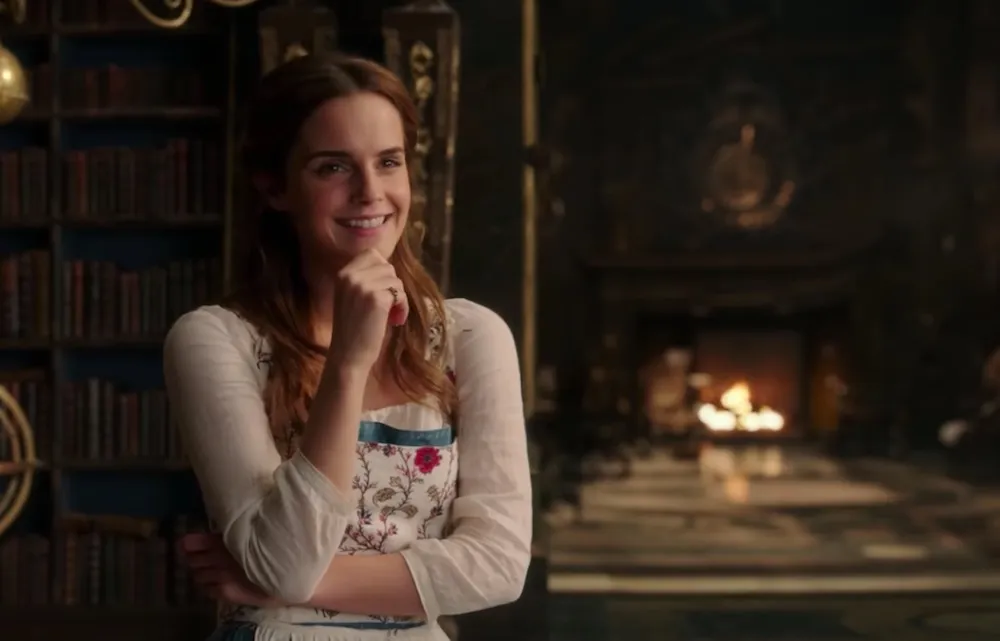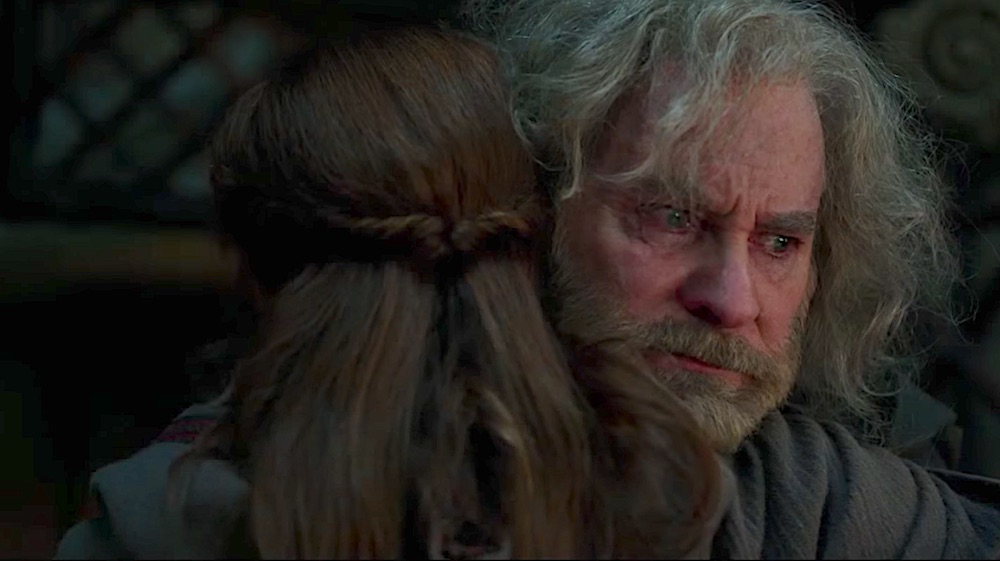 Step 1: Brush your hair and part it off center
Step 2: Section off into two sides and leave a bit of hair in front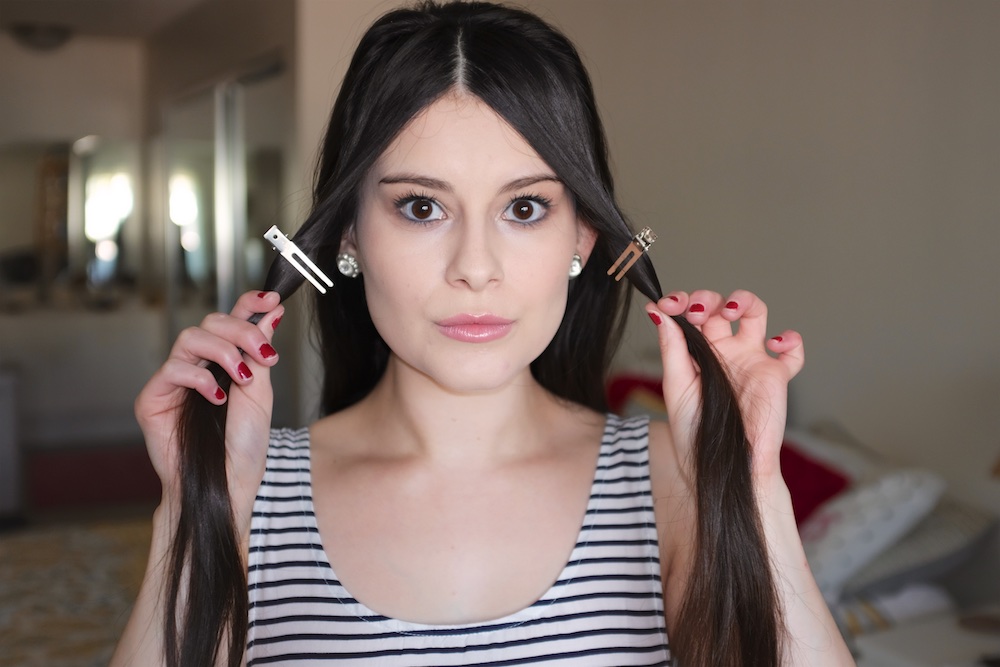 Once you've brushed your hair, take two sections and keep them separate from the rest of your hair. To keep these strands from falling into the back, I used small metal alligator clips ($6.49) but you can also use hair ties or regular clips.
Step 3: Grab a section of hair on top and tie it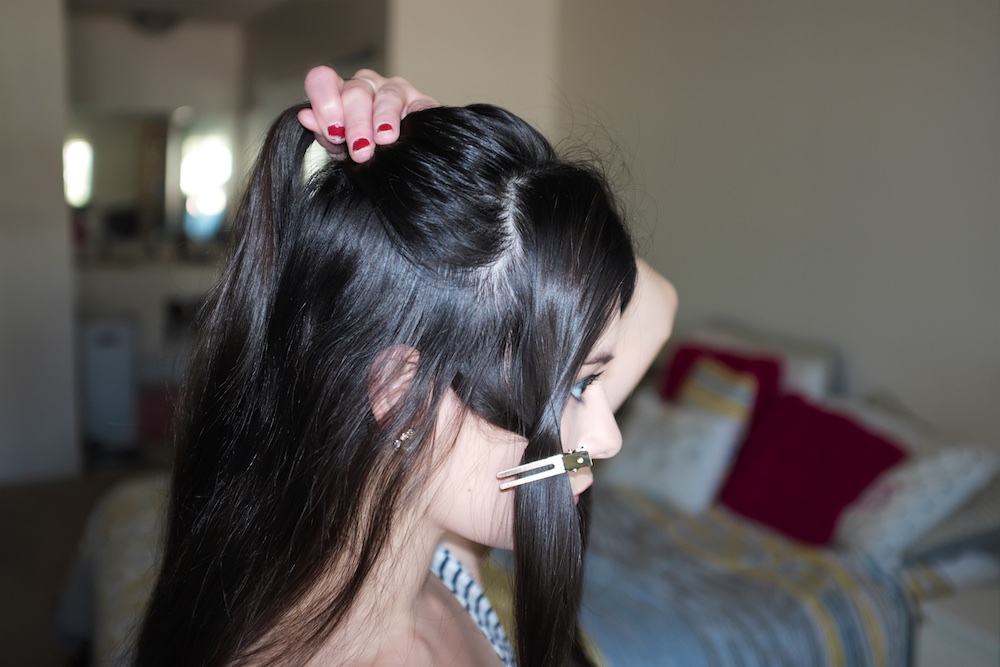 Grab a section of your hair to create a small, half-up ponytail. You'll want to leave some hair covering your ears because we'll need a thick section when we start twisting the hair. Before you tie your hair up, grab hairspray and tease it just a bit to give that area volume. I used L'Oréal's Strong Hold Hair Spray ($14.99) before tying my hair with small rubber elastics ($1.83) in black to match my hair color.
Step 4: Curl the sections of hair in the front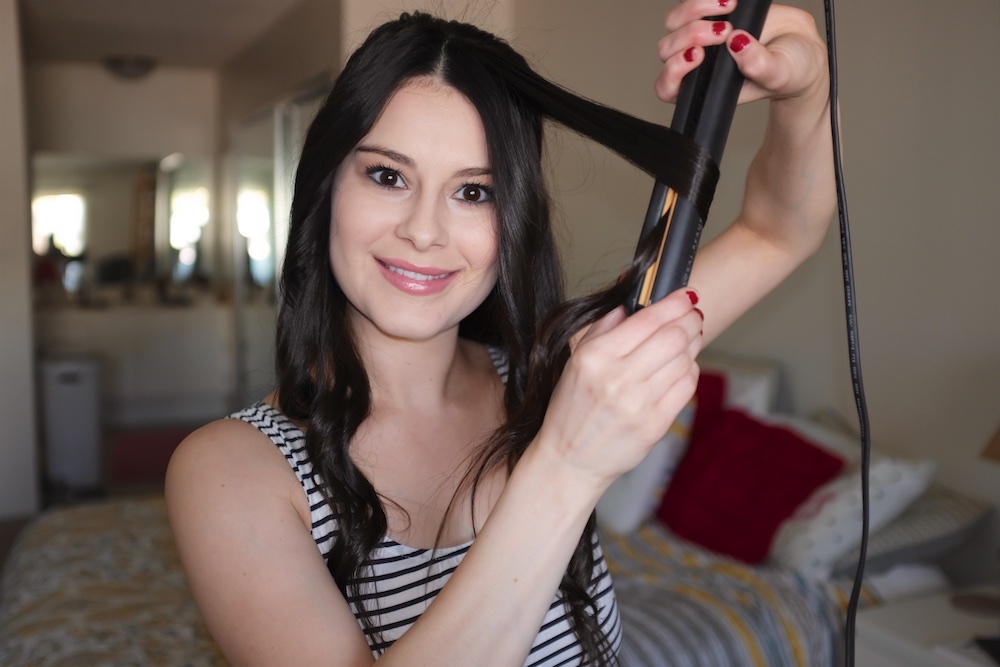 Once you've tied your hair in a half pony, start curling those two separate parts. This will make twisting your hair a lot easier and it will give it a little more volume! I used my tried-and-true Chi curling iron ($89.95), but any curling wand or straightener will do. Fun little tip: I always curl away from my face on my left side, and towards my face on my right side.
Step 5: Twist each side of hair that is sectioned off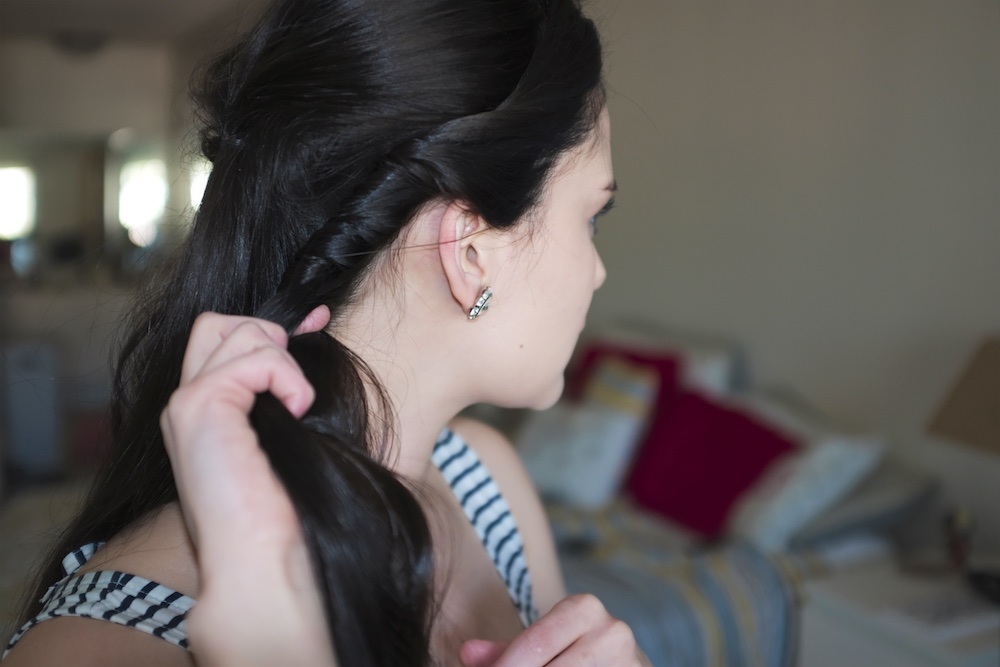 After curling your sections, start twisting your hair. Grab small sections from the top and work your way to the bottom, until you don't have any more strands to grab on to. This will create bigger twists and more volume. After you've twisted the first section, clip it. Then, repeat. After, tie both parts together with a small elastic.
This should be around the same area we tied the first part on the half ponytail. If both sections are lower than the half pony elastic, just slide that rubber band down. Pin any hairs that might be sticking out, and add hairspray. For a more effortless look, you can gently pull out some of the twisted hair to make it "messy" and more full.
Step 6: Tie the rest of the twisted hair pieces together to create a half up look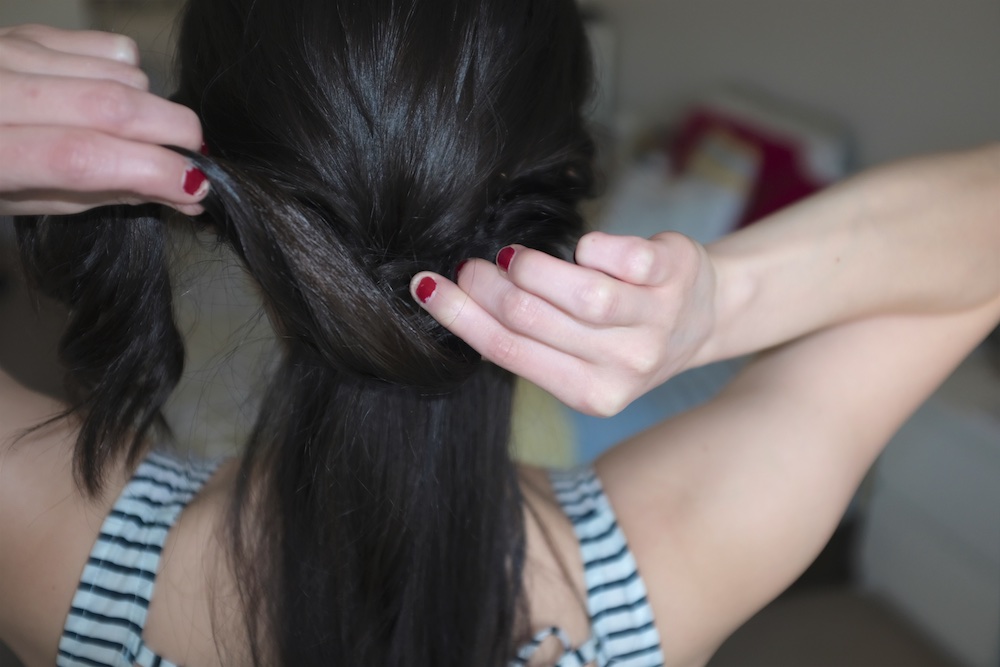 Once you've tied the twist section together, flip the ponytail up and through your hair. It's called an inverse ponytail.
Step 7: Curl remaining hair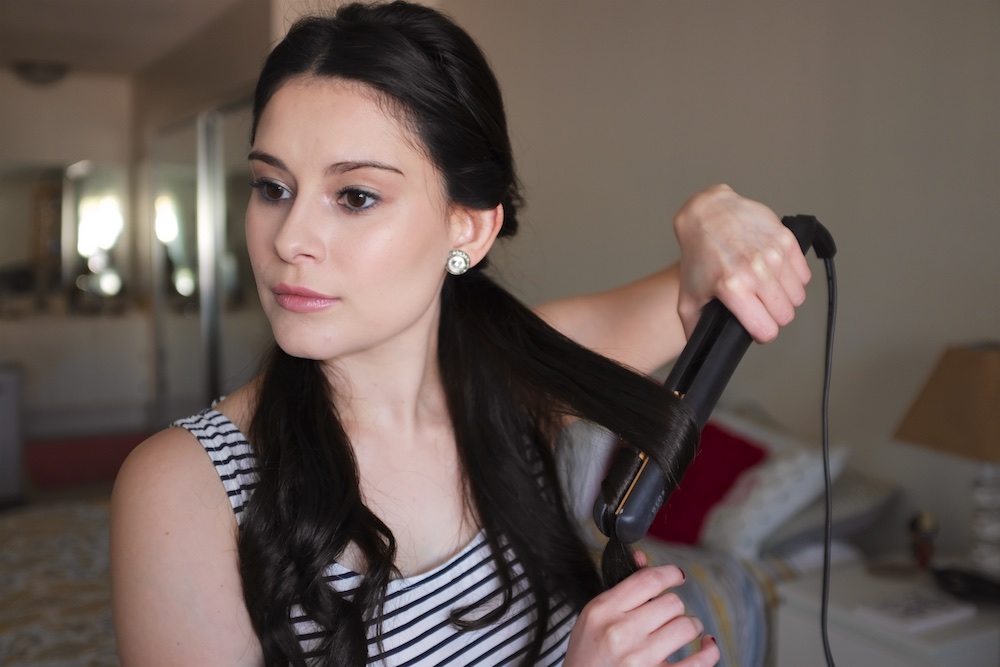 After, curl the rest of your hair and finish it off with more hairspray!
Here's the completed look
Here's what it looks like in the back.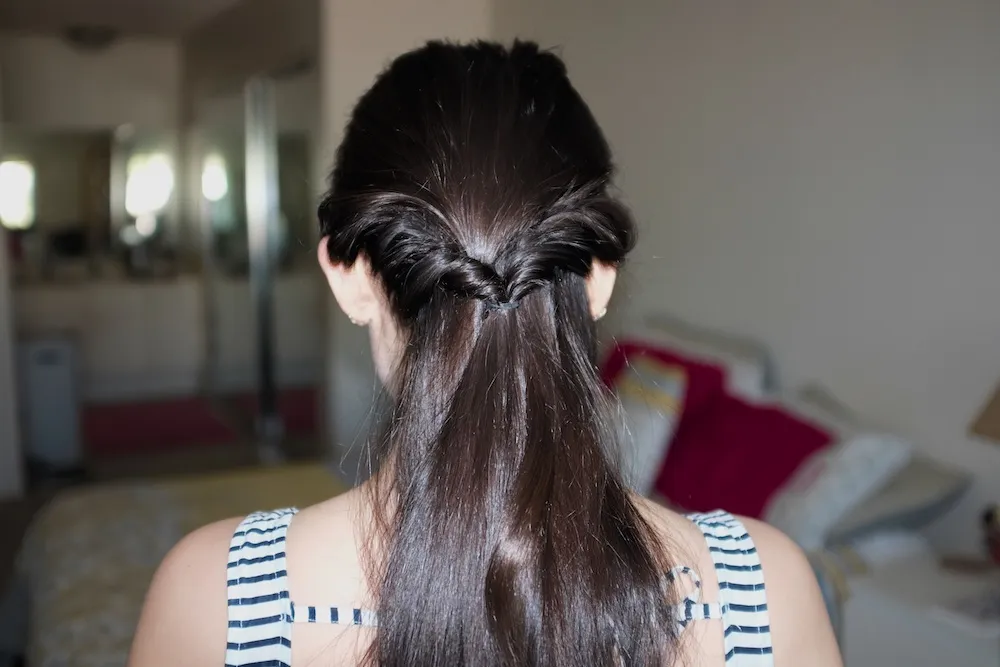 Here's the second look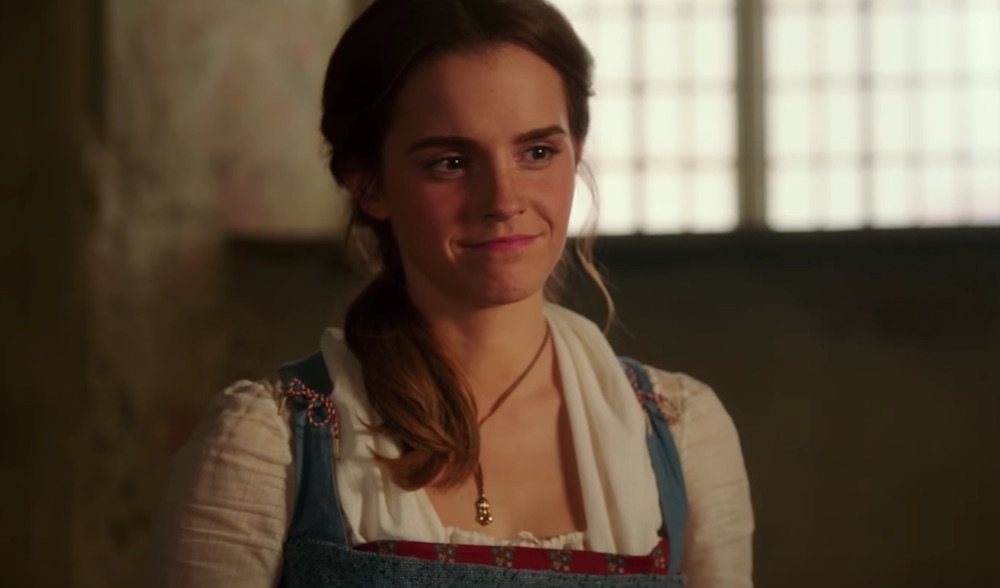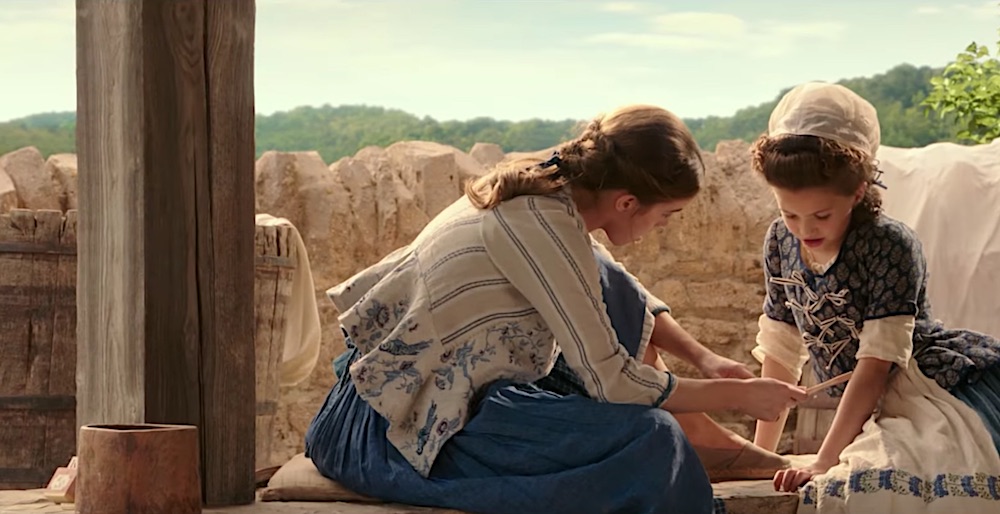 In order to achieve this hairstyle, we just need to add a few more steps from the first look! We'll have Belle's classic look from the movie in no time.
Step 1: Grab the remaining hair and tie it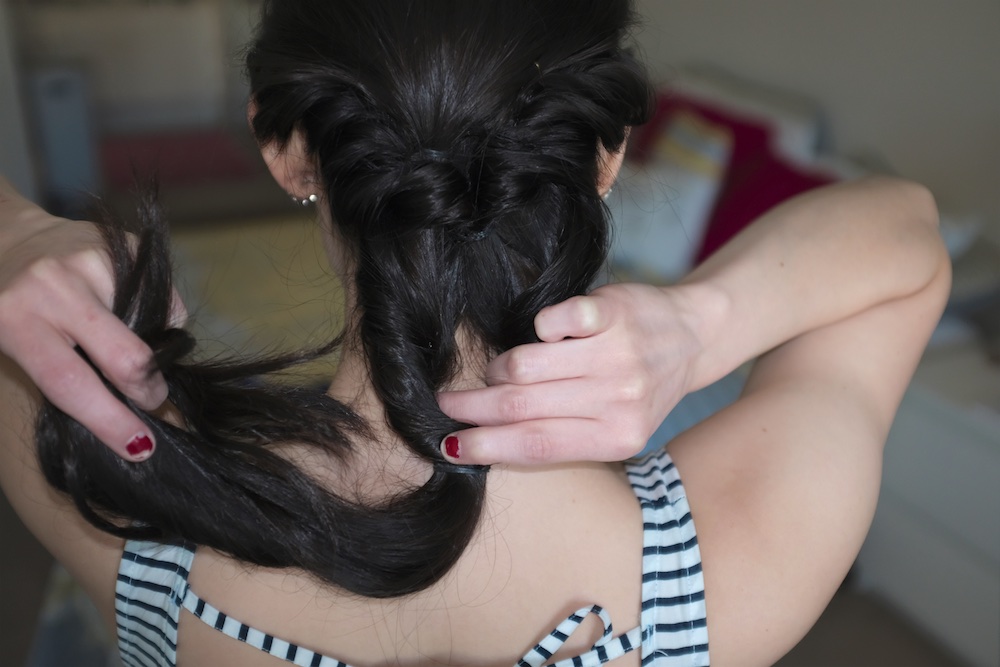 With your remaining hair, leave about 3 to 4 inches from the ponytail and tie a small elastic. Again, you'll want to flip your hair up and through to create that inverse pony tail. To create volume, pull some of your hair out so it's not tight.
Step 2: Add a ribbon for a final touch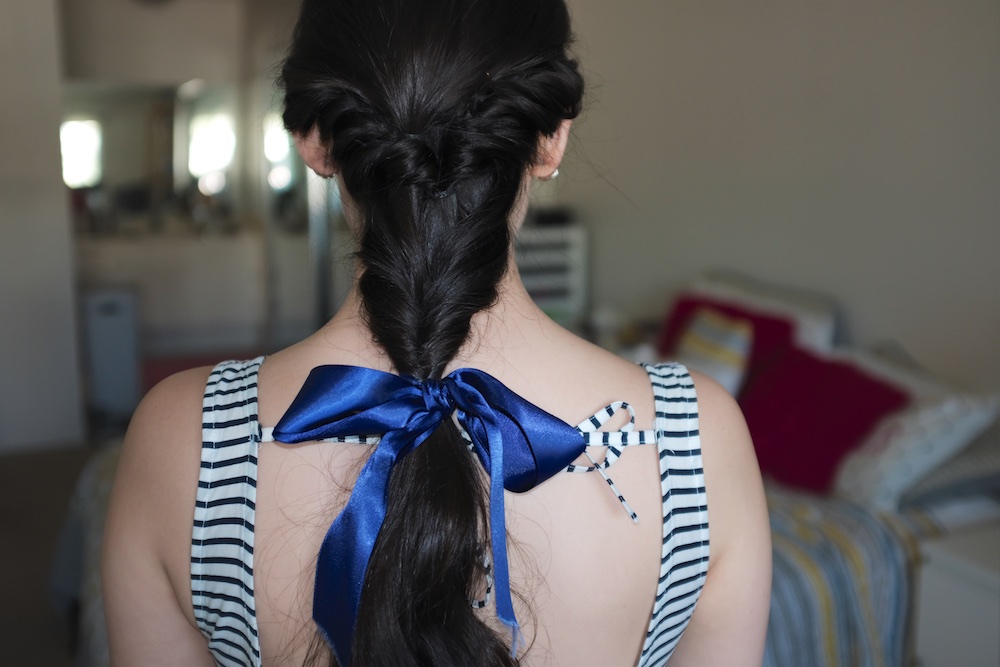 Grab any thick blue ribbon from Target or craft store and tie it around the small elastic. I actually had this ribbon from a previous hairstyle from a while back, but this affordable blue ribbon from the Hair Bow Center should do the trick!
Here's the completed look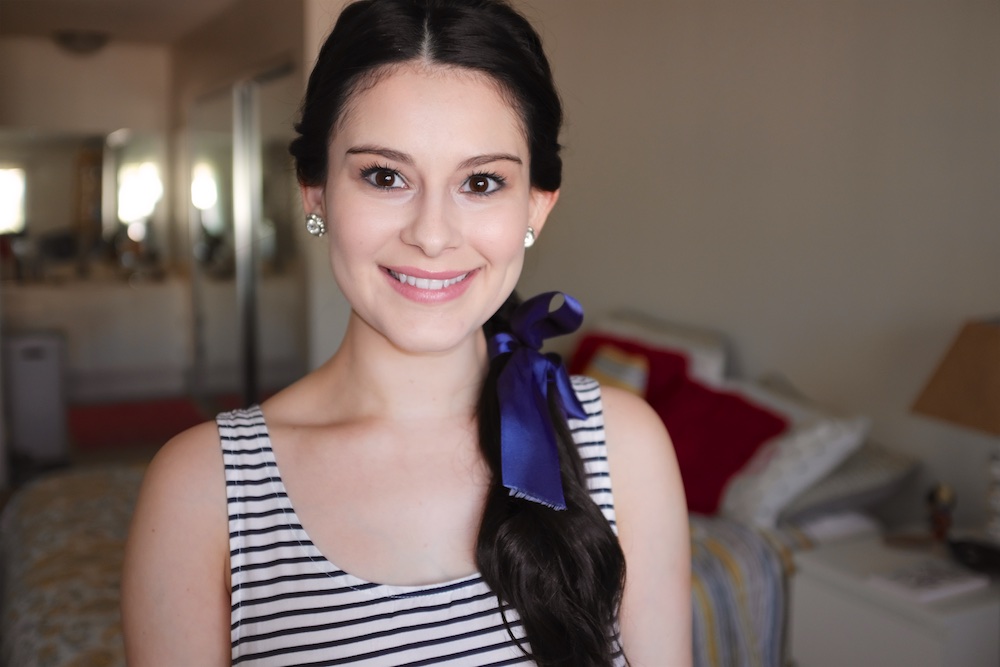 This is me channeling Belle in the real world.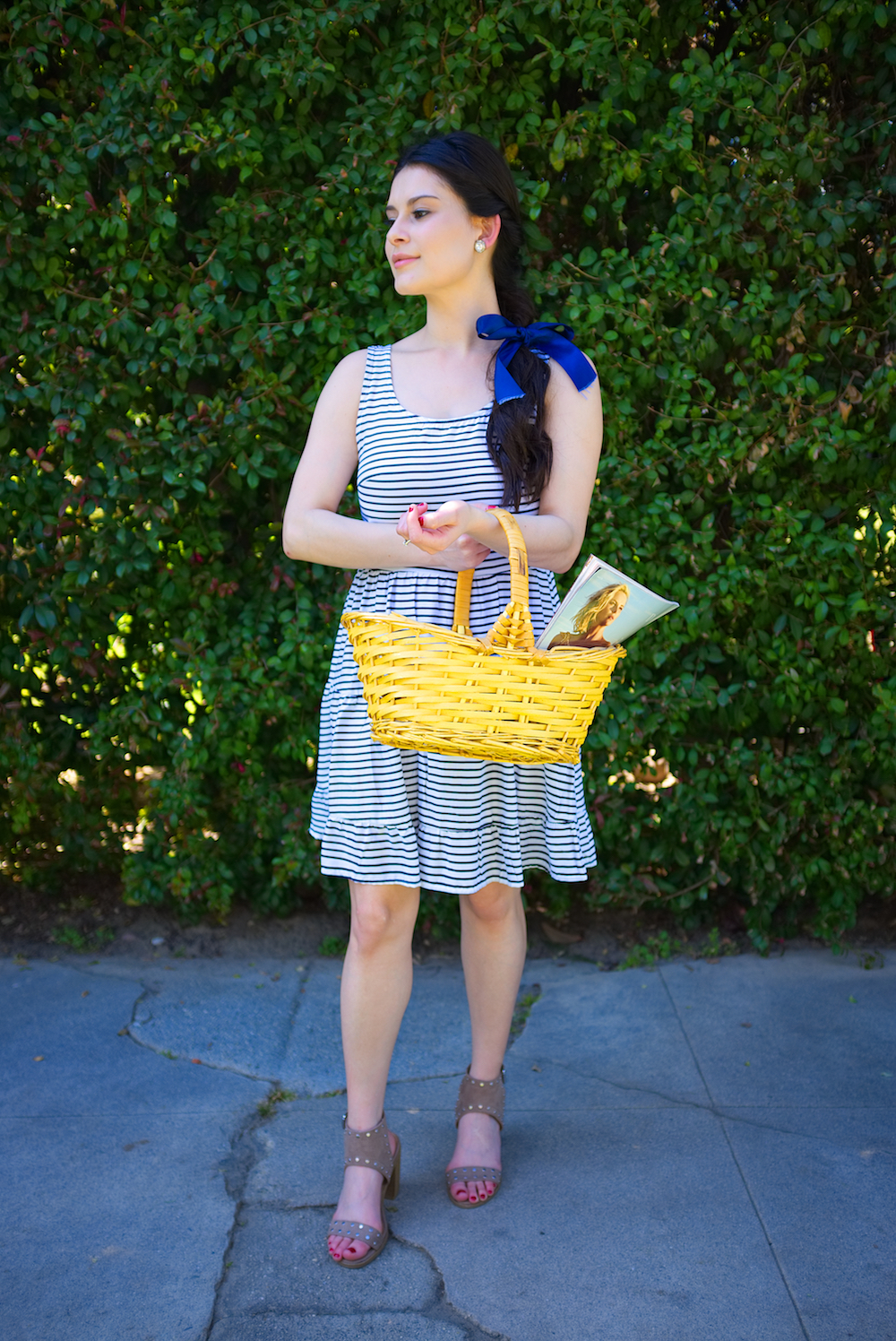 What do you think? Will you try out this hairstyle? I know I'll be rocking this 'do when I see the movie on Saturday. Beauty and the Beast premieres on March 17th!