The latest "Beauty and the Beast" trailer truly invites us to ~be their guest~
Are you ready to ~be a guest~ for Disney's upcoming Beauty and the Beast live-action remake? You better be ready, because Belle is going to start singing "bonjour" before you know it. To start the new year off right, there's now a brand new trailer for the movie, where we actually get to HEAR "Be Our Guest." It's just as enchanting as you would imagine.
We've already been treated to a few other trailers, along with a clip of Emma Watson singing, but this latest TV spot shows us some footage we've never seen before — and, "Be Our Guest" which we're hearing for the first time as an instrumental backing. We are lifting our glass so hard to this right now.
https://www.youtube.com/watch?v=sxSSH6IFVRc?feature=oembed
This new trailer is also kinda…funny? I mean, imagine being Belle, and suddenly discovering everything around you has come to life. You'd probably start talking to all the inanimate objects in your bedroom, too (even if they might not talk back). Oh, Belle. You're super smart, so you'll get the hang of what can, and can't, talk back eventually.
We're also treated to the ~classic~ Belle and Beast snowball fight, and honestly, we could watch this on loop all day long.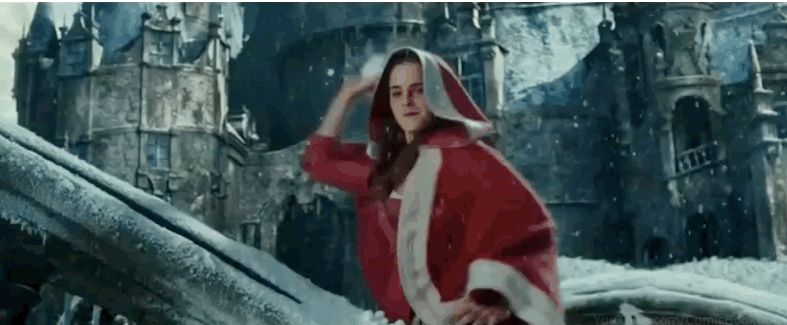 Belle, Beast, Lumière, Cogsworth, Mrs. Potts and everyone else will be here SO SOON. Beauty and the Beast opens on March 17th, 2017.