The beautiful way "New Girl" is paying tribute to Prince
Prince's death has rocked the world. Literally, the world. There are beautiful tributes being made throughout all parts of Earth that are honoring the legendary artist and everything he was and continues to be.
One of those beautiful tributes is coming from the cast and crew of New Girl.
If you watch the show, you may remember one tiny, no big deal episode where Prince himself made an appearance. Okay, it was a huge deal. Because Prince is Prince. It's not every day he makes an appearance on a sitcom.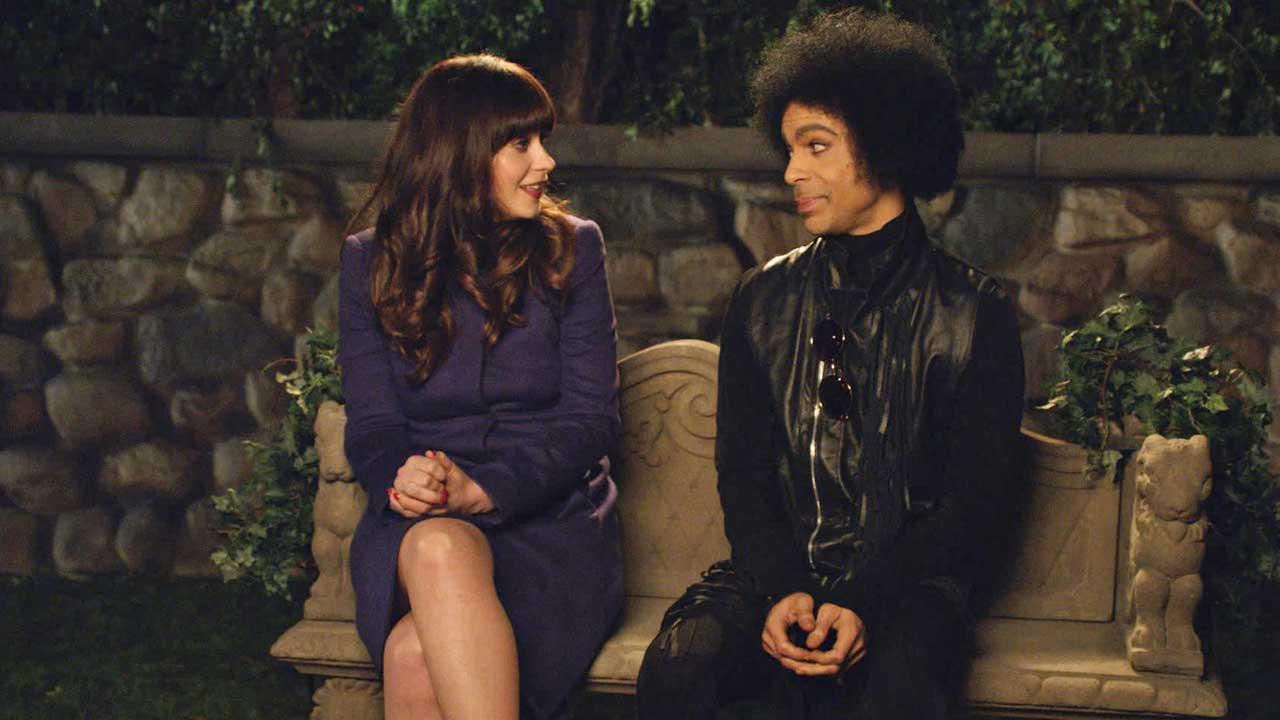 Fox will re-air the episode on Tuesday, April 26 at 9:30 p.m. ET/PT. The network will air original episodes of New Girl at 8:00 p.m. and 9:00 p.m that night.
The episode, appropriate titled "Prince," aired after the 2014 Super Bowl. In the episode, when Jess and Nick (Zooey Deschanel and Jake Johnson) run into Prince at a party, Prince gave them a few moments to freak out/pass out (because he's thoughtful like that). He then gave Jess love advice and they performed the song "FALLINLOVE2NITE" together.
After news of his death was announced, New Girl producers released this statement:
"We are all so deeply saddened to hear about the passing of this hero of ours — and so grateful to have had the opportunity to meet him and to have him on our show. It's something we will remember forever. Our thoughts go out to his family. We are among the millions of people who will truly miss the brilliant artist."
So if you missed the Prince episode the first time around, or you just need to see it again, tune in on Tuesday.
Here's a snippet: