17 adorable "Super Mario" themed cakes that seriously deserve a 1-up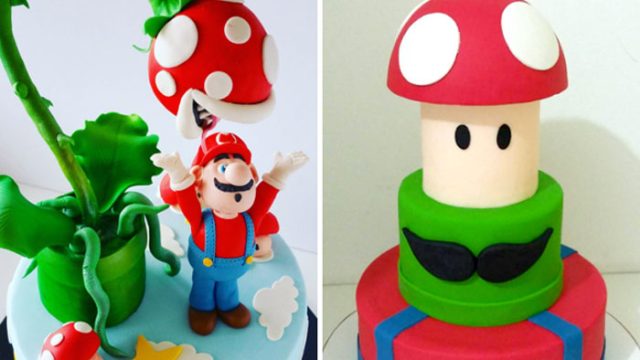 Today is National Video Game Day, which gives us all the perfect excuse to stay glued to our TV's (or computers) all day in order to appreciate some of our favorite video games – like Super Mario!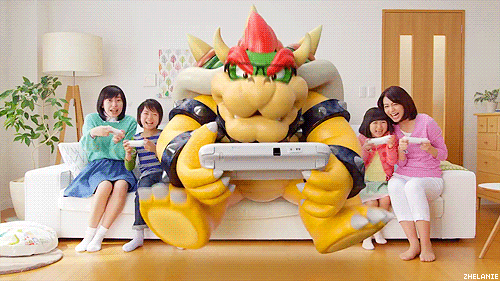 Whether you're a traditionalist who prefers a classic like Super Mario Bros. or a fan of the more fast-paced Mario Kart series, you'll certainly love ALL these cakes (and cupcake) iterations.
1. Like this minimalist masterpiece.
2. This ~monstrous~ Piranha Plant piece.
3. And this Piranha Plant going in for ~the kill~.
4. This adorably massive mushroom cake.
5. This glorious Goomba cupcake.
6. These simple, but super sweet power up cupcakes.
7. This crazy perfect Mario face cake that's too good to eat (almost).
8. This masterful cake that looks just like a screenshot come to life.
https://www.instagram.com/p/BIitVwEAkFF
9. This super cute mario chillin' in some popcporn (because DUH he's super entertaining!).
10. This adorable cake featuring Luigi!
11. This ~explosive~ cake featuring a cute Bob-omb on top.
12. This gorgeous homage to Mario Kart (including a Sonic the Hedgehog easter egg).
13. This perfect Mario hat (complete with hat box!) you'd want to wear…and then eat.
14. This super pretty cake with Mario and Peach looking over their domain.
15. This action-filled cake with Mario using a warp pipe, of course.
16. This geek-tastic cake featuring a classic NES (and player!).
17. And finally, this very appropriately Super Mushroom – for a super celebration.