11 Oscar gowns we wish we had in our own closets
One of the best parts of the Oscars is when the stars arrive on the red carpet, parading around in their couture gowns. Once in a while, the looks can be too wild even for the most daring of style queens, but many of the gowns are truly covetable.
Here are 11 Oscar dresses we wish we could pull out of own wardrobes any time we wanted, even if we were just going to the grocery store. After all, what could be more glamorous than buying toilet paper in a Gaultier gown?
1. Mila Kunis, 2011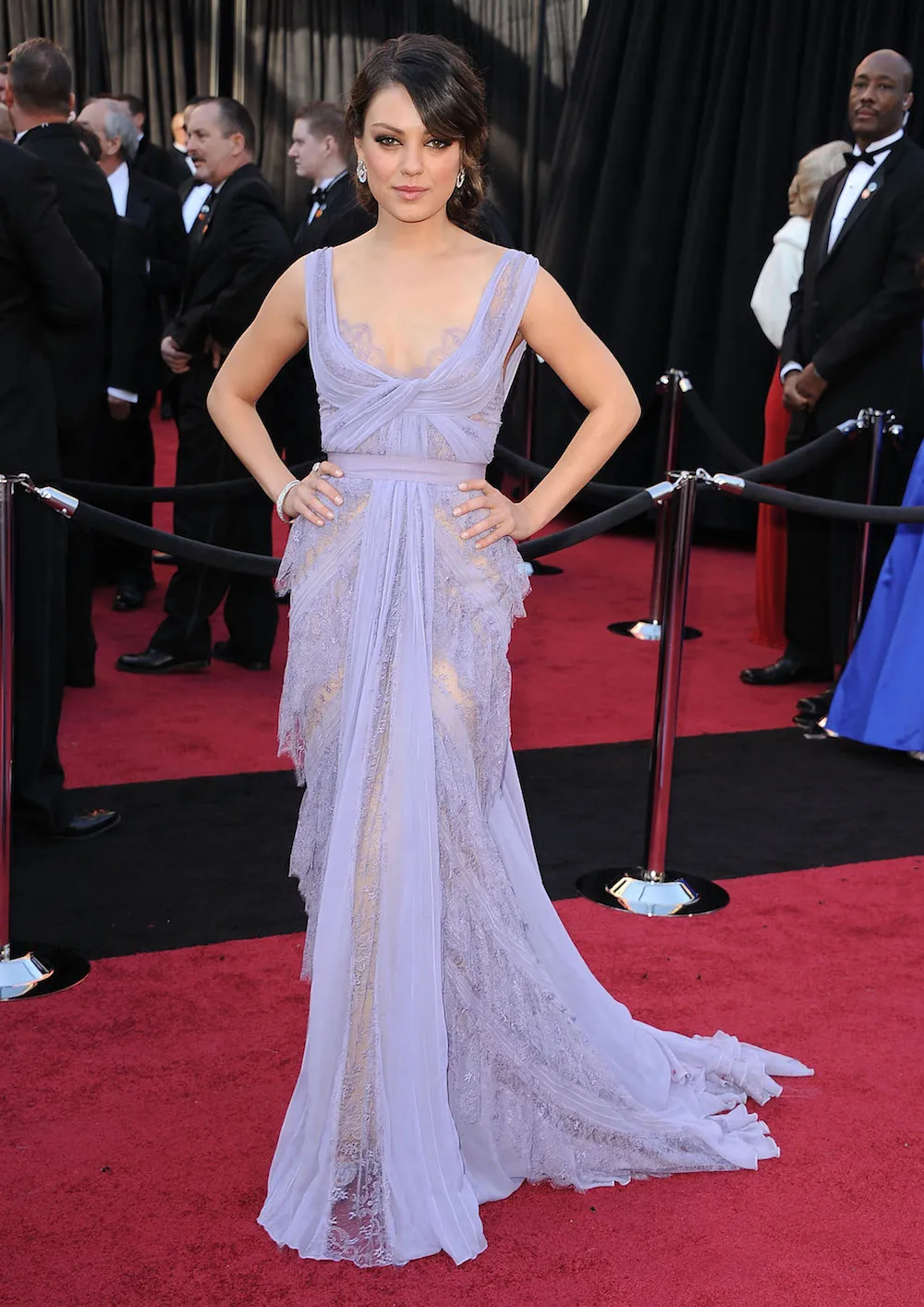 Mila wore a lilac Elie Saab dress the year Black Swan was nominated for Best Picture. It's totally the perfect outfit for us to wear during an all-night Netflix binge!
2. Marion Cotillard, 2008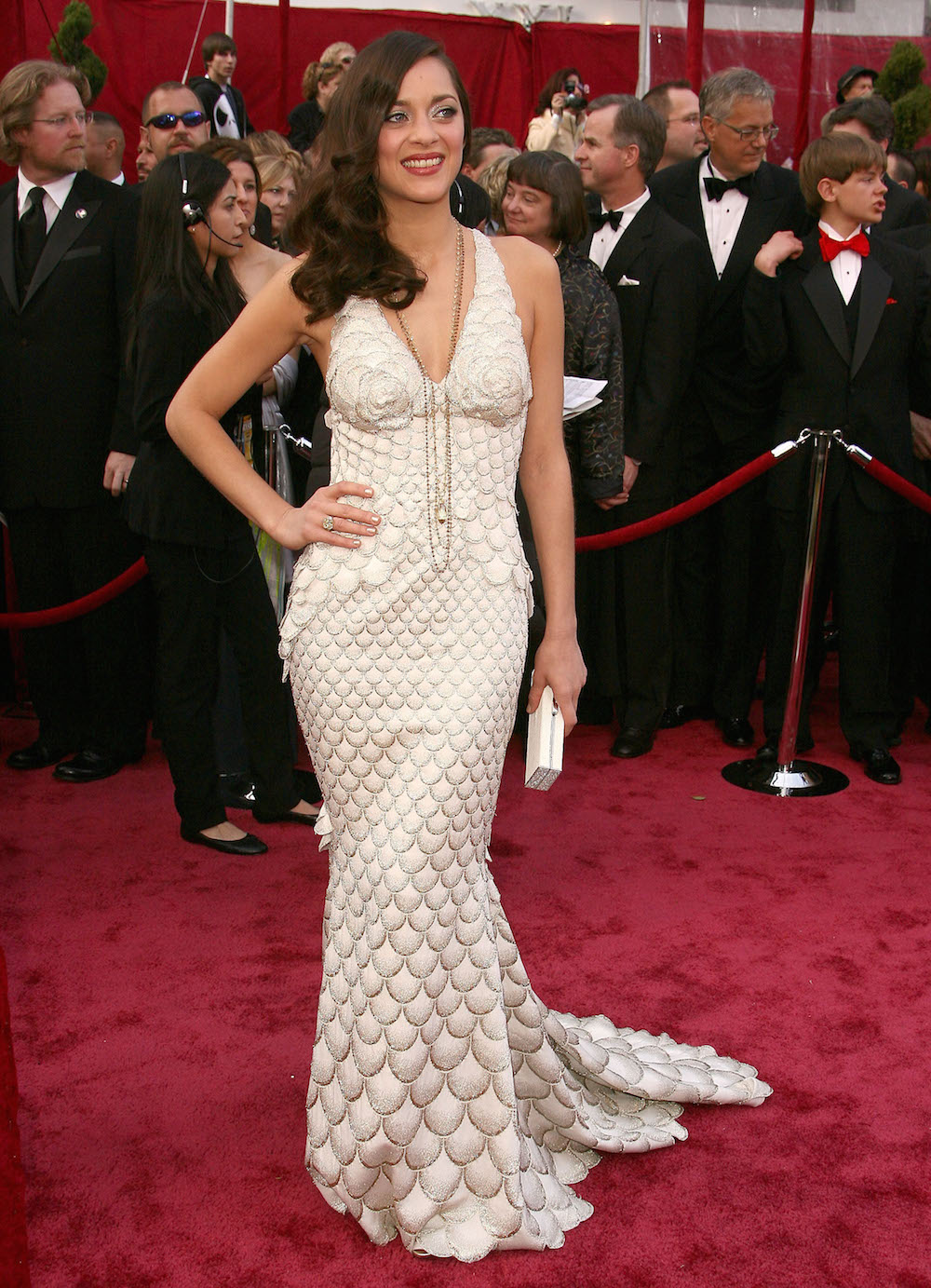 The Best Actress winner decided to accept her award by dressing like a mermaid in this scalloped gown by Jean Paul Gaultier. We approve.
3. Lupita Nyong'o, 2014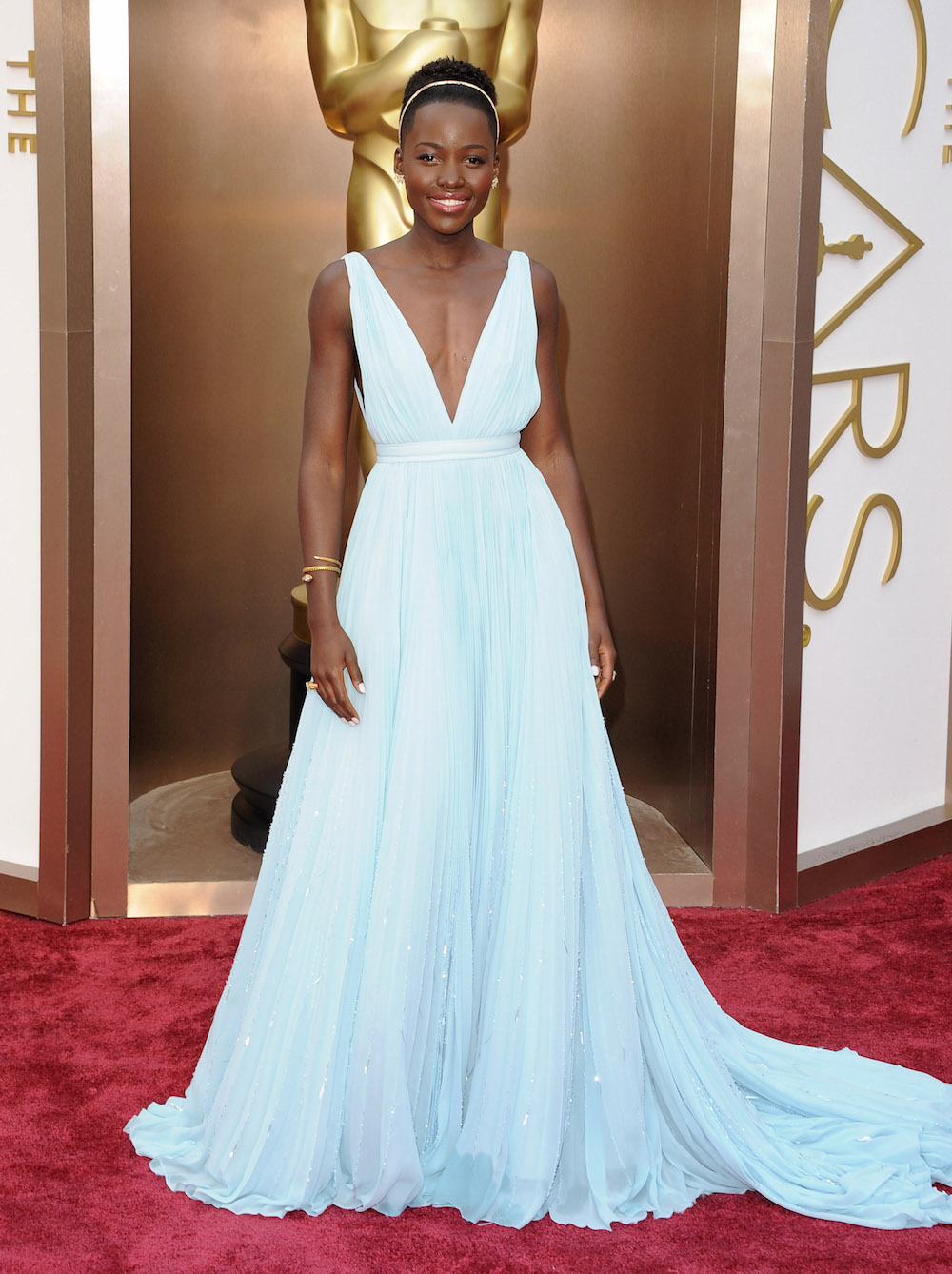 If only we could go through the Taco Bell drive-thru in Lupita's powder blue Prada number…
4. Lupita Nyong'o, 2015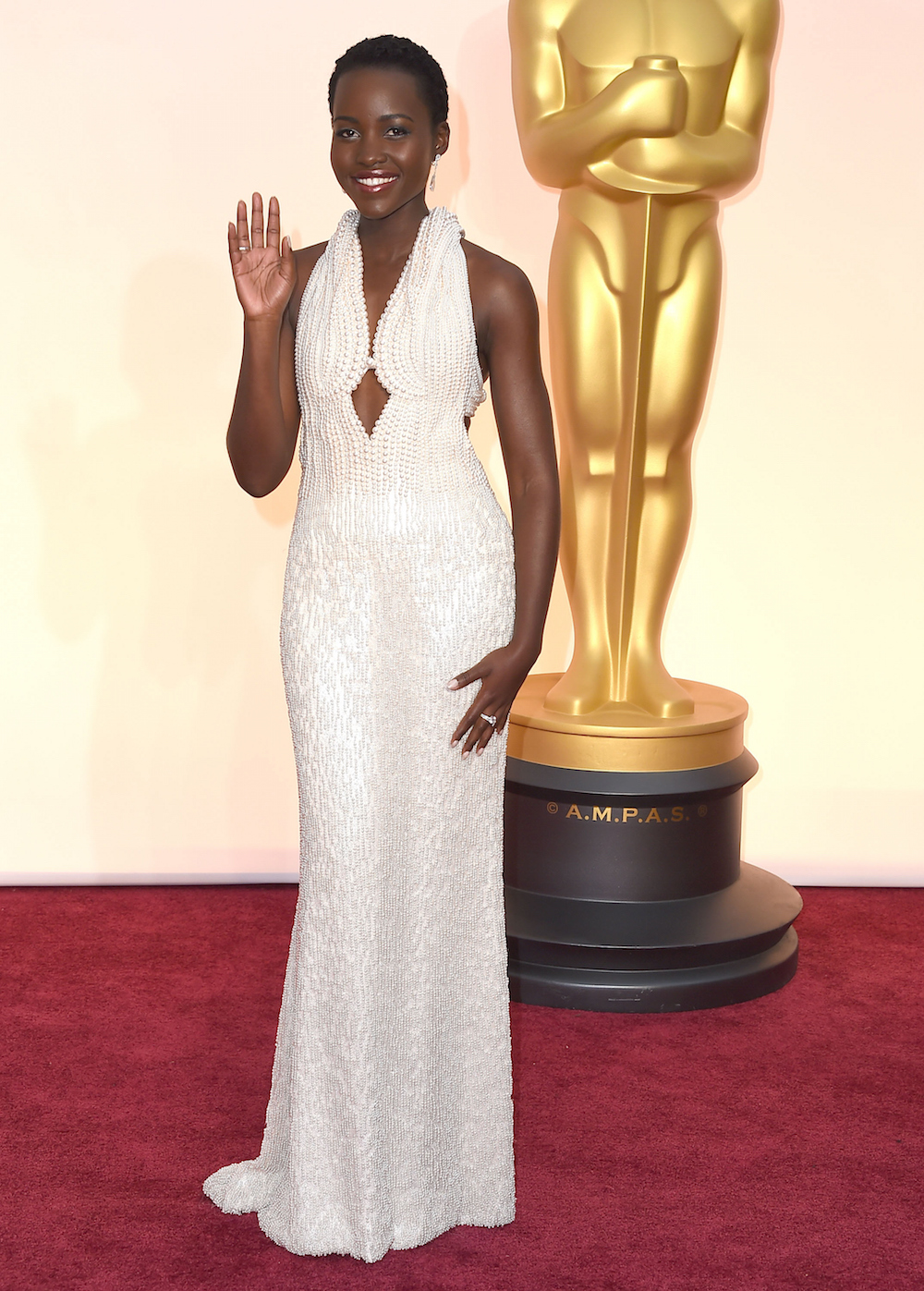 We aren't the only ones who cannot resist Lupita's red carpet prowess. Her Calvin Klein pearl dress was reportedly stolen out of her hotel room after the event.
5. Anna Kendrick, 2010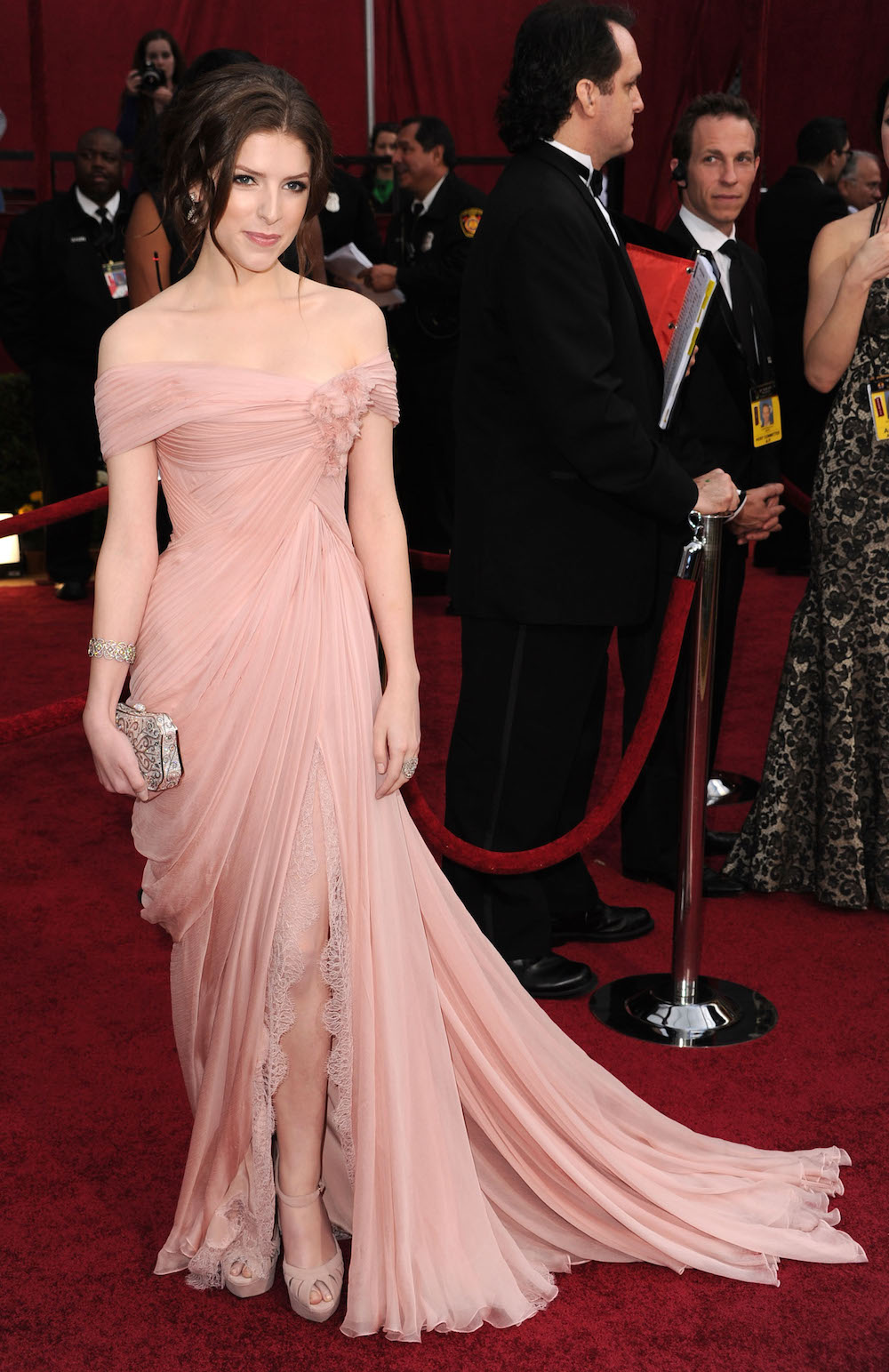 Anna was invoking some serious goddess vibes in her Elie Saab couture gown.
6. Michelle Williams, 2006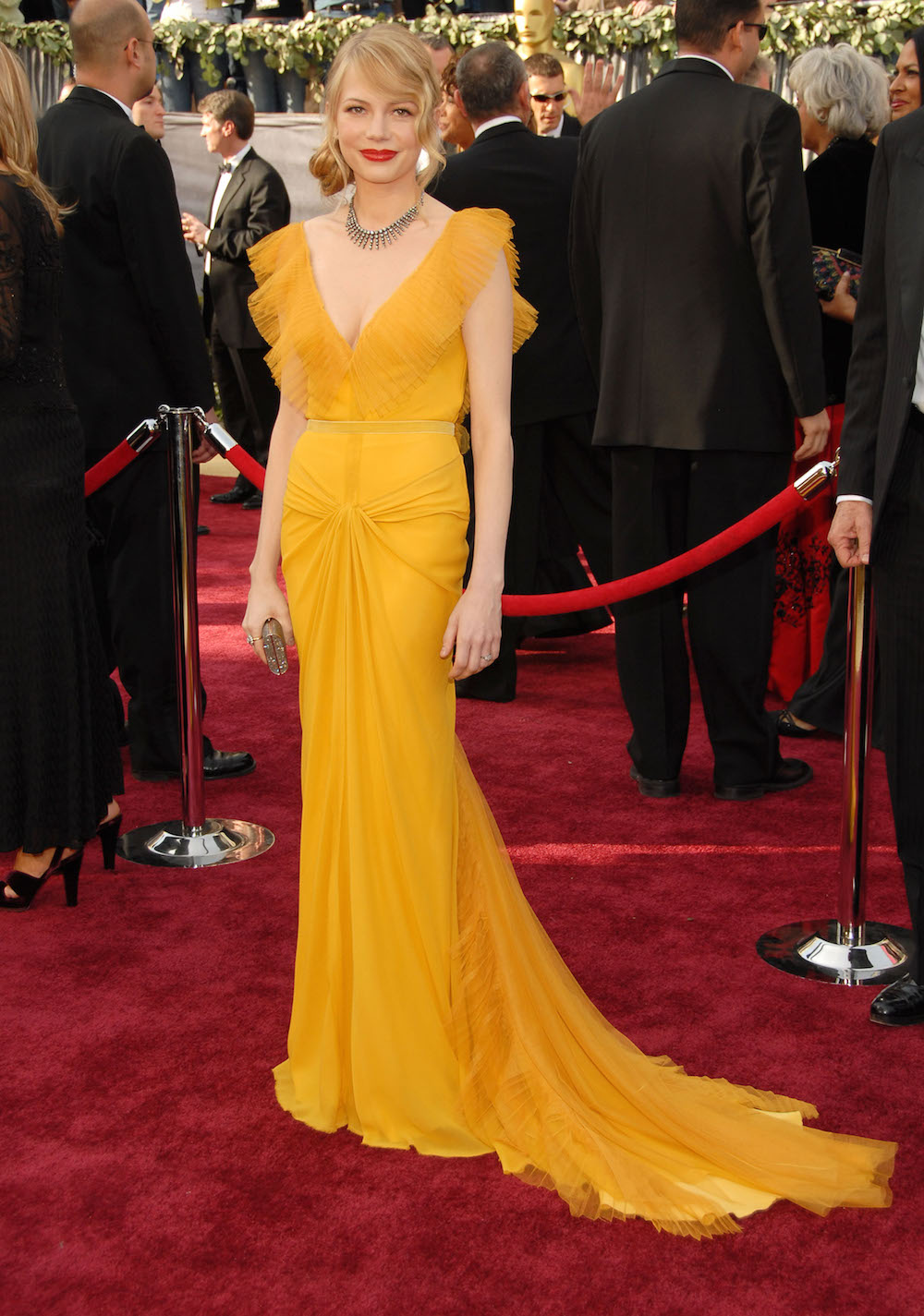 Yellow can be a risk for some people, but Michelle was a true stunner in this saffron-hued Vera Wang piece. We'd wear it to brunch to match our mimosas.
7. Michelle Williams, 2012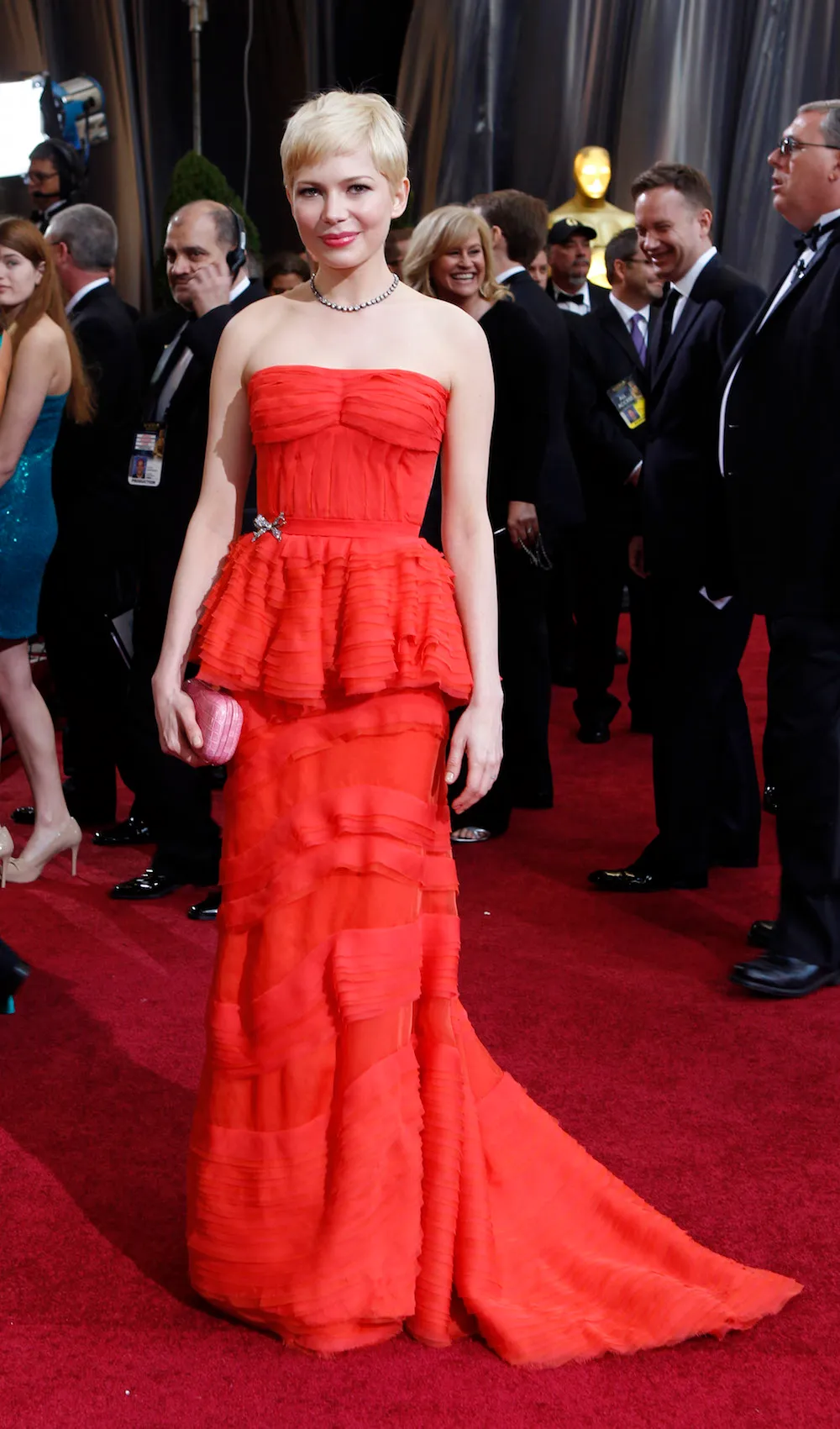 Like Lupita, Michelle has had her red carpet game on point more than once. This Louis Vuitton dress would make us feel like it's Valentine's Day EVERY day!
8. Jennifer Lopez, 2006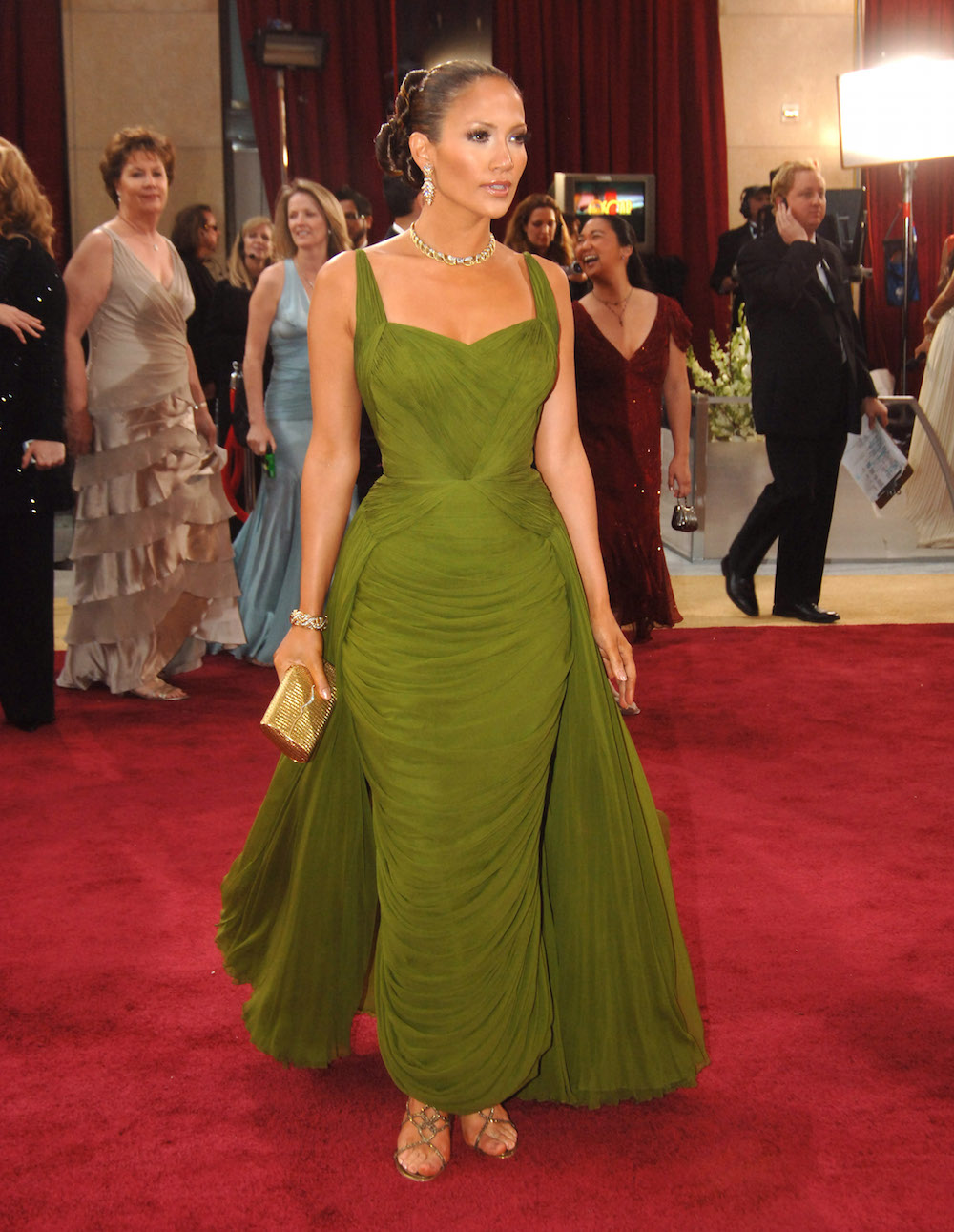 J-Lo's famous Versace gown wasn't the only green dress she killed it in. She wore this gorgeous vintage Rita Watnick in '06.
9. Kristen Dunst, 2005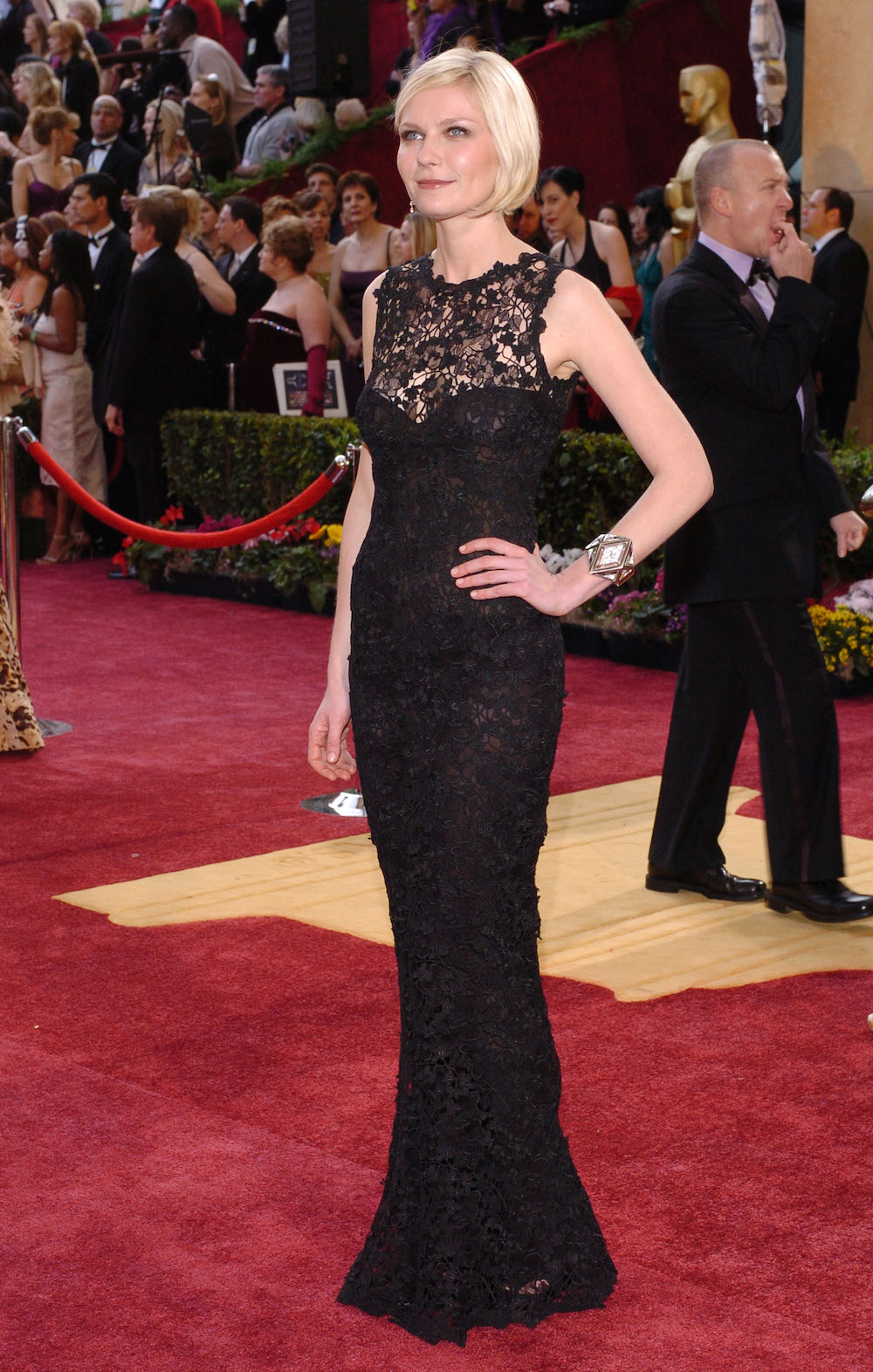 Kristen was transformed into a glam-goth creature in this Chanel lace number.
10. Reese Witherspoon, 2006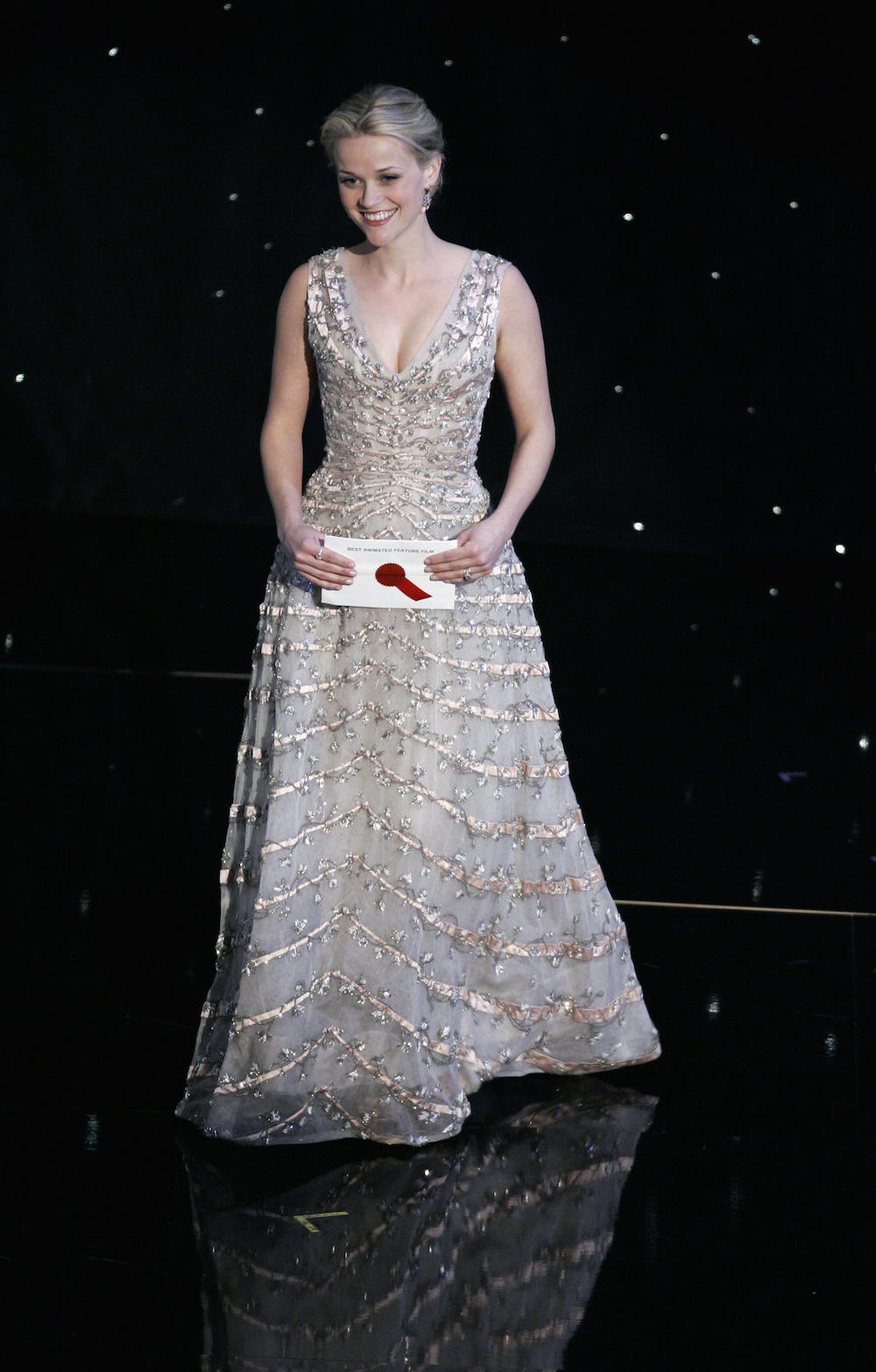 Reese accepted her Best Actress award for Walk the Line while wearing vintage Christian Dior. We would wear this gown to walk over to the kitchen to accept a bowl of ice cream.
11. Miley Cyrus, 2009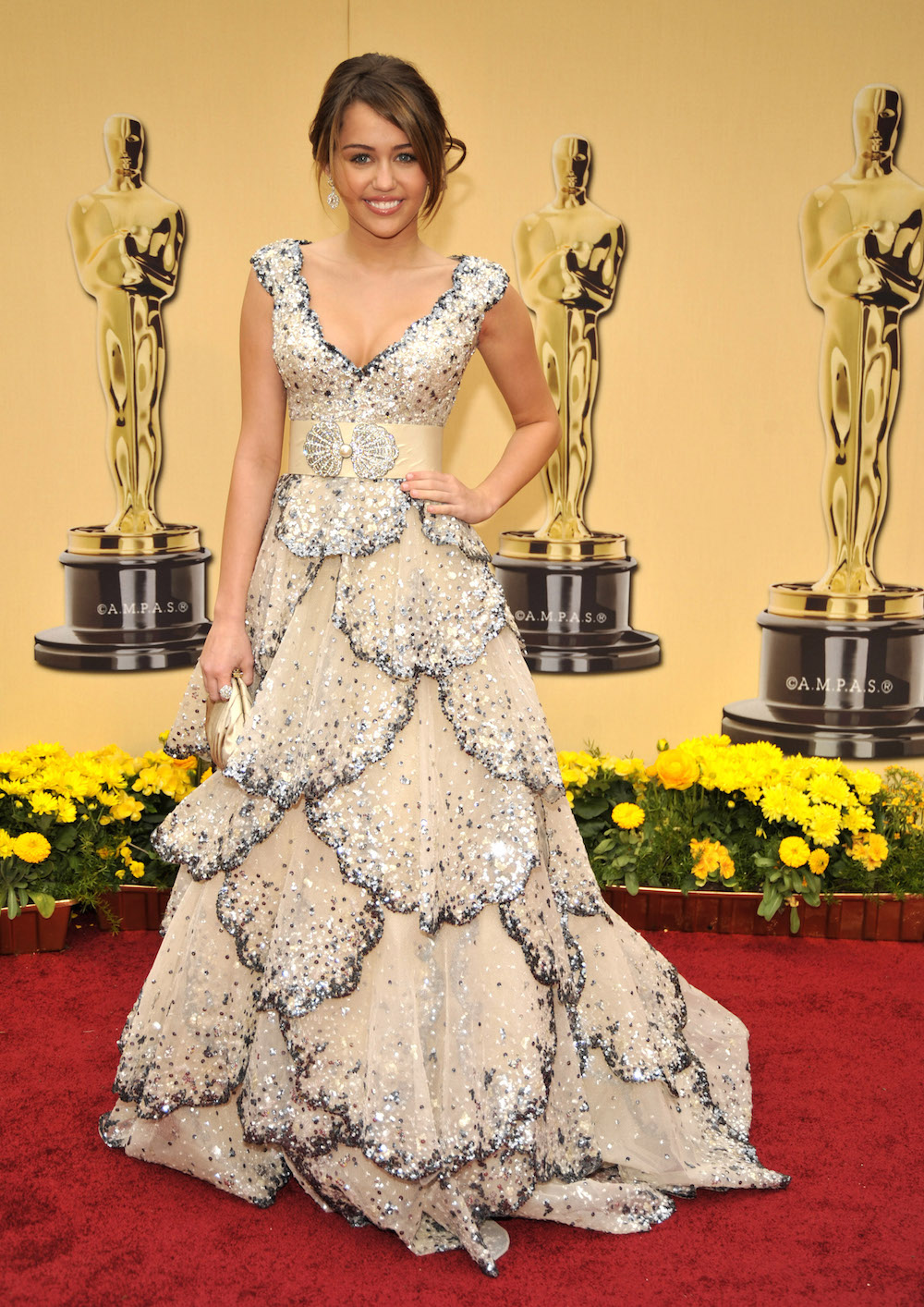 Not sure if this Zuhair Murad princess dress would fit in with Miley's current style vibes, but we would totally take it off her hands if she needed us to.