The latest trailer for Timothée Chalamet and Steve Carell's movie Beautiful Boy will break you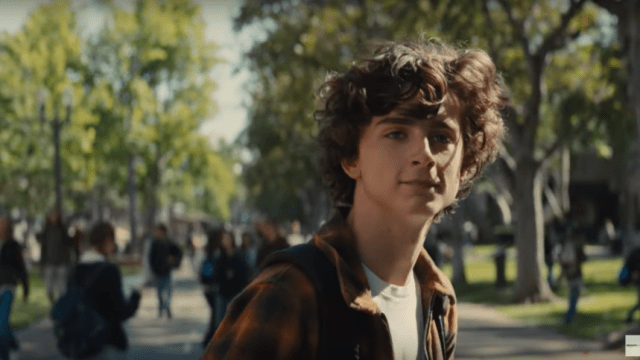 Today, Wednesday, June 27th, Amazon Studios released a brand new trailer for Beautiful Boy, starring Timothée Chalamet and Steve Carell, and warning: It's gonna hit you in the feels. Based on David and Nic Sheff's best-selling memoirs, the film chronicles a son's tumultuous struggle with drug addiction. 
The latest trailer begins with the father-son duo at a diner (played by Carell and Chalamet respectively), and progresses with a series of flashbacks. The Office fans may also notice that actress Amy Ryan (aka Holly from HR) also stars in the film. This may be the darkest Dunder-Mifflin reunion ever, but we'll take it (just don't tell Jan).
Watch the emotional trailer for Beautiful Boy below.
https://www.youtube.com/watch?v=y23HyopQxEg?feature=oembed
Academy Award-winning producers Dede Gardner and Jeremy Kleiner (Moonlight, 12 Years A Slave) and Brad Pitt are producing, and Felix Van Groeningen directed the emotional film.
As many will know, Beautiful Boy comes on the heels of Chalamet's critically-acclaimed indie hit Call Me By Your Name, which garnered the young actor several major nominations and wins (including an Oscar nom). Carell, while perhaps best known for his comedic role as Michael Scott, has also proven himself a fordable dramatic actor (Foxcatcher, anyone?). 
Beautiful Boy hits select theaters on October 12th, and we can't wait.