This Brooklynite's self-care routine includes moisturizing religiously and eating Cheetos in the bath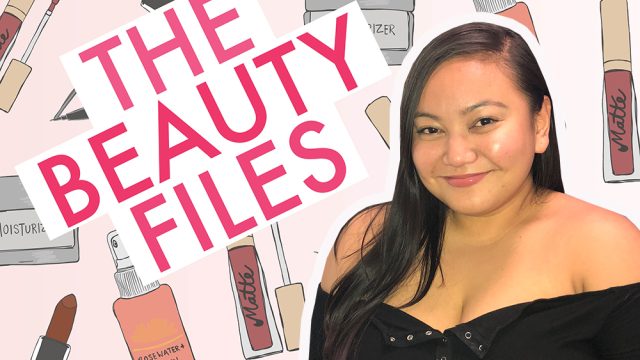 Welcome to The Beauty Files, where HelloGiggles editors and contributors share what exactly they put on their faces, and why. We want to take you on this voyeuristic journey because we believe makeup means something different for every single person — applying makeup is a conscious, intimate decision we make almost every single day, and there's usually a method behind the madness. Join us every week as we spill the beans on beauty products, and feel free to submit your own Beauty File. E-mail us at [email protected]!
Hi! I'm Beatriz, and I'm a writer and community organizer based in Brooklyn's best neighborhood, Bedford-Stuyvesant (don't let me hear you disagree, boo). I've had a complicated relationship with makeup and skin care since I was a teen. The edges of my face would always flake and blister with eczema while my super oily cheeks and T-zone hosted painful cystic acne. It took a ton of dermatologist visits, lots of cash dropped on skin care experiments and deep soul-searching to finally get my unruly combination skin to cooperate.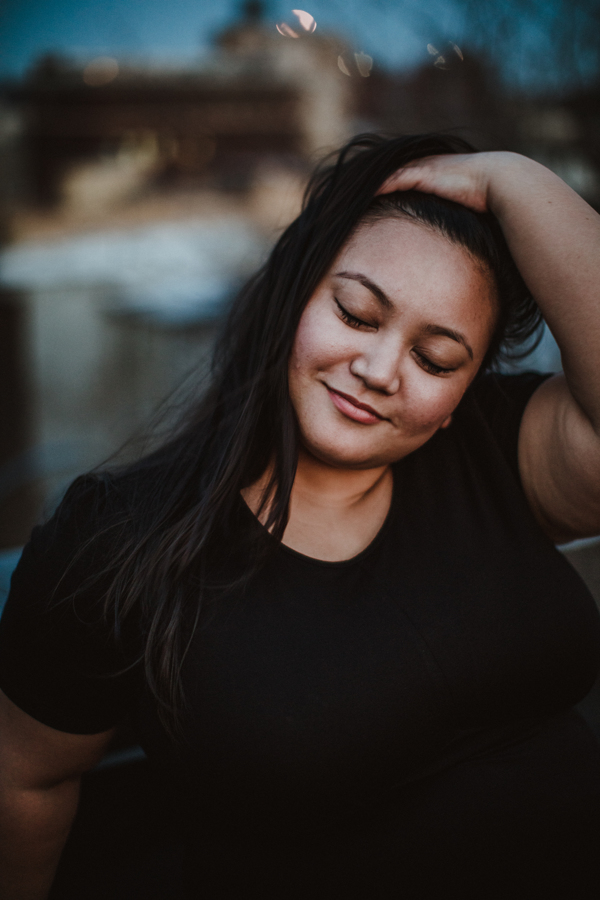 When I finally perfected my routine, I began seeing every step as a sensuous act of gratitude rather than a super structured to-do list. As someone who has always struggled with body image, I found that mindfulness, diet, and overall health are all major factors in nailing down a beauty and skin care routine, too. So grab every candle you own and join me on my Friday night self-romance routine.
8:30 a.m.: Meditate and hydrate
I start my day with 10 minutes of meditation every day. I've been doing this for a year, and it's truly life-changing. I check in with my body, set an intention for the day and remind myself that I'm the baddest. I also keep a tumbler of water on my bedside table because I'm always parched when I wake up.
9:00 a.m.: Candlelit shower
When I decided to direct a lot of time and energy to self-care, tea candles were my first bulk purchase. I light candles and set a crystal grid before I shower. I can't explain how crystals work, y'all, but they really work. Setting a crystal grid always helps me feel centered.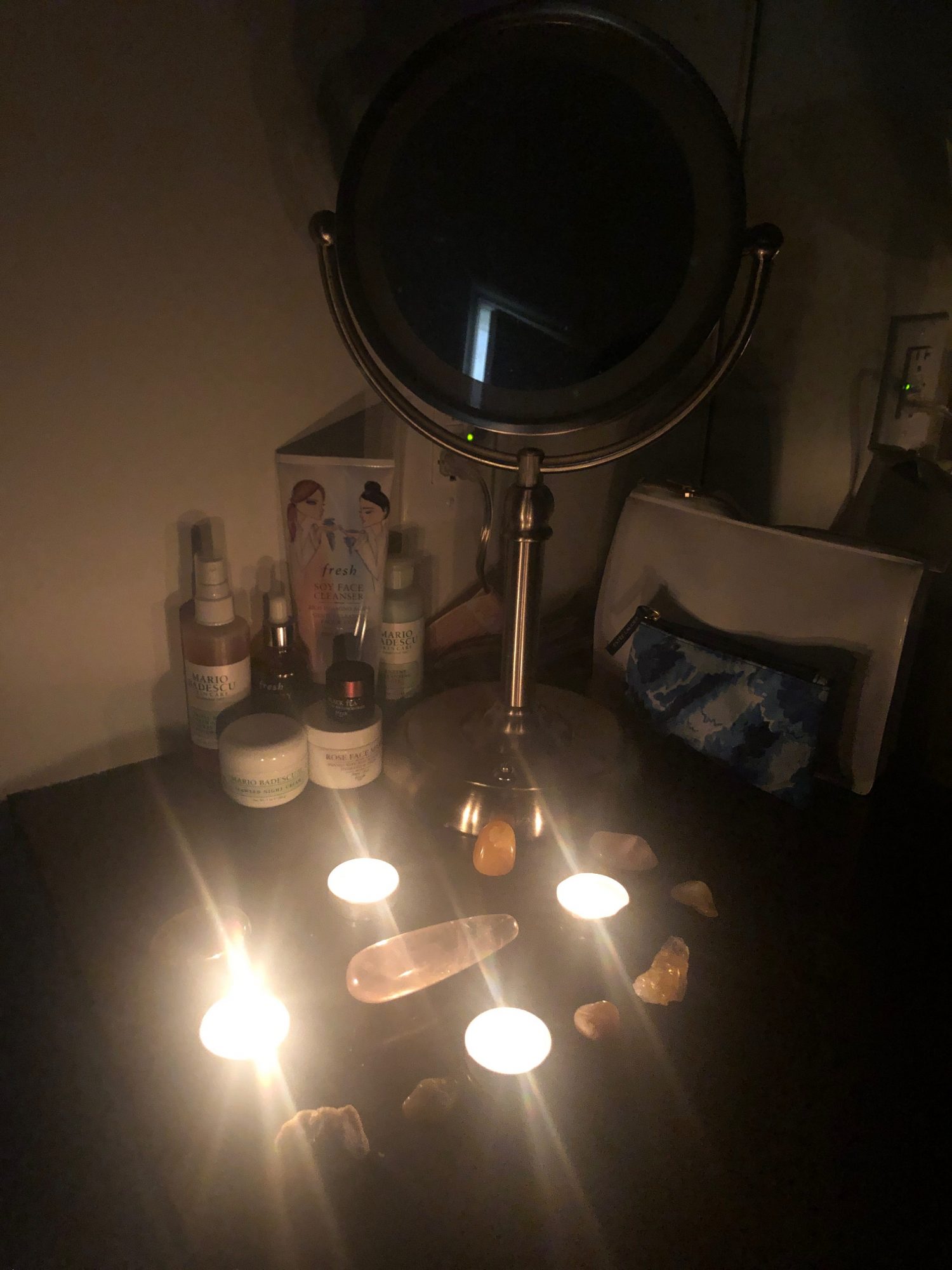 Showering in candlelight is an amazing way to start the day. It makes you feel grateful to embark on new adventures, rather than feeling like your rest was abruptly stolen. I also use The Ritual of Hammam Foaming Shower Gel by Rituals ($5), which is loaded with refreshing eucalyptus and rosemary to help wake me up even more.
9:30 a.m.: Morning glow.
I wash my face with Fresh's Soy Face Cleanser ($38)—a perfect gentle formula that my roommates and I all swear by. I follow that up with Origins Skin Renewal Serum with Willowherb ($55) and Mario Badescu's AHA & Ceramide Moisturizer ($20). I'm a disciple of moisturizing, and if you have dry skin, let me put you on: You should be enhancing your moisturizer with a serum underneath before you leave the house to keep your skin hydrated during the day.
10:30 a.m.: Face beat
After whipping up a quick breakfast, I get ready to work in a nearby cafe for a little while. Now that I get to make my own schedule, I try my best to work longer days at the beginning of the week and take some serious chill time on Fridays.
My quick face beat usually starts with Studio Sculpt Foundation by MAC ($36)— lightweight, great texture and has built in SPF. I use Christian Dior's Diorskin Forever Concealer ($34) and ole faithful, Better Than Sex Mascara by Too Faced ($24). I mix Puff and Dusk Cloud Paint by Glossier ($18 each) on the cheeks for a natural look, and tightline with Tarteist Double Take Eyeliner ($24). If I'm feeling saucy, I'll put on a cat-eye, but I usually try to keep it as natural as possible. I finish with a natural lip, like Bite's Amuse Bouche Liquified Lip in Whip ($24).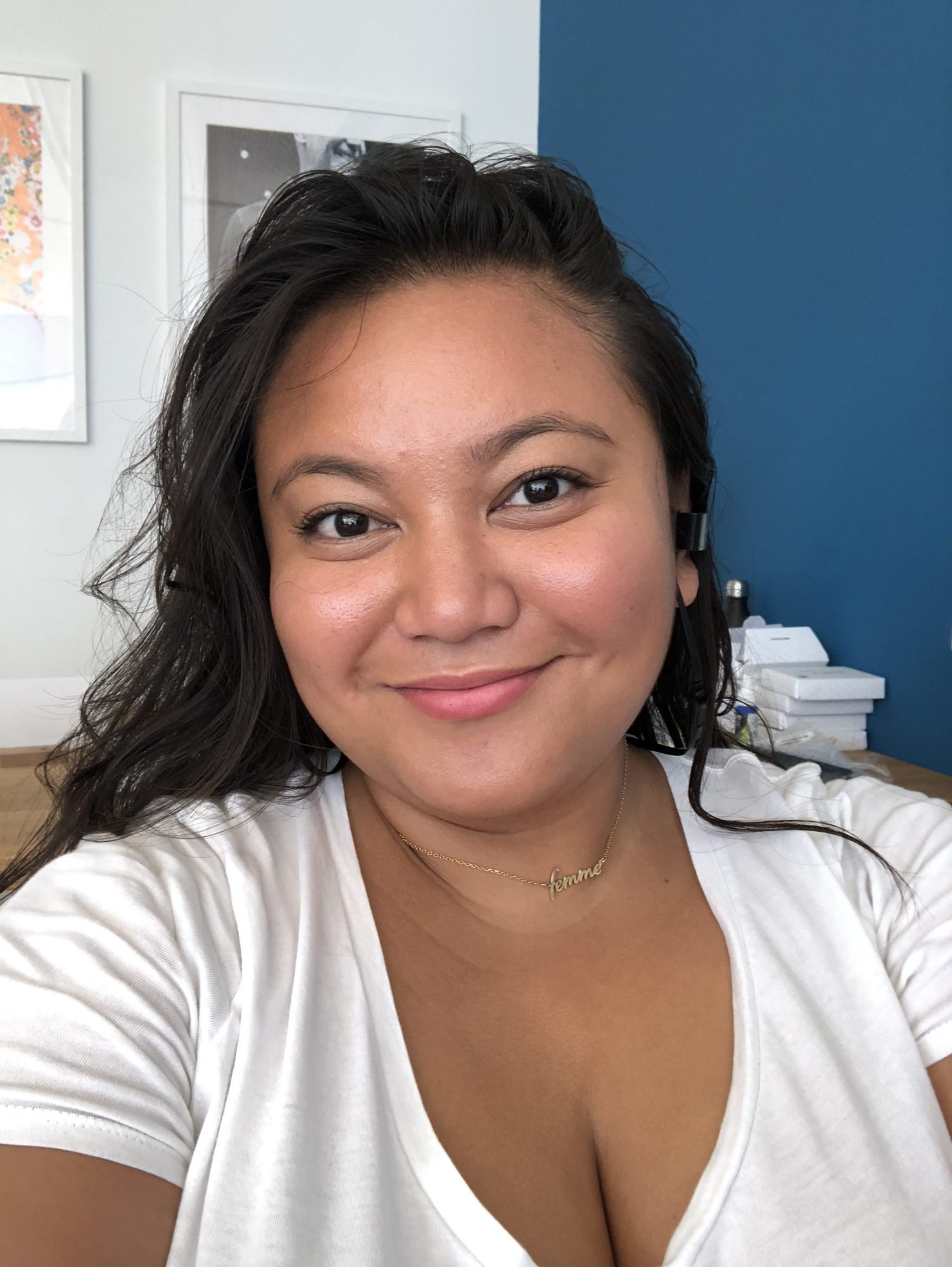 I know what you're thinking: If you work from home, why bother putting on makeup? Honestly, I'm a makeup minimalist, but even a quick touch of Boy Brow by Glossier ($16) immediately makes me feel more prepared to take on the day.
1:00 p.m.: Water check
My skin care troubles as a teen taught me that water is really key, fam. I'm the water police to all my friends, reminding them to drink water and insisting that all problems can be solved by drinking water. Believe the hype. Water will save your skin from any problem!
My T-zone typically gets a little bit oily as the day goes on, but this past winter wasn't too kind to the drier parts of my skin. I hydrate by spritzing Mario Badescu's Rosewater Spray ($7). If I'm really feeling parched I'll wash my hands thoroughly (major key alert: wash your hands constantly if you want to avoid breakouts!) and bust out my trusty Aveeno Daily Moisturizing Lotion ($3.29). I keep a travel-sized pack in my bag at all times because of my eczema. I'll pat some of the lotion onto the dry parts of my face to rehydrate.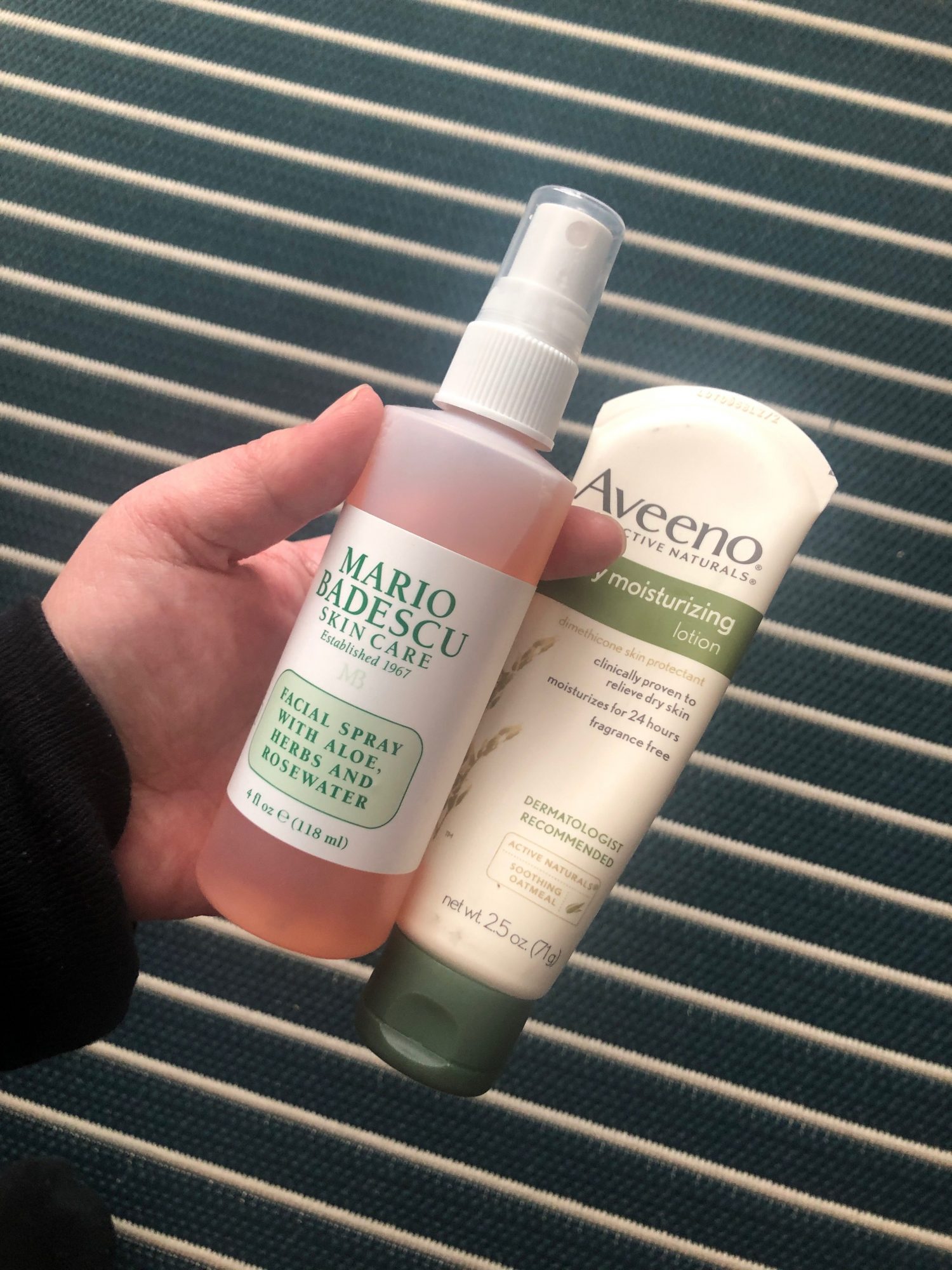 6:00 p.m.: Wind down
I keep Fridays pretty short in general so that I have time to take myself to dinner. I treat myself to my favorite bowl of Ramen from Momo Ramen or the best plate of Taiwanese Fried Chicken from Win Son. Extra calories mean extra love and flavor, and I deserve all that.
9:00 p.m.: Take the day off
I take my makeup off using Garnier's Micellar Cleansing Water ($6.59). At night, I cleanse with Mario Badescu's Enzyme Cleansing Gel, a super gentle cleanser that brightens using grapefruit extracts. I exfoliate my T-zone with Glam Glow's Youthmud Tinglexfoliate Treatment ($59). I love seeing all the gunk in my pores get sucked up into the mask—so much more satisfying than a nose strip! In place of regular toner, I'll tone using Fresh's Rose Face Mask ($62), which hydrates and tones the skin. I moisturize with Fresh's Seaberry Oil ($53) to finish off my nightly routine.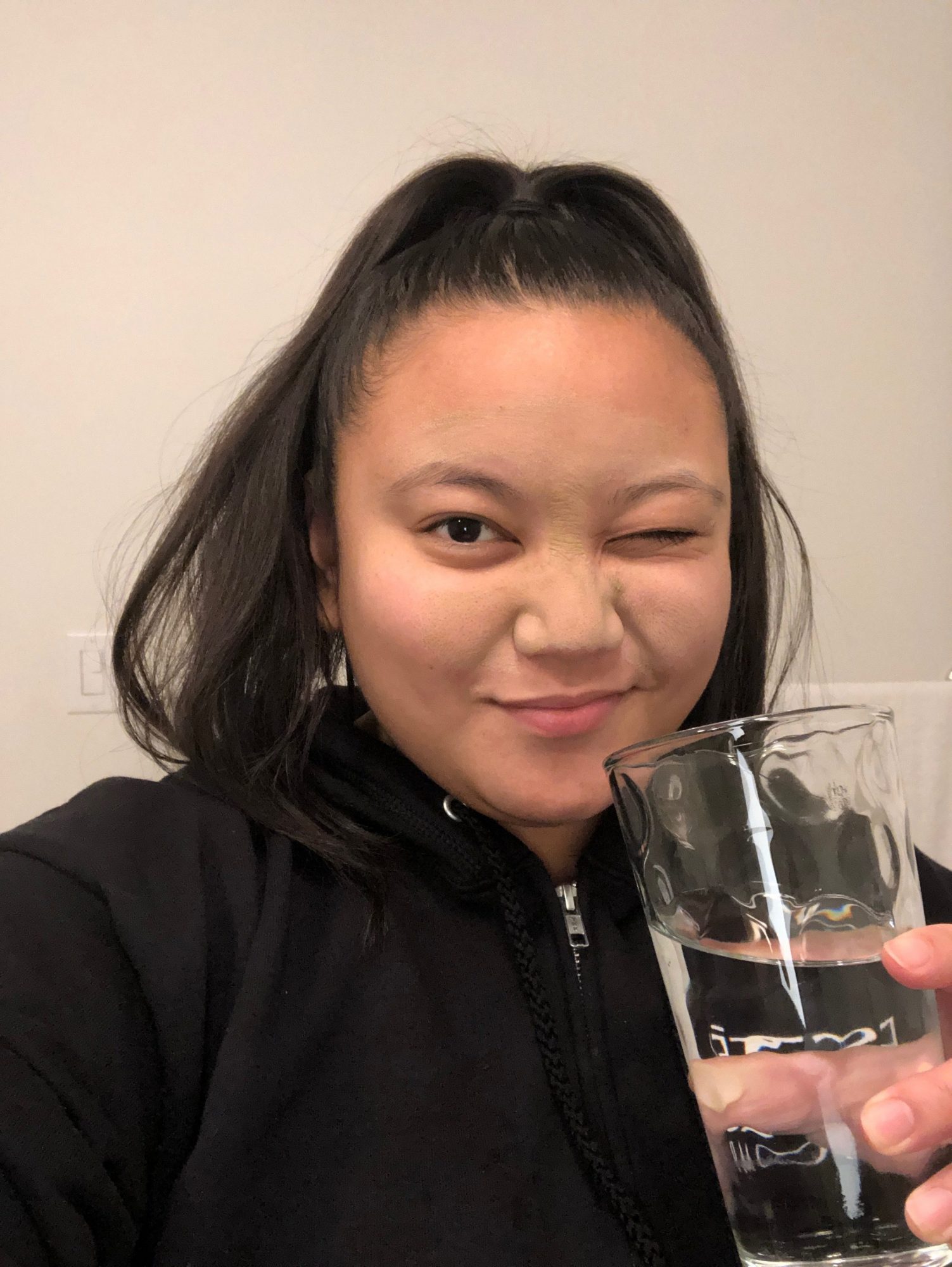 10:00 p.m.: On Fridays, we take baths
My favorite part of the day is my very luxe bath. If you haven't wondered how quickly your house could burn down while you're in the bath, you're probably not lighting enough candles. (Just kidding, lol, please be safe!) I use my Bluetooth speaker to play jazz. I roll a joint. I use a bathtub tray so that I can read a book in peace. I take a stoner snack in the tub with me too—I usually go for Flamin Hot Cheetos or Ben and Jerry's Chocolate Brownie Fudge.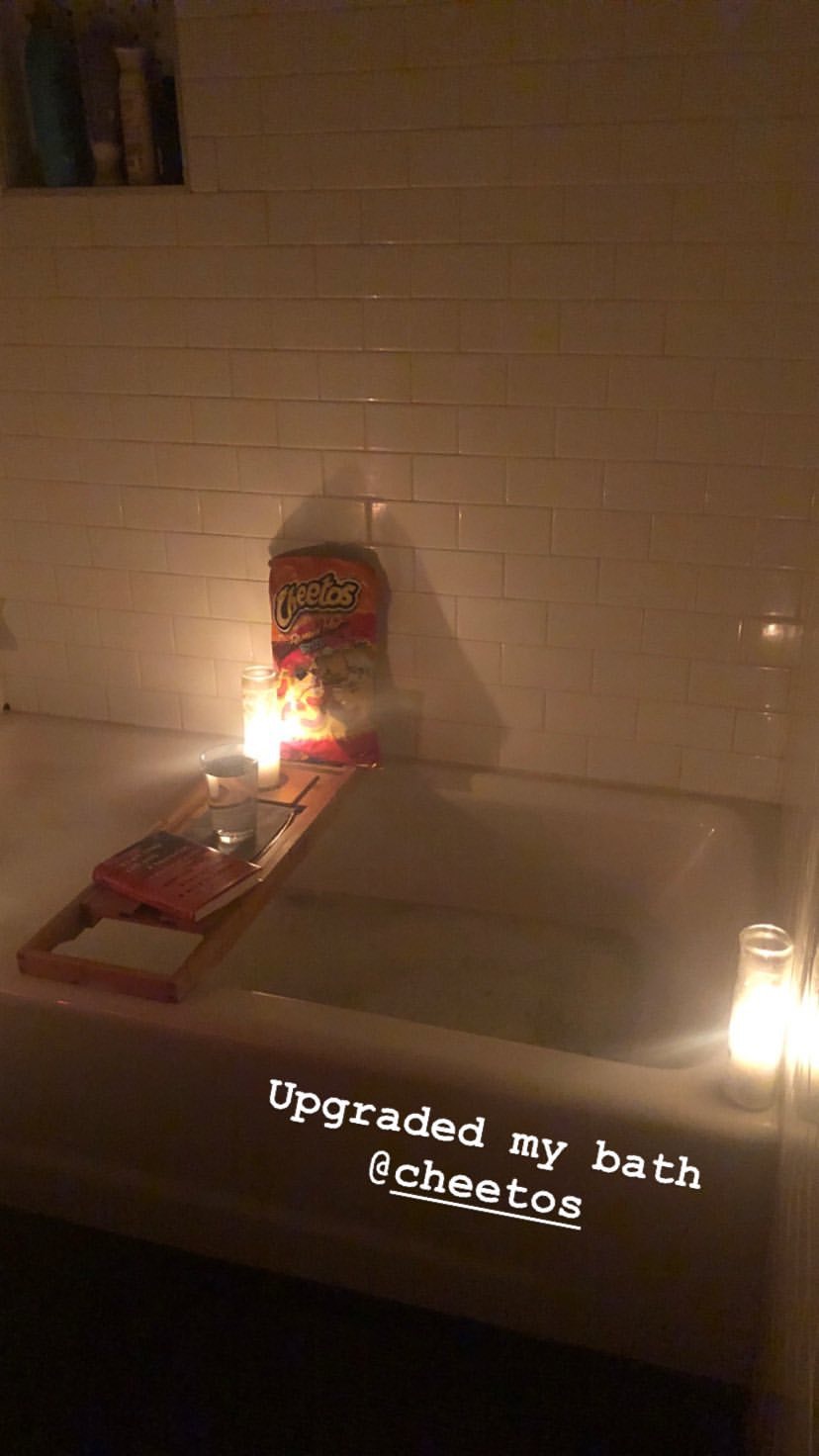 11:30 p.m.: Beauty rest
I keep a journal where I record one accomplishment daily. I love ending my day on a positive note. By the time I go to sleep, I'm well-fed, my muscles are relaxed, my skin is hydrated and I'm stocked on H2O on my bedside table.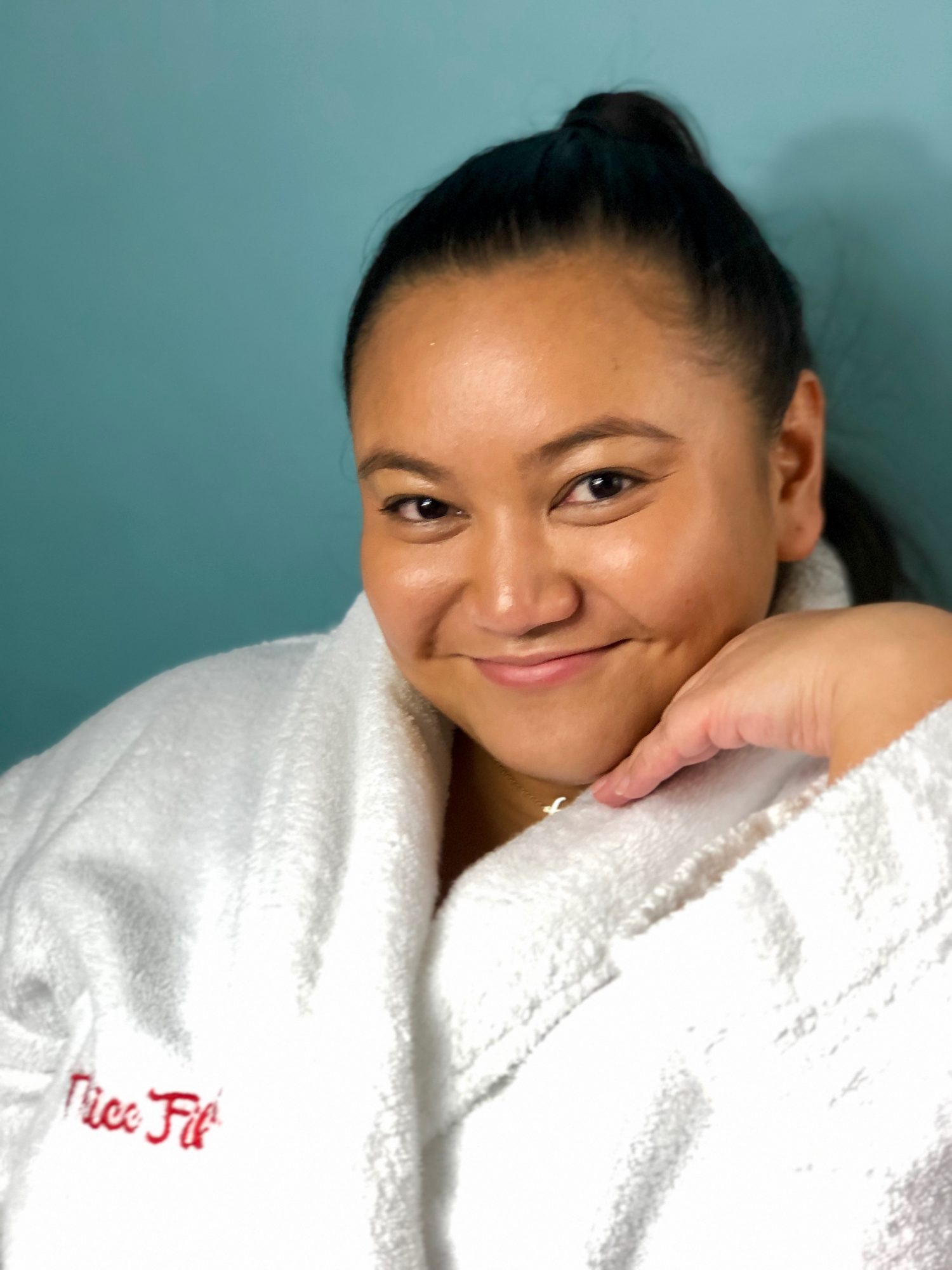 Hope this post inspires you to romance yourself this week!
Indulge in beauty-themed voyeurism by reading all of our past Beauty Files, here.