"Lady Bird's" Beanie Feldstein wore her prom dress to the SAG Awards and completely slayed
While some of us might want to leave our awkward and/or dated high school ensembles behind us, there are a lucky few who made some b-e-a-utiful choices worthy of being relived, and that applies to Lady Bird star Beanie Feldstein.
The 24-year-old actress stunned on the 2018 SAG Awards red carpet dressed in a black Kay Unger gown that she once wore to her high school prom. And needless to say, she SLAYED.
"I put it on and it fit, surprisingly maybe better than it did in high school, she told The Cutahead of the ceremony. "I looked at myself, and I was like, WHAT!? and my mom and her best friend were just laughing so hard, like, 'You have to wear it! There's just no other dress that would be better.'"
Beanie went on to explain that she wore the throwback attire in honor of her role in Lady Bird, for which she and her cast earned an Outstanding Performance by a Cast in a Motion Picture nomination (Three Billboards Outside Ebbing, Missouri ultimately won).
"It's just a gorgeous dress, and I love how my character's story ends at the prom, she shared. "So like, for the first time I'm going to an awards show as a nominee with the cast, it's like, 'You gotta wear your prom dress, girl, and honor Julie.'"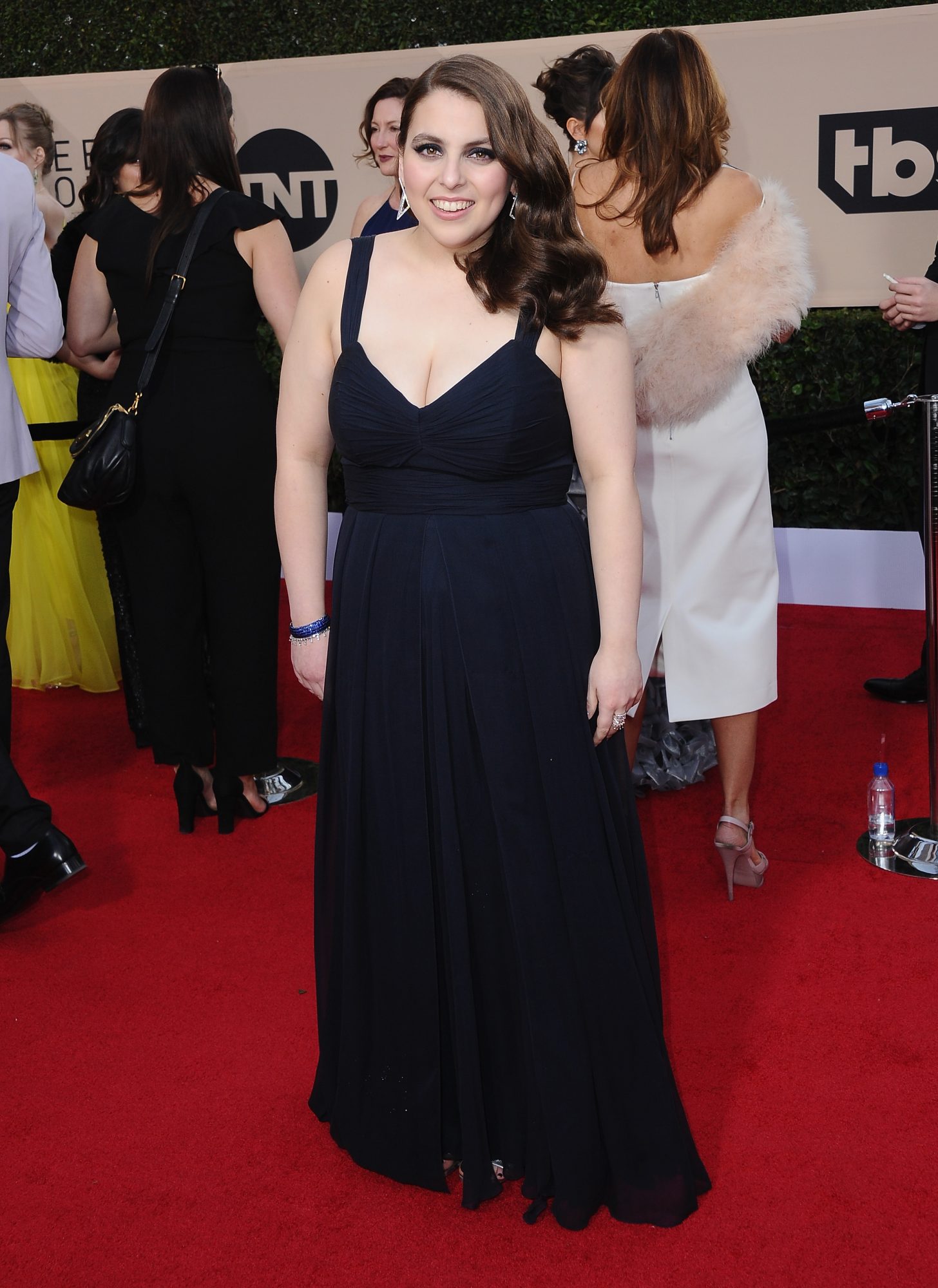 Whether you have utter disdain toward your own prom dress or still have it proudly hanging in your closet, you have to admit that Beanie Feldstein — whose other credits include Neighbors 2: Sorority Rising and Broadway's Hello, Dolly! — rocking her prom dress on a red carpet (the SAG Awards, no less) is totally praiseworthy.
As she explained, this is her first time gracing an awards show as a nominee, but we're sure she's going to be a red carpet regular pretty soon. Because, hello, did you see her in Lady Bird? She was ah-mazing.
We obviously can't wait to see who she plays next (and whether any of her other high school fashions make a comeback).