This purple shampoo and conditioner gave me my best blonde ever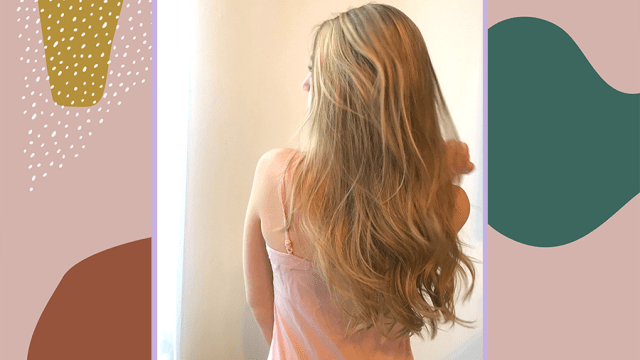 While I can't say for certain whether or not blondes have more fun—my hair has been some shade of the hue my whole life—what I do know is that it takes some serious upkeep to keep blonde hair at it's best.  Whether you have hair that is naturally blonde or whether you dye it, committing to being blonde often means extra deep conditioning, extra care when it comes to using hot tools, and extra effort to keep the color from becoming brassy. That's why, when I tested out Beachwaver Co.'s BRB Blonde Shampoo and Conditioner for HelloGiggles' 2020 Beauty Crush Awards, I was hooked by the results.
After one use, my hair was noticeably softer, shinier, and icier in color. The orange-y yellow tones that come from a buildup of minerals in my shower water were visibly more cool and blended, mimicking the way the color had looked when I first stepped out of the salon.
I'm pretty lazy when it comes to my hair, so up until now I had never used a toning purple product or shampoo. I ask my stylist to place my highlights so that it looks naturally "sun-kissed" (and so that I can go longer in between colors), I wash it every other day, and I usually let it air dry. Occasionally, I will throw some curls or beach-y waves in there with one of my favorite easy-to-use curling irons. But generally, I get it cut and colored and kind of let it do its thing.
Beachwaver Co. BRB Blonde Purple Shampoo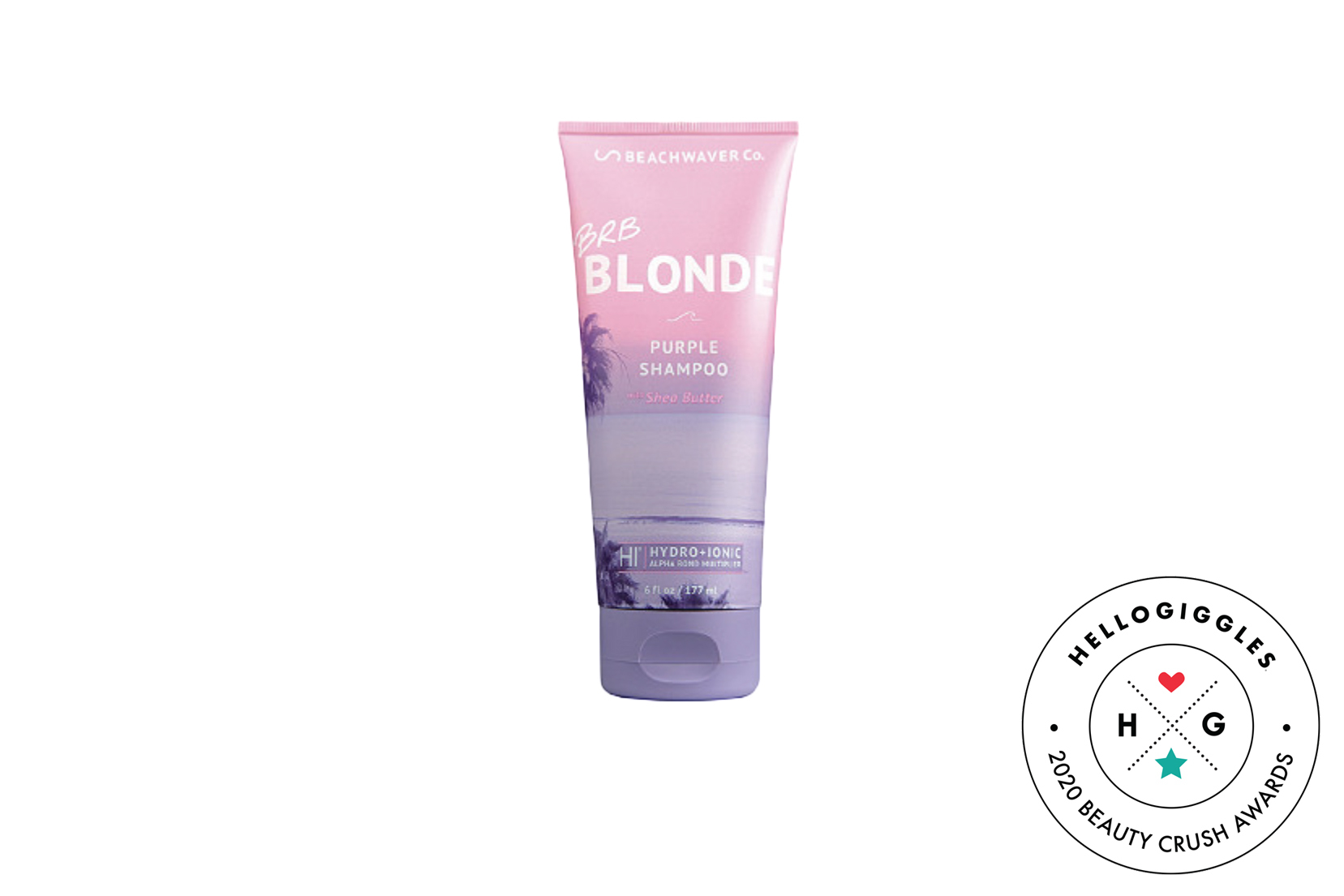 Shop It! $28, Ulta.com
Beachwaver Co. BRB Blonde Purple Conditioner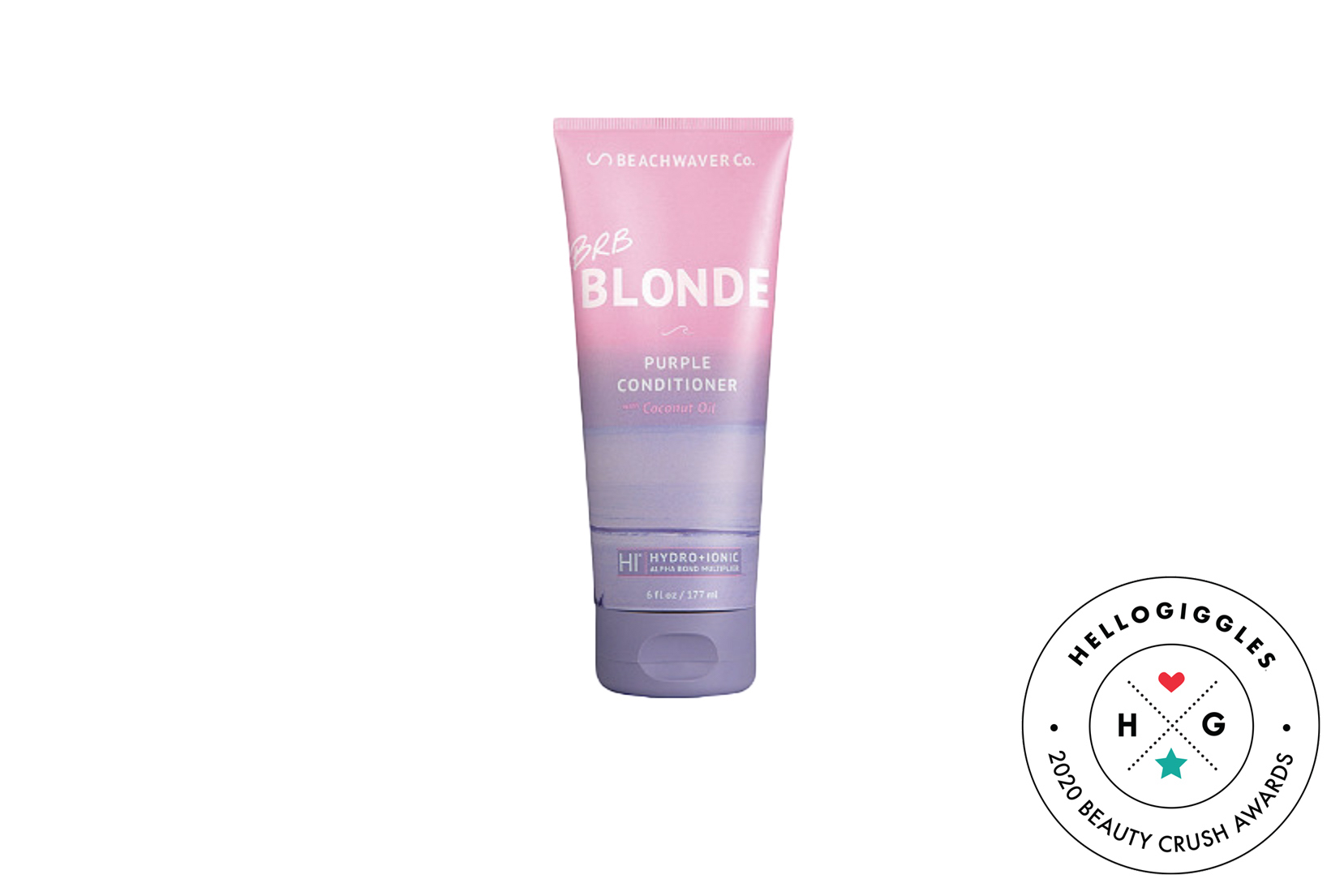 Shop It! $28, Ulta.com
This purple shampoo and conditioner combo has changed that. Now, I use the deeply pigmented duo once a week to keep my highlights bright and boost their contrast. The way it works is pretty genius: The deep purple pigment counteracts oxidized yellow tones since they are on opposite sides on the color wheel. This shampoo and conditioner combo has particularly deep pigments (the kind that can stain your shower if you're not careful), but that's key to it working so well.
It's also sulfate-free, so it doesn't strip my hair of its natural oils (or its color), and it's formulated with coconut oil and shea butter to add back moisture, something bleached strands like mine really crave. Both the shampoo and conditioner melt into hair and leave it buttery soft after rinsing—I could literally feel it working. After using, I felt like my hair was stronger, easier to brush, and considerably more hydrated, along with being less brassy. It felt healthier, more nourished, and—most importantly—squeaky clean.
For anyone with color-treated blonde hair, I can honestly say that this purple shampoo and conditioner duo is a worthy addition to your haircare routine.