Need a new beach towel? You'll want to carry these with you all spring and summer long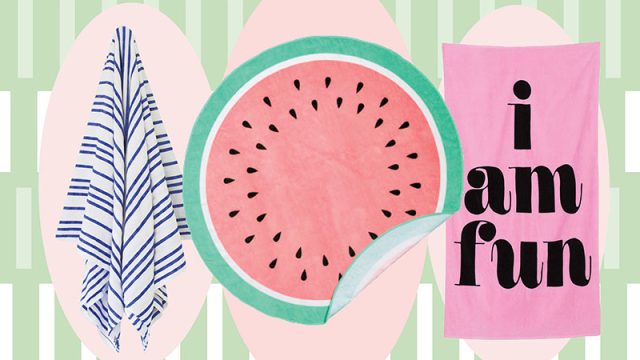 We don't know about you, but we're very ready for some warmer weather. (Here comes the sun, do-do-do-dooo.) And when the sun comes out, we head beachward.
But when you go, don't forget the essentials: sunscreen, a hat, and your cutest beach towel, of course! If your old one is looking pretty tattered, don't worry. We've rounded up eleven of this season's cutest…
1This multi-colored striped towel: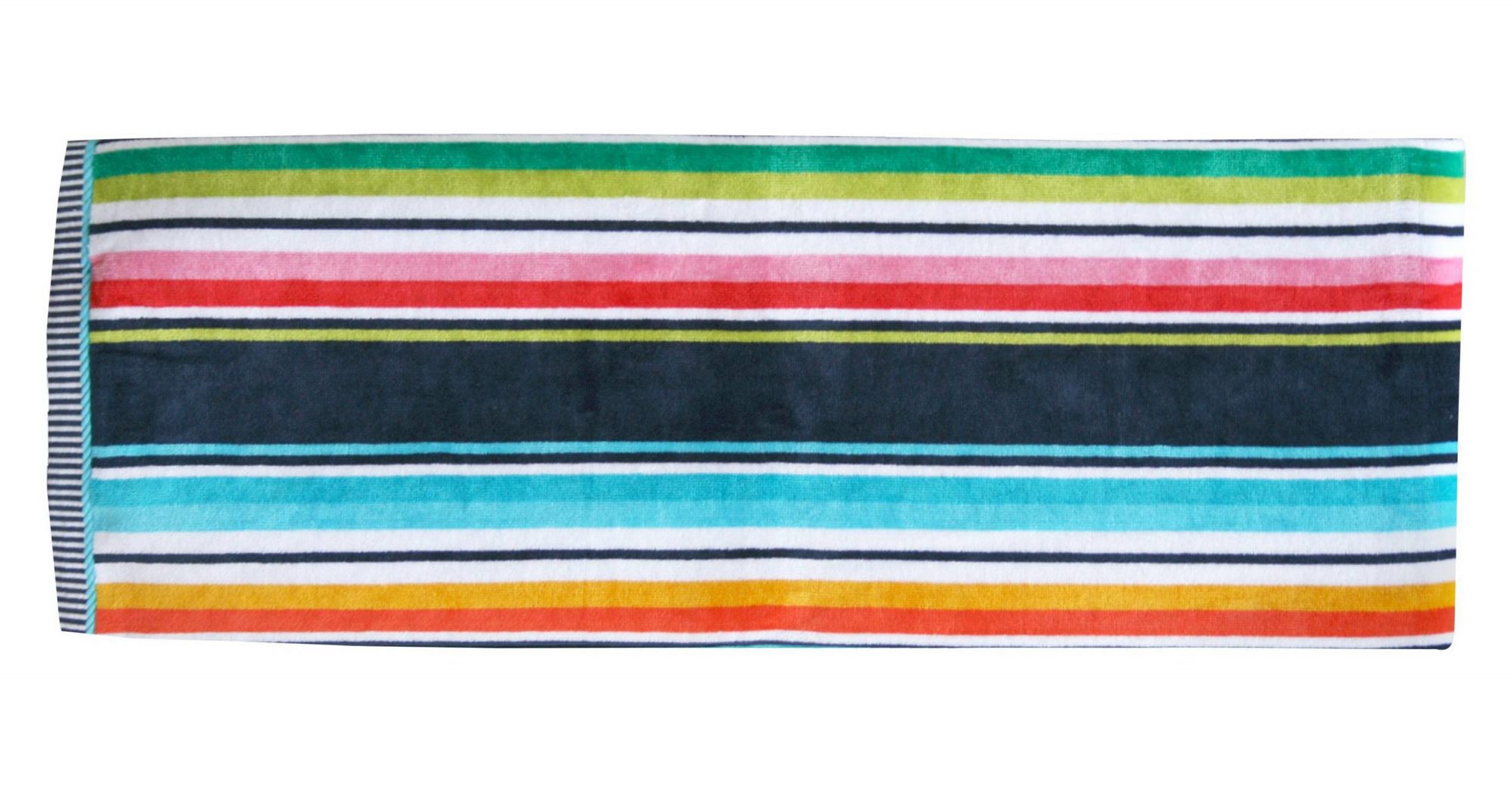 You really can't go wrong with a classic stripe (or with that price).
Buy it here for $13.49.
2This fluffy watermelon: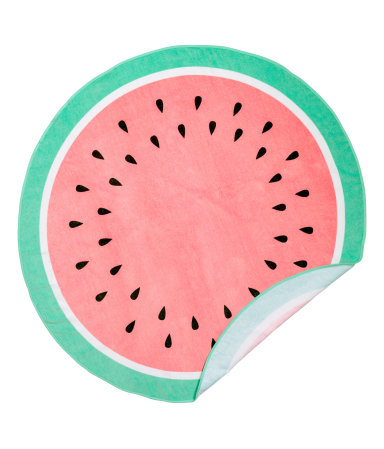 Have your watermelon and tan on top of it, too!
Buy it here for $24.99.
3This summertime-colored towel: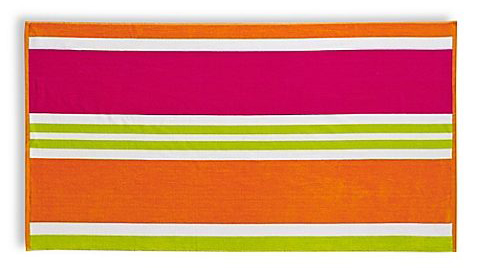 Is it just us or do these colors scream "summer!"?
Buy it here for $9.99.
4This pink and green palm frond dream: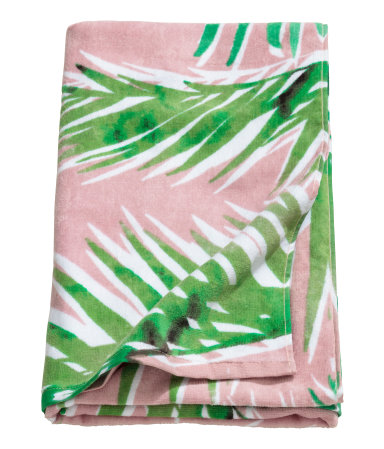 This is so trendy we can't even.
Buy it here for $17.99.
5This giant and cozy beach throw: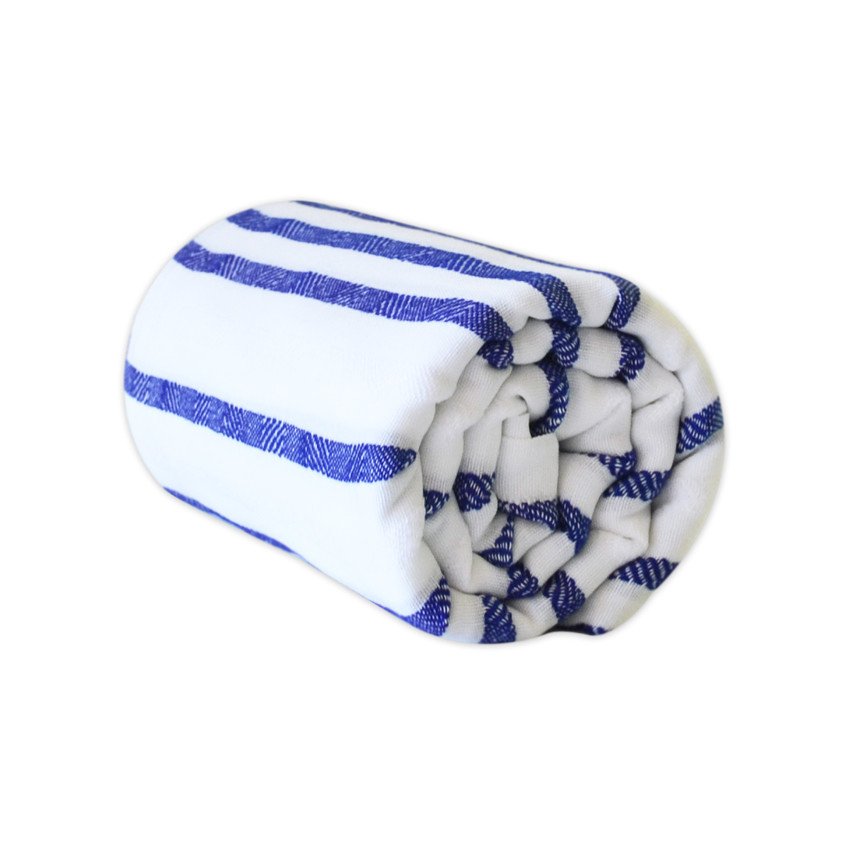 If you're looking for a towel that you can do a full-on burrito body wrap with, this is the one.
Buy it here for $48.
6This word-for-the-wise throw: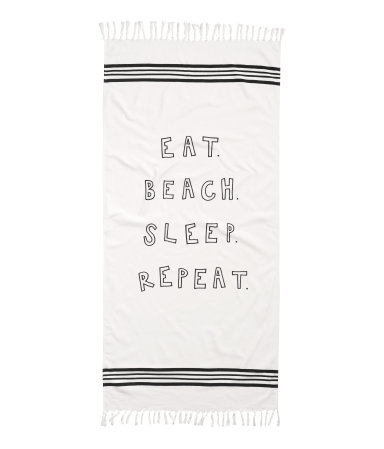 Hey, those are our exact summer plans!
Buy it here for $19.99.
7This coral striped towel: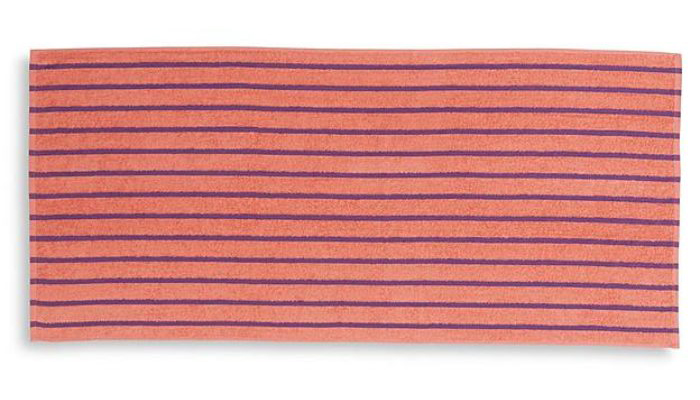 We can't decide if the sweetest thing about this towel is the coral color, or the price tag.
Buy it here for $4.49.
8This towel that states the obvious: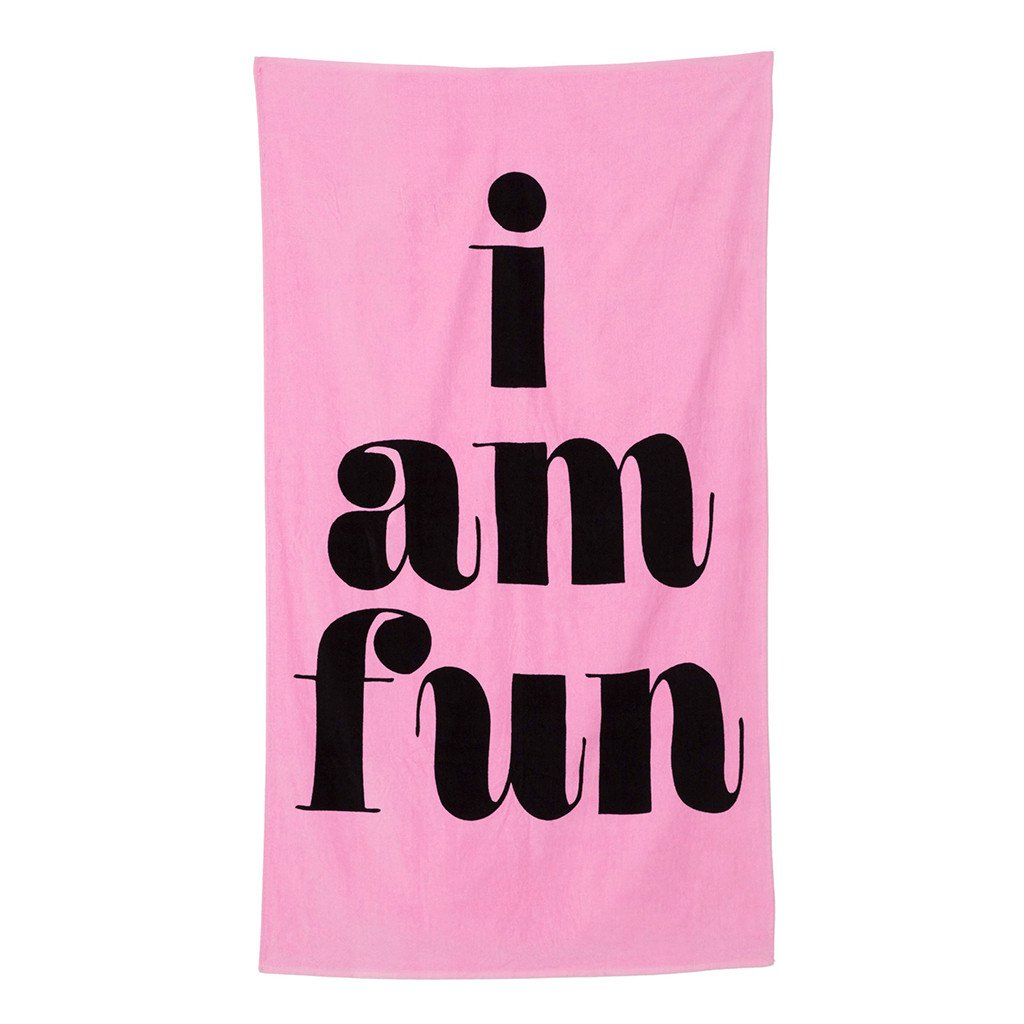 Just in case you have to spell it out for fellow beachgoers.
Buy it here for $29.
9This primary(ish)-colored towel: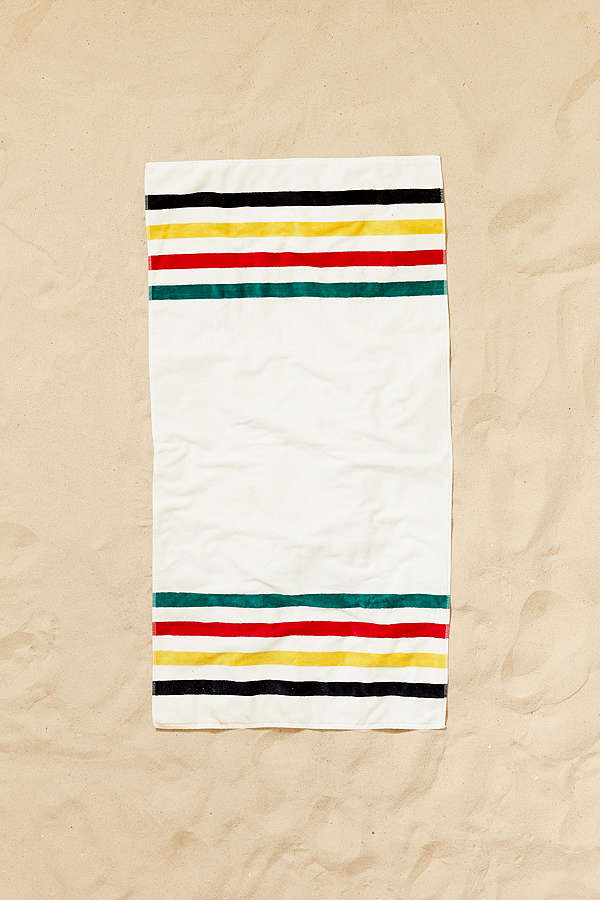 This looks like a tube sock, but like, you know, it's a towel.
Buy it here for $39.50.
10This classic cabana beach towel: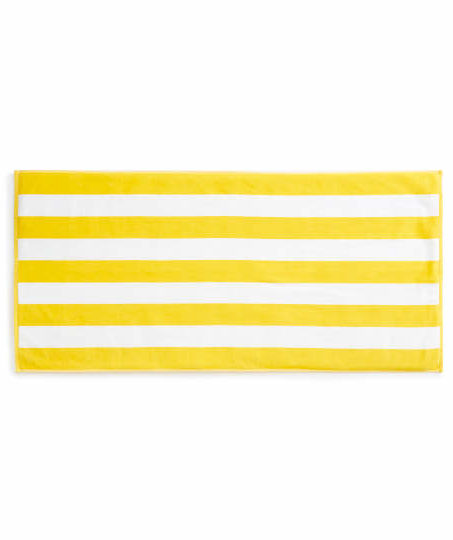 Classic? Yes. Cost-effective? Definitely.
Buy it here for $5.60.
11This towel that just wants to party: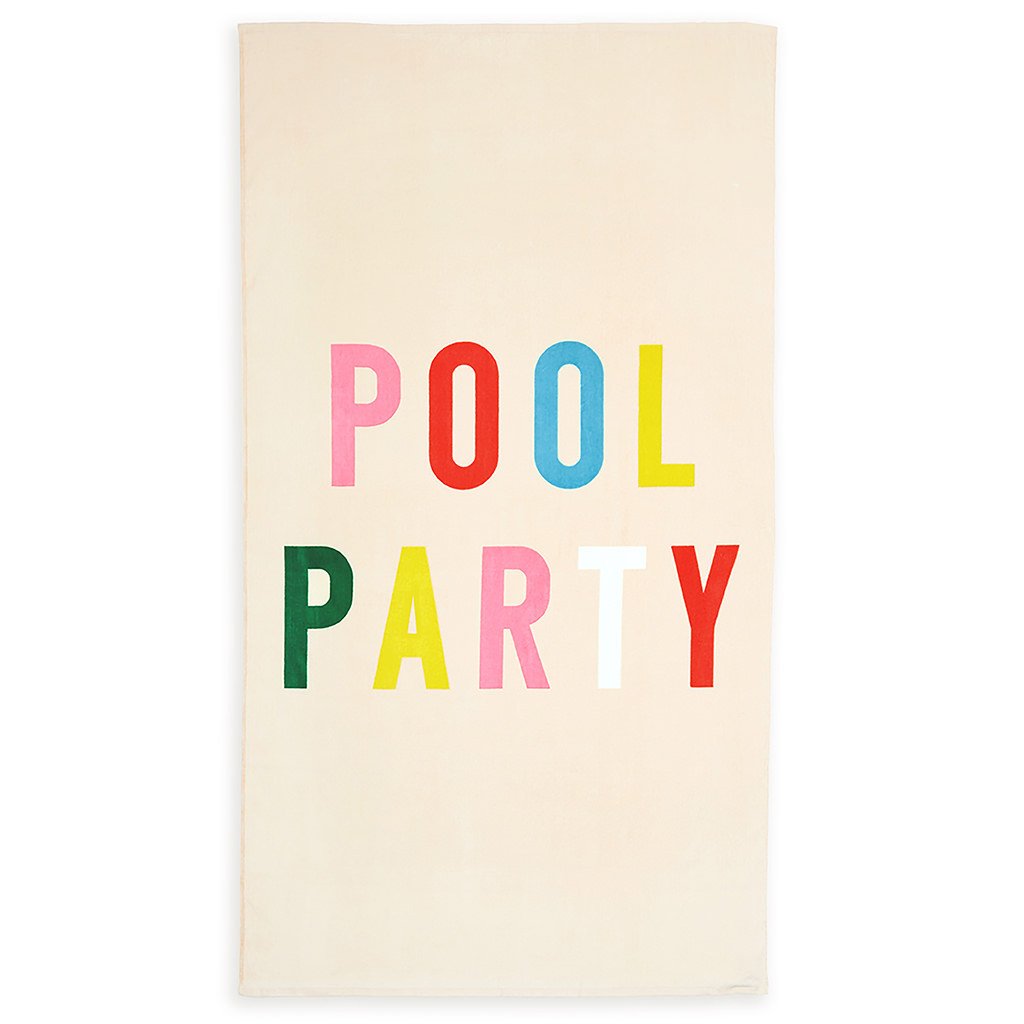 Take it to the beach and be ~totally~ subversive, lol.
Buy it here for $38.
See you on the sand, beach babes!