This Beach Boys song got transformed into an anti-Trump jam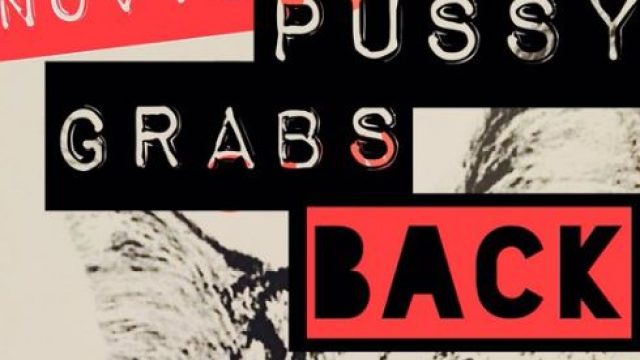 Ever since Donald Trump turned pussy into one of the election's buzzwords, women have been rallying around the phrase "pussy grabs back." It's a catchy turn of phrase, oftentimes accompanied by an amazing angry cat graphic.
https://twitter.com/udfredirect/status/784557297657847808
Lena Dunham took Trump's words literally for an interesting take on a scary Halloween costume. (Though she was far from the only one to do so.)
Kristin Kontrol (real name Kristin Welchez) is the leader of Dum Dum Girls, a band that continues a long history of outspoken women in indie music scenes. As Kontrol, Welchez meditates not just on universal human relationships, but specifically on how women navigate multiple layers of expectations. (Listen to "Skin Shed.") "Don't Grab My Pussy" wasn't written by her, but Kontrol's vocal assist adds another context to the song.
"Don't Grab My Pussy" joins an already fruitful tradition of skewering Trump through music.
30 Days, 30 Songs brought musicians like Death Cab for Cutie, R.E.M., and Ani DiFranco together for a collection of pointed songs against the Republican nominee. Other artists, especially rapper YG, took a more direct approach to their dislike of the man; the name of YG's protest track and current tour is literally "Fuck Donald Trump." We're glad that many of our favorite musicians are taking a political stand. Now, we just have to get through Tuesday.