How BDSM and submissive sex can teach us about feminism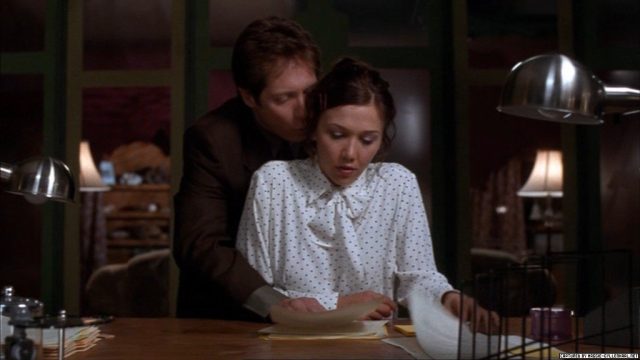 NOTE: For the sake of simplicity, I'm only speaking of heterosexual BDSM relationships with a female submissive and a male dominant, and where penetrative sex is involved. However, it is extremely important to note that people of all different sexual orientations and gender identities participate in both sexual and non-sexual BDSM.
For those who might need a crash course on alternative sexual lifestyles, BDSM is a catch-all acronym that stands for Bondage/Discipline, Sadism/Masochism. It's essentially a catch-all that describe the overarching domains of the practice. BDSM can include pain play, humiliation, Shibari rope techniques and everything in between. Some people might like a little of each, while others may only be into one specific element.
Identifying as both a feminist and a submissive seems pretty contradictory. What's so feminist about letting someone control you physically and emotionally? Some feminist camps assert that there is no way in hell that BDSM and feminism could ever coexist. Radical feminists in particular argue that BDSM by nature is anti-feminist, as it relies on an unequal power dynamic. It has also been suggested that female submissives are merely using BDSM as a vehicle to act out patriarchal gender norms or possibly working through past abuse issues.
With mainstream pop cultural representations of BDSM being either misleading or straight-up inaccurate (50 Shades of Grey, I'm looking at you), it almost seems like you're a fair-weather feminist if you also happen to be kinky. However, the majority of BDSM's tenets are, at their core, feminist.
Consent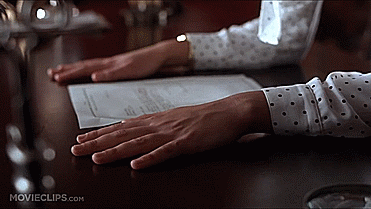 For people who do BDSM, whether in casual encounters or as part of a long-term relationship, consent is key. BDSM in general operates under the basic principles of SSC (Safe, Sane, and Consensual). When you're exerting control over another person (or completely giving it up) trusting each other is absolutely mandatory. In the long term, it also makes for stronger relationships.
It's no secret that consent is sexy, and that feminists champion the idea that consent should be affirmative, enthusiastic, and ongoing. These same principles are true for BDSM. Most people utilize safe words, which lets your partner know that, for whatever reason, you're no longer comfortable with what's going on. Whether you use your safe word because your hair got caught on his wristwatch and you would like to untangle it, or a particular sexual act becomes physically or mentally exhausting, everything stops immediately and without question.
In a cultural climate where 1 in 6 women experience some form of sexualized violence in their lifetime, having a built-in system that assures consent is a principle that most feminists can get behind.
Sex Positivity
Having an open-minded attitude towards sex and sexual exploration is inherently feminist. With BDSM, its practitioners consciously go out of their way to seek out erotic experiences that are definitely not mainstream.
As stated above, BDSM spans a variety of sexual behaviors. Some people like to be suspended by ropes or bound by restraint systems. Other scenes involve the stereotypical whips and chains. Some couples even take their kinkiness outside of the bedroom and engage in public humiliation. Investing in sex toys, expressing your desires with your partner, and actively exploring sexuality (no matter how non-normative) all demonstrate the overlap between sex positivity and BDSM.
Agency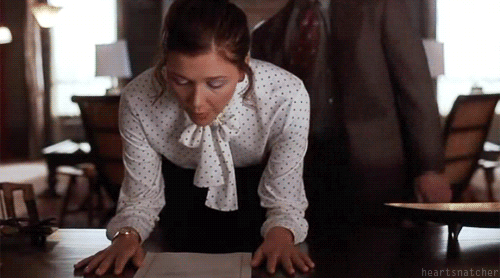 There's a certain degree of agency in choosing to submit yourself to another human being. Being a sub or a dom, as either part of a 24/7 lifestyle or just in the bedroom, takes a lot of introspection and self-evaluation. Is this something that's right for me? Am I communicating my needs to my partner? Am I enjoying myself? Are just a few questions feminist BDSM practitioners should be constantly checking in on, both with themselves and with their partner.
There are a lot of reasons why people, particularly feminists, choose to take on a submissive role. Some research suggests that people like to take on a role that is completely different from how they are normally. Are you a type-A, woman-in-charge who loves running the show in your professional life? Chances are, you would enjoy the mental vacation that is sexual submission. Allowing someone else to take control of everything (for a change) is extremely satisfying. Having someone make the decisions, from what you're wearing to when you're allowed to orgasm, is gratifying in its own special way.
Recognizing the legitimacy of BDSM, especially as a feminist practice, is so important. Up until 2013, BDSM was classified as a mental illness in the DSM, which is the diagnostic tool established by the American Psychological Association used by therapists and psychologists. Prior to its removal from the DSM V, BDSM was pathologized as both a sociopathic personality disturbance" and a "sexual deviation."
That type of language is problematic, given that most people who practice BDSM are normal, mentally healthy and secure with their sexuality…they just like it a little more rough.
Ray Gallagher is a writer based in New Jersey. Her work has appeared in Bustle, Femsplain and others.