BBC Dad's kids now have a crime-fighting cartoon series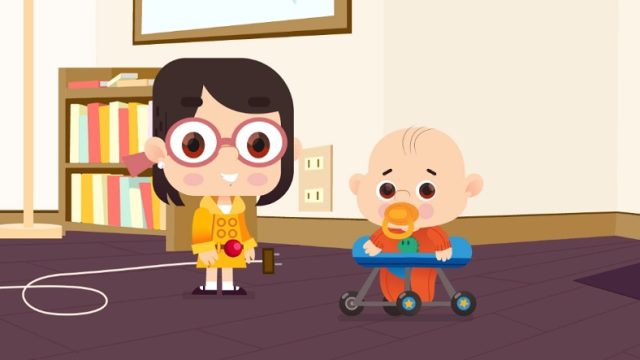 All they did was walk into a video interview with a lot of confidence, and suddenly they're fighting crime. BBC Dad's kids have a new cartoon series based on their hijinx, and it's actually pretty incredible.
While they've had their names changed (from Marion and James Kelly to Mina and Jack) the cartoon heroes are, without a doubt, based around them. Produced and uploaded by Hans House Productions, the series is available on YouTube.
Just by watching the three-minute prologue, you can see exactly why Hans House Productions wanted to work with the creators on this project. In fact, with the cute vocal work and animation, it brings brand new life into the original (and very funny) video.
https://www.youtube.com/watch?v=PCvfJOZgvoE?feature=oembed
Mina, the young girl, is the primary storyteller. Just like in the viral video, her brother — who is constantly rolling in his swing — follows her around.
We have to admit that we laughed out loud when their mom nervously pulled them out of their father's office.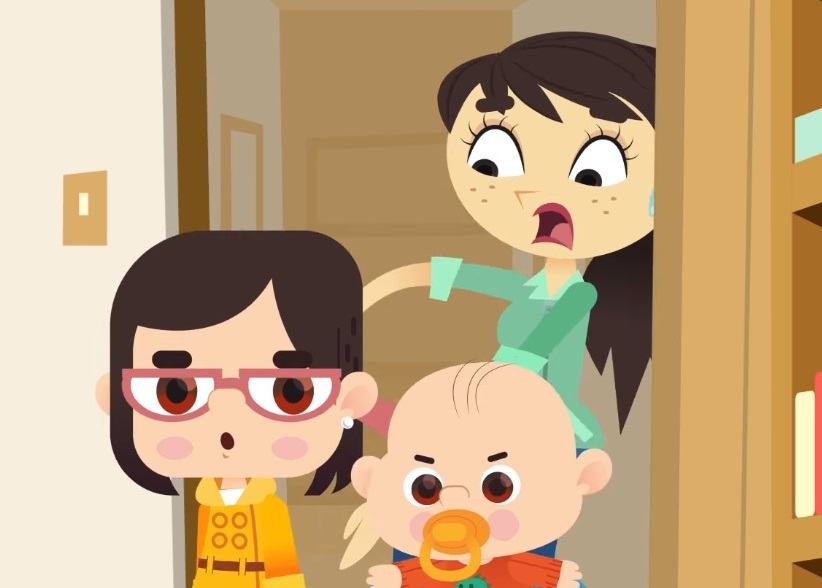 Created by Lauren Martin and Jarryd Mandy, both Brooklyn-dwelling superfans of the original video, it seems like a super cute series that has a ton of promise. But, what does BBC Dad Robert Kelly think about all of it?
Suitably dorky? Sure. But at least it's got his seal of approval.