BB-8 met some real-life robots at NASA and had the best day ever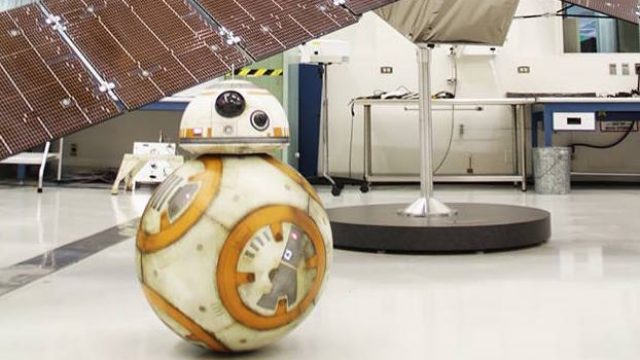 If you're a droid, where do you go for fun? Well, if you're adorable droid BB-8, you head over to the Jet Propulsion Lab at NASA, and hang out with some real-life robots there. Not that BB-8 isn't a very much real-life droid, but like, he certainly hasn't gone to the moon (yet) like these NASA 'bots.
Getting his very own visitor's badge, which is seriously too cute, BB-8 snagged the grand tour of the JPL facility and got to see where all the droid-magic happens for us here on Earth, and then out in SPACE. As JPL joked on their Facebook, these were the droids BB-8 was looking for.