Zac Efron and the "Baywatch" reboot cast stripped down for Halloween and we're cool with it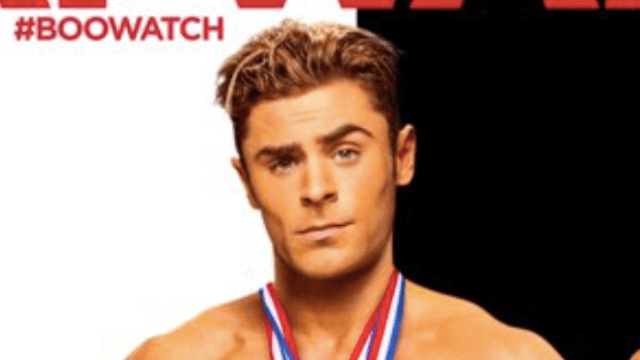 Oh. my. god. Zac Efron, thank you.
Because Paramount Pictures released new Baywatch promo posters for the upcoming film version, with the iconic red suited female cast members looking devilishly fatale, while big stud muffin Dwayne "The Rock" Johnson looks as bad-ass as a man in a superhero cape and Bermuda shorts can and little stud muffin Zac Efron makes trick or treating look seriously sexy.
The images celebrate the un-anniversary for Baywatch, which releases in six months, give or take a few weeks.
The comedic film stars Jon Bass, Alexandra Daddario, Zac Efron, Dwayne Johnson, Kelly Rohrbach, Ilfenesh Hadera, Priyanka Chopra and Hannibal Buress, and is directed by Seth Gordon of Horrible Bosses fame. 
We know it's going to have us drowning in our own laugh tears. Maybe Efron will come save us.
The film follows a serious, by-the-book lifeguard, played by Johnson, who is forced to team up a "young rule-flouting hothead" (Efron, obvs) in order to save their beach from environmental destruction at the hands of an oil tycoon. Sounds like an instant classic.
"No tricks, just treats," they say.
We'll take 'em.