You can shop jewelry for just $8 at BaubleBar's sale right now
No one makes summer accessories like BaubleBar. The affordable brand offers bright statement pieces to pair with your colorful summer outfits. We're talking threaded fruit earrings, pearly hair clips, and beaded necklaces reminiscent of elementary school. And this time, prices are slashed in BaubleBar's sale section, so we can shop already-affordable baubles at even lower prices.
During quarantine, we're looking for simple ways to dress up our casual, at-home looks, and jewelry has become our go-to pick-me-up. Popping on a flashy pair of earrings or layering our fingers in bright, shiny rings does wonders for our mood. Starting at just $8, this fresh fashion choice is much more affordable than opting for totally new WFH outfits. Below, we rounded up our top picks from BaubleBar's sale section, all $10 and under.
1Valentina Resin Heart Stud Earrings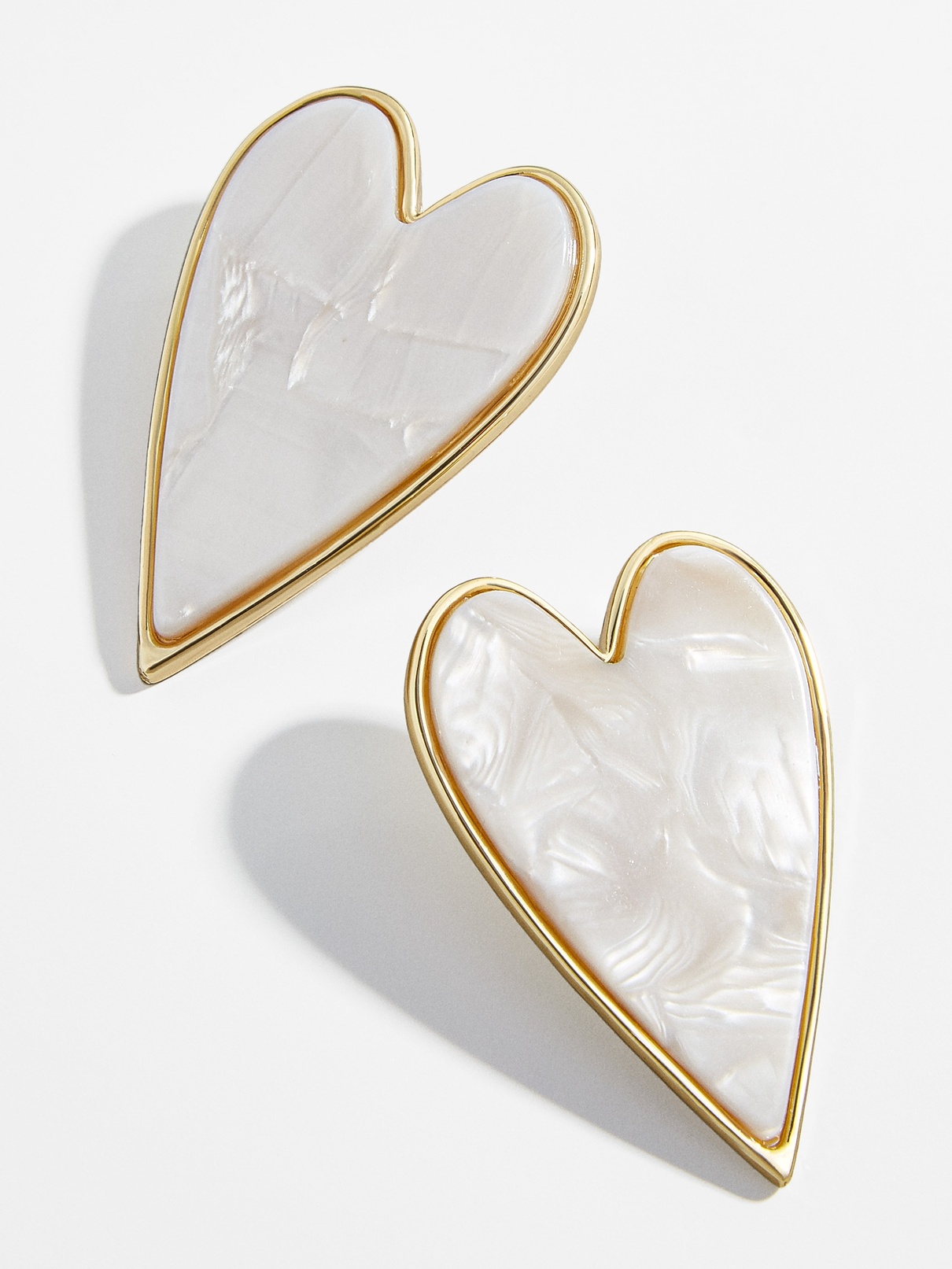 Channel some loving energy with these stud earrings. Perfect for wedding showers or watching your loved ones say "I do," these crisp earrings add a dash of romance. This pair is also available in tortoise.
2Alidia Pinky Ring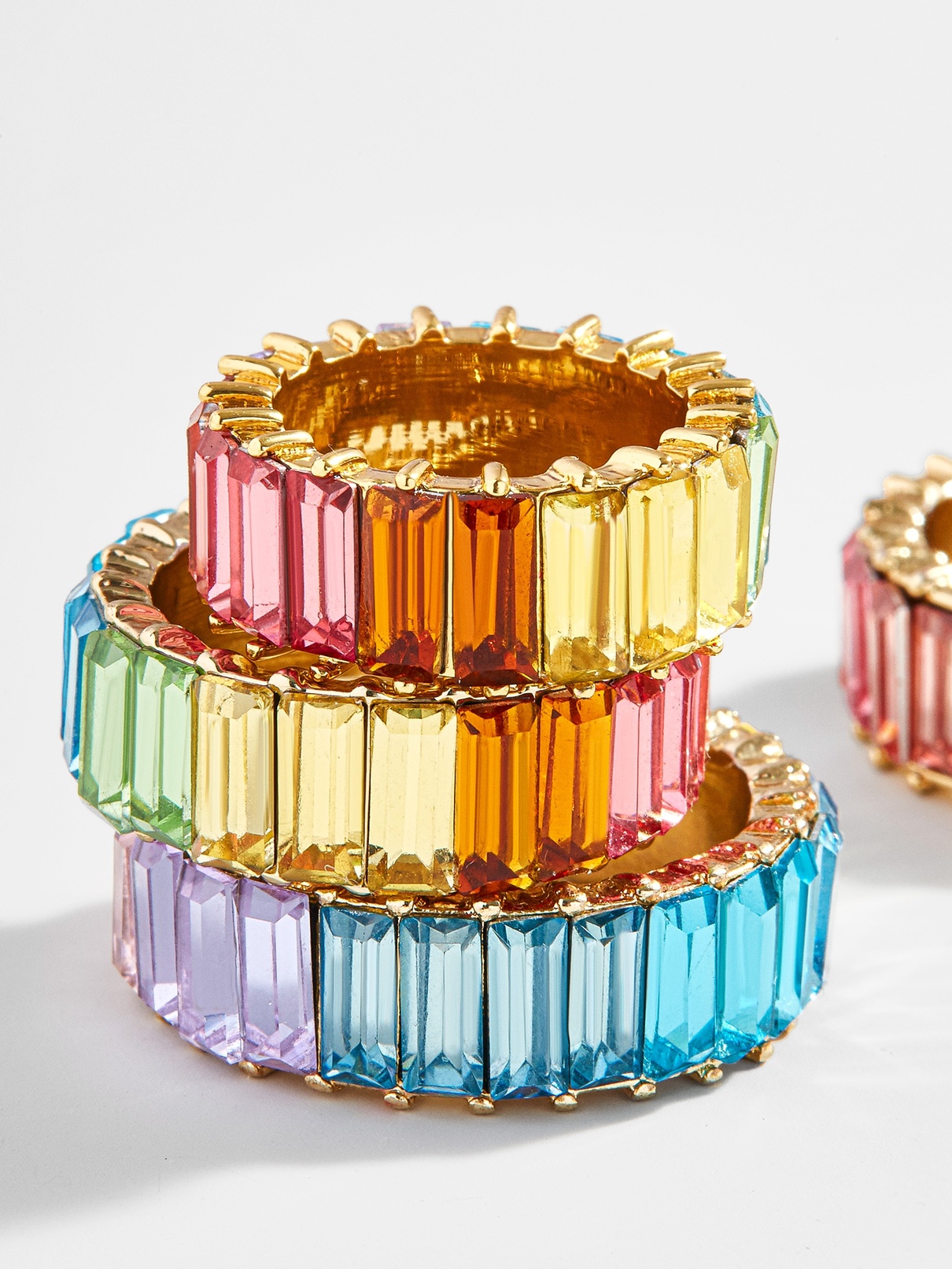 BaubleBar's Alidia ring is one of the brand's most popular pieces (it sold out just 3 minutes after launching), and you can snag this pinky version for just $10 right now. Choose between the above rainbow variety of gemstones or a combination of purples, yellows, and blues.
3Tortoise Resin Initial Hair Pin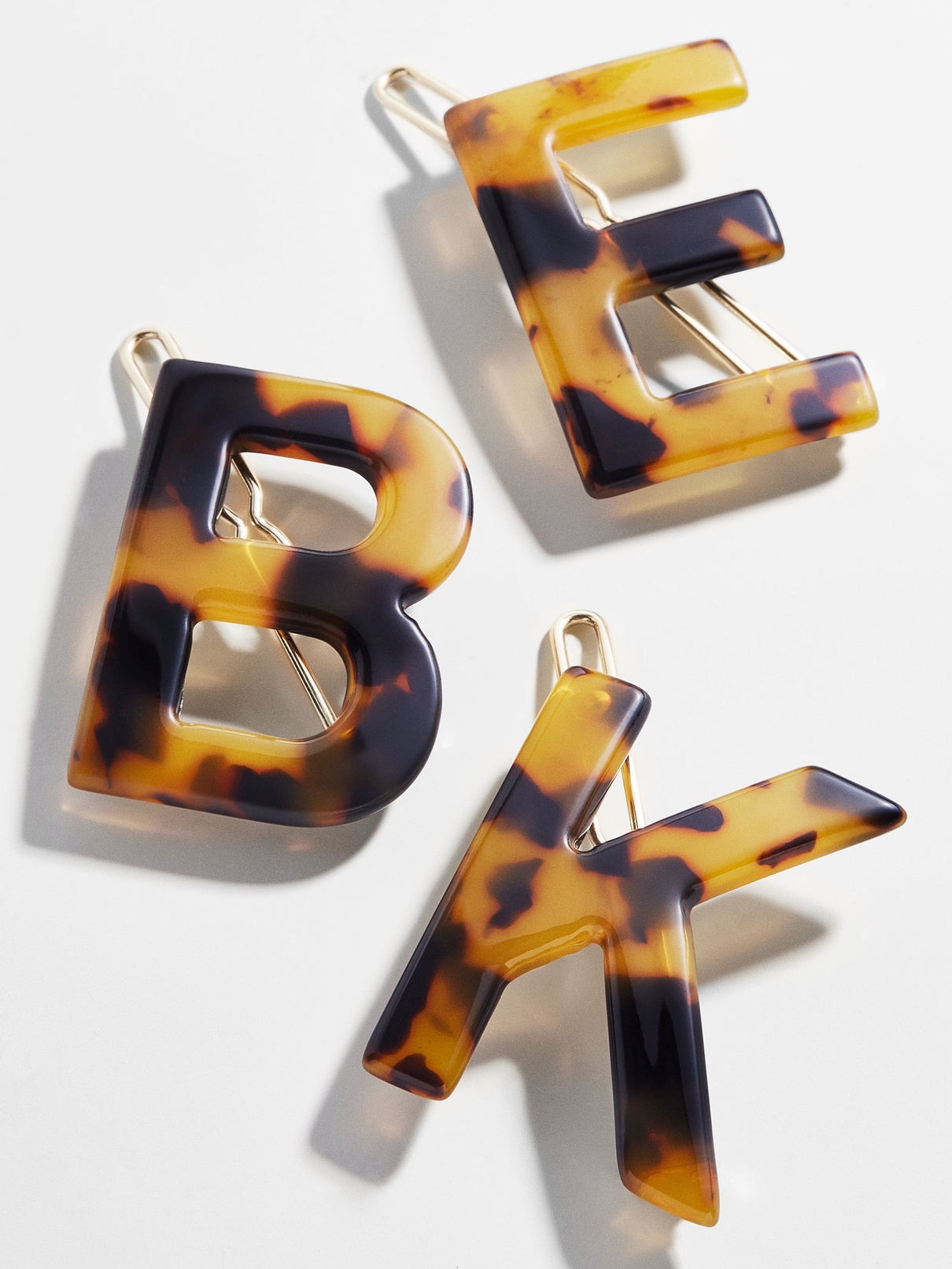 During sweaty summer days, our hair is thrown into a ponytail 99% of the time. These initial hairpins are the perfect accent for your ponytail or bun. Or, if you dare to keep part of our hair down, this pin adds a stylish touch to the half-up look. Tortoise print can easily be dressed up or down, but BaubleBar also offers pearl and beaded hair pins for just $10, too.
4Initial Heart Pendant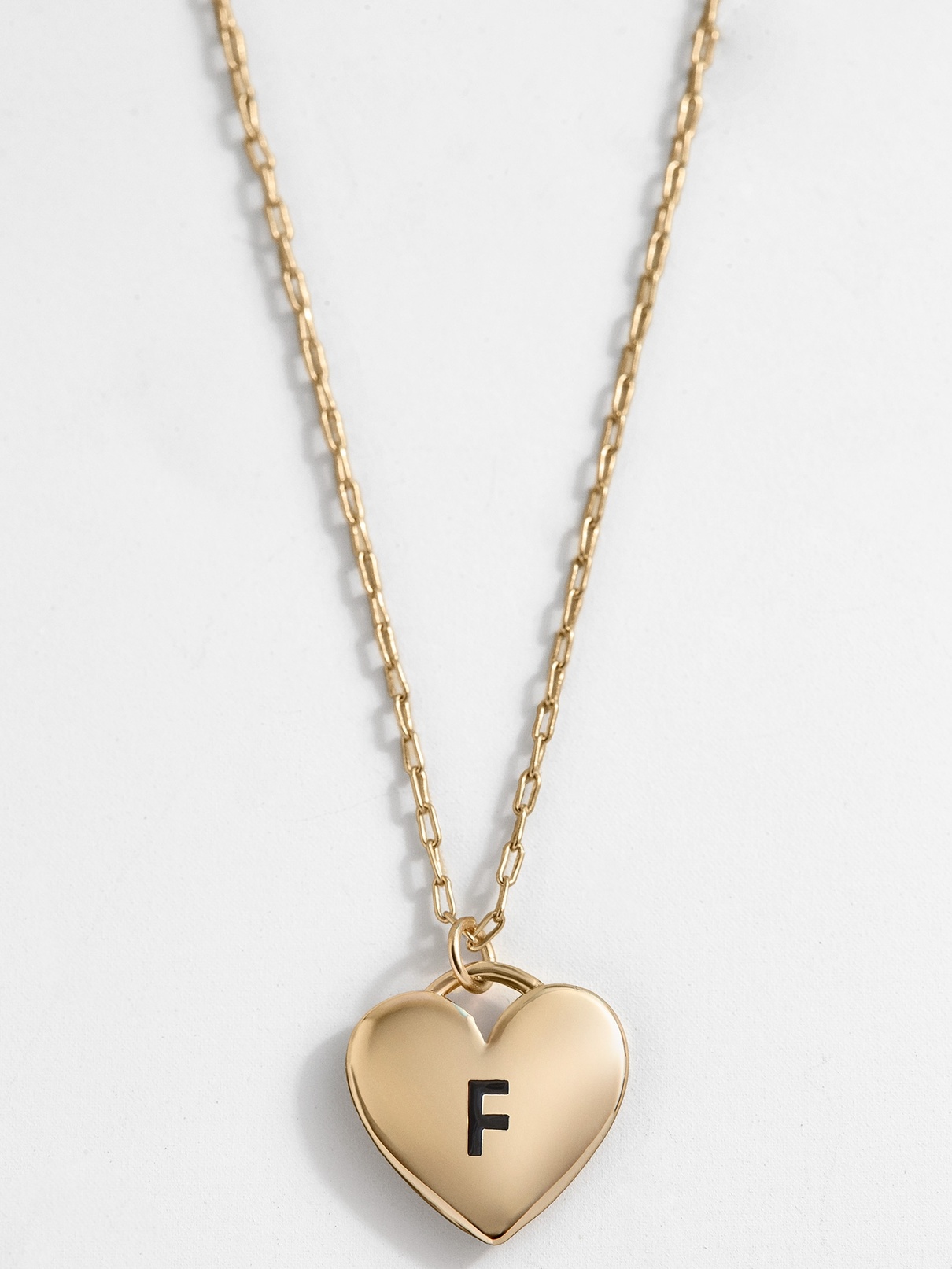 Whether you choose your own, a family member's, or a significant other's initial, this heart pendant is sure to be meaningful. You can't go wrong with this necklace as a gift, but hurry—some initials are already sold out.
5Maraschino Raffia Drop Earrings
Can you say summer? These drop cherry earrings are the warm-weather statement piece we're looking for. However, the thin threading and subtle beaded accent make this pair simple enough for everyday wear. Wear these with a pony or topknot to really show off the fruity appeal.
6Initial Bar Bracelet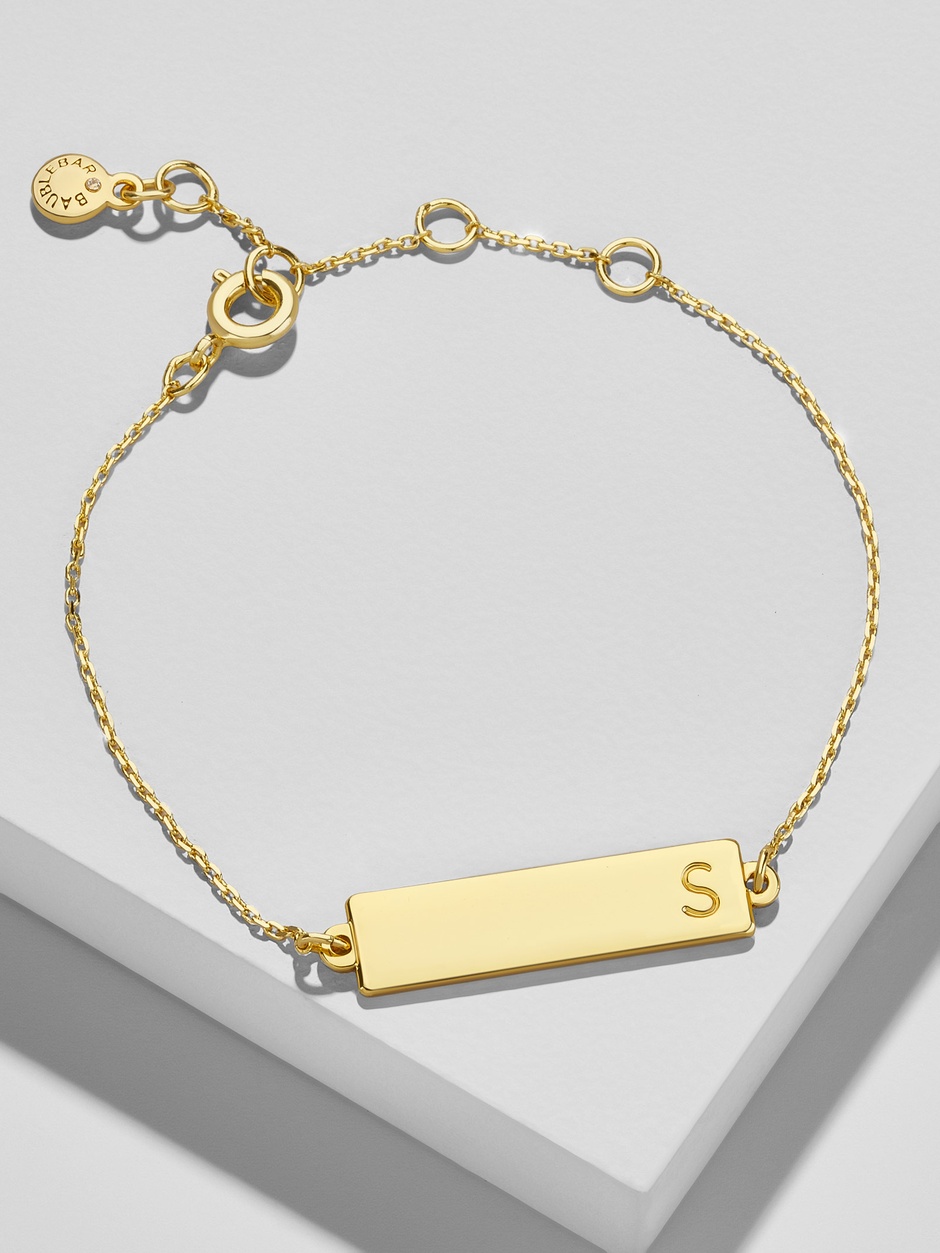 It's no secret that BaubleBar is one of the best places to find monogrammed jewelry. The brand incorporates initials into its pieces seamlessly, and this bar bracelet is no exception. Some letters are sold out, so snag yours fast.
7Osiris Pendant Necklace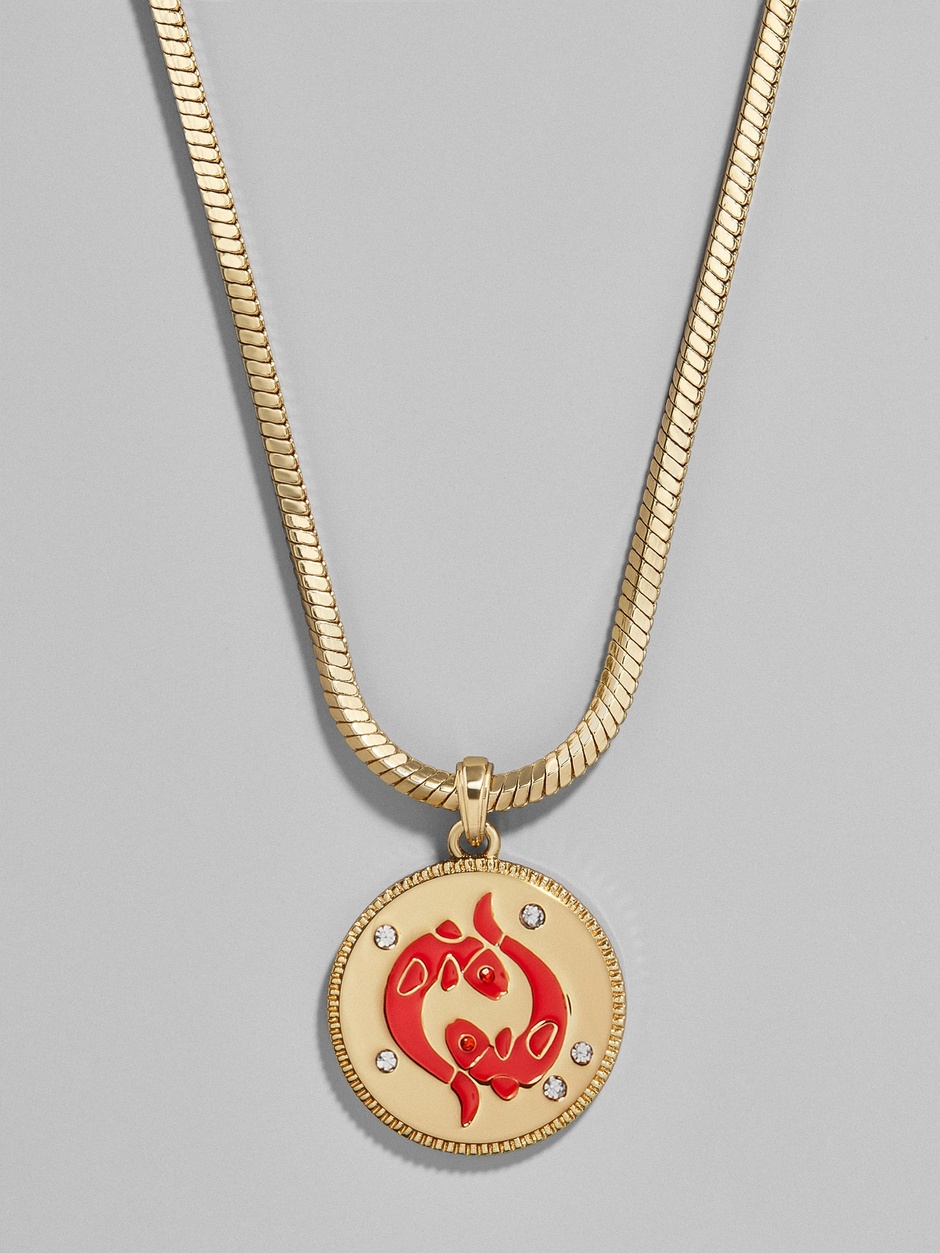 If you want to take meaningful jewelry a step further than initials, this astrological necklace fits the bill. Choose your zodiac sign and show it off with this thick chain link necklace. Bright red and diamonds accent a gold pendant.