From reindeer earrings to snowflake barrettes, BaubleBar's holiday collection has the accessories your party outfits need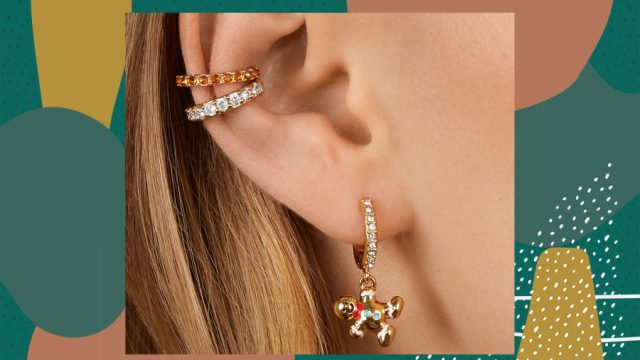 The holiday season equals party season. Family gatherings, friends' parties, and office celebrations—as soon as November hits, your calendar is likely jam-packed with these events. 'Tis the season to be super-duper busy, and you probably want to look festive throughout the chaos. Luckily, one of our (and celebs') go-to jewelry brands, Baublebar, has got you covered.
BaubleBar just launched a holiday collection of festive pieces that give any outfit the perfect pop of holiday cheer.
The jewelry brand drew from classic holiday motifs like reindeer, nutcrackers, snowmen, pine trees, peppermint bon bons, menorahs, and gift wrapping to create statement earrings and hair accessories that encompass everything the most wonderful time of the year has to offer. But if you're looking for a subtler dash of festiveness, don't worry—BaubleBar also created a line of "holiday dressings" that take a more glam approach to the season. These are the pieces you whip out for your fancy work dinner or New Year's Eve, like pearls, crystal fringe, and sophisticated shapes like loopy bows.
These goodies make the perfect secret Santa gifts for your coworkers, but we totally understand if you just want to snag them for yourself, too. Shop our favorite pieces from the BaubleBar holiday collection below.
Mr. & Mrs. Claus Earrings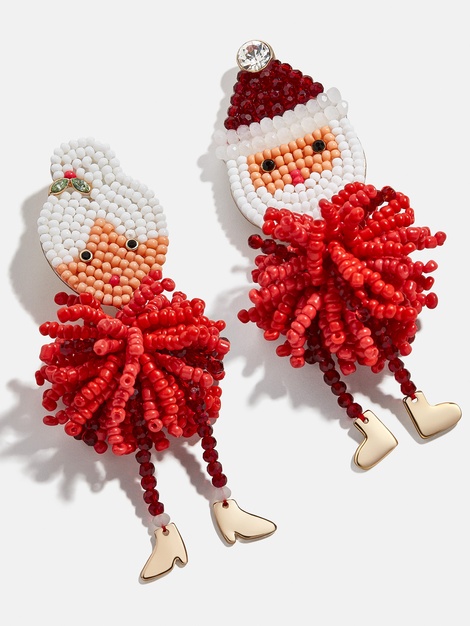 Pop on these statement earrings and your festive look is complete. Wear just one as a statement piece, or honor both of the Clauses by using the complete pair.
Menorah Drop Earrings
We'd wear these beauties for eight nights straight during Hanukkah.
Gloria Drop Earrings
Follow the Northern star to the checkout page and snag these fringed stunners for yourself or a loved one.
Giftwrap Headband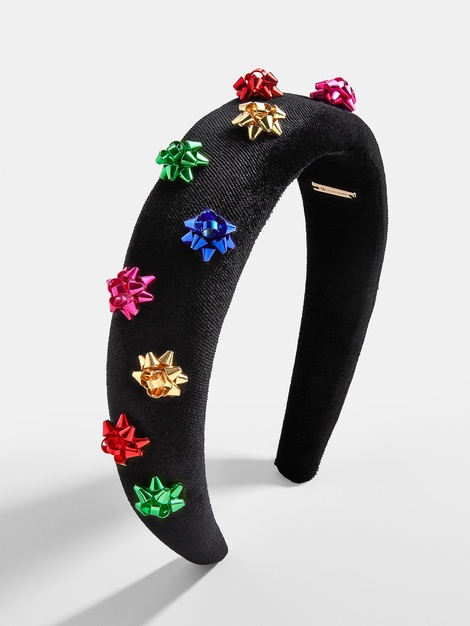 Who needs presents when you can dress as one yourself?
Cassiopeia Stud Earrings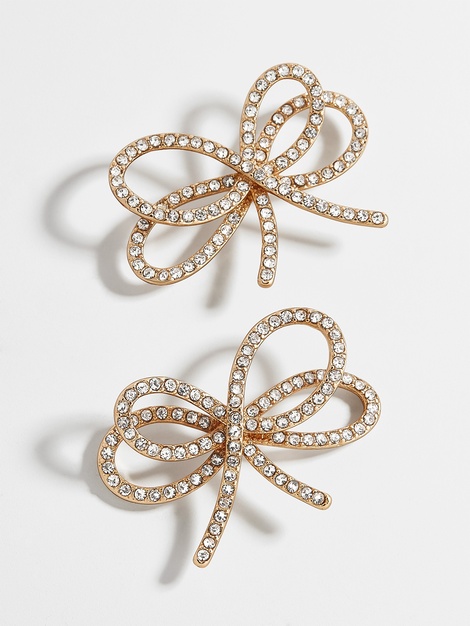 Looking for a subtler way to show off your holiday cheer? These delicate crystal bows will do the trick.
Gingerbread Huggie Hoops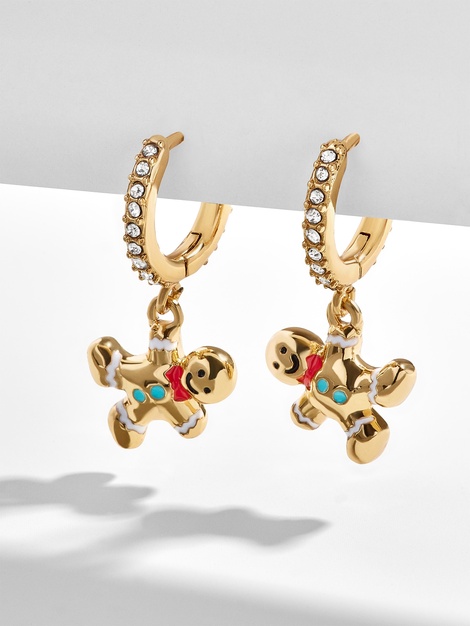 We can't get over how adorable these tiny gingerbread men hoops are!
Giftwrap Hair Pin Set of 4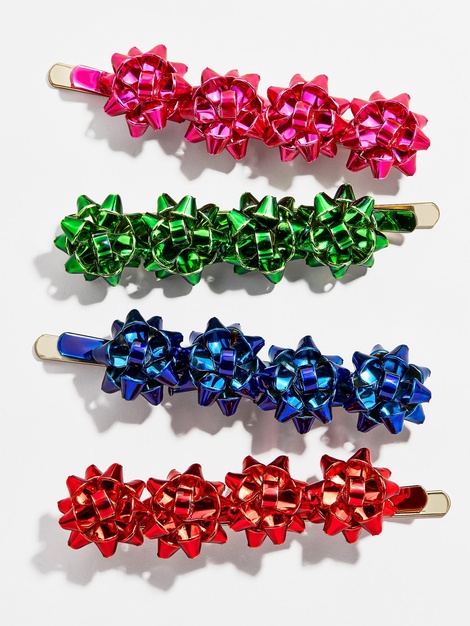 Slip one (or a few) of these pins in your hair, and voilà—Christmas party look: completed.
Trimmings Drop Earrings
Who wouldn't feel festive wearing these? Light up the night with these bright bulb beauties.
Icicle Drop Earrings
We're mesmerized by these sparkly snowflake stunners and might just wear them all winter long.
Shop the entire BaubleBar holiday collection here.