BaubleBar's New Halloween Collection has Skull Necklaces, Spider Earrings, and More
They're perfect for your last-minute Halloween costumes.
Let's face it, Halloween is going to be very different this year. Instead of celebrating with our friends or going trick-or-treating, we're going to be tuning in to Zoom Halloween parties and watching scary movies at home. However, that doesn't mean that the spirit of Halloween is dead. Far from it. If you're not going to buy a new Halloween costume this year, you can still celebrate it in style by wearing one (or more!) of the pieces from BaubleBar's Halloween collection.
The Halloween collection has accessories that range from stud earrings to veiled headbands, including some of the brand's best-selling items. And while Halloween is still a while away, some of the pieces from the BaubleBar Halloween Collection are already selling out, like the Candy Corn Stud Earrings and the Spooky Drop Earrings. Here, shop the pieces we're stocking up on now.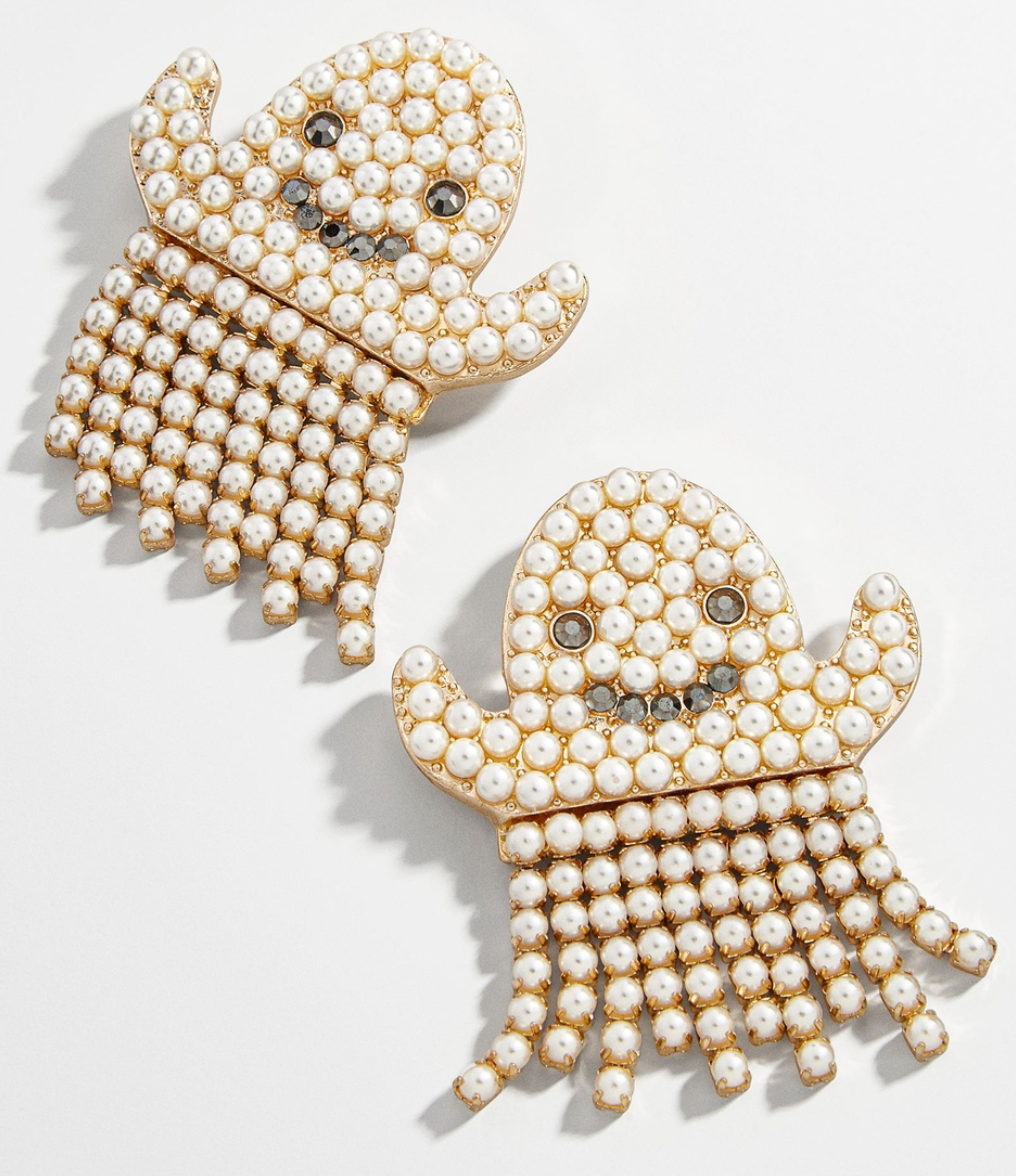 BaubleBar Casper Pearl Drop Earrings
$$48
Shop it
BaubleBar
Casper called, and he's so happy to have found a place on your ears. Wear these smiling ghosts for a friendly Halloween look.
BaubleBar Bones Drop Earrings
$$58
Shop it
BaubleBar
These earrings are drop-dead gorgeous. The clear and champagne-colored crystals make up the body while marbled crystals make up the fillings. Pre-order this pair now.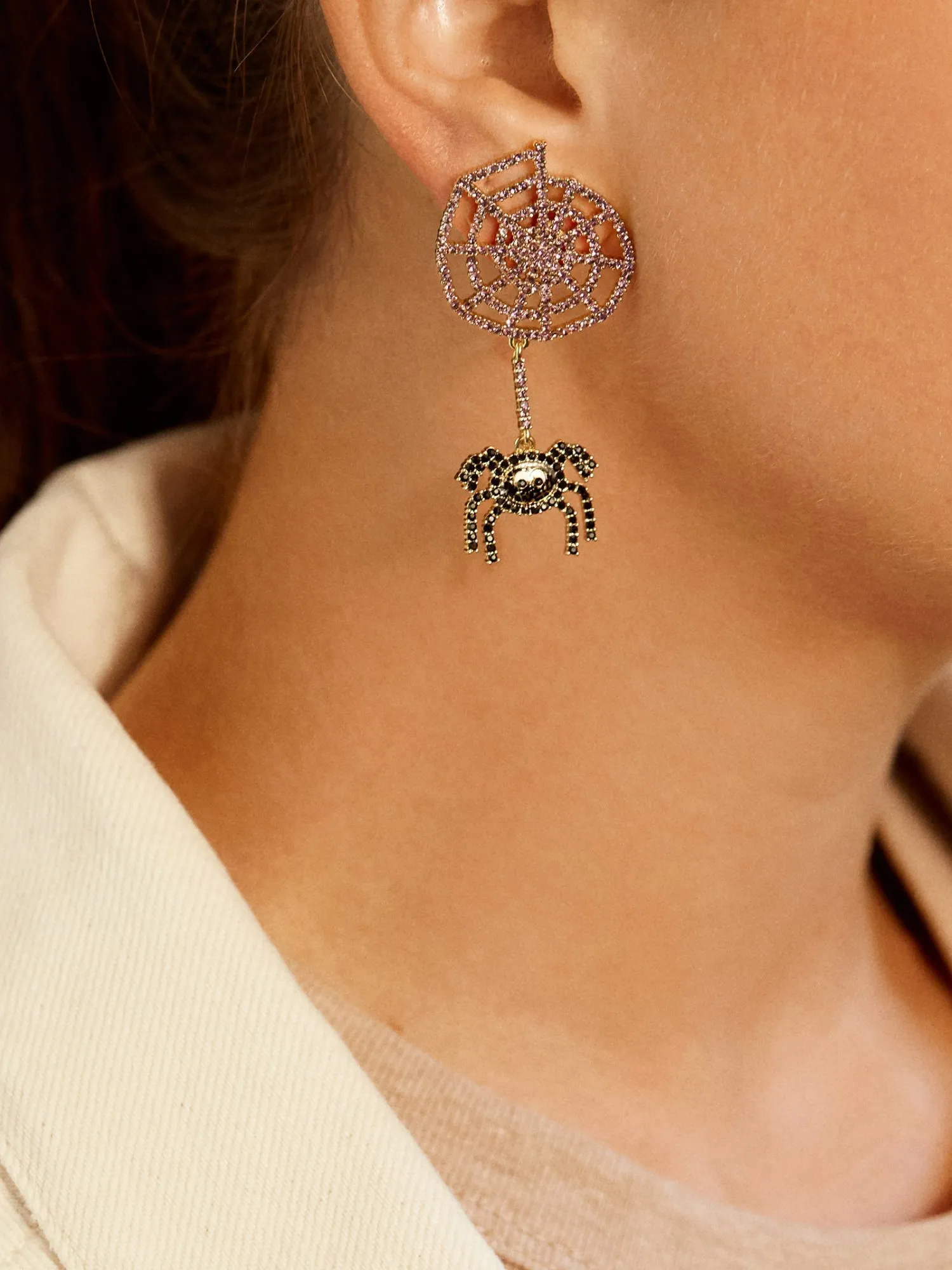 BaubleBar Charlotte Drop Earrings
$$48
Shop it
BaubleBar
The itsy bitsy spider found its way into our Halloween wardrobe, and we're definitely not upset by it. These creepy crawlers feature black and purple glass stones and are perfect for all your Zoom Halloween parties.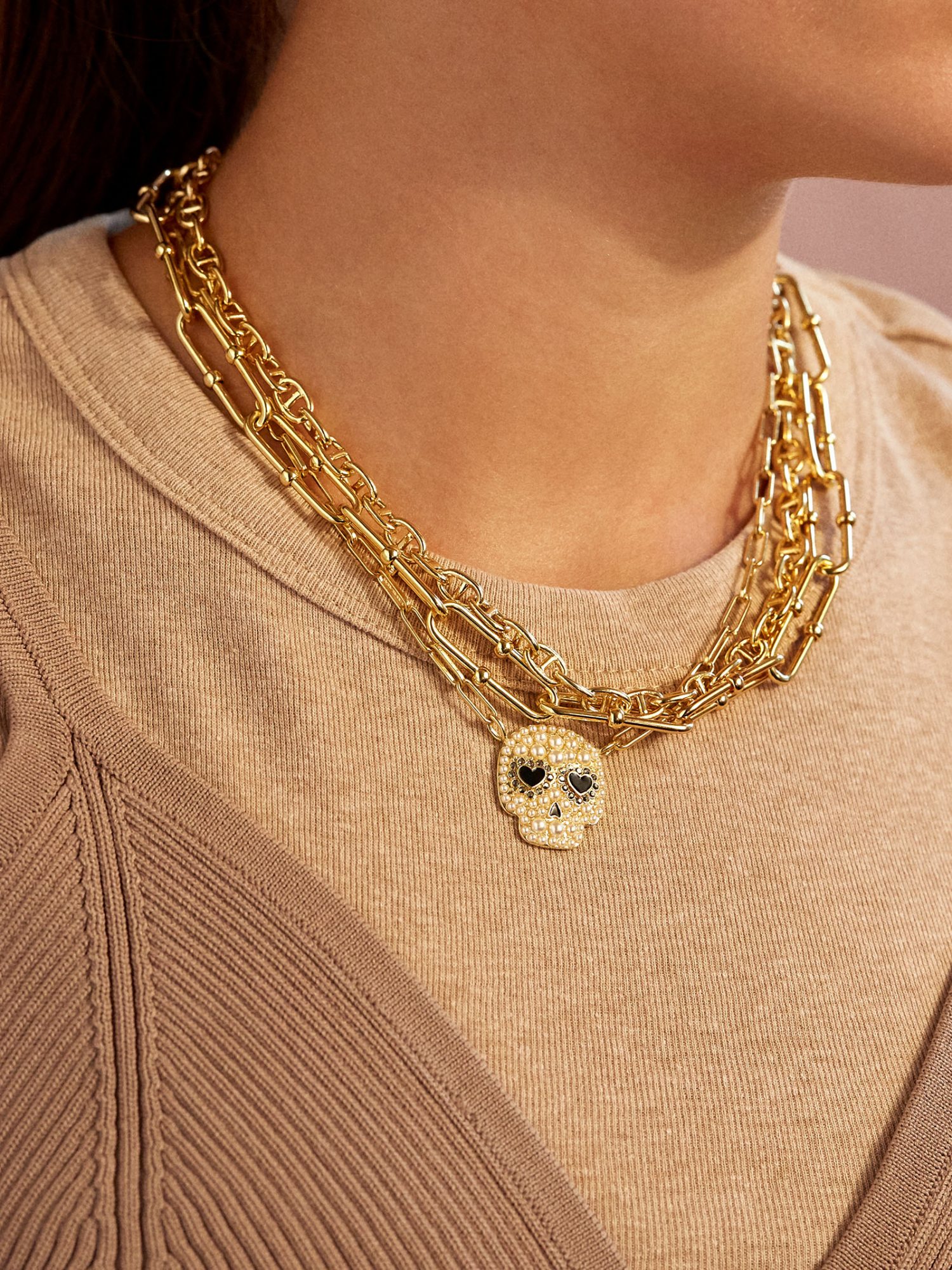 BaubleBar Vertex Pendant Necklace
$$44
Shop it
BaubleBar
Wear a pearl-encrusted skull around your neck for pretty, yet Halloween-y, statement. If you want to go all-in on the skull theme, throw on the pair of matching stud earrings, too.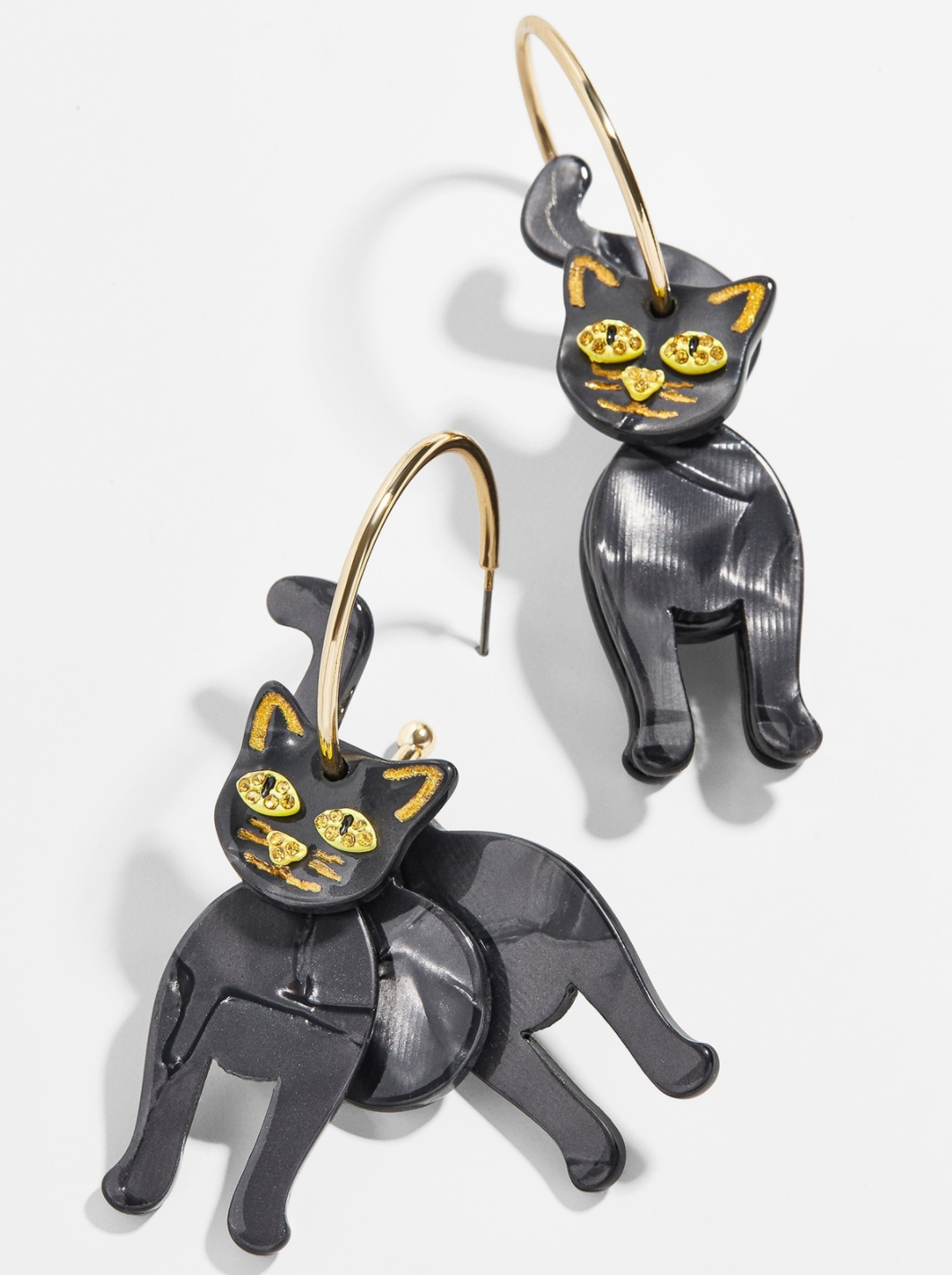 BaubleBar Binx Drop Earrings
$$38
Shop it
BaubleBar
Salem who? Wear your favorite black cat during spooky season to make your life feel like Sabrina the Teenage Witch's.
BaubleBar Diablo Headband
$$32
Shop it
BaubleBar
Adding a pair of devil horns to an all-red look is arguably one of the easiest ways to pull of a last-minute Halloween costume, and this headband does the trick. It's encrusted with red gems and has a glossy finish—the devil would approve.
BaubleBar Halo Headband
$$32
Shop it
BaubleBar
If you're more of an angel than a devil, opt for this halo headband, instead. Unlike other Halloween halos, this one isn't bulky, won't lop to the side, and is guaranteed to look cute in every picture you take.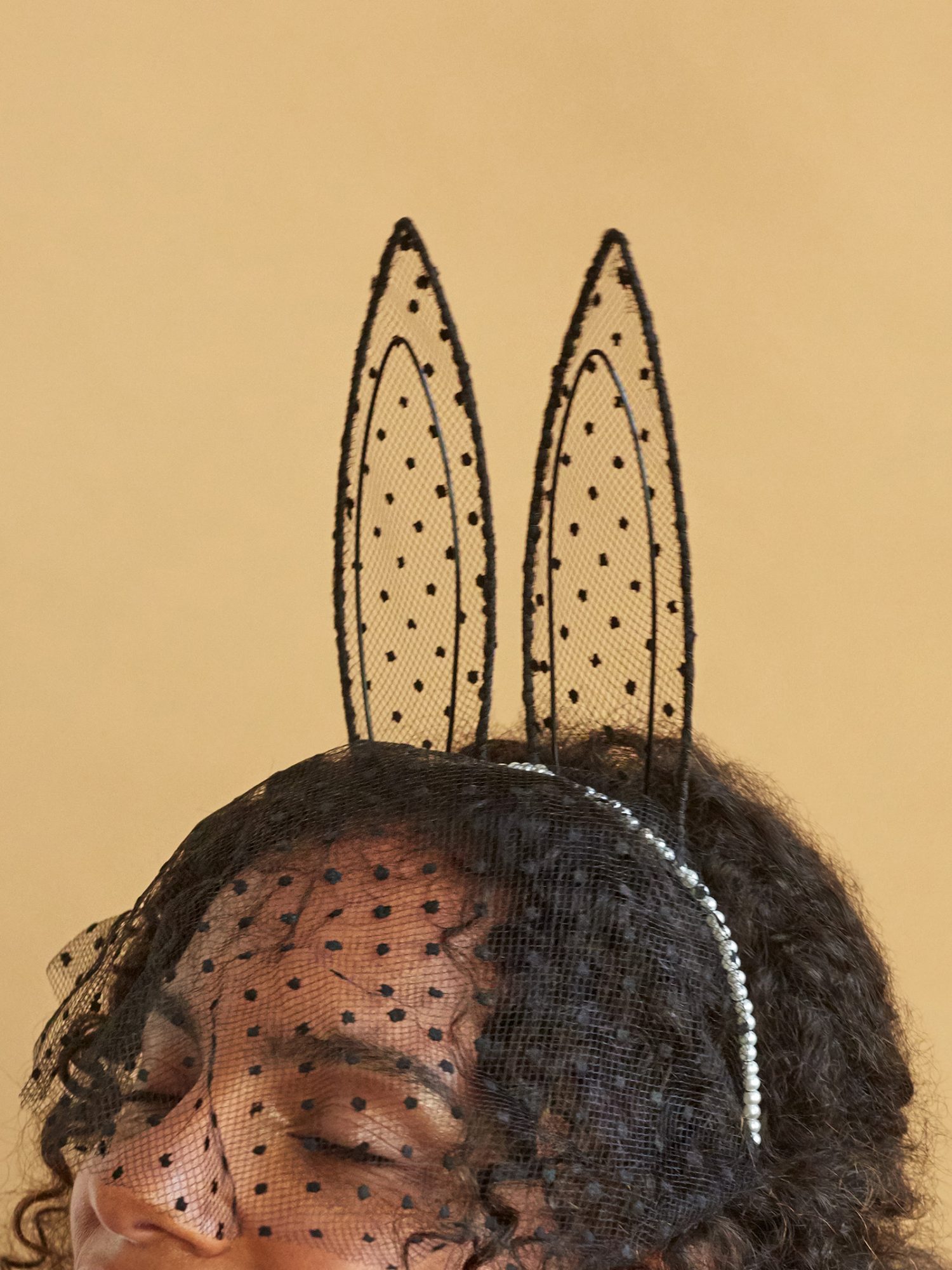 BaubleBar Hop It To Headband
$$32
Shop it
This headband is a little Ariana Grande-ish with a hint of cutesy-spooky. We love this black dotted veil for a chic bunny costume.