This incredibly unusual cat just found a great home and we must pet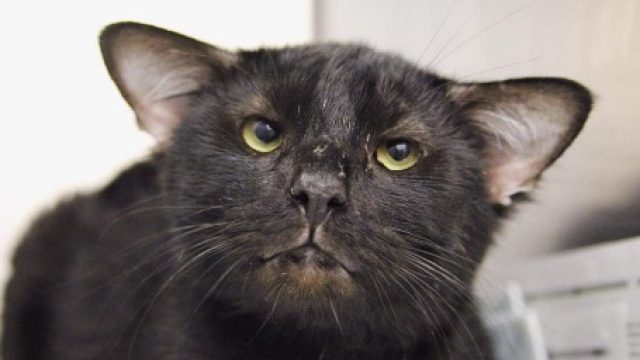 Superheroes are all around us, it turns out. No, we're not talking the Marvel variety — in fact, one of the superheroes in this tale isn't even human. Are y'all prepared for some extreme cuteness?
Ladies and gents, meet Batman. 
https://www.youtube.com/watch?v=bkOLQam84t4?feature=oembed
CAN WE SNUGGLE HIM FOREVER, PLEASE?
First of all, one of Batman's superpowers appears to be his heightened powers of adorableness (sorry, Ben Affleck and Christian Bale, you can't even compete). He clearly loves to be petted and even goes to nuzzle the camera at one point. But if you watch the video kinda closely, you'll notice the 4-year-old feline's most unusual characteristic: He's got four ears. Here's another look.
https://www.instagram.com/p/BI5lCb4BMt3
According to the Western Pennsylvania Humane Society, the heroes who took in lil' Batman when his owner could no longer care for him, the condition is super rare. The first recorded instance of a four-eared cat was in 1938, in Ashtabula, Ohio, and similar cats can be traced directly back to that ancestor — including Yoda, a Chicago kitty who went viral a few years back.
It was perhaps this superpower that helped Batman find a new sidekick so quickly. Within hours of being put up for adoption, two more everyday heroes (a girl and her mom) gave Batman a well-deserved "fur"-ever home. Batman reportedly caught the little girl's eye for an amazing reason: Not only does she adore cats, she loves comics and superheroes.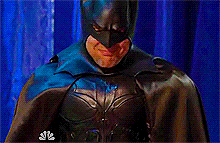 We're not crying, you're crying.
We wish Batman and his purr-fect new family all the best, and hope that every single shelter animal, especially the unusual ones, find loving homes like his.