Bath & Body Works just launched deliciously scented bath bombs that will make you feel like a human cookie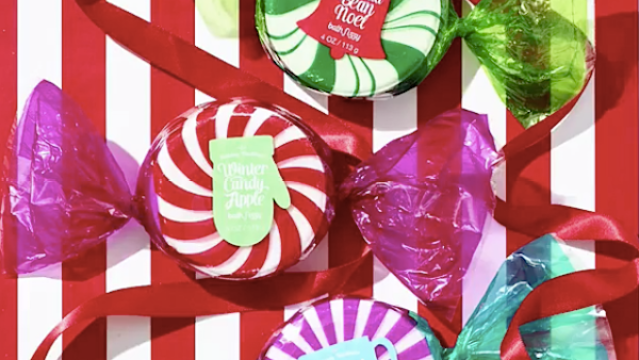 It's officially "red cup" season at the 'Bucks, but if you'd rather wear your spicy-sweet flavors than drink them, Bath & Body Works has you covered. Starting today, three of the brand's fragrance bestsellers are back in a fun new form — Bath Fizzies! You're going to want to get your hands on one of these Bath & Body Works Bath Fizzies, asap, whether you're a bath bomb connoisseur or someone who always wanted to try them. Made with moisturizing shea butter and canola oil, they come in three scents: Winter Candy Apple, Vanilla Bean Noel, and Twisted Peppermint. SO delicious. And with their cute candy wrapper-esque packaging, they'll make perfect stocking stuffers for fellow bathing beauties in your life.
Right now is the best time to treat yo'self with some luxurious bathtime. Stressed out from shopping, wrapping, and heated political discussions with the fam? Toss one of these in the tub and melt away your tension. Here are all the deets on the three Bath Fizzies below.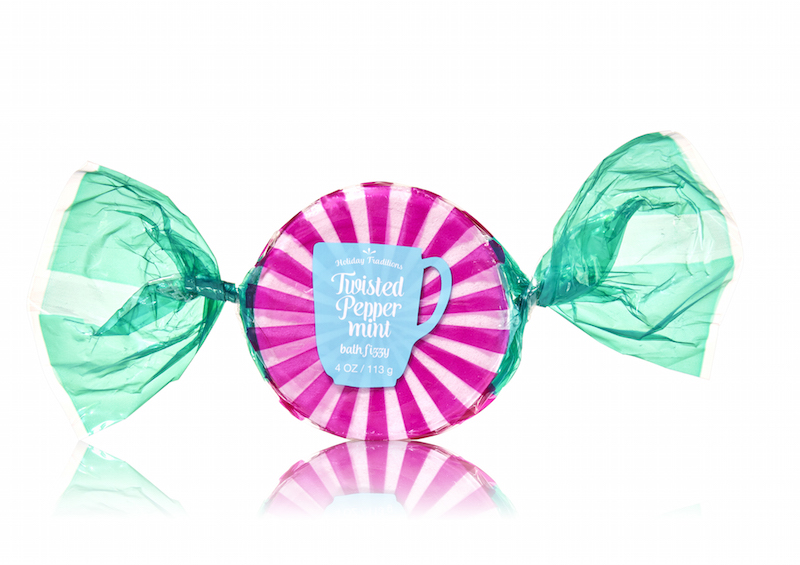 This fizzy is like a candy cane…but TWISTED. Aside from mint, this one has hints of vanilla buttercream and fresh balsam.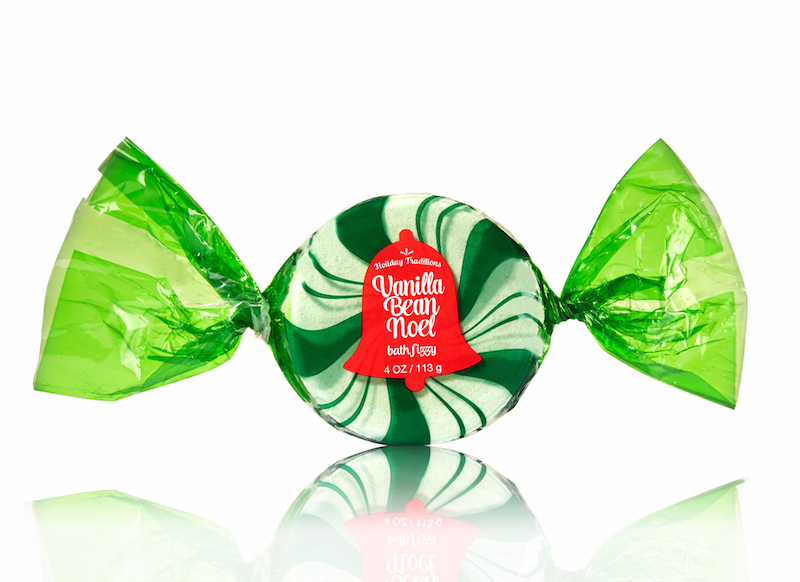 The term vanilla might be used to describe something as plain or dull, but this Fizzy is anything but with its notes of warm caramel and snowkissed musk. Become the human sugar cookie you were always meant to be.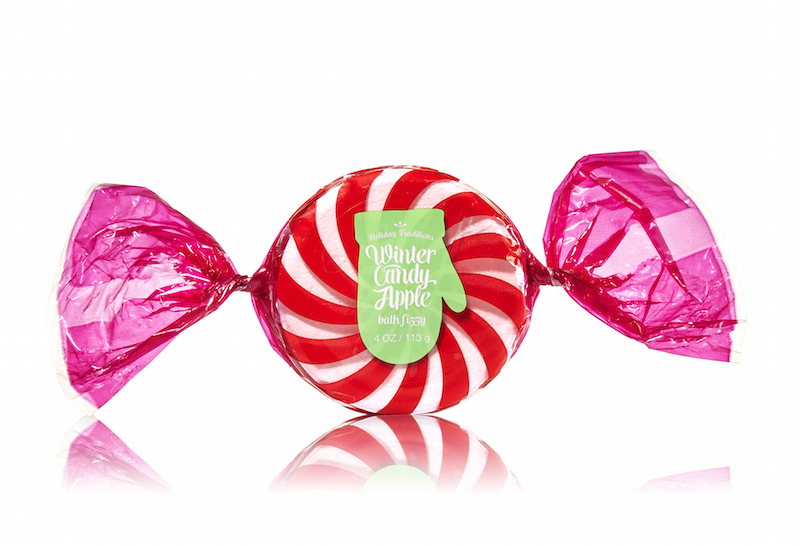 Be the apple of your own eye with this fizzy! This will have you smellin' like a sexy hot cider with hints of rose petals, candied orange, and cinnamon.
Go on, sniff yourself. At just $7.50 a Fizzy, these make a delightful and affordable gift for anyone on your list!