Bath & Body Works brought back the scent that defined 6th grade
If you had to pick ONE scent, one lotion/body spray/shower gel that captured your entire tweenhood, what would it be? Mine is Bath & Body Works' Sun-Ripened Raspberry. It smells nothing like raspberries and more like "generic Bath & Body Works location at the mall," but it was my everything, and I used up every goopy pink drop in the travel-size bottle I received at an elementary school birthday party goodie bag. After that, I had saved my allowance for a full MONTH and had my mom take me to the mall so I could buy a full-size bottle, which I treasured and worshipped daily as my very own ~beauty secret~.
Sun-Ripened Raspberry, which first came out in 1996, was discontinued sometime in the 2000s to make room for newer signature fragrances, like Pink Chiffon and Wild Madagascar Vanilla.
BUT for the second time in the last two years, Bath & Body Works is welcoming OG fragrances (Country Apple, Cotton Blossom, Peony, Cucumber Melon, Freesia, Brown Sugar & Fig, Mango Manderin, and my beloved Sun-Ripened Raspberry) back for their #FlashbackFragrances campaign.
Obviously, I needed to smother myself in all things Sun-Ripened Raspberry because it had been YEARS since I had been able to do so.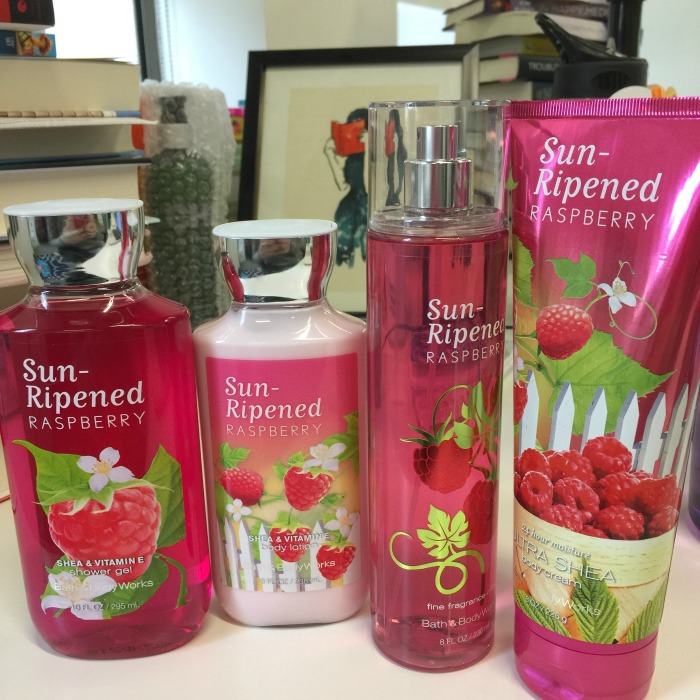 While the packaging has changed, it's still the Sun-Ripened Raspberry I knew and LOVED fiercely.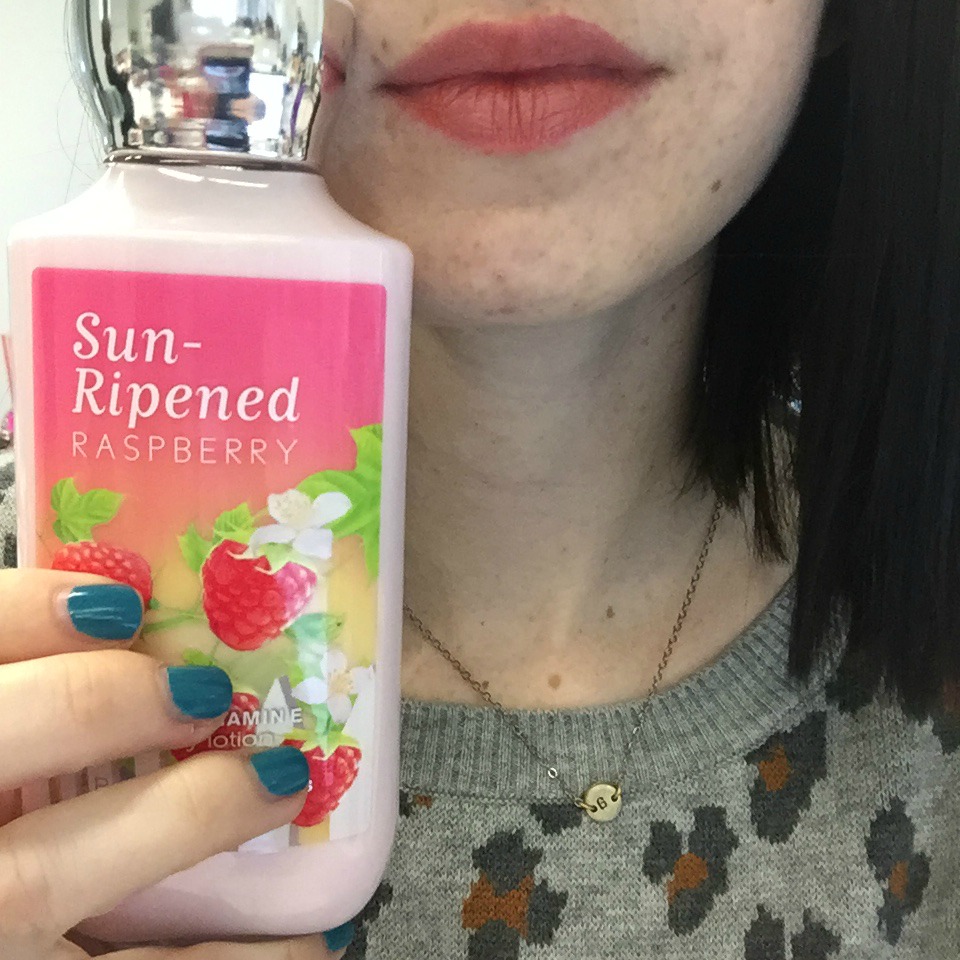 You can pick up a bottle of lotion, shower gel, body mist, or ultra shea body cream at a Bath & Body Works location on their website starting TODAY.