Bath and Body Works released 12 new bath fizzies, and we're ready to soak them all up this weekend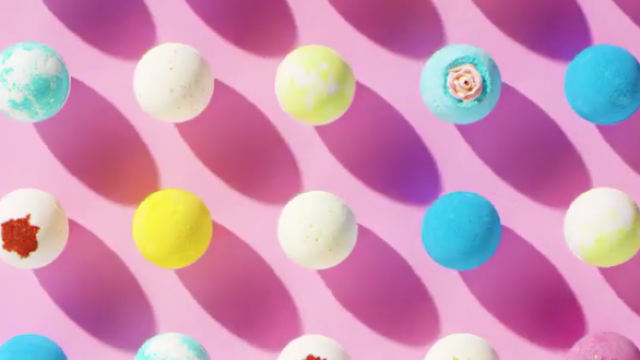 It's only Wednesday and we're already daydreaming about lighting some candles and taking a nice relaxing weekend bath. As a physical answer to our candle lit daydreams, the people at Bath and Body Works have new bath fizzies on the market for your relaxing spa night needs.
The new Bath and Body Works bath bombs come in twelve new delicious dissolving scents, and cost only $7 a pop! So you could treat yourself to three at-home spa nights for $20, which is a steal compared to going to the Spa Castle around the corner.
The twelve brand new scents include: Beautiful Day (apples and daisies), Love & Sunshine (lemon and strawberries), A Thousand Wishes (champagne and almond), Moonlight Path (blue violet and lilly), Hello Beautiful (gardenia and magnolia), Endless Weekend (raspberry and vanilla), Magic in the Air (almond flower and iris), Pretty as a Peach, Pink Cashmere (jasmine and sandalwood), Sweet Pea, Japanese Cherry Blossom, and Warm Vanilla Sugar.
We linked to all of the ones currently in stock on the website! But we suspect the rest will be put up shortly.
Just look at all these beautiful fizzies ready to help you chill out.
We are officially ready to stock up on some new bath scents for the weekend.
You can peruse the new flavors for yourself on the Bath and Body Works website!