This basketball team has the country's *first* trans-inclusive stadium restrooms, and we're shouting YAY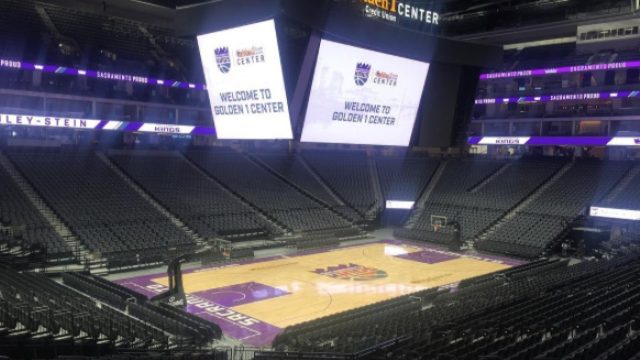 We've got a long way to go before we reach equality for trans folks, which is why it helps to celebrate small victories, and this is one such victory. According to The Advocate, after two years of construction, the Golden 1 Center, the new home of The Sacramento Kings, is making major waves in the *best* way, because it seems to be the very first major sports stadium with all-inclusive restrooms. It's a step in the right direction toward a society that is more trans-inclusive, and we're SO EXCITED.
The team's president, Chris Granger, told The Advocate,
"It was the right thing to do."
And Granger couldn't be more right! Like, mic drop. Trans people are people, and they've been tortured for far to long with this bathroom debate BS. Trans people exist, just as they always have, and always will, and if we're going to consider ourselves any sort of progressive society, we need to make sure that trans people can go through their everyday lives with the most basic of human rights.
https://www.instagram.com/p/BK1ZXNXhXy-
The Kings owner and chairman, Vivek Ranadivé, explained,
"In basketball and in Silicon Valley, we share a similar philosophy – it does not matter who you are, your religious beliefs, your sexual orientation, or the color of your skin – everyone is welcome in our family. All that matters is that you've got game."
https://www.instagram.com/p/BK1lhM4BnkT
Yes, yes, yes and yes! The stadium has a combination of men's, women's, and all-gender restrooms, which is seriously so fantastic. Being trans-inclusive is the future, so we may as well start now!