Barnes & Noble is now selling food and booze at select, heavenly locations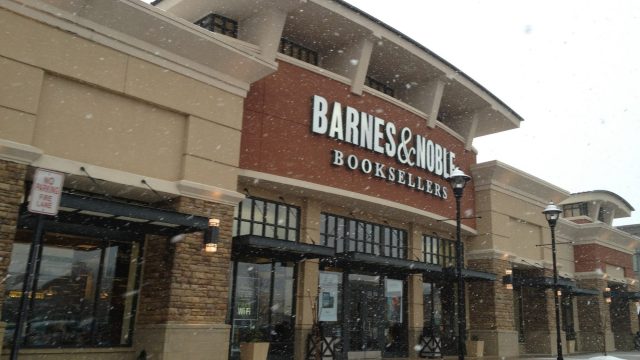 Some of my favorite alone time memories have been me, nursing a glass of wine, reading poems or short stories while curled up by the foot of my bed. It sounds quaint, but there's something to be said about indulging in words while also consuming food and drink.
Does that sound almost too good to be true? Alas, these Barnes & Noble locations are like rare springs — one is in Eastchester, New York, another in Edina, Minnesota, and a third is opening in Folsom, California. But oh, the Barnes & Noble Kitchens (as they're called) sound absolutely divine.
Imagine grabbing some new paperbacks for your commutes or break times, and then noshing on some bubbly and some lemon-ricotta pancakes. Or, picking up important research texts and snacking on crispy potatoes and burrata toast. The food/drink/reading combinations aren't quite endless, but this would be the kind of thing I'd love to test out, again and again.
If Barnes & Noble ever decides to expand their Kitchen experiment to Los Angeles, I'll be there, a tote of books I already know and love and a list of books I'm seeking out in hand.
Check out the Barnes & Noble Kitchen menu below:
Barnes & Noble Kitchen by Dana Hatic on Scribd