Take a look inside Barbie's new high tech Dreamhouse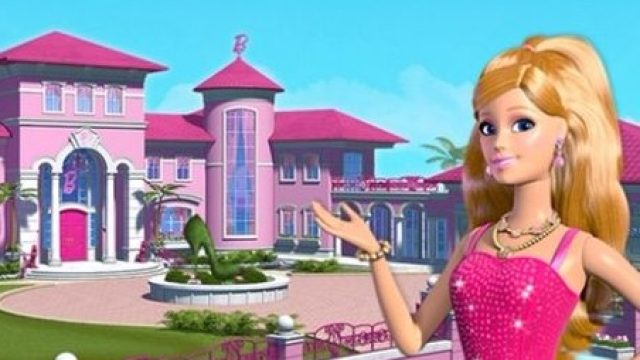 Remember Barbie's Dreamhouse and its three amazing floors of pink-hued rooms and mod plastic furniture? Remember the garage (for Barbie's convertible, obvs)? Remember the working elevator?! Of course you do. Well, guess what? Barbie's Dreamhouse has changed. Now it's more awesome that ever before. Hard to believe, I know. But TRUST.
Yesterday at the 2016 International Toy Fair in New York City, Mattel unveiled its new Hello Barbie Dreamhouse (hello, love the name), which is the Dreamhouse we all adore with a few MAJOR high tech improvements.
What's so smart about this smart home? For starters, it has wifi (because of course it does). It also has voice-recognition software so kids can talk to the house and tell it to do things like turn on the light or bring the elevator down. (And check out the blinking lights. It's like a Christmas tree and and Barbie house all in one.)
Each room in the house even has a master control button. So when you turn on the living room, not only do the lights come on, but so does the fireplace. You know, in case Barbie and Ken want to make s'mores while they Netflix and chill.
If Barbie is in the mood to party down, the house can even go into par-tay mode, with yet more flashing lights and spinning chandeliers. Oh and the stairs? They turn into a slide when the house is in party mode. We have to say, we're a little envious. But it's not the first time in our lives that Barbie has given us #housinggoals.
Barbie's new smart home will set you back a cool $299, but you've got time to save. It won't hit store shelves until fall. In the meantime, she'll just have to suffer through hosting a party in a house without a slide. Sigh. We feel your pain, Barbie.